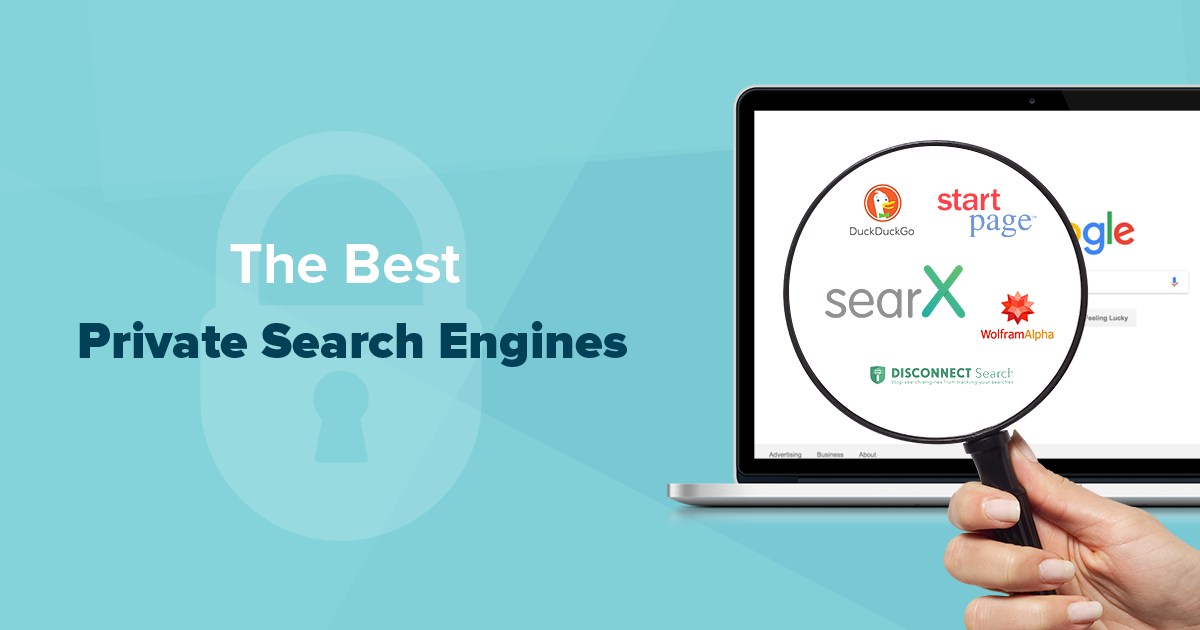 10 Best Private Search Engines in 2023 — True No-Log Services
Updated on 5th January 2023
Mainstream search engines like Google, Bing, and Yahoo threaten your privacy. They are massive data collection tools that harvest information about you and convert it into a consumer profile to sell to advertisers. They log your IP address, online searches, location, and any web browser or operating system you use. As a result, you're bombarded with targeted ads.
Luckily, there are alternatives that can help keep your online activity and identity safe while navigating the web. These search engines deliver the same experience without tracking you. Unfortunately, that won't stop the sites you visit from doing so. However, using a VPN and a secret search engine offers you greater anonymity. A VPN encrypts your data and masks your IP address, making it difficult for hackers, snoops, and ISPs to monitor your online behavior.
Out of all the VPNs I tested, ExpressVPN is my top recommendation. Its robust security and privacy features keep you safe online. Plus, you can try ExpressVPN risk-free since it has a 30-day money-back guarantee.
Protect Your Online Privacy Today
Best Search Engines for Privacy That Won't Track You
The private search engines I recommended allow you to get unbiased search results without being monitored or tracked. They have transparent privacy policies, display the same search results for all users, and are easy to use. I evaluated 30+ independent search engines claiming to prioritize your privacy and security and shortlisted those that made the cut.
These secret search engines help you avoid data-collection tactics that could compromise your online security. For example, social media monitoring, website fingerprinting, trackers, and cookies. They offer features that prevent your searches, clicks, and location from being tracked.
Some of the search engines on my list are Metasearch engines. Search engines comb through information to provide you with relevant answers. Metasearch engines aggregate diverse results from other search engines, which increases privacy and the variety of search results. This way, you steer clear of the privacy-violating methods of mainstream search engines.
1. Startpage — Leverage the Power of Google Search Technology, Without Any Tracking
Jurisdiction: Netherlands
Type: Metasearch engine
Ads: Yes
Startpage is the first-ever and arguably the world's most private search engine. It offers robust search results, customizable settings, and leading consumer privacy protection features.
You get the benefits of Google's search algorithm without logging user data or sharing it with third parties. During testing, search results were consistently relevant. Plus, the experience is very straightforward. I didn't have to waste time getting used to its interface.
On top of that, it has a proprietary private browsing mode called "Anonymous View." This proxy feature allows you to view images, videos, and websites without leaving any traces. This feature protects you from website fingerprinting, cookies and trackers, Facebook tracking, and geo-based price tracking. Simply click on the mask icon next to your search results to use this mode. It hides your IP address and the user agent, which includes information about your browser, operating system, and hardware.
Its headquarters and main servers are in the Netherlands, a member of 9 and 14 Eyes Alliances. This isn't ideal for user privacy because these countries have intelligence-sharing agreements. However, Startpage has passed independent (EuroPrise organization) audits of its privacy and data-handling practices. Plus, operating from there means all global users are protected by the Dutch and EU privacy laws, which are some of the most stringent in the world.
You can install the Startpage extension and set it as your default search engine on all major browsers, including iOS and Android devices. You can even personalize it by switching colors, adjusting family filters, and selecting a specific server region. Plus, responsive support is always there to offer assistance.
2. DuckDuckGo — Most Well Known Engine With a 100% Transparent Privacy Policy
Jurisdiction: United States
Type: Metasearch engine
Ads: Yes
DuckDuckGo is a powerful Metasearch tool that gathers results from over 400 sources, including Yahoo, Yandex, Bing, and Wikipedia. It is extremely popular, receiving about 14 million search queries a day, and it's the default search engine in the Tor browser. There's even an extension for Chrome, and you can customize this search tool to your liking.
The search engine comes with a shortcut feature called !Bang that lets you search sites like eBay, Wikipedia, and Amazon with a single click. To use !Bang, type an exclamation mark to the left of your search query. The feature has existed since 2008 and has thousands of bangs already. You can even submit your own bangs.
I appreciate that its privacy policy is detailed and completely transparent. Unfortunately, it shows you some ads based on your search queries since it earns revenue from commissions through affiliate e-commerce sites like Amazon and eBay. However, that is by no means the same as selling your data.
However, DuckDuckGo partners with Microsoft to track and deliver relevant ads to users. Luckily, they now claim they block Microsoft trackers. To block ads on DuckDuckGo, you can use a VPN, like CyberGhost, with a built-in ad blocker.
Like Startpage, DuckDuckGo offers an excellent user experience. You can easily personalize its interface by changing the theme or setting links to open in a new tab.
3. Swisscows — Privately Owned Servers to Avoid Third-Party Access
Jurisdiction: Switzerland
Type: Search engine
Ads: Yes
Swisscows runs its own server network and does not rely on any third-party infrastructure. Its data center is located underground in the Swiss Alps and is protected by Switzerland's strong privacy and data retention laws. None of its infrastructures is located inside the EU or the US.
It also doesn't use cookies or other tracking technologies and states it won't create user profiles. SwissCows is adamant that "we do not know who you are". So, your IP address, browser information, and device information remain private.
Search results are available in multiple languages, including English, Italiano, Francais, and Deutsch. The interface is also user-friendly — I could easily navigate to any section in seconds.
Donations are its primary source of revenue, but it works with Bing to display search ads next to your search results. These ads are based on your search queries, not your location or search history. It can't be traced back to you and is deleted after 7 days. They are non-invasive and, in line with Swisscows' family-friendly status, without sexually-explicit content.
4. SearX — Customizable Open Source Metasearch Engine That Doesn't Track or Profile You
Jurisdiction: Any location (Open source)
Type: Metasearch engine
Ads: No
Like DuckDuck, SearX is a Metasearch engine that gathers results from popular search engines and combines them but does not include ads on search results pages. The service removes any identifying data from your request so that Google and other sites receive the search phrase as an anonymous request.
The interface is simple and displays relevant results based on your search queries. You can search the web for images, news, videos, maps, and more. You can even view cached versions of the websites you intend to visit.
Its terms of service state that it "doesn't care what you search for" — in other words, it keeps no record of your search or data. It also shields you from malicious scripts and HTTPS header tracking and blocks cookies.
SearX runs on open-source software, and its code is available on GitHub. The company encourages you to download and modify the code for even greater privacy. For the less tech-savvy, it's easy to customize from the main search page.
Since it's open source, public forks are available for anyone. However, I don't recommend using them as they can compromise your privacy. Some forks could be operated by cybercriminals who can log your browsing activity. So it's best to run it directly from your device.
5. Disconnect Search — Displays Results in the Style of the Search Engine They Were Pulled From
Jurisdiction: United States
Type: Metasearch engine
Ads: Yes
Like StartPage and SearX, Disconnect Search fetches results from popular search engines. You can choose the specific search engines it will use, like Bing, Yahoo, and DuckDuckGO. Your results are more visually pleasing, displayed in the style of the search engine they come from. You can install the browser extension and even search for results by location.
It submits your query anonymously and sends traffic through remote servers. So, searches cannot be tracked to you, and no records of your inquiries are kept.
At least for now, Disconnect Search is an exception to the rule that a company offering you internet services for free must be making money off you in other ways. While it displays ads, it doesn't generate revenue through affiliates or advertising programs.
The service also offers a VPN (that only enciphers HTTP traffic and DNS) and a private browser. However, Disconnect's VPN is not recommended due to its many shortcomings, like a small server network and lack of live support. Instead, a premium VPN with robust security features is a better alternative.
6. MetaGer — Keeps Your Search Results Private by Sending Them Through a Proxy Server
Jurisdiction: Germany
Type: Metasearch engine
Ads: Yes (Ad-free when you get a MetaGer membership)
Created by a German non-profit NGO, MetaGer is very popular in its home country and is now attracting users worldwide. Like the above providers, MetaGer converts your search request into an anonymous query that it transmits to major search engines.
Plus, it doesn't use cookies or store your real IP address. It does keep some logs for up to 96 hours which are auto-deleted once that period elapses.
Privacy protection continues if you follow links on the destination website. It uses a free proxy that masks your IP address but doesn't provide the same level of security as you would get from a VPN. Still, it is a huge step up from handing over all your data to Google.
It has its own web crawler but also gets results from Yandex and Yahoo. This means you get diverse results from different sources for each search. You can integrate it easily with projects like YaCy, a free open-source engine based on P2P networking.
Like Disconnect Search, MetaGer is supported by user contributions; you will see a prominent Donate button on your results pages. Ads appear at the top, but you can enjoy an ad-free experience by signing up for a MetaGer membership. The code behind the site is open source and available for review by anyone. There's an app for Android, and you can easily add it to your Vivaldi and Chrome browsers.
7. Qwant — Search by Country for More Targeted Results
Jurisdiction: France
Type: Search engine
Ads: Yes
Qwant lets you customize your search by country to get localized results. For example, find stores near you that sell a specific item. You can also change languages and the display mode — light or dark. On top of that, Qwant Junior is kid-friendly and automatically blocks potentially harmful content. There's also Qwant Lite, designed for older browsers for those in the family (looking at you, grandma) who haven't updated their browsers in forever.
The service adheres to the French Data Protection Authority and European Laws. This means it offers better privacy measures — a great option when you want to maintain your anonymity while surfing.
It relies on its own indexing technology to provide unprofiled results. That means it doesn't rely on the logged data of people that use the search engine but rather shows you independent results.
Qwant acknowledges that its revenue source is advertising and that ads are generated in cooperation with the Microsoft Bing ad network. An association with Microsoft doesn't exactly scream "user privacy first" to me. However, the provider filters out native advertising from results.
The company pledges that it "does not track people, and that's never going to change." However, it saves some basic data like search terms. Its privacy policy, nevertheless, affirms that no personal information is ever shared with third parties and that it never engages in behavioral targeting. With the protection of a VPN, you can try Qwant for yourself and see how well it upholds its promises.
8. Mojeek — Lets You Search Based on Your Emotions
Jurisdiction: United Kingdom
Type: Search engine
Ads: Yes
With Mojeek, you can filter searches based on different emojis. For example, suppose you type in "today" and select the sad face emoji. In that case, you'll get the latest "sad" stories containing that keyword. To do this, open Mojeek and click "Emotion" on the top right corner of the screen. Next, choose your emoji. I selected the "All" icon to broaden my search results.
Unlike DuckDuckGo and SearX, Mojeek has its own crawlers — it doesn't depend on popular search engines for results. So, it's a great option if you want to avoid anything provided by mainstream search engines. However, keep in mind that results might be less extensive as Mojeek's algorithms aren't that powerful yet.
The interface is user-friendly, and the results are relevant. I entered a few queries and was impressed by what it displayed — it does not filter or censor results.
Mojeek follows a strict privacy policy in that it doesn't log any of your sensitive data. However, it collects standard information like referral data, timestamps, and web pages visited, but none can be tied to you.
There are multiple customization options that you can utilize. For example, Mojeek lets you adjust the default location to a country of choice. Apps are available for Android, iOS, and Opera and Firefox extensions.
9. Brave Search — Built-In ad blocker to Stop Annoying Ads and Tracking
Jurisdiction: United States
Type: Search engine
Ads: Optional
Brave Search has a feature (Brave Shields) that blocks trackers, cross-site cookies, and ads. On top of that, it doesn't collect your browsing history, personal data, or activity. It serves you with results retrieved from its own web crawlers. This is great if you want to steer clear of search results from engines like Google, Bing, and Yahoo.
It also has its own browser, built off the open-source Chromium Web core. This makes integration a hassle-free process. Aside from that, the browser comes with a password management feature and ad-blocking capability.
You can use filters to remove adult content from appearing in your search results. Every time you search, you'll see 3 options — "Strict," "Moderate," and "off". Strict filters out offensive content, "Moderate" limits you to some content, and "off" lets you find any content.
It offers a clean interface with only a logo, search bar, and settings menu — the latter lets you adjust the look and feel of the search tool. For example, you can change it to a light or dark theme. Since some of its features (like "Goggles") are still in the beta stage, it may fail to offer refined results. So if you're looking for a search engine with advanced functions, you may want to consider one of the other private search engines on this list.
10. Ecosia — Supports the Environment and Offers an Encrypted Search
Jurisdiction: Germany
Type: Metasearch engine
Ads: Yes
Ecosia is an anonymous search engine with a strict privacy policy that donates a considerable part of its revenue to planting trees. It donates 80% of its profits to support reforestation and has overseen the plantation of 135+ million trees.
It doesn't profile users according to search patterns, either. However, the service may collect some of your data for website analytics. Ecosia claims this is key to improving its services and that no personally identifiable information gets logged. However, the data it does collect is only deleted after 7 days. So, it might be used to create user profiles.
Like most secret search engines, it makes money by targeting you with ads based on your search terms. Still, these ads are non-intrusive and appear at the top of your search results. If you prefer not to see ads, use a VPN with a built-in ad blocker, like CyberGhost.
Ecosia uses its own algorithm and Microsoft Bing to produce reliable results. This increases your chances of getting refined answers.
(Not So) Private Search Engines to Avoid
Not all independent search engines take your privacy seriously. Some claim not to log or sell any data about you. Still, they're making money by sharing your data with third parties. During my tests, I read the privacy policies of these so-called "private" search engines. The amount of data they collect is way more than I'm comfortable with. For now, if you're looking to surf with increased privacy, I recommend you avoid the following:
However, if you want to try them, do so simultaneously with a reliable VPN. VPNs encrypt your connection and mask your real IP address, allowing you to browse with increased anonymity.
Tips on Choosing the Best Private Search Engine
Below are the features I reviewed and tested before choosing the best private search engines. All of my listed secret search engines performed well in these criteria. However, if you want to do your own tests, feel free to use this list as a guide:
Privacy — Consider the kind of information the search engine logs by reviewing its privacy policy. Ideally, the data it collects should not include identifiable information like your IP address.
Unbiased search results — Choose a private search engine that displays relevant, independent results. Some use their own crawlers and do not pull data from big search engines like Google, so results will not be as personalized as you're used to.
Easy to use — Make sure the service and apps are user-friendly and uncluttered to start searching immediately.
Customization — Some private search engines come with additional features like anonymous viewing, selecting your preferred country, and changing the look and feel.
Transparency — Trust is essential when choosing a private search engine. One way to determine if a company is reputable is by checking how it makes money. You can usually find this in its privacy policy.
Mobile apps — Maintain your privacy while using your phone by choosing a search engine that offers apps for your preferred device.
Additional Ways of Keeping Your Searches More Private
There are additional steps you can take for greater online anonymity while using a private search engine, for example:
Use a private browser — Your browser can reveal a lot about you, including your login credentials, browsing history, and location. Fortunately, the best search engines, like Brave Search, have a private browser that you can use to access the web safely.
Use a good ad blocker — Most ads today can compromise your privacy by exposing you to online threats. Others contain malware that can leave your device vulnerable to hackers and snoopers. The best ad blockers, including those offered by VPNs like CyberGhost and Private Internet Access, can help you avoid these.
Log out — Even when using private search engines, browsers like Chrome can still collect data about you if you're connected to your accounts like Amazon, Gmail, and YouTube. Log out of these accounts to protect your privacy online. Alternatively, use a secure browser like Brave.
The above steps still won't stop the sites you visit from tracking you. Also, private search engines will still be able to log some information about you, like your search requests, while surfing. Fortunately, a VPN can help take your online privacy to a higher level.
Protect Your Online Privacy With a VPN
Why You Should Still Use a VPN With a Private Search Engine
Some private search engines still log specific data about you, like your search queries and user agent. They claim this information helps them deliver reliable results and improve their services.
They also can't stop the sites you visit from tracking you. As most private search engines point out in their terms of service, once you click on a search result, they can't protect you anymore. Sites you visit can record your IP and track your use. Most have a privacy policy, but by the time you find it, your data may already be compromised.
In many countries, your ISP may monitor your activity and sell the data it collects. That means you're being watched before you even enter a search term. All of this can compromise your online privacy.
A VPN is the easiest way to protect yourself against corporations, hackers, scammers, and government agencies, tracking your device location or using your browsing data. A VPN prevents third parties from tracking your activity by concealing your true location and replacing it with an IP from its own server network.
The best VPNs protect your data with military-grade encryption and advanced security measures that give you anonymity online. Features like IP cloaking, DNS/IPv6 leak protection, ad blockers, and kill switches are essential to protect your privacy, location, and online data.
Try ExpressVPN Risk-Free Today
Best VPNs to Use With a Private Search Engine — Full Analysis (Updated February 2023)
You can use my shortlisted VPNs with any private search engine for increased security. They incorporate sturdy security and privacy features that hide your IP and encrypt your traffic, shielding you from threats that may compromise your privacy. On top of that, they offer fast speeds for a smooth browsing experience.
These VPNs have native apps for most devices and offer 24/7 customer support. In addition, they come with reliable money-back guarantees, so you can try them out risk-free.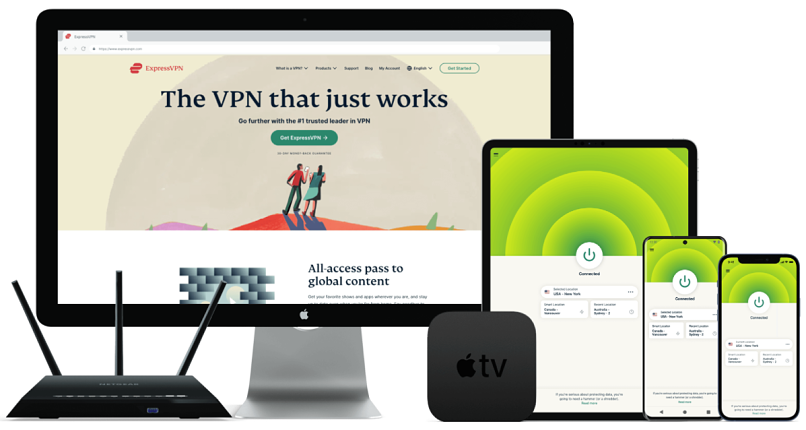 Editor's Choice
Editor's Choice

Tested February 2023
Try Risk-Free for 30 Days
Available on:
Chrome
Router
Smart TV
More
www.ExpressVPN.com
Protects your data by wiping all information from its servers with every reboot
The fastest VPN I tested to help you bypass ISP throttling
3,000 servers in 94 countries to bypass geo-restrictions on websites
Protect data on up to 5 devices at the same time
Works with: Startpage, DuckDuckGo, Swisscows, SearX, Ecosia, MetaGer, and more
Compatible with: Windows, Mac, iOS, Android, Linux, routers, Apple TV, and more
ExpressVPN's TrustedServer technology stops potential intruders from getting their hands on your data. With RAM-only servers, all your data gets wiped every time a server is switched off and on again. So, there's no information to collect in the first place. Plus, the VPN follows a strict no-logs policy and is headquartered in the privacy-friendly British Virgin Islands.
Your actual location and online activity remain private with virtually uncrackable AES 256-bit encryption, the same used by the US military. On top of that, its kill switch prevents accidental data exposure by disconnecting you from the internet in the unlikely event that the VPN drops. I also tested ExpressVPN for DNS/IP leaks and didn't detect any.
Its impressive speeds ensure website pages load instantly. With its proprietary Lightway protocol, I easily averaged 28.4 Mbps while testing US, France, and Netherlands servers. This is just a 5.3% drop from my base speed of 30 Mbps.
With a global network, you have plenty of servers to choose from. I didn't experience any problems accessing content in other countries.
Setting up the VPN is straightforward. It took me less than 3 minutes to install the VPN on my Windows laptop and connect to a server. Plus, the service is compatible with most operating systems and offers 24/7 live chat for quick assistance.
A minor drawback is that the VPN lacks an ad blocker. However, it provides a detailed list of ad blockers recommended for various operating systems on its website. Also, its Threat Manager feature stops your device from communicating with suspicious sites or servers.
Long-term subscriptions start at $6.67/month and come with a 30-day money-back guarantee. So, you can try ExpressVPN with your preferred private search engine risk-free. Getting a refund is easy if it's not a VPN for you. I canceled my subscription via the live chat and got my money back on my credit card within 2 days.
Surf Privately With ExpressVPN
Built-in ad blocker stop ads and malware from potentially affecting your device
Impressive speeds for uninterrupted browsing
9,753 servers in 91 countries so you can easily change location while browsing
Use the VPN on up to 7 devices simultaneously
Works with: Startpage, DuckDuckGo, Swisscows, SearX, Ecosia, MetaGer, and more
Compatible with: Windows, Mac, iOS, Android, Linux, routers, Apple TV, and more
CyberGhost's built-in ad blocker tool improves your browsing experience by stopping annoying ads. It also protects against malware and trackers, often distributed by ad networks. You can enable Content Blocker in just 2 clicks — select the gear icon to go to settings, choose the VPN tab and toggle 'Content Blocker' on.
Websites loaded faster during my tests because there were no ads to consume my bandwidth. This is especially useful when browsing on your smartphone. I clocked an average download speed of 27.6 Mbps — an unnoticeable slowdown of only 8%. I never experienced delays while watching videos on DuckDuckGo, Swisscows, or Startpage.
Robust security features help give you anonymity online. An automatic kill switch, AES-256 encryption, and DNS leak protection are built into apps for every major platform, so you'll be safe on any device you use. The VPN never exposed my identifiable information during my tests.
On top of that, the VPN reinforces your online privacy with a strict zero-logs policy. CyberGhost's policy is independently verified, so you know it's trustworthy. The company is also headquartered outside the prying eyes of the 5/9/14 Eyes Alliances. This means your data won't be shared with anyone, not even with the authorities.
Like ExpressVPN, CybergGhost's extensive global network gives you access to your favorite content wherever you are. For example, when traveling abroad, I had no problem accessing my NBC and ESPN+ accounts with its optimized streaming servers.
Monthly plans are slightly expensive and only come with a short refund period. However, long-term subscriptions are budget-friendly at only $2.19/month.
You can try CyberGhost free for 45 days using its money-back guarantee. Requesting a refund was hassle-free. I did so via its 24/7 live chat (you can cancel via email, too), and it took only 4 days for the money to reflect back in my bank account.
Surf Privately With CyberGhost
Tailor security settings to balance protection and speed for secure and fast browsing
29,650 servers in 84 countries to quickly find a reliable connection
Safeguard up to 10 devices simultaneously
Works with: Startpage, DuckDuckGo, Swisscows, SearX, Ecosia, MetaGer, and more
Compatible with: Windows, Mac, iOS, Android, Linux, routers, Apple TV, and more
PIA's advanced security features enhance your online privacy. You can choose between AES 256-bit encryption, used by top security agencies, or 128-bit to prioritize speed. Speeds were fast enough (26.7 Mbps) that I didn't have to deal with long loading times during my tests. Various protocols (like WireGuard and OpenVPN), an automatic kill switch, and IP/DNS leak protection keep your online activity hidden from data harvesters.
Like CyberGhost, it also has a built-in ad blocker (MACE) that limits how companies can follow you around the web. It does this by blocking domains used by ads, trackers, and malware. This means you can use search engines without fear of compromising your private information.
With a huge collection of servers, PIA easily gets around geo-restrictions. So, you can access services (like Netflix) with notorious geo-blocks. My connection remained stable throughout.
I was concerned that the VPN is based in the US, a country with strict data-sharing laws. Luckily, your browsing activity, actual location, and internet downloads won't be shared as PIA follows a 100% no-usage logs policy.
You can get a long-term plan for only $2.19/month. All plans offer the same features, but short-term options are more expensive, so I recommend opting for the 3-year subscription as it's the cheapest.
Additionally, you have the opportunity to test PIA risk-free as it's supported by a 30-day money-back guarantee. It's straightforward to get a refund if you're not satisfied. I submitted my request via its 24/7 live chat. After providing a reason for canceling, it took only 5 days for the money to appear on my PayPal account.
Quick Guide —
How to Use a VPN With Your Private Search Engine in 3 Easy Steps
Get a VPN. I recommend ExpressVPN. It has robust security measures to keep you safe while browsing your favorite websites. You can try ExpressVPN risk-free since it's backed by a 30-day money-back guarantee.
Connect to a nearby server. This prevents significant speed drops while protecting your online privacy.
Start browsing. Go to Startpage, DuckDuckGo, or your preferred private search engine, and enjoy surfing the internet without being tracked.
How to Change Your Browser's Default Search Engine
Making a private search engine your browser's default is easy. Here's how to do it on Chrome, Firefox, Safari, and Microsoft Edge.
Change your default search engine in Chrome
Select "Settings." Go to the Chrome home screen and click on the 3 dots on the top right.
Find "Search engine." In the "Settings" menu, scroll down to "Search engine" and click on it. In the dropdown under "Search engine," you should see the available options. During testing, my options were: Google, Ecosia, DuckDuckGo, Yahoo, and Bing.
Switch the search engine. Use the dropdown to choose your favorite private search engine. Click "Manage search engines and site search" to add a different one.

Click "Manage search engine and site search" to add your preferred option

Add a new search engine. On the new screen that opens, hit "Add" and fill out the fields in the "Add search engine." Here is what I entered in the 3 fields:

Search engine — enter the name of the service. I entered "Mojeek - en".
Shortcuts — This is the keyword you'll use in the address bar. "Mojeek"
URL with %s in place of query — To find the URL "https://mojeek.com/en/web?query=%s" type any search query in the search engine and swap your search term with "%s."

Don't include quotation marks in %s

Click "Save." The new search engine automatically appears under "Site Search."
Make the service your default. Now click the 3 dots to the right of the search engine and select "Make default".
Change your default search engine in Android (Chrome)
Open the Chrome app. To the right of the search bar, click on the 3 dots and then select "Settings."

Clicking on "Search engine" displays the available search engines to choose from

Change the default search engine. Under "Basics," click "Search engine" and select the search engine you want to use. The service you typed in Chrome's address will appear on the list.

Click on the radio button to set your favorite search engine as the default
Note. If the search engine you want to set as the default isn't on the list, go back to step 1 and type the services you want to set as the default in the search bar, open it, and perform a search. You must do this for this alternative to appear on the "Search engine" menu. During testing, the search engine I entered in the search bar appeared under "Recently Visited".
Change your default search engine in Firefox
Open Firefox. Click the "Hamburger icon" in the top right of your browser. Next, select "Settings."
Choose "Search." Under the "Default Search Engine," hit the dropdown menu to select your preferred search engine. If the option you want isn't available, scroll down (while still in the "Search" menu), and choose "Find more search engines."

The dropdown menu lets you choose from DuckDuckGo, Google, Bing, Startpage, and more

Enter your preferred search engine. At the addons window, type the service you wish to install and hit enter. Next, click on it and tap "Add to Firefox." You'll get a confirmation message once the search engine is added.

Next, click on the "Add to Firefox" tab to start the installation process

Go back to the Search settings windows. The "Default Search Engine" menu should now have the service you just added.
Change your default search engine in Microsoft Edge
Open Microsoft Edge. Search the service you want to set as your default. For example, type "https://metager.org/" in the address bar.
Choose "Settings." In the top right of your browser, click on the 3 dots and hit "Settings".
Select "Privacy, search, and services." Scroll down to the "Services" section and click "Address bar and search."

Don't get distracted by the various options under setting, go to services and scroll down

Change your default search engine. Choose your service from the "Search engine used in the address bar" menu. The search engine you use will appear in the list.

Microsoft Edge offers a long list of private search engines you can set as your default
Change your default search engine in (iOS) Safari
Click "Settings" from your device's home screen.
Choose Safari. Scroll down and select "Search Engine."

This takes you to the "Search Engine" menu

Switch search engine under "Default Browser App." Now choose a different search engine from the default options, like DuckDuckGo or Ecosia.

Unfortunately, Apple won't let you add extra options — you have to stick with what appears on the list
Enhance Your Online Privacy With a VPN
FAQs on the Best Private Search Engines
Are private search engines really private?
Private search engines help you keep your personal details hidden while you search. They are definitely more private than mainstream engines like Google and Bing. Unfortunately, you are still vulnerable to your online activity getting tracked, as search engines have no authority over the websites you visit. For increased online anonymity, use a private search engine and a VPN.
Will private search engines use my data?
Some private search engines use your data but only to deliver relevant search results. Unlike Bing, Yahoo, or Google, they do not trace or track your online activity. You might want to review their privacy policies to understand exactly what data they collect and why.
Are private search engines legal to use?
Yes, private search engines are legal to use in most countries. However, they may be banned in certain locations, so you need to update yourself on the surveillance laws of the country you're in. For example, China blocks Startpage and DuckDuckGo. Fortunately, you can improve your online privacy by using private search engines with a premium VPN.
Keep in mind that using private search engines simultaneously with a VPN might be illegal in countries that practice internet censorship. We at vpnMentor don't condone activities that go against any rules. So please check the most up-to-date local laws beforehand to avoid trouble.
Are US-based private search engines safe?
Yes, but you must be careful because the US has strict data-sharing laws. The government may compel them to collect and share user data anytime. So, if your online privacy is a top priority, it's best to use secret search engines with a VPN. A VPN is an app that conceals your real IP address and online activity, therefore preserving your privacy and identity.
How do private search engines make money?
They make money through affiliate programs, contextual advertising, and donations. You can look at the privacy policy of a private search engine to understand how it generates revenue streams. For example, DuckDuck makes money through affiliate programs. MetaGer and SearX, on the other hand, are donation-supported.
Stay Private Online With ExpressVPN
Get the Best VPN for Private Search Engines Today
Using a private search engine with a VPN is the easiest way to maintain online anonymity. The best VPNs encrypt your traffic and mask your IP, allowing you to browse without being tracked.
My top choice is ExpressVPN because its military-grade security features and fast servers let you surf the web privately without compromising speed. It also has a 30-day money-back guarantee, so you can try ExpressVPN risk-free.
To summarize, here are the best VPNs for private search engines...
Privacy Alert!
Your data is exposed to the websites you visit!
The information above can be used to track you, target you for ads, and monitor what you do online.
VPNs can help you hide this information from websites so that you are protected at all times. We recommend ExpressVPN — the #1 VPN out of over 350 providers we've tested. It has military-grade encryption and privacy features that will ensure your digital security, plus — it's currently offering 49% off.