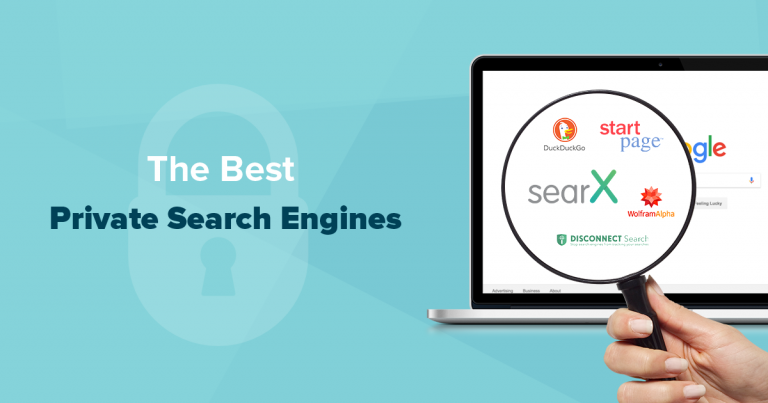 8 Best Private Search Engines in 2022 – True No-Log Services
Updated on 8th July 2022
It's a deal we all hate, but often feel like we can't escape: big search engines like Google, Bing, and Yahoo help us find our way around the web, while we let them grab as much information about us as they can.
These search engines are data collection factories with no regard for your privacy. They log your IP address, your search terms, which results you click on, how many times you bounce back to the results page or modify the search, and much, much more.
All this data allows them to create a "user map," a summary of your browsing personality. They sell these maps for billions of dollars a year to advertisers, who then bombard you with targeted ads.
So how can you find what you need online without a company turning you into a product they sell? Using smaller search engines that don't log your activity is a good start.
We've researched the best search engines that protect your privacy, and while they may not be household names, they can certainly do the job if you know how to use them.
If online privacy matters to you, we strongly recommend getting a top-quality VPN before trying out any of these private search engines. It's the simplest way to make sure you're fully protected as you search.
Protecting Your Privacy Online with a Virtual Private Network (VPN)
Private search engines don't keep, sell, or otherwise use your information. Unfortunately, that won't stop the sites you visit from doing it. In many countries, your internet service provider (ISP) tracks your activity and sells the data they gather. That means you're being watched before you even enter a search term.
As most private search engines point out in their terms of service, once you click on a search result, they can't protect you anymore. Sites you visit can record your IP and track your use. Somewhere, most sites have a privacy policy, but by the time you find it, your data may already be compromised.
A VPN is truly your best line of defense against corporations, hackers, scammers, and government agencies, tracking your device location or using your browsing data. By concealing your true location and replacing it with an IP from its own server array, a VPN prevents third parties from tracking your activity.
The best VPNs protect your data with military-grade encryption and advanced security measures that give you complete anonymity online. Features like IP cloaking, DNS/IPv6 leak protection, ad blockers, and kill switches, are important to protect your anonymity, location, and online data.
Most premium VPN services deliver on all of these features. Plus they offer unlimited data, speed, and bandwidth, military encryption, and most can unblock all the popular streaming services (including Netflix).
The Best Private Search Engines
1. Startpage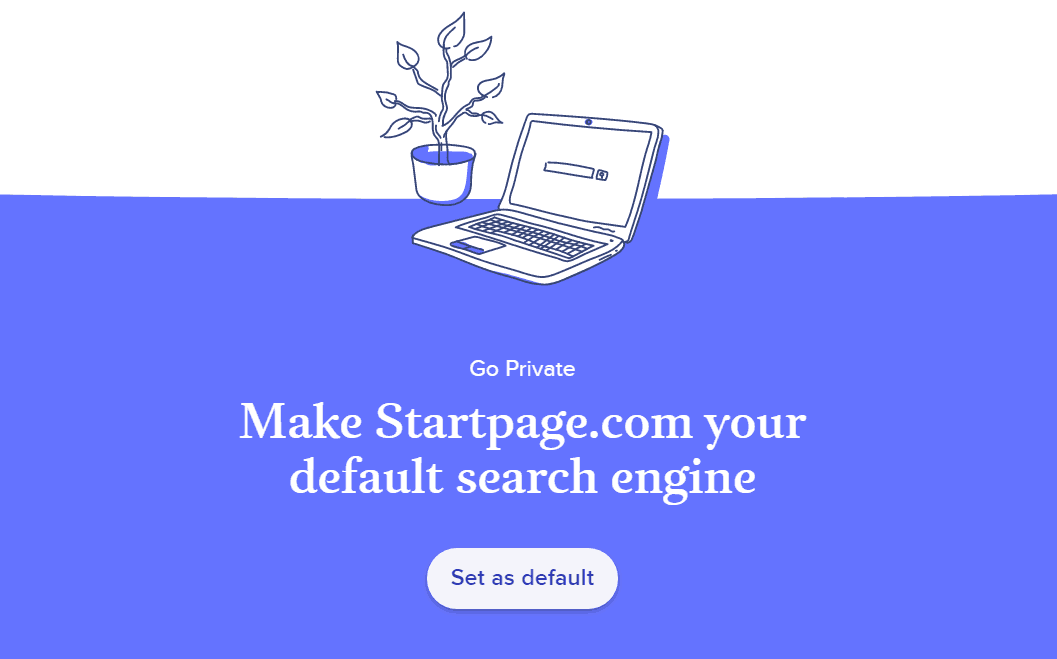 Startpage is the first-ever and arguably the world's most private search engine currently available. It offers robust search results, customizable settings, and leading consumer privacy protection features.
The experience is very straight-forward and their search results are consistently more relevant than other private search engines. This is most likely because they leverage Google search technology, without any tracking; while other private search engines are largely dependent on Yahoo and BING's search feed.
Startpage does exceptionally well in the area of user privacy. It does not track, log any user data or share information with third parties. Their headquarter office and main servers are based in the Netherlands, meaning all global users are protected by Dutch and EU privacy laws which are some of the most stringent in the world. Additionally, Startpage has passed independent (EuroPrise organization) audits of their privacy and data-handling practices.
To make searching simple, Startpage can be set as your default search engine on leading browsers or can be installed as an extension add-on. They offer multiple ways to personalize your settings to make it your own and search the way you want. They also have a very responsive and helpful international support team that patiently assists users with easy to complex issues.
Finally, Startpage offers a very useful private browsing feature called "Anonymous View." With this proxy feature, users can view images, videos, news, and entire websites with no tracking or trace. Every time you search on Startpage, an "Anonymous View" link will appear next to your search results, by clicking this link they will hide your IP address and user agent to other sites.
To install Startpage's private search extension – click here.
2. DuckDuckGo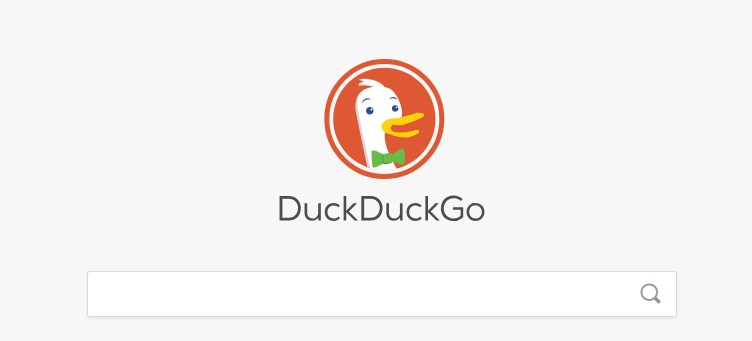 By far the best-known service that markets itself as a private search engine, DuckDuckGo is a powerful metasearch tool that gathers results from over 400 sources, including Yahoo, Bing, and Wikipedia. It is extremely popular, receiving about 14 million search queries a day.
We don't doubt DuckDuckGo's value as a search tool, and we appreciate that the website includes a detailed, transparent privacy policy. However, a couple of disclosures in that policy might concern you if 100% anonymity is your goal.
First off, DuckDuckGo saves search histories, although it claims that such saving is "non-personal" and aggregate, so that your searches can't be tied directly to you. Secondly, in addition to ad revenues, DuckDuckGo makes money from commissions paid by affiliate e-commerce sites like Amazon and eBay.
That is by no means the same as selling your data, but if you prefer a private search engine that operates completely independently from companies known to be aggressive data collectors, you might want to go with one of the other options below.
Regardless, before using DuckDuckGo, make sure to thoroughly review the company's privacy policy to see what information from your searches will be saved.
3. Swisscows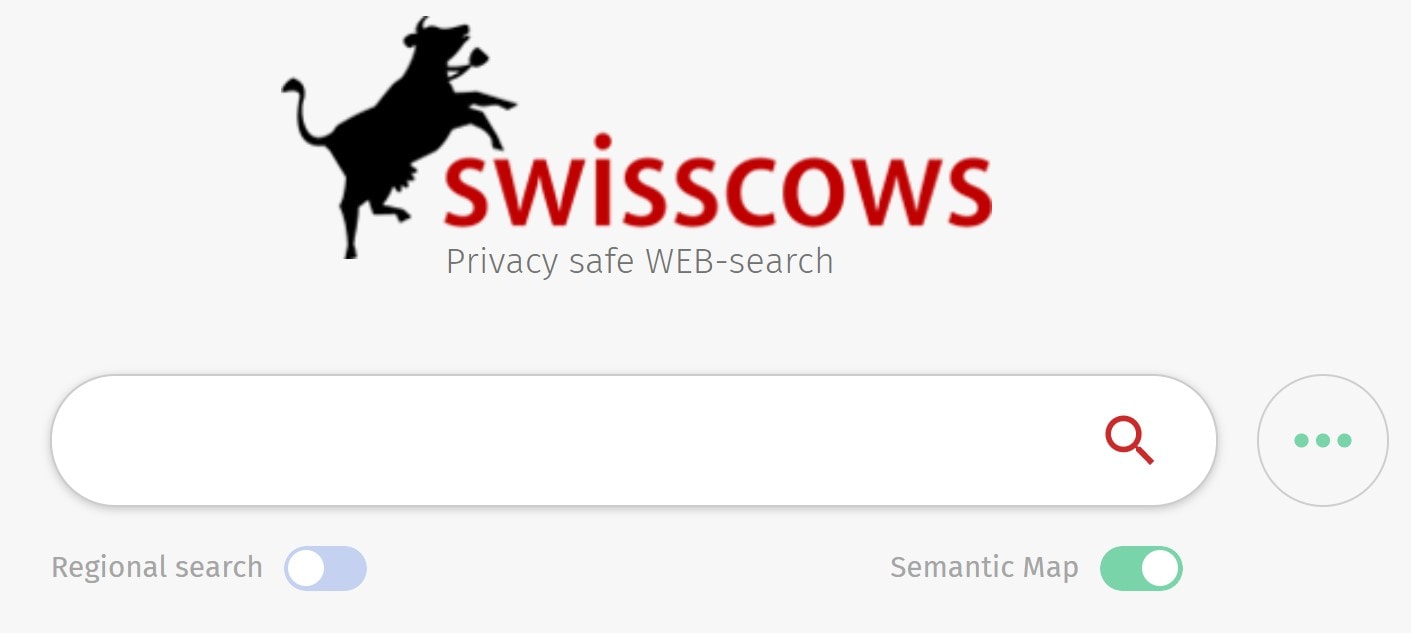 Swisscows' privacy policy is simple and to the point: "We do not collect any of our visitors' personal information. None whatsoever."
It does not record your IP address, browser information, or device information. You search terms are not recorded or analyzed, either. The only data that Swisscows records is the total number of search requests it receives each day.
The search engine uses its own, privately-owned servers and does not rely on any third-party infrastructure. Its DataCenter is located underground in the Swiss Alps, and is protected by Switzerland's strong privacy and data retention laws. None of its infrastructure is located inside the EU or the US.
So, how does Swisscows make money? It displays sponsors' banner ads with your search results. These ads are based on your search query, and not your location or search history. They are non-invasive and, in line with Swisscows' family-friendly status, never contain explicit or sexist content.
4. Searx.me

Technically, Searx.me is a metasearch engine, which means that it gathers results from popular search engines and combines them. Like StartPage, Searx removes any identifying data from your request so that Google and other sites receive the search phrase as an anonymous request.
Searx's terms of service state that the search engine "doesn't care what you search for" – in other words, no record of the search or your data will be kept. Unlike StartPage, however, Searx does not include ads on search results pages.
Instead, all results pages, along with several other pages on the Searx.me website, include a link to make a donation in support of the service. The main donations page even summarizes donations received so far (anonymously, of course).
Searx runs on open-source software, and its code is available on Github. In fact, the company actually encourages you to download the code and modify it as you see fit for maximum privacy protection. For the less tech-savvy, customizable Advanced Settings are available on the main search page.
Be aware, however, that if you download the code and run it from your own device, the search results will not be grouped with others and so could be linked directly to your IP. That would of course defeat the whole purpose of using a private search engine.
Searx is also available as a Firefox extension so can use it without navigating to the Searx.me homepage.
5. Disconnect Search

At least for now, Disconnect Search is an exception to the rule that a company offering you internet services for free must be making money off you in other ways. The company plans to build out the service to include paid options, but the search engine doesn't currently generate revenue.
Like StartPage and Searx.me, Disconnect Search gets its results from other search engines. The search page allows you to choose the specific search engine it will use – the options are Bing, Yahoo, and DuckDuckGo (see below).
Also like the above providers, Disconnect Search submits your query anonymously so that it cannot be tracked to you, and keeps no record of your searches.
One of the nicer features of this engine is that it displays results in the style of the search engine they come from. This means that results pages are more visually pleasing than the ones you get with the above services.
If you want local results, you can install the Disconnect Search browser extension and search for results by location.
Disconnect also offers a VPN and a private browser. However, due to its many shortcomings, Disconnect's VPN is not one that we recommend. Click here for a list of our top-rated VPNs.
6. MetaGer


Created by a German non-profit NGO, MetaGer is very popular in its home country and is now attracting users around the world. Similar to the above providers, MetaGer converts your search request into an anonymous query that it transmits to major search engines.
Unlike those services, however, this private search engine integrates with a proxy server that hides your IP address, allowing it to protect your privacy in ways other search engines can't.
MetaGer's results pages include an "open anonymously" option for every link. If you select this option, your transmission will be sent through an anonymous proxy so that the receiving website and any third parties can't track you.
That privacy protection continues if you follow links on the destination website. It's still not the same level of security as you would get from a top VPN, but it is a huge step up from handing over all your data to Google day after day.
Like Disconnect Search, MetaGer is supported by user contributions; you will see a prominent Donate button on your results pages. The code behind the site is open source and available for review by anyone.
7. Qwant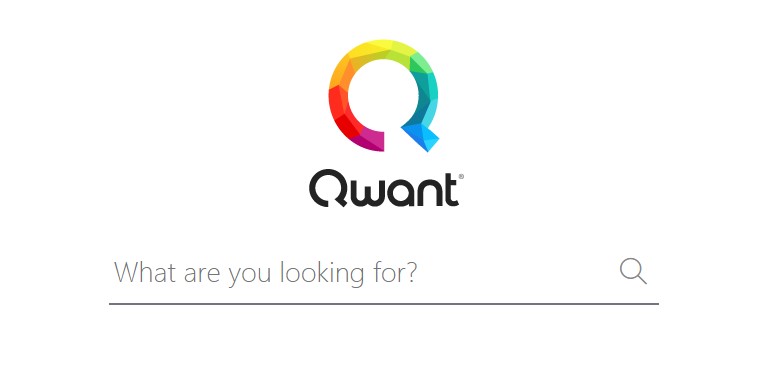 We've ranked Qwant here because although it doesn't relentlessly gather information like Google, it does collect some basic data. The company pledges that it "does not track people, and that's never going to change," but its fulfillment of that pledge is a little complicated.
The search engine is free to use without registering. If you do register, you have the option of saving searches or creating favorites. Registration requires providing your name and email address, which Qwant uses to create logs and then provide you with "personalized results."
All of that starts to sound a little too close to the practices of traditional search engines for comfort. However, Qwant claims that it only saves search queries, that no personal information is ever shared with third parties, and that it never engages in behavioral targeting.
Perhaps that's all true, but Qwant also acknowledges that its revenue source is advertising, and that ads are generated in cooperation with the Microsoft Bing ad network. An association with Microsoft doesn't exactly scream "user privacy first" to us.
We are glad, however, that the provider filters out native advertising from results.
With the protection of a VPN, you can try Qwant for yourself and see how well it upholds its promises. If you have children, you might also like Qwant Junior – a search engine geared towards children that blocks unsafe results (such as those containing pornography).
8. Yase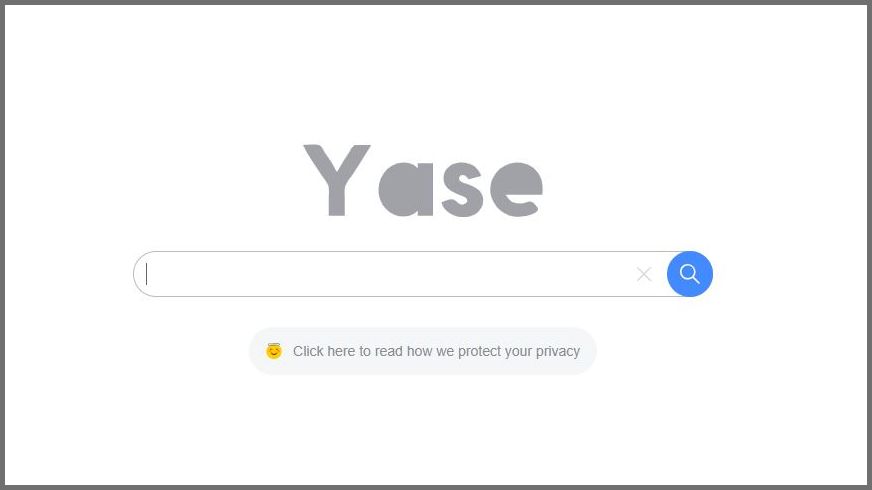 Yase takes its no-logs promise seriously. The company's privacy policy states that it doesn't "share any personally identifying information publicly or with third-parties, except when required to by law", and that it doesn't store any user logs or activity. It also specifically states that it does not store IP addresses.
The site uses Bing to answer queries. It also collects information from other sites like Wikipedia. This means you get fast, accurate answers while retaining your privacy - a win-win situation. It offers separate web, images, videos, and news results, and allows users to set filters including Safe Search and file type.
Yase says you should use its service because it offers a no filter bubble, full privacy, and better results. We also think you should use it because it offers a clean and intuitive interface, user-friendly privacy policy, and smart answer system.
The Bottom Line
Searching the web shouldn't mean handing your private information over to third parties. Whether the result is just the annoyance of targeted ads or something far more serious like Cambridge Analytica's tampering with US elections, surrendering your data is too high a price to pay for a "free" search service.
Private search engines help you keep your personal details hidden while you search, and deliver great results by anonymously querying the big sites like Google and Bing. Unfortunately, even when you use the best services listed above, you are still vulnerable to tracking of your activity.
Only a VPN's end-to-end encryption and location masking can give you the freedom to browse completely anonymously. If you're new to VPNs, we've got a comprehensive guide that explains exactly how the best services keep both you and your devices safe every time you surf the web.
Since our top-rated VPNs offer free trials and money-back guarantees, there is no reason not to find out what a VPN can do for you today. Any of these services will put an end to your worries about who is grabbing your data and what they're doing with it.
To find out how you can get a premium VPN for a small price, don't miss out on our regularly updated deals and coupon codes page.