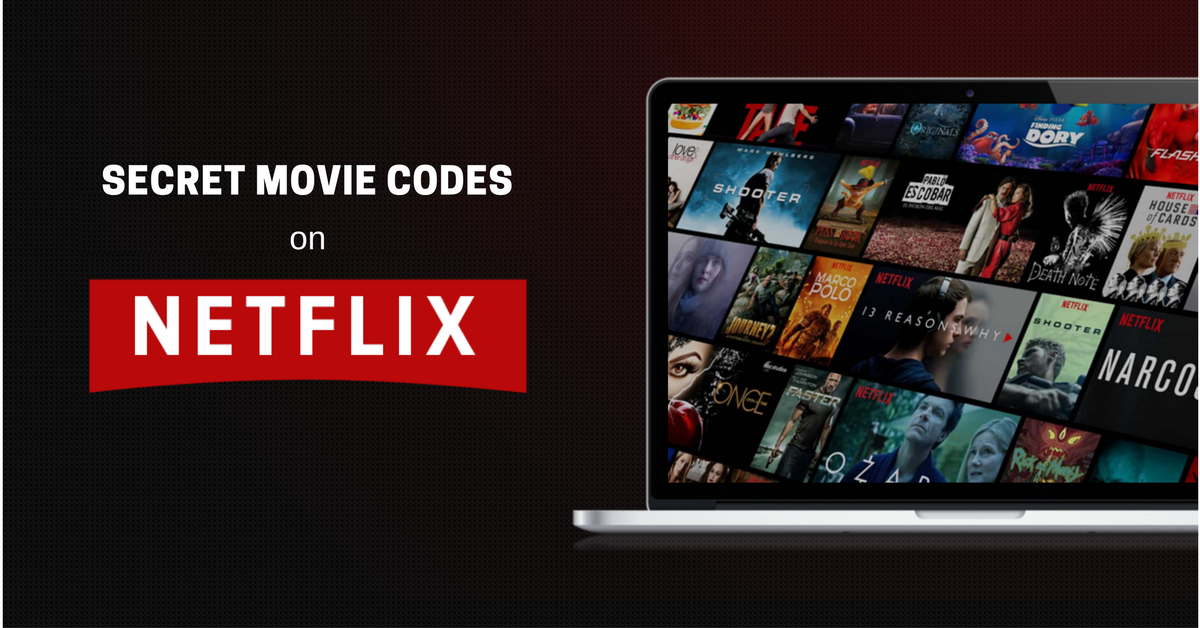 How to Access Netflix's Secret Movie Codes
We love movies, we love the Internet, we love Netflix. But with so many good titles going around, it's often difficult to make up our minds — especially if we don't know what exactly it is we want to watch.
Wouldn't it be cool if there was a way to find a series or movie on Netflix, based on a myriad of specific details? We have good news for you; you can do just that with a simple tip that will sate your cinematic urges like never before! Read on to find out what it is and how to use it.
The Secret Genre Codes
Netflix is huge, and we mean that in at least two ways.
Firstly, the platform's library contains thousands of titles — even smaller regions like Sudan and Eritrea have at least 900 movies and shows to enjoy. Top gun USA Netflix is currently at over 5700 titles and growing.
Looking to watch Netflix USA overseas? Do it today with a VPN!
1
Secondly, the company is actively categorizing every single title in their roster into "altgenres". It may sound like something out of this world, but Netflix has been hiring people specifically to watch pretty much everything out there.
The main purpose? Tags. All the important information about a show or movie is recorded — from plots and relevant locations to relevant details about the characters.
All of this data gathering results in over 70,000 micro-categories for Netflix's library, also called altgenres.
It's a super-complicated process, involving a lot of human effort, algorithms, and countless hours dedicated to the cause. The bottom-line is there are secret codes that can help guide you to the titles you feel like watching.
So how do you make your Netflix browsing infinitely more awesome?
Using the Netflix Genre Codes
If you thought Netflix's broad genre categories and personalized suggestions were great, then you'll love this.
The secret categories aren't readily available, but you can unlock them with ease. Note that you'll only be able to use the hidden genre codes on Netflix's browser version.
First off, you need to know the codes. As mentioned, there are heaps of them — for example, the "Thrillers" category has 14 altgenres to its name, including "Gangster Movies" (code: 31851), "Mysteries" (code: 9994), and "Steamy Thrillers" (code: 972).
Luckily, the Internet is a resourceful place, and there are comprehensive lists of Netflix codes that will make your life much easier.
Scroll to the bottom of this page for a main list of the current altgenres. There's also an extended version with every known code.
A word of caution: Netflix genre codes are changing all the time, so don't worry if your search is sometimes unsuccessful. There is a sea of categories available, so just try something else if you're having trouble with a certain code.
Next up is putting the codes to use. You do so by modifying the URL to include the code you've chosen. After logging into your Netflix account, you can start browsing categories. The default link looks like this:
http://www.netflix.com/browse/genre/****
The asterisks represent the code you'll need to type in. Let's say you're in the mood for some crime dramas — simply use the respective code (6889) to get a full list of the available titles:
http://www.netflix.com/browse/genre/6889
And that's that! Once you've landed on a sub-category that piques your interest, it's as easy as entering the code at the end of the URL. All you need to do is go through the tags and pick your favorites. Fair warning — it's strangely addicting!
Get the Most out of Netflix with the Secret Movie Categories
You're not going to be able to remember this list by heart. Bookmark (Ctrl+D) this page so you can come back to it whenever you want.
Netflix is the ultimate online streaming platform for shows and movies, and stuff like its alternate genres is proof of that. You, too, can access the hidden categories on your browser when indecision has you in a pinch!
Proxy errors giving your VPN trouble on Netflix? Learn how to deal with them, here!
Source: http://ogres-crypt.com/public/NetFlix-Streaming-Genres.html
Privacy Alert!
Your data is exposed to the websites you visit!
The information above can be used to track you, target you for ads, and monitor what you do online.
VPNs can help you hide this information from websites so that you are protected at all times. We recommend ExpressVPN — the #1 VPN out of over 350 providers we've tested. It has military-grade encryption and privacy features that will ensure your digital security, plus — it's currently offering 49% off.