How to Apply Tricky NordVPN Discount Codes and Get 70% off your Subscription
NordVPN has two awesome discount codes, but they are tricky to apply; we show you how to apply them! Share
If you're reading this post, it means you are, like many of our users, interested in purchasing a subscription with NordVPN. You've made a good choice; as you may have seen, we have a lot of good things to say about them. One of these things is the deals they often run in an effort to give customers great discounts on their VPN services. The only problem is the system with which you apply the coupon codes. It works, but it is a little bit tricky. But not to worry, we're here to help! Here's what you need to know:
Option 1: 72% discount for 2-year plan  (Winter Special)
Right now, NordVPN is running a special Winter deal. They are offering a 72% discount on 2-year plans at $3.29/month., and you can do so by clicking here. For this deal, as you'll see below, you can see the discount on the page itself.  Once you arrive to the their page, click Buy Now, and the coupon will be automatically applied. That was easy!
Now here's the slightly tricky one…
Option 2: 66.5% discount for 1-year plan
If you don't want to commit to two years, there is a nice hack you can use to get a similar discount and pay $4/month instead of $11.95 for the yearly plan. That's 66.5% off their 1-year plans. The code itself is 70off (which we realize is kind of strange) but the discount is actually 66.5% While it is less of a discount than the latter, it is still a great deal, and good for those who don't want to make a 2-year commitment. Here's how to get the deal:
Click on this link to go to their website. The following appears:
1.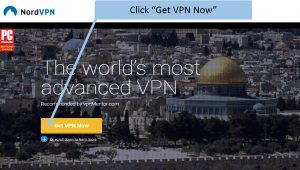 2.
3.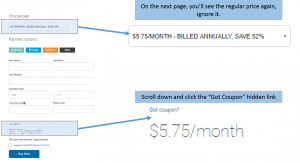 4.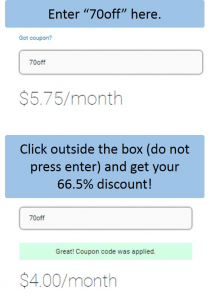 Enjoy your new VPN subscription!
If this post was helpful to you, please share it with your friends on Facebook or tweet it!