How to Apply Tricky NordVPN Coupon Codes and Get 77% off
NordVPN has two awesome discount codes, but they are tricky to apply; we show you how to apply them! Share
So, you've decided to go with NordVPN. Good choice! NordVPN is one of our favorites. It's widely considered to be one of the best VPNs out there.
While the $11.95/month price tag puts some people off, NordVPN offers incredible promo deals—as long as you know how to get them.
Nord's system for applying the discounts can be a little tricky. That's why we're walking you through, step-by-step to make sure you get their great discounts.
How to get the deals
Option 1: 77% discount for 3 years!
NordVPN offers a 3-year plan for just $99! That's just $2.75 a month! This is the best deal, and it's only available for a limited amount of time.
It's super easy to get the discount. Just click here, and the discount will be automatically applied.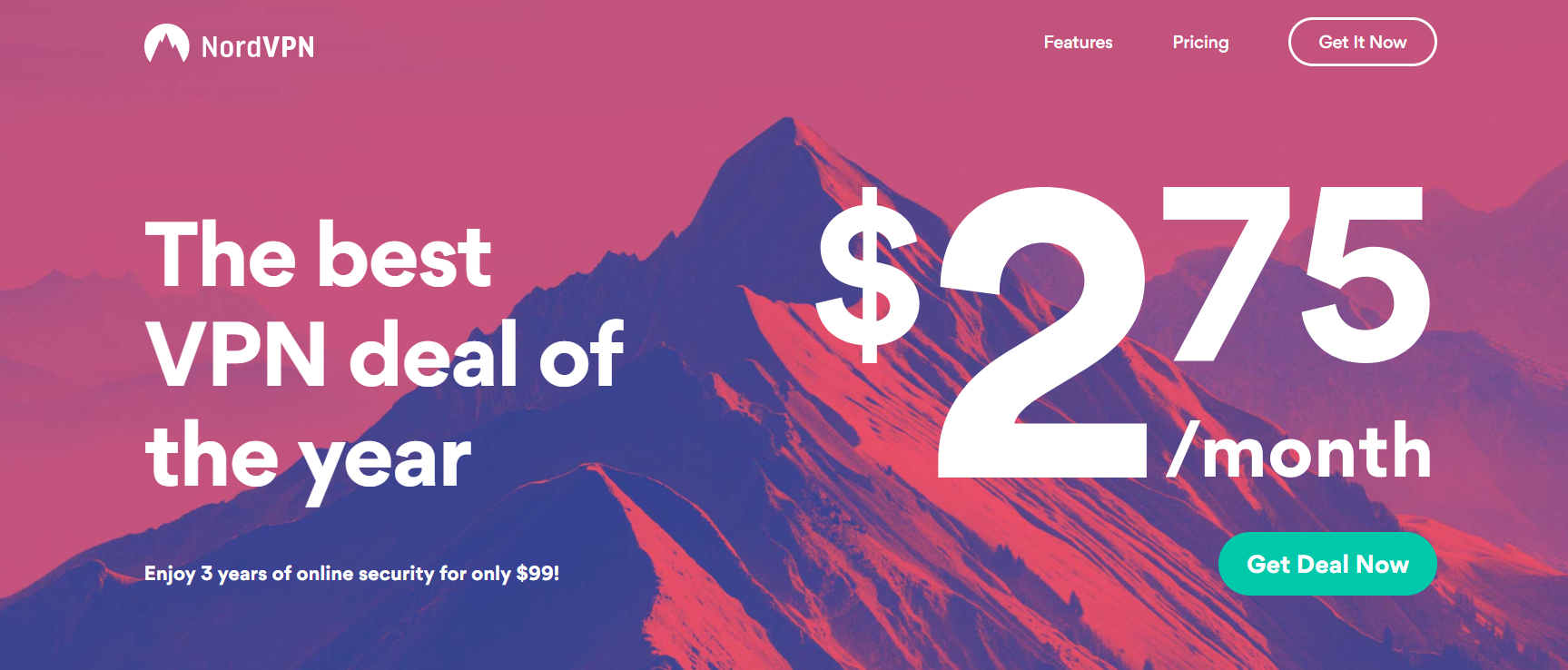 Make sure to click on the 3-year plan.
Option 2: 72% discount for 2-year plan
NordVPN also offers 2-year plans at only $3.29/month instead of $11.95. That's a 72% discount!
For such a robust and trusted VPN service, you really won't find a better deal.
To get the discount, start by clicking here . Click on "Get the Deal", scroll down, and choose the two-year deal.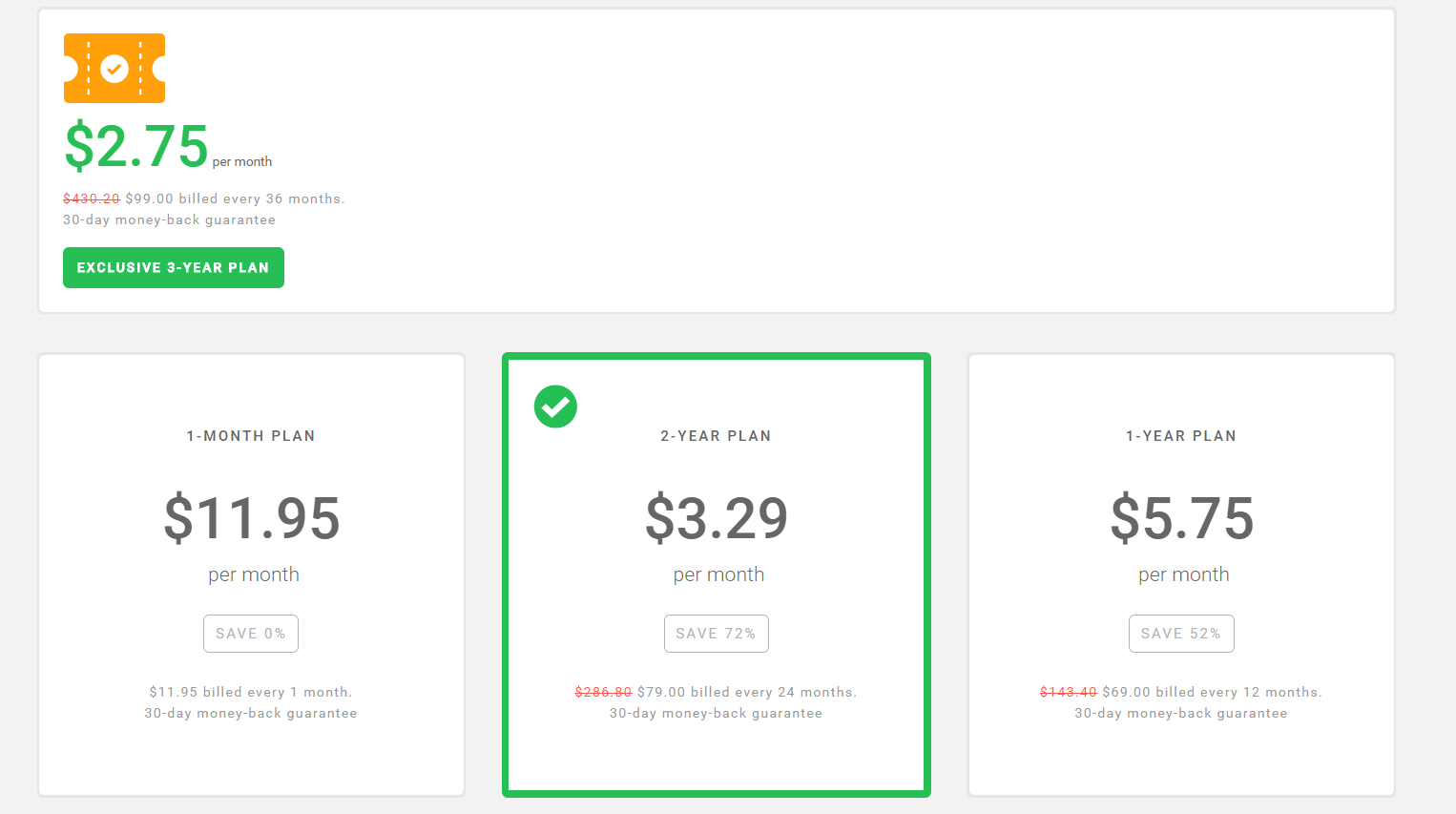 Now here's the slightly tricky one…
Option 3: 66.5% discount for 1-year plan
The 2-year deal is really straightforward and offers you the best discount, but not everyone is ready to commit to a 2-year plan.
If that's you, you can still get an incredible deal on a 1-year plan, where you pay $4/month instead of $11.95. At 66.5% off, it's definitely worth learning this little hack we're about to show you.
The coupon code is 70off (which we realize is a little strange, since the discount is actually 66.5%, but let's ignore that…)
Click on this link to go to their website.
Once on the website, you'll see the screen below. Click "Get NordVPN".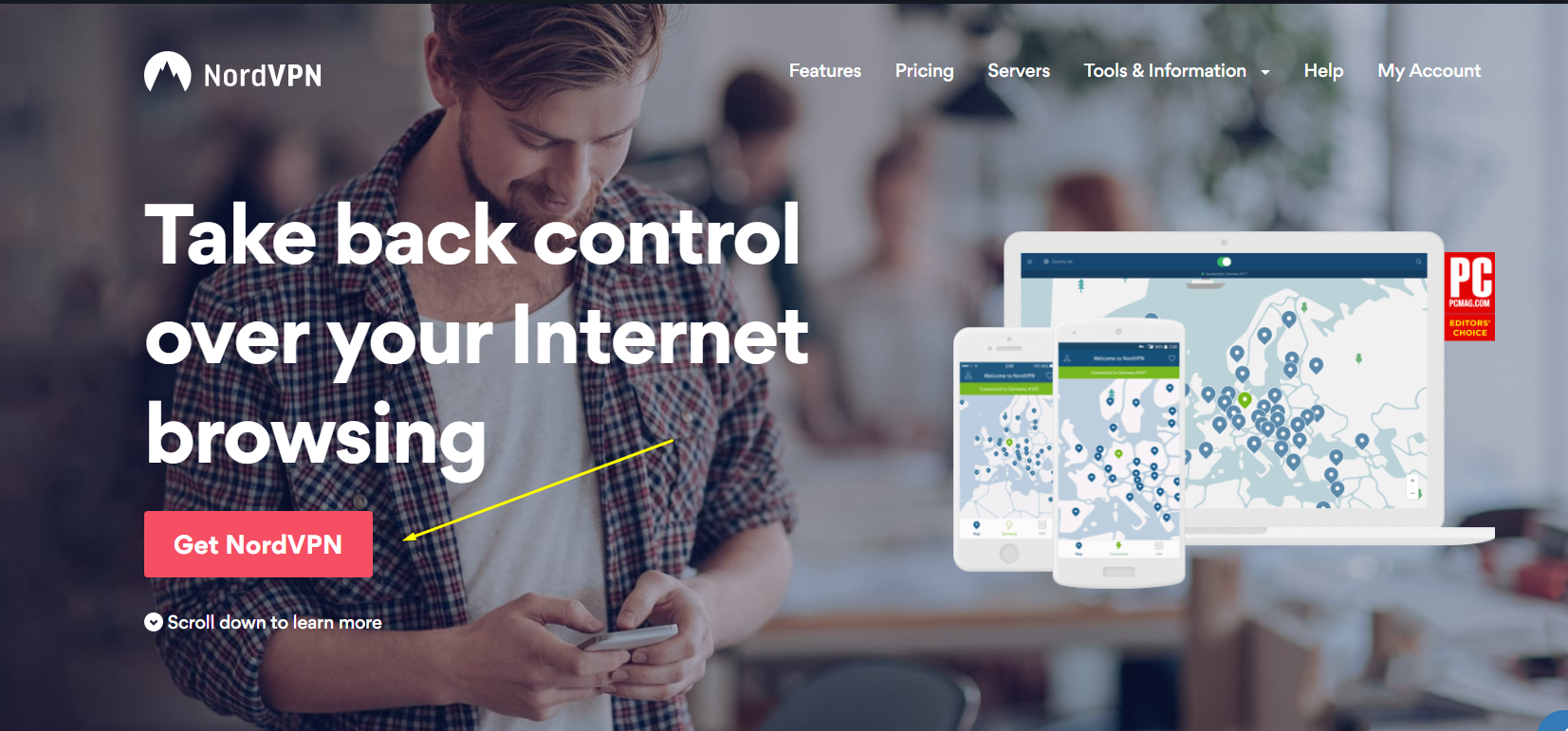 Choose the one-year payment plan.

Once you create a secure account, scroll down to the payment plan. Choose your payment plan and click on "Got Coupon?"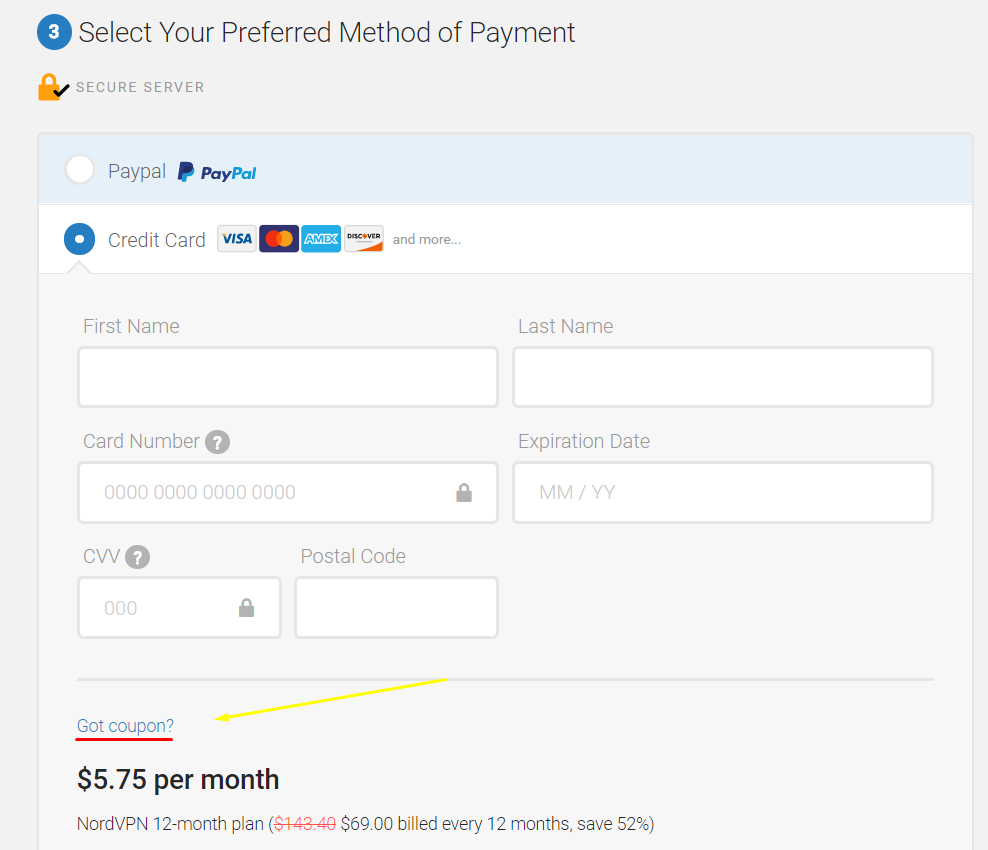 Enter 70off in the coupon code box and click "apply".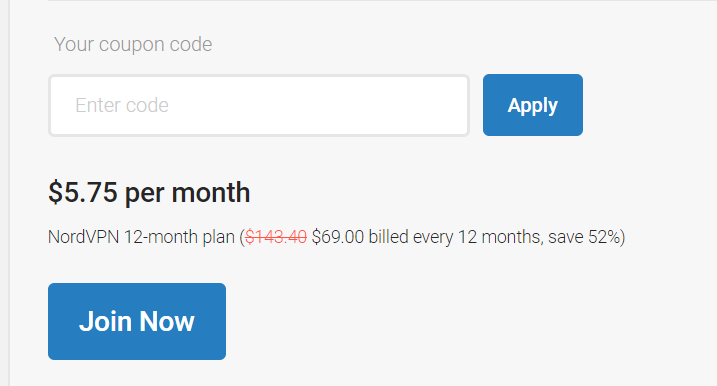 Your coupon will be applied, and you'll see the discounted price.

Once you fill in your payment plan, click "Join Now" and enjoy your new NordVPN subscription, knowing you just got an awesome deal.
If this post was helpful, please share it with your friends on Facebook or tweet it so everyone else can get these serious discounts.