5 Best VPNs for Betfair — Access Betfair From Abroad in 2023
Finding a VPN that reliably works for Betfair can be challenging. Many VPNs simply don't have the resources to consistently access the site, while others won't properly secure your connection. Some offer speeds so slow that it can impact your ability to live bet.
To find out your best options for accessing Betfair, I tested around 50+ VPNs. Thankfully, I managed to find 5 great options — all of which could reliably give me access to the site and provide impressive speeds, while securing my data. I also was happy with how each VPN took robust measures to protect my privacy.
Out of the 5, ExpressVPN is easily my top choice for Betfair. Its reliable server network let me bet from anywhere while traveling. Plus, with its military-grade encryption and server obfuscation, I could even access Betfair on restrictive networks without worrying about snoops monitoring my activity. You can even try ExpressVPN without risk (it's backed by a 30-day money-back guarantee).
Warning: Gambling is illegal in some countries. We at vpnMentor don't condone unlawful activities — please check your local gambling laws before using a VPN to access and use Betfair.
Short on Time? Here Are the Best VPNs for Betfair in 2023
Here's why you can trust vpnMentor
All our reviews are written by experts who test and compare dozens of VPNs on a weekly basis - and we're fully transparent with the results.
Find out more about how we test.
Best VPNs for Betfair — Full Analysis (Updated in 2023)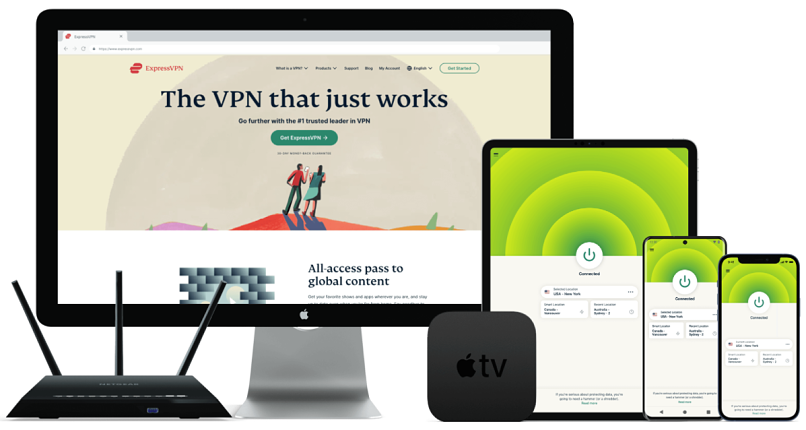 Editor's Choice
Editor's Choice

Tested May 2023
Try Risk-Free for 30 Days
www.ExpressVPN.com
| | |
| --- | --- |
| Security & Privacy | Military-grade encryption and an audited no-logs policy to safely bet on sports |
| Speeds | 122Mbps (3% slower than my usual connection) using the Lightway protocol |
| Server Network | 3,000 servers in 94 countries for unrestricted access to Betfair |
| Can access | Betfair, Betfair Casino, Bet365, Betway, Stake Casino, Unibet, BetMGM, 888Sport, FanDuel, and more |
ExpressVPN provides remarkable speeds for online betting and live streaming. Thanks to unlimited bandwidth, you can gamble and watch sports without worrying about data limits. My connection was barely affected while I tested the ExpressVPN UK servers. I recorded a speed drop of only 3% against my baseline connection, for an impressive average speed of 122Mbps. This let me play Betfair Poker interruption-free.
In addition, ExpressVPN didn't fail to access Betfair once in my tests. I could connect to its UK servers while traveling and access Betfair without any fuss. This is because ExpressVPN regularly checks and updates its list of IP addresses — so even if Betfair blocks a couple of its VPN IP addresses, there are always many more working ones ready to be used.
The VPN scrambles your data with military-grade encryption, keeping your trading funds safe from prying eyes. IP/DNS/WebRTC leak protection also ensures your actual location is never exposed. ExpressVPN also has a strict no-logs policy, which has been audited and verified by multiple independent firms. This means it doesn't collect, store, or share your web activities, like placed bets. You may also pay with cryptocurrency for added privacy.
You can quickly start using ExpressVPN on all popular devices (including Windows, Mac, iOS, and Android). The default settings let you access Betfair and other betting sites without any extra setup — it's really easy to use, even for complete VPN beginners. Finding and connecting to a UK server just takes a couple of clicks.
One downside is that this VPN isn't the most wallet-friendly. However, ExpressVPN provides regular discounts. Signing up for 12 months, I got 49% off and an extra 3 months for free, which brought the final price to only $6.67/month. Nicely, ExpressVPN is backed by a 30-day money-back guarantee, so you can test it risk-free.
Useful Features
Headquartered in a privacy-friendly country. ExpressVPN is based in the privacy-friendly British Virgin Islands, outside the 5/9/14 Eyes Alliances (international intelligence-sharing agreements). Due to this location, ExpressVPN is under no obligation to store or share user data with government agencies.
Automatic server obfuscation. If restrictions are detected on your network, ExpressVPN will automatically disguise your VPN connection as regular traffic. This allows you to bet with Betfair on networks with VPN-blocking firewalls, such as those in workplaces, schools, and some censorship-heavy countries (such as China).
Kill switch. ExpressVPN also provides a kill switch (Network Lock) which prevents accidental data exposure on betting sites. It terminates your internet connection if the VPN tunnel drops due to server switching or network instability..
Split tunneling. You can set which apps use the VPN, and which ones stay on your normal connection. This can be useful — for example, I could use the VPN to access Betfair on Google Chrome, while ensuring FIFA 2023 was on my low-latency regular internet. I could play online at low ping while securely betting.
| | |
| --- | --- |
| Security & Privacy | Quarterly Transparency Reports to prove your data isn't shared with any authorities |
| Speeds | 119Mbps (5% slower than my usual connection) using the WireGuard protocol |
| Server Network | 9,388 servers across 91 countries let you gamble on Betfair from anywhere |
| Can access | Betfair, Betfair Casino, Bet365, Betway, Stake Casino, Unibet, BetMGM, 888Sport, FanDuel, and more |
CyberGhost's dedication to privacy protection and transparency is unmatched by most VPNs. CyberGhost is based in privacy-friendly Romania, where they are under no obligation to store or share data. To back this up, they comply with a strict no-logs policy that has been independently audited by the firm Deloitte. CyberGhost even publishes quarterly transparency reports, detailing all legal requests it receives for user data and its response. As CyberGhost doesn't log any data, it's unable to comply with such requests.
Your betting activity is also kept highly secure and private with AES 256-bit encryption, robust IP/DNS/WebRTC leak protection, and an automatic kill switch. In my thorough testing, my real location was never leaked once, allowing me to use Betfair without being detected and blocked.
CyberGhost could reliably access Betfair. Its servers offered me consistent access without any errors or sudden disconnects across my tests. For an extra fee, you can even get a dedicated IP address only you can use. This can help you avoid being bombarded with constant CAPTCHA checks on Betfair and other sites, who may flag a user of a regular shared VPN IP as a potential bot.
Another advantage is CyberGhost's excellent speeds to bet without interruptions and stream live sports in UHD. The VPN decreased my connection by only 5% on the UK servers I had no buffering while watching and live-betting on football matches in the Turkish Cup.
Monthly subscriptions are pretty pricey and come with a shorter refund period (only 14 days). However, CyberGhost's long-term plans start at just $2.11/month and offer an extended 45-day money-back guarantee. It's also worth noting that CyberGhost supports payment through cryptocurrency, so you don't have to hand over your billing information.
Useful Features
Content blocker. CyberGhost offers a Content Blocker that automatically blocks domains associated with ads, trackers, and malware. This allows you to bet online safely, privately, and without interruption.
Cross-platform compatibility. The VPN supports all popular operating systems and offers browser extensions (Chrome and Firefox) to easily access Betfair on your preferred device. Connecting to a server takes one click.
RAM-only servers. All CyberGhost's servers are RAM-based, meaning that any data regarding your online activity is inaccessible and regularly wiped with every server reboot.
Smart rules. CyberGhost allows you to automate it in various ways. For example, you can set it to connect to a specific server upon launch, configure it to automatically connect to a server whenever you're on an untrusted WiFi network, and more.
| | |
| --- | --- |
| Security & Privacy | Adjustable encryption level to balance speed and security while betting with Betfair |
| Speeds | 115Mbps (9% slower than my usual connection) using the WireGuard protocol |
| Server Network | 29,650 servers in 84 countries to easily access Betfair |
| Can access | Betfair, Betfair Casino, Bet365, Betway, Stake Casino, Unibet, BetMGM, 888Sport, FanDuel, and more |
PIA's huge network of 29,650 servers across 84 countries makes it a good choice for accessing Betfair. It offers lots of servers across the UK, Ireland, Austria and other countries supported by Betfair, allowing you reliable access. There is little to no risk of server overcrowding, which can cause slowdowns and connectivity issues, and there will always be plenty of working alternatives available if any one server goes down.
During my PIA tests, I recorded fast speeds with the WireGuard protocol, reaching 115 Mbps on a London server. There are no bandwidth caps, either. PIA can also be optimized to get faster speeds — for example, I lowered my encryption level from 256-bit to 128-bit. This boosted my speeds and allowed me to bet without slowdowns, though with a small hit to my overall security.
I was disappointed to see that PIA is located in the US, the heart of the Eyes Alliance. However, its audited zero-logs policy ensures that your Betfair activities remain confidential. The only information PIA collects is whether or not VPN connections are successful.
If you opt for a long-term plan, PIA's prices start at just $2.03/month. I got the 2-year subscription to maximize my overall savings. Plus, all PIA plans come with a tried-and-tested 30-day money-back guarantee.
Useful Features
The MACE ad blocker. It lets you browse Betfair and other gambling sites ad-free. As ads are no longer loaded whatsoever, this can extend the battery life of your device.
Multi-Hop. This feature lets you route your VPN connection through a SOCKS5 or Shadowsocks proxy before the VPN server. This disguises your VPN traffic as regular internet traffic, allowing you to bypass VPN blocks enforced by ISPs and administrators.
Auto Connect. You can configure the PIA app to instantly connect to specific server locations upon startup. For example, I set it to connect to a UK server automatically, letting me access Betfair without needing to manually select a server.
IP/DNS/WebRTC leak protection. PIA kept my real location out of the hands of advertisers, cybercriminals, and other snoopers while online betting.
| | |
| --- | --- |
| Security & Privacy | Double VPN setup for maximum security while betting with Betfair |
| Speeds | 106Mbps (16% slower than my usual connection) using the NordLynx protocol |
| Server Network | 5,699 servers across 60 countries to reliably use the Betfair Exchange |
| Can access | Betfair, Betfair Casino, Bet365, Betway, Stake Casino, Unibet, BetMGM, 888Sport, FanDuel, and more |
NordVPN's specialty servers are designed for extra secure access to Betfair. For example, you can choose to route your traffic via two VPN servers (double VPN) to secure your connection with two layers of encryption. There's also dedicated obfuscated servers, which can allow you to evade VPN-blocking firewalls and access Betfair on restrictive networks.
Even though connecting to obfuscated servers took longer than usual (around 20 seconds), I had a consistently fast connection while testing NordVPN's NordLynx protocol on the US and UK servers. My speeds didn't drop below 106Mbps, meaning NordVPN is an excellent choice for UHD sports streaming and live betting.
NordVPN's apps are also beginner-friendly and easy to use. You can select a server on an interactive world map or manually search for a location supported by Betfair. Whatever method you prefer, it won't take long to find your ideal server.
Its affordable subscriptions start at $3.29/month (the 2-year option was the best value for money for me). What's more, it's possible to try NordVPN risk-free thanks to its 30-day money-back guarantee.
Useful Features
Dark Web Monitor. This feature alerts you if the credentials you used to sign up for NordVPN are exposed on the dark web. If your NordVPN and Betfair account share the same email, you'll be notified if your Betfair account is at risk, too.
Based in Panama. NordVPN's HQ is found in privacy-haven Panama, where there are no data retention laws forcing the company to store your data. Thanks to this, NordVPN can freely honor its audited no-logs policy.
Accepts cryptocurrency payments. It's possible to purchase NordVPN with crypto for an extra layer of privacy.
| | |
| --- | --- |
| Security & Privacy | Access Betfair in restrictive territories thanks to Camouflage and NoBorders mode |
| Speeds | 104Mbps (18% slower than my usual connection) using the WireGuard protocol |
| Server Network | 3,200 servers in 100 countries for effortless access to Betfair |
| Can access | Betfair, Betfair Casino, Bet365, Betway, Stake Casino, Unibet, BetMGM, 888Sport, FanDuel, and more |
Surfshark is particularly good for accessing Betfair on restrictive networks. Camouflage Mode hides the fact that you're using a VPN, letting you bypass VPN-blocking firewalls for example. It's automatically enabled with the OpenVPN protocol. You also have NoBorders mode, which offers you a curated list of the best servers to use if Surfshark detects network restrictions.
To protect your privacy further, Surfshark uses diskless servers (RAM-only) that erase your information on every reboot. Plus, a strict no-logs policy keeps your information private from ad networks, ISPs, and other third parties.
Surfshark is the slowest VPN on the list. However, it's still great for uninterrupted HD live streaming and instant betting and it offers a wide range of servers across the UK, Ireland, Malta, and other locations supported by Betfair. My average connection reached 104Mbps when I accessed Betfair with a London server.
The plans are decently priced — you can get Surfshark for as low as $2.30/month. I opted for a 2-year subscription, which proved more cost-effective than the monthly options. At the same time, a reliable 30-day money-back guarantee lets you try Surfshark risk-free.
Useful Features
Unlimited device connections. Surfshark lets you connect unlimited devices simultaneously, so your entire household can securely bet on the big game.
Surfshark allows you to set certain apps or websites to ignore the VPN tunnel. This lets you watch football matches via local streaming services on your fast regular internet, while using the VPN to securely live-bet on Betfair.
Tips on Choosing the Best VPN for Betfair
I tested over 50 services to find the best ones for safe and unrestricted access to Betfair. However, if you want to do your own tests, here are the key features to keep in mind:
Global server network — To reliably access Betfair from anywhere, choose a VPN that offers plenty of servers in Betfair-supported countries. The best VPNs also maintain their IP addresses, so you don't get stuck with servers that Betfair has blocked.
Quality security & privacy features — Choose a service with at least AES 256-bit encryption, a verified no-logs policy, IP/DNS/WebRTC leak protection, and a kill switch. That way, you can use Betfair privately and securely.
Fast connection speeds — VPNs with fast networks and protocols allow for seamless sports streaming and live betting on Betfair. You don't want to get stuck loading when the odds are always changing.
Split-tunneling — Split tunneling is nice to have, as it lets you stream sports on your faster regular internet while using the VPN solely for betting with Betfair.
Automatic WiFI protection — If you like to watch and bet on sports at venues or even at the event itself, make sure you pick a VPN with automatic WiFi protection. This will ensure your connection is protected on public hotspots.
Easy-to-use apps — Opt for VPNs with intuitive apps for popular operating systems (Windows, macOS, Android, and iOS), so you can get straight to betting securely.
Reliable customer support. Look for a VPN that offers 24/7 live chat, email support, and a vast knowledge base to promptly resolve any issues you may have.
Trustworthy money-back guarantee — A reliable refund policy helps you test the VPN for accessing Betfair Exchange without risking your money.
Why You Need a VPN to Access Betfair Safely From Anywhere
One reason is that Betfair restricts access in certain territories due to licensing agreements and local gambling regulations. The website uses your IP address to determine your geographic location. Some error messages will pop up when you try to access Betfair from a restricted location. For example:
Our software detects that you may be accessing the Betfair website from a country that Betfair does not accept bets from.
Another potential error message due to this issue reads:
Your country is blocked
You are not permitted to register with Betfair from the country you are in.
A VPN reroutes your traffic via a secure server, assigning you a different IP address. So connecting to a UK server makes websites think you're actually in the UK. In other words, it allows you to access Betfair from abroad while masking your real location. So you can easily bet on MLB, NFL, Premier League, the Grand National, or even on politics and financial markets.
In addition, VPNs encrypt your traffic to maintain online privacy. This way, your personal data and gambling activities on Betfair become unreadable to ISPs, network admins, and cybercriminals. The best VPNs also don't log, collect, or share your personal data, keeping your betting habits safe from prying eyes.
What Are the Accepted Countries for Betfair?
Accessing Betfair is possible if you have an IP address of certain countries, including the UK, Ireland, Austria, Lithuania, and Finland.
Additionally, Betfair offers live sports streaming services for football, basketball, tennis, horse racing, and other sports. However, most of these streams are available only with the UK, Ireland, and Malta IP addresses.
Where Is Betfair Exchange Restricted?
According to the terms of service, Betfair isn't available in the following territories:
| | | | |
| --- | --- | --- | --- |
| US (and US territories) | Australia | Bulgaria | Canada |
| Cyprus | Denmark | France (and French territories) | Germany |
| Italy | Macau | New Zealand | Nigeria |
| Poland | Romania | Slovakia | Spain |
| Taiwan | Turkey | China | Cuba |
| Iran | India | Sudan | South Sudan |
| Syria | Crimea | North Korea | Portugal (in the process of applying for the online gambling license) |
Notably, the exchange may also be prohibited in other countries where sports betting and gambling are against the law.
Quick Guide:
How to Access Betfair With a VPN in 3 Easy Steps
Get a VPN. I recommend ExpressVPN, as its fast global network and military-grade encryption allows you to live bet on Betfair seamlessly and securely. You can test ExpressVPN risk-free (it's backed by a 30-day money-back guarantee).
Connect to a server. Choose a location supported by Betfair Exchange. For example, the UK, Ireland, or Malta.
Start betting. Log in to your Betfair account — you're all set to privately bet on sports from anywhere.
FAQs on VPNs for Betfair
Is it legal to use a VPN to access Betfair?
Using a VPN to access Betfair is typically legal, provided that both VPN usage and online gambling are allowed in the country you are currently in. Actually, it's recommended to utilize a VPN to ensure the security of your financial transactions, especially when engaging in online sports betting.
However, please bear in mind that using a VPN to disguise your location might be against Betfair's T&Cs. Although, a case of Betfair penalizing anyone for using a VPN isn't known.
It's also important to note that certain countries (like Russia, China, and the United Arab Emirates) prohibit both VPN usage and gambling. We don't condone illegal activity, so to ensure compliance with the law, I advise conducting thorough research on your country's regulations before using a VPN to access Betfair.
How can I download and access Betfair from abroad?
There are a few methods you can try. The easiest way is to download and install the Betfair APK file from a trusted website (like APKMirror) onto an Android device. Keep in mind that you'll first need to enable the Install from Unknown Sources option in your device's settings. Once the app is installed, use a reliable Betfair VPN to connect to a server location where Betfair is available (like the UK) and start betting.
If you don't have an Android device, or you'd prefer to not use third party APK sites, an alternative method is to change the region of your official app store to a location where Betfair is available to download. Here's our guide to changing Google Play Store country, and here's another guide on how to change Apple App Store country.
Which Betfair alternatives can I access with a VPN?
VPNs work with many betting sites, including Bet365, Betway, BetMGM, and Stake. Reliable VPNs let you bet safely and allow you to access betting sites on vacation. Just remember to check whether VPNs and gambling are legal in your location.
Can Betfair detect that I'm using a VPN?
Betfair can detect VPNs that don't employ robust security features. In particular, IP/DNS/WebRTC leaks can reveal your location, which could lead to Betfair suddenly blocking your access. That's why choosing a VPN with good leak protection is crucial.
In addition, Betfair compares all incoming IP addresses against a GeoIP database — if that IP has previously been identified as originating from a VPN, you'll be blocked. Betfair also checks for IP addresses that have many simultaneous users, as this can be another sign of VPN usage. These advanced detection and inspection methods are why Betfair is only accessible with quality VPNs.
Why is Betfair not working with my VPN?
Your VPN may have been detected by Betfair and blocked the connection. That's why it's important you use a VPN that's proven to work with Betfair, as there aren't too many that do. If you're using a quality VPN that really should be working with Betfair, try the following fixes:
Change server. Try a different VPN server. Ensure you're connecting to one in a country supported by Betfair.
Configure security settings/ Adjust your VPN protocol and security features in the VPN app, as some configurations might work better for Betfair. Also, make sure you have leak protection enabled.
Clear cookies and cache. This removes traces of previous location data and website visits, which could be interfering with the VPN.
Use incognito mode. Private (incognito) browsers disables cookies and other trackers that may reveal your location.
Contact support. A VPN's customer support can assist in finding a reliable server or settings for accessing Betfair.
Can I use a free VPN to access Betfair from abroad?
Most free VPNs don't work with Betfair. They lack the resources to maintain their IP addresses, so many of their servers are blocked by Betfair. Even if you did find one that could access the site, you'd have to contend with incredibly slow speeds, restrictive data caps, and even ads in some cases. Quality premium VPNs with trustworthy money-back guarantees are a much better option.
Premium VPNs are also much more secure, whereas free VPNs may leave your connection vulnerable to attack due to poor encryption. Sometimes the free VPN itself may be a threat — some sell your data to third parties, while others hide malware within the installation.
Get the Best VPN for Betfair
VPNs are the easiest and most effective way to access Betfair anywhere. By allowing you to connect from a different location, a VPN enables seamless access to Betfair. Additionally, these services help you enjoy Betfair with peace of mind, knowing that your betting activities are being kept private.
ExpessVPN is my top service for Betfair. It provides a fast global network and military-grade encryption for secure betting and bufferless live streaming. In addition, it was never detected once by Betfair across all my tests — it's one of your most reliable options by a significant margin.
To summarize, these are the best VPNs for Betfair…
Privacy Alert!
Your data is exposed to the websites you visit!
The information above can be used to track you, target you for ads, and monitor what you do online.
VPNs can help you hide this information from websites so that you are protected at all times. We recommend ExpressVPN — the #1 VPN out of over 350 providers we've tested. It has military-grade encryption and privacy features that will ensure your digital security, plus — it's currently offering 49% off.