5 Best VPNs for South Korea: FAST, SAFE & RELIABLE in 2020!
Updated on 17th August 2020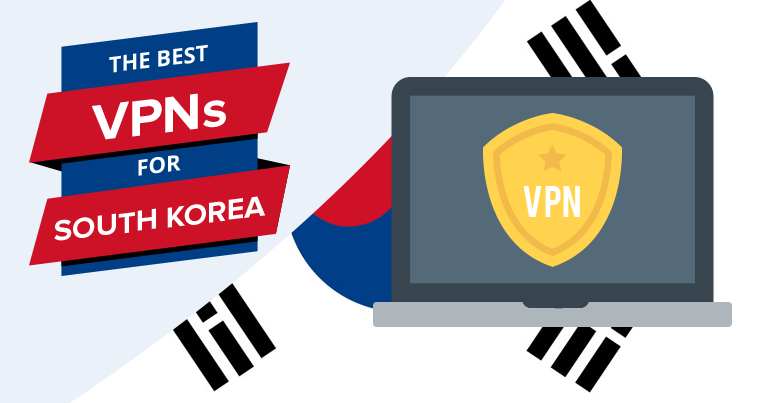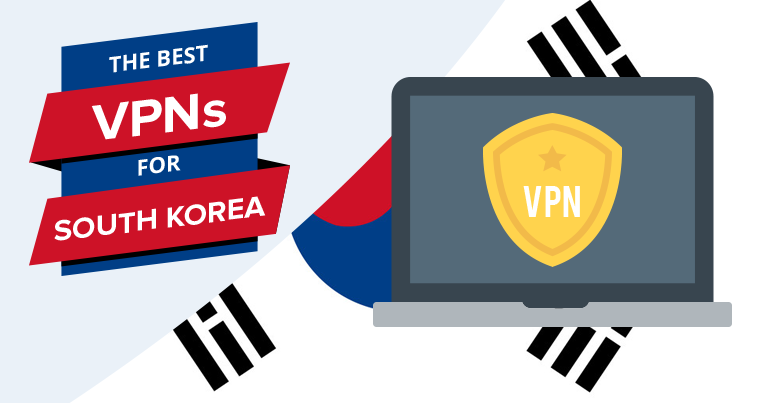 You would like to think that a country known for technological innovation would give its citizens complete access to all the benefits technology brings. Sadly, freely accessing the internet in South Korea has grown far more difficult in recent years due to rising censorship and government surveillance.
Under the watchful eye of the Korean Communications Standards Commission (KCSC), residents and visitors alike can face severe penalties, including jail time, just for posting comments that do not favor the country's ruling political party.
You might be thinking, "Well, that's okay – I won't post anything political," but if you use the internet at all in South Korea, you will be affected by the country's strict digital laws. Censors filter and delete thousands of websites each year, including LGBT content, gambling websites, and even some games.
The best way to ensure that your internet access in South Korea is unmonitored and unrestricted is to use a virtual private network, or VPN. By masking your IP address and encrypting your data, the best VPNs safely unblock censored content from all over the world.
Not all VPNs work in South Korea or provide the level of security you need to stay safe, however. These are the ones that passed our tests for safety and performance.
Summary: The Best VPNs to Use in South Korea
What You Should Look For in a VPN for South Korea
Whether you're a visitor or resident, you'll need to protect yourself from government surveillance and censorship every time you access the internet in South Korea. In fact, over 3.3 million South Koreans use VPNs to stay anonymous and access filtered or banned sites.
The KCSC systematically censors online content based on traditional social values and the country's political tensions with North Korea. Simply visiting a website maintained by a North Korean webmaster requires formally notifying the government in advance.
Remember, accessing or posting content that the South Korean government deems inappropriate can have painful consequences. In 2014, a plastic surgery patient was fined three million KRW (US $2,700) for posting malpractice complaints against the surgeon. The complaints were classified as cyber defamation, a criminal offense even if the claims are true.
Even if you are only visiting South Korea, it is still important to ensure that your internet access is secure. Using a VPN will protect your anonymity and prevent anyone from tracking your activity or monitoring your messages and VoIP calls to friends and family.
You'll also need a VPN to bypass internet censorship and access geoblocked content, including your favorite shows, social networks, and websites. We recommend installing your VPN before you arrive in South Korea so you are protected from the moment you arrive.
Look for a VPN with fast connections, unlimited bandwidth, and servers in countries where freedom of speech is protected, as well as servers in any country with content you want to access. South Korean servers will give you high-speed access to local sites and services.
You'll also want military-grade encryption and an automatic kill switch that stops data transmission if the server connection fails so that you are never left unprotected.
The Best VPNs for South Korea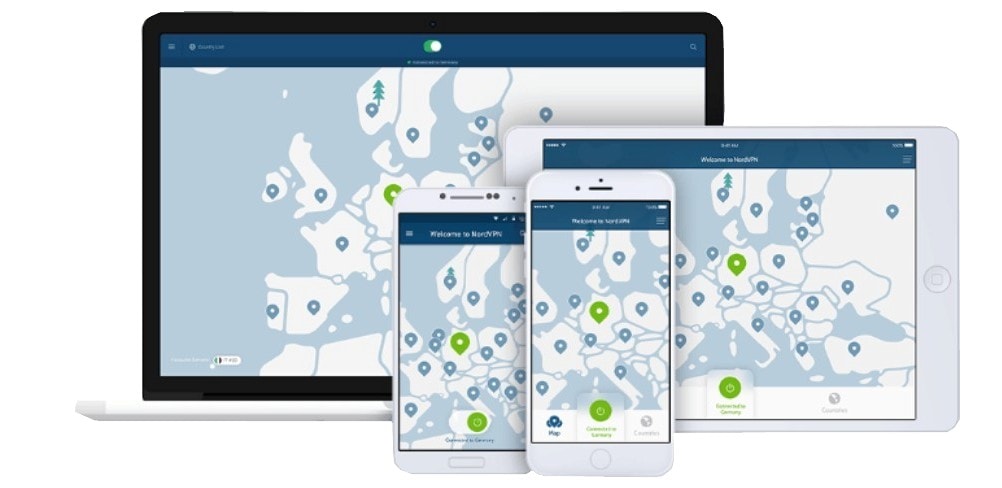 NordVPN's double-encryption feature secures your data by routing it through at least two hops to make it completely unreadable. The provider's strict no-log policy ensures that none of your browsing activity is recorded, and all apps feature a kill switch.
With super-fast speeds, unlimited bandwidth, and a giant network of over 5,400 servers in over 60 countries (including 10 in South Korea), NordVPN gives you unrestricted internet access and smooth, uninterrupted streaming.
You can try out NordVPN risk-free with a 30-day money-back guarantee to find out why hundreds of users give it fantastic reviews.
NordVPN can unblock:
Netflix, HBO, Hulu, Showtime, BBC iPlayer, Amazon Prime Video, and Sling TV.
Supports torrenting:
Yes, P2P specialty servers available.
NordVPN works on these devices:
Windows, macOS, Android, iOS, Android TV, Linux, Chrome, and Firefox. It's also compatible with routers.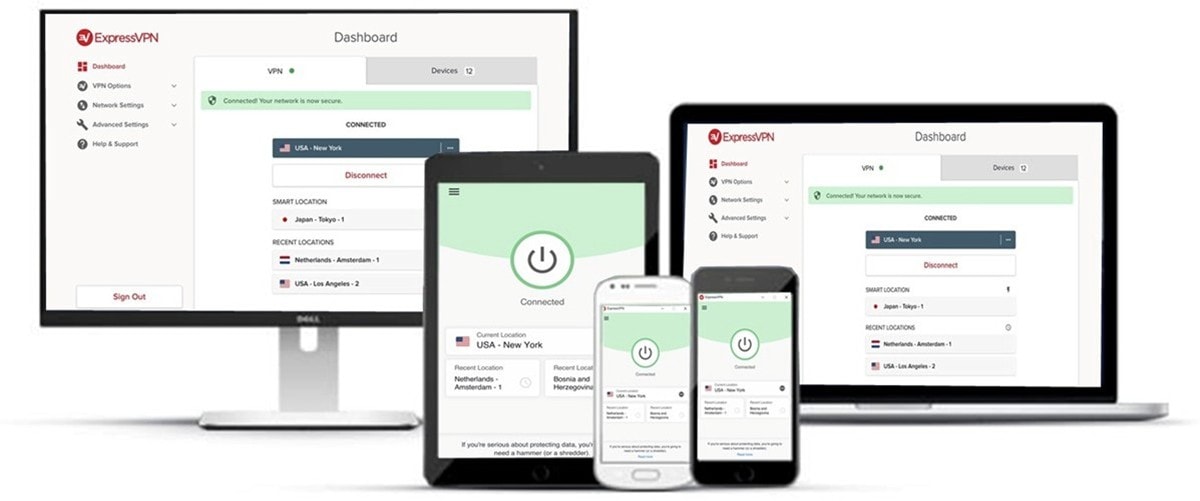 If you're looking for a VPN with lightning-fast speeds and the best security features available, ExpressVPN is for you. It provides military-grade encryption and a kill switch and keeps absolutely no record of your browsing data.
ExpressVPN's network spans 92 countries, including South Korea. With apps that are compatible with every platform including routers, this is simply one of the best VPNs on the market. But don't take our word for it, check out what real users have to say.
ExpressVPN offers a 30-day money-back guarantee on all of its VPN services and a 7-day free trial for mobile apps.
ExpressVPN can unblock:
Netflix, Hulu, HBO, Amazon Prime Video, Showtime, Sling TV, DAZN, and BBC iPlayer.
Supports torrenting:
Yes, all servers support P2P activity.
ExpressVPN works on these devices:
Windows, macOS, Android, iOS, Android TV, Linux, Chrome, and Firefox. It also offers an app for use with certain routers.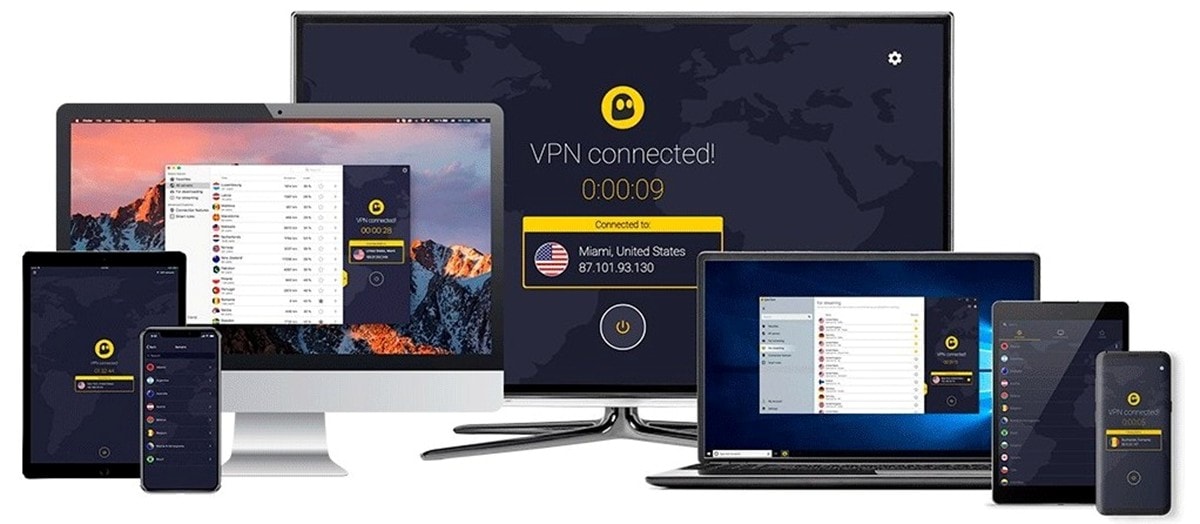 With over 2,800 servers worldwide including 10 within the country, CyberGhost is a reliable and fast VPN for South Korea. It has a strict no-logging policy and a simple user interface that allows you to safely access your favorite sites in a few clicks.
Your data will be encrypted using military-strength 256-bit encryption, perfect for maintaining your privacy in countries with intense internet surveillance. You can try the service risk-free for 30 days to find out why it's a user favorite for online security.
CyberGhost also offers a free 7-day trial for iOS and Android users.
CyberGhost can unblock:
Dedicated streaming profile with servers optimized for: Netflix, BBC iPlayer, Sky Go, Comedy Central, Eurosport, ESPN, and others.
Supports torrenting:
Yes; dedicated profile shows countries and number of users.
CyberGhost works on these devices:
Windows, macOS, Android, iOS, Amazon Fire Stick, Android TV, Linux, and Chrome.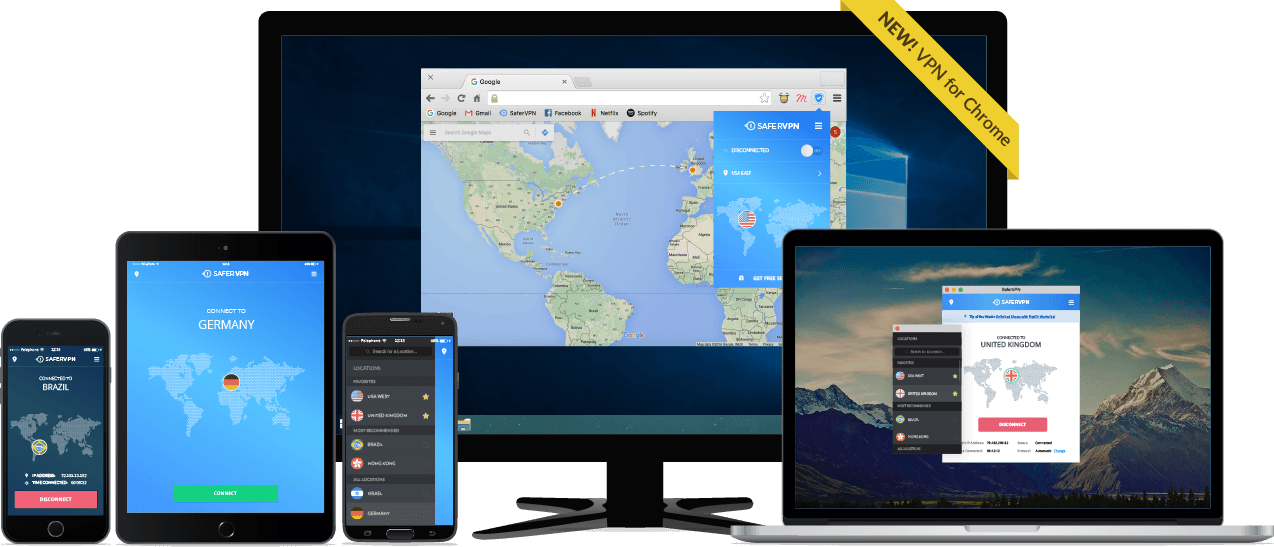 SaferVPN provides consistently fast connections and unlimited bandwidth, making it great for streaming and downloading as well as browsing. You can even access Amazon Prime Video with SaferVPN. The provider does collect some metadata from your device, but it doesn't store any of your browsing records.
SaferVPN secures your data with 256-bit encryption and automatic wi-fi protection, which instantly connects your device to the VPN network when it detects a public wi-fi signal. You'll also be protected by an automatic kill switch.
You can browse without boundaries on all major devices, and you'll enjoy a 24-hour free trial and a 30-day money-back guarantee. To learn more, read the fantastic things users are saying about SaferVPN.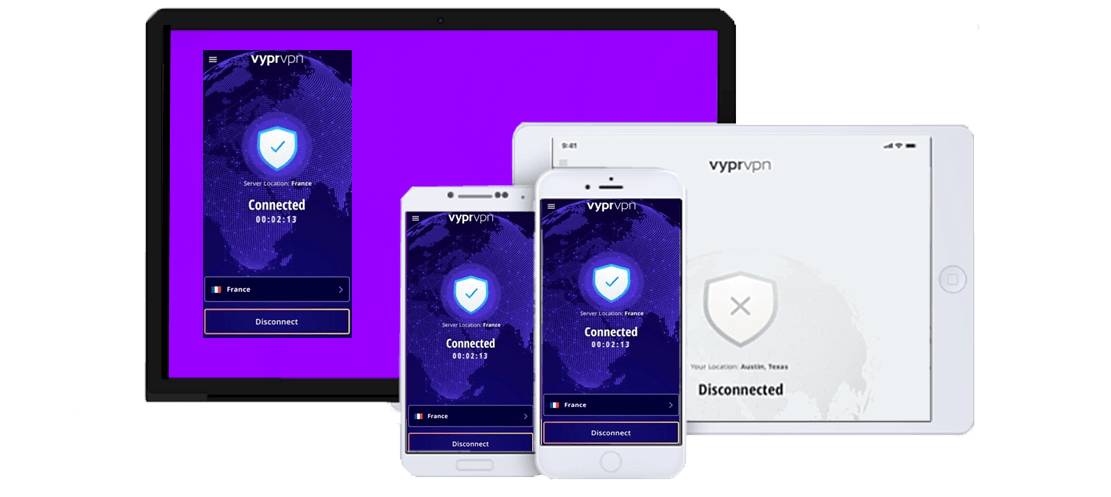 With its unique Chameleon VPN technology, VyprVPN excels at bypassing VPN blockers to offer you secure and unrestricted internet access. This provider gives itself a distinct advantage for speed and reliability by owning and maintaining its own servers.
VyprVPN's location is ideal, too. It's based in Switzerland – consistently rated as one of the freest countries on Earth, and also home to the world's toughest privacy protection laws. Switzerland is also located outside of the 5/9/14-Eyes Alliance.
VyprVPN offers a 30-day money-back guarantee, but based on its many great customer reviews, you'll probably want to keep the service a lot longer than that.
Summary
Using a trustworthy VPN is the best way to ensure your security and anonymity online in South Korea, where government surveillance and censorship are common and even innocent online comments could be punishable by law.
Our recommended VPNs for South Korea will unblock almost any restricted content that you want to access, while masking your IP to prevent government agencies from monitoring your online activity. They will also give you added protection from cybercrime.
For more information on worldwide censorship practices, check out our informative guide to restrictions on internet freedom.
You May Also Like: