6 Best VPNs for Turkey – For Safety, Streaming & Speeds in 2020
Updated on 9th January 2020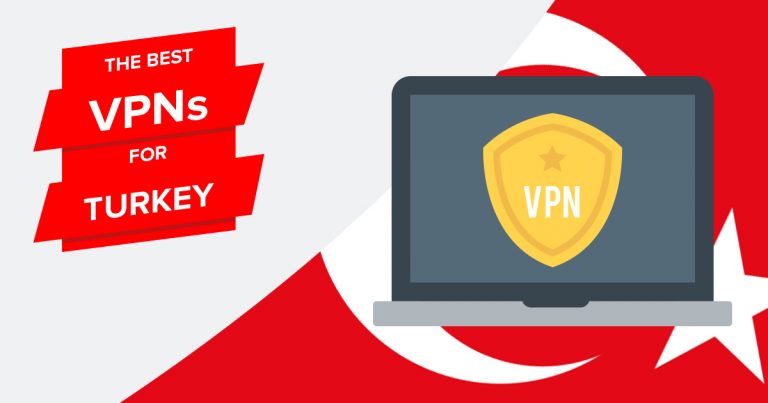 Whether you live in Turkey or are planning a visit, it's important to know how the political environment will affect your ability to access the web securely and freely – and how to stay safe. Since 2010, internet freedom has been steadily declining in the country.
The only safe way to use the internet in Turkey is anonymously, and there's no simpler way to surf anonymously than to use a high-quality VPN.
A good VPN makes it easy to circumvent both government and geographical blocks on content. Our experts have tested top-rated VPNs in Turkey to find the ones that give you the best global content access, while keeping you fully hidden from government spies.
Best VPNs for Turkey – Quick List
VPNs have been restricted in Turkey since 2016, when the government requested that internet service providers (ISPs) block access to anyone using a VPN or other anonymity service.
That essentially means that VPNs are banned in the country, but enforcement is more of a cat-and-mouse game than a total blackout. Top VPN services quickly find workarounds as soon as they are blocked. These are the providers that do it best.
NordVPN
NordVPN combines topnotch security with fast speeds and one of the biggest server networks on the market. For peace of mind in Turkey, NordVPN is a great choice.
ExpressVPN
If you want the fastest speeds for streaming or torrenting, ExpressVPN is an ideal option. It also offers military-grade encryption and the privacy and security measures you should expect from a premium VPN.
Surfshark
Surfshark is an elite VPN with impressive security credentials.
Hide.me
Hide.me is a solid VPN with backup servers specifically for users in Turkey. It also offers a free version with a 2GB limit so you can easily try out the service.
PrivateVPN
If you're new to VPNs, PrivateVPN is ideal because it provides remote installation assistance. It also offers military-grade encryption and impressive speeds.
HMA
HMA offers a unique Freedom Mode that automatically connects you to the strongest server in the nearest country with freedom of speech.
Why You Have to Use a VPN in Turkey
Once home to a relatively open internet, Turkey is now characterized by strict censorship laws, network throttling, and filtering of websites.
Social media networks and news sites are frequently blocked or disrupted. Content including articles critical of Islam and "obscenity" (which includes LGBT content and any websites with words deemed to be sexual in their titles) is actively censored.
Over the last few years, government crackdowns on opposition voices have become more frequent and severe. If you are suspected of campaigning against the government or accessing prohibited sites, you could lose your job, suffer political harassment, or even go to prison.
Furthermore, in the wake of recent terrorist attacks, a new legislative environment has given government agencies wide-ranging internet surveillance powers.
The 2017 Freedom of the Net report by international watchdog Freedom House classified Turkey's internet status as "Not Free," due to the combination of censorship and government monitoring.
Journalists, activists, and political opposition leaders have endured expulsion, job loss, imprisonment, and seizure of property. Even if you never access political content, trying to circumvent government-imposed content restrictions could bring severe consequences.
This situation has been trending downward since 2010. The severity of blocks and restrictions tends to coincide with periods of political or social upheaval, along with major national events like protests or elections.
For example, the Gezi Park protests in 2013, which arose from outcry over a planned urban development of Istanbul's Gezi Park, erupted into a multi-city protest over issues of freedom of speech, freedom of the press, and laws encroaching on state secularism.
Close to 5,000 people were arrested and as word of the protest spread on the web, the government restricted access to social media networks and foreign news media coverage of the events.
President Recep Tayip Erdogan called social media a "menace" for its supposed role in the protests. While restrictions were later softened, subsequent years saw multiple Turkish secular and opposition news sites shut down.
Access to information again deteriorated after an attempted coup in 2016. Raids of newspapers, mass firings, and detention of anyone seen to be sympathetic to the attempted overthrow were accompanied by blocks of services like Facebook and Twitter Periscope.
ISPs have banned VPNs and anonymity networks like Tor under pressure from the government, and in 2017, Wikipedia was blocked. During the 2018 Presidential elections, social media networks were censored again.
At the time of writing, we were able to access social networks and Wikipedia from within Turkey without problems. However, due to the delicate nature of access in Turkey and wide-reaching legislation on information access and censorship, conditions could change any day.
What You Should Look For in a VPN for Turkey
Internet surveillance and censorship issues in Turkey have implications for residents and visitors alike.
If you are a tourist, you might have trouble accessing your go-to sites while you're visiting. If you do business in Turkey or are a frequent traveler to the country, you need to be concerned about both lack of access and privacy threats.
Laws enacted in 2007 and expanded in 2014 give government agencies far-reaching powers of surveillance. If you're a Turkish resident, your online activity could be monitored and even used as grounds for legal action against you.
That means you need a secure VPN while you're in Turkey to mask your identity and true location, and to encrypt your traffic so that you can access websites freely.
What You Have to Know About Using a VPN in Turkey
Because VPN use is heavily restricted in Turkey, if you are planning a visit, we strongly recommend subscribing to a VPN service and installing the app before you enter the country.
Encryption strength and security features like a kill switch should be your primary concerns when choosing a VPN to use in Turkey. Also look for fast connections, a large network, and access to servers within Turkey so you can reach local content safely at high speed.
These Are the Best VPNs for Turkey & Here's Why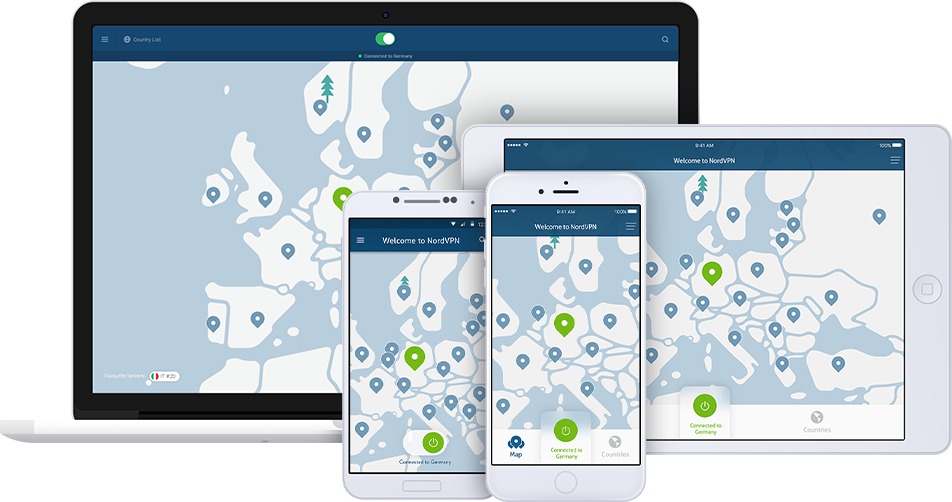 With its combination of industry-leading security measures, fast speeds, 24/7 customer support, and the largest server network of any premium VPN (including 13 servers in Turkey), NordVPN is our top-rated VPN for good reason.
NordVPN's cross-platform applications are easy to set up and will recommend a server as soon as you launch, a handy feature for beginners. But it also offers plenty of options for seasoned VPN users who want more control, including Double VPN and TorVPN connections.
If you want to bypass censorship in Turkey and surf anonymously, the security protocols NordVPN offers are hard to beat. It uses military-grade encryption, has a built-in kill switch, and follows a strict no-logging policy.
NordVPN offers a 30-day money back guarantee, so you can test out the service while you're in Turkey and ask for a refund in the unlikely case that it doesn't live up to your expectations. Both the service and customer support are available in Turkish.
NordVPN can unblock:
Netflix, HBO, Hulu, Showtime, BBC iPlayer, Amazon Prime Video, and Sling TV.
Supports torrenting:
Yes, P2P specialty servers available.
NordVPN works on these devices:
Windows, macOS, Android, iOS, Android TV, Linux, Chrome, and Firefox. It's also compatible with routers.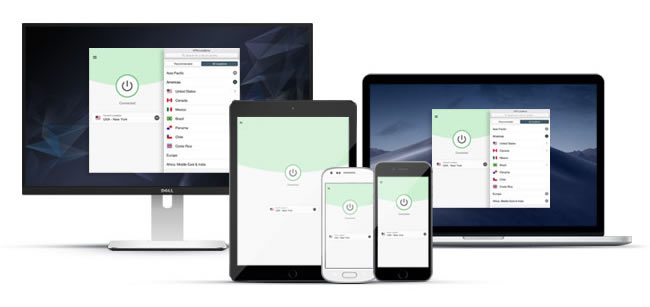 ExpressVPN is simply one of the best VPNs on the market today. Both expert and anonymous reviewers point to its user-friendly applications and lighting-fast connection speeds as reasons why they never use any other VPN.
While ExpressVPN was one of the VPN services targeted in Turkey in 2016, its developers have long since outsmarted Turkish ISP blocking of VPNs. We had no trouble accessing it from within Turkey during testing.
ExpressVPN boasts impressive security features, including military-grade encryption and a range of tunneling protocols, which are customizable if you're an advanced user. If you're not, the app will automatically select the fastest and most secure protocol for your needs.
ExpressVPN has clear privacy policies, and while it does collect usage data – standard practice to improve technology and service – it does not keep user activity logs, and its British Virgin Islands base means that it's outside the jurisdiction of the 5/9/14-Eyes alliance.
ExpressVPN offers a 7-day trial for mobile users and a 30-day guarantee, with a no-questions-asked refund policy. Its network includes one high-capacity, superfast server in Turkey. The provider's outstanding 24/7 customer service includes support in Turkish.
ExpressVPN can unblock:
Netflix, Hulu, HBO, Amazon Prime Video, Showtime, Sling TV, DAZN, and BBC iPlayer.
Supports torrenting:
Yes, all servers support P2P activity.
ExpressVPN works on these devices:
Windows, macOS, Android, iOS, Android TV, Linux, Chrome, and Firefox. It also offers an app for use with certain routers.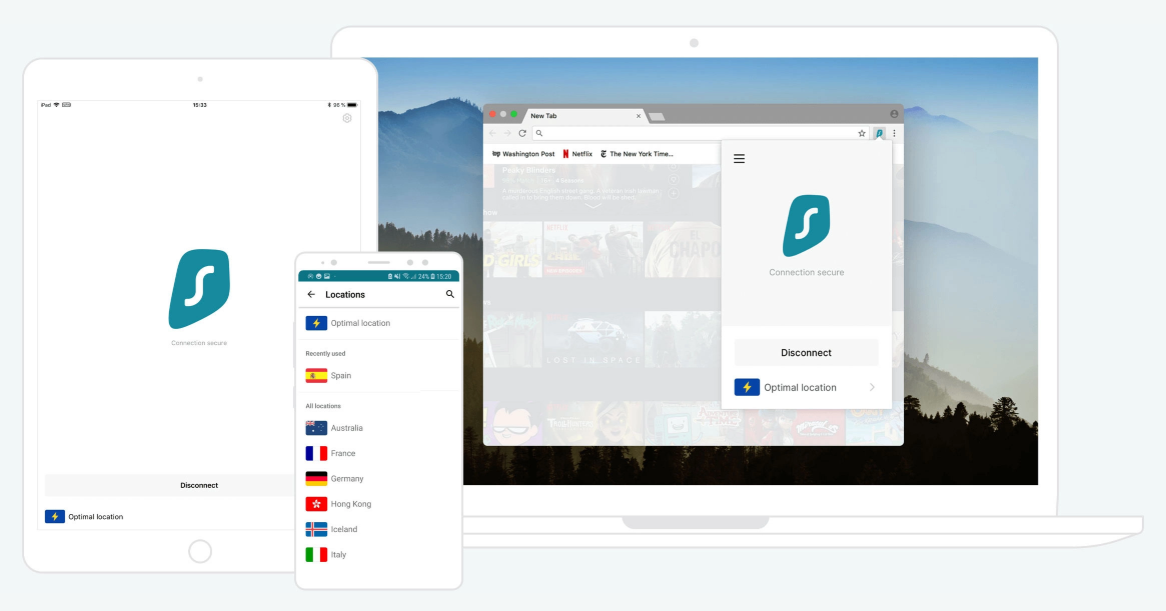 Surfshark operates high-speed servers in 61+ countries, including Turkey.
It uses advanced security measures to protect and anonymize your connection, including military-grade encryption and a strict no-logs policy.
This means that your browsing activity will always remain a secret. You'll also be able to access censored and geoblocked websites easily with Surfshark.
Surfshark is compatible with all major platforms. Its apps feature a built-in ad, tracker, and malware blocker to protect your device. With all of this in mind, there's no wonder users love Surfshark.
You can try it risk-free with its 30-day money-back guarantee and a 7-day free trial for Android users.
Surfshark can unblock:
Netflix, Hulu, CBS, ESPN, Amazon Prime Video, and others.
Supports torrenting:
Yes, all servers support P2P activity.
Surfshark works on these devices:
Windows, macOS, Android, iOS, FireTV, Linux, Chrome, and Firefox.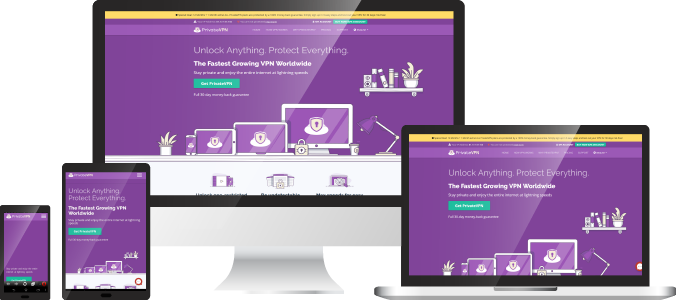 One of the features we really love about PrivateVPN is the remote help it offers to new users via TeamViewer. As simple as the apps are to install and use, you'll probably never need the feature, but knowing it's there is a great comfort if you're new to the VPN world.
PrivateVPN also offers military-grade, 2048-bit encryption with AES-256 and it doesn't keep user logs, so it's a great choice for secure, anonymous browsing in Turkey. You can connect 6 devices simultaneously with the one subscription, and the connection speeds are impressive. PrivateVPN will even help you access European media.
Private VPN's server network is significantly smaller than those of our top three VPNs for Turkey, but its one Turkish server performed beautifully during our testing. The provider offers a 7-day free trial and 30-day money-back guarantee.
We have been consistently impressed by this VPN's ever-improving service, but you don't have to take our word for it. Check out our extensive collection of reviews to see what users have to say about PrivateVPN.
PrivateVPN can unblock:
Netflix, Hulu, HBO, Hotstar, Amazon Prime Video, and BBC iPlayer.
Supports torrenting:
Yes, all servers support P2P activity; list of P2P-optimized servers available through the app.
PrivateVPN works on these devices:
Windows, macOS, Android, and iOS.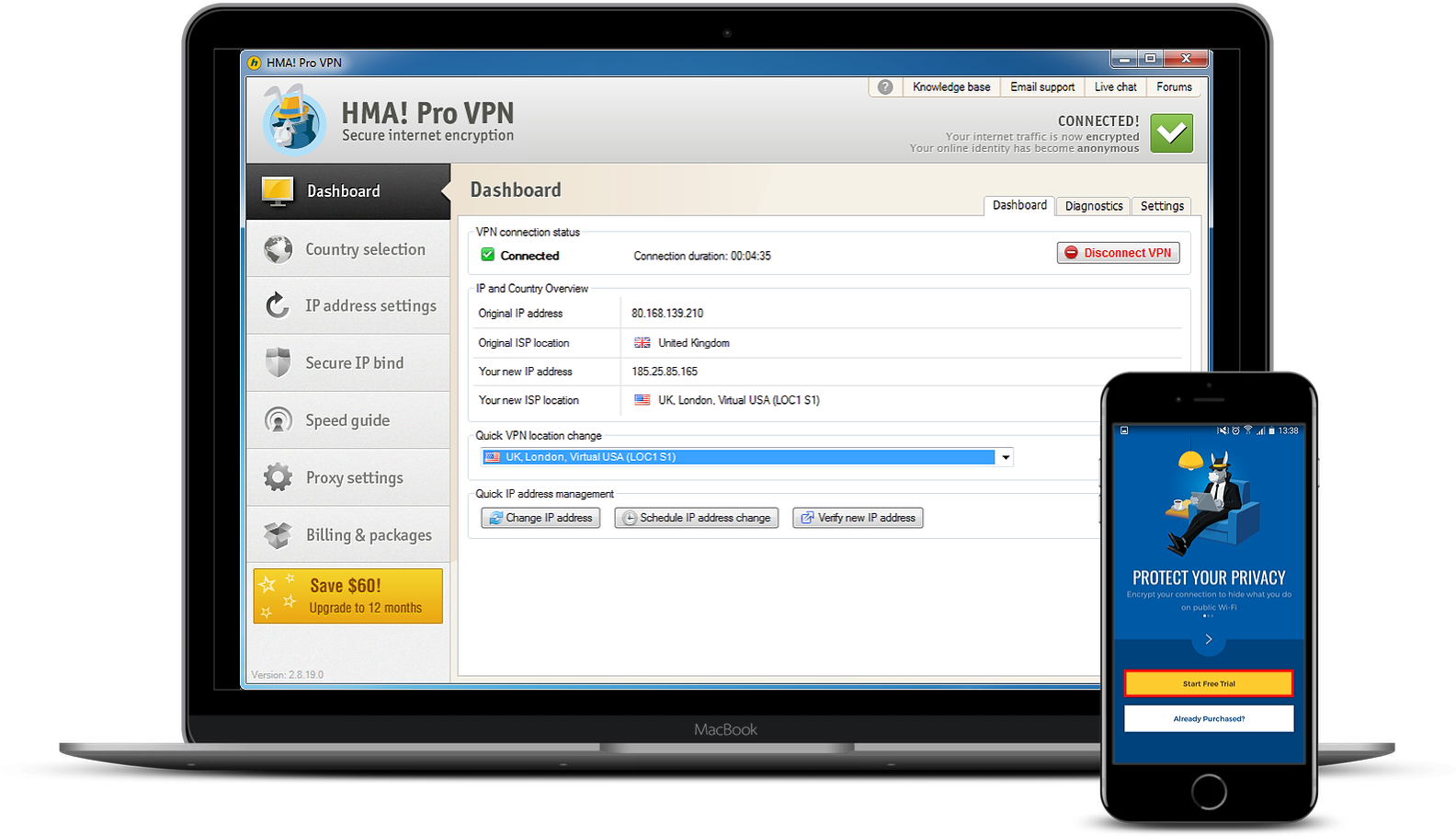 HMA uses military-grade encryption and a range of security protocols to keep your online activity in Turkey hidden, but what really sets it apart is the selection of preset connection modes built into the apps.
You can choose between Instant Mode, which will connect you to the fastest available server; Location Mode, which gives you the control to choose your server; and Freedom Mode, which connects you to the nearest server in a country with free speech.
We highly recommend HMA's Freedom Mode when you first go online in Turkey.
HMA does retain some connection logs. However, no information about your online activity is recorded and the data that is kept for diagnostic purposes could never be used to track your location.
No other VPN can match HMA for global reach, as its network spans over 190 countries. Its Middle Eastern network includes 9 servers in Turkey.
HMA offers a 7-day free trial of its service, along with a 30-day money-back guarantee on subscriptions.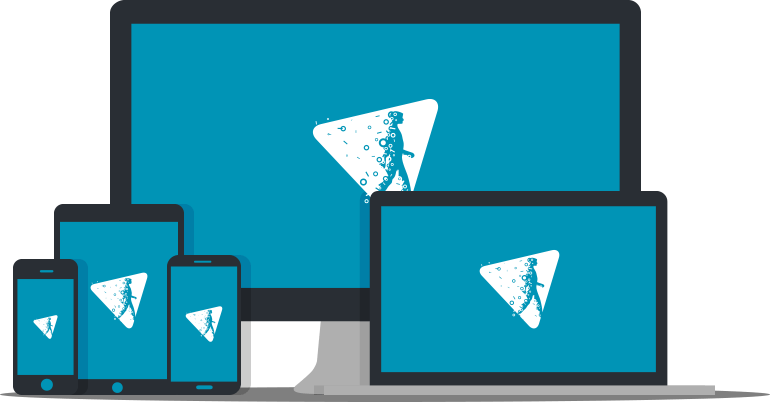 If you want to try out a VPN for free before you pay for a subscription, Hide.me is a nice choice because it offers a solid free version of its service. You'll have a 2GB monthly usage limit and some server access restrictions, but you'll get all the security of the paid version.
Hide.me's network includes a server in Turkey that will give you a fast, reliable local connection. It does not collect user logs, uses strong encryption, and offers a free proxy in addition to the VPN.
Hide.me works well in Turkey, and a recent post on the provider's website assures users that a "backup plan" is in place in case its network is interrupted by government-imposed VPN blocks.
Reviews from users are mixed regarding the finer points of Hide.me's service, but all our tests show it to be a safe, reliable VPN for use in Turkey and other high-censorship countries.
Conclusion
Limitations on freedom of expression and access to information in Turkey mean that you need the privacy protection of a VPN every time you go online.
Whether you're a resident or a visitor, a VPN is essential to ensure that you can access the sites and services you want to reach while staying anonymous and hidden from surveillance agencies.
At vpnMentor, we do our best to provide up-to-date information about how to access the internet safely and freely no matter where you are. If you're interested in how technology legislation in your region might affect you, see our guide to censorship around the world.
You May Also Like: