2018's Best VPNs for Linux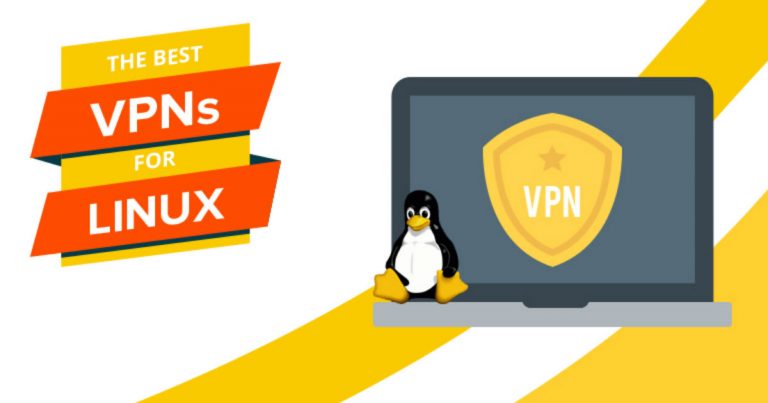 Let's be honest: Linux is the privacy-conscious techie's favorite OS for a reason. What would you rather have — intrusive data syncing and questionable collabs with the NSA, or an open-source platform designed by users, for users?
Probably the latter.
However, finding a Linux VPN that doesn't feel like a beta version compared to its Windows/Mac counterparts can be a challenge in itself. Whether it's performance, overall usability, or a crucial feature that takes a hit, some serious research is needed to find the best VPNs for a Linux machine.
This is why we've decided to help you out — after countless tests, we've rounded up the "needles in the haystack" that won't disappoint Linux users in the market for a reliable VPN provider.
Take a look at our top picks below:
Incredibly fast — get rid of ISP throttling or stream/torrent in style
Connect to any part of the globe with 90+ locations to choose from
Spotless privacy — zero logs kept
Custom OpenVPN client for Linux distributions
Attentive customer support — available 24/7
Get your money back within 30 days of subscribing
Here's a provider that lives up to the name — ExpressVPN will genuinely give you streams, torrents, and surfing with super fast speeds.
Speed is this VPN's forté, but this VPN offers much more than that. Over 1,500 servers, a proven zero-logs policy, and a host of advanced features make ExpressVPN an ideal all-around choice for basic and specific needs alike.
Now for the real question: how does it fare on Linux?
The custom client is simple to install and run, with OpenVPN supported; if you're using Ubuntu, you can also opt for an OpenVPN config via the Network Manager. PPTP setup is also possible, but we recommend you stay away from this dated protocol as a rule of thumb.
You'll have to make do without the awesome split tunneling feature, but most other valuable features remain present on Linux — Dynamic DNS, leak protection, and P2P support, among others.
Lastly, if you run into any issues, ExpressVPN has informative installation guides for any Linux distribution, in both text and video. What's more, you have attentive support available 24/7 on live chat to help you out personally.
Needless to say, ExpressVPN comes with a money-back guarantee (like every top-shelf VPN should). Go ahead and try it free for 30 days!
Panama-based — no data retention laws to worry about
Choose from upwards of 3,500 servers
Straightforward Linux configuration, but no native client
Outstanding live chat support
Try before you buy with the 30-day money-back guarantee
Perfect for the long-term user, NordVPN is a provider that grows it service on a regular basis.
What do we mean by that?
Server quality can either make or break a VPN, and Nord is dedicated to constantly improving in this aspect.
While there is no dedicated Linux client, the OpenVPN configuration performs with zero hiccups, even if it takes slightly longer to set it up. There are no leaks to speak of, and security is airtight across the board with this VPN. We'd love to see a native GUI for Linux distros in the near future, but what users currently get is still miles ahead of many alternatives.
Thanks to a strict zero-logging policy and a favorable headquarters location (Panama), NordVPN is a no-brainer if you're looking for a provider that will make your time on the Internet safe and private. The knowledgeable 24/7 support and detailed walkthroughs are the icing on the cake, along with the 30-day money-back guarantee.
Linux client comes with full set of features
Kill switch, leak protection, and various advanced settings included
Excellent forums
Requires proficiency in VPN matters for setup and general use
No hand-holding
30-day money-back guarantee and free trial available
Much like Linux requires a bit of expertise and a more hands-on approach compared to Microsoft/Apple, AirVPN expects its users to have a good idea of how things work.
It's all worth it, however — assuming you know what you're doing, AirVPN can quickly become your favorite VPN for Linux distros. For starters, Eddie (yes, the client has its own name) is exactly the same across all platforms, meaning you get the same features and settings whether you're running Windows, Mac, or a Linux-based OS.
Then, there's the actual performance. AirVPN has some of the strongest encryption around, in addition to a serious anti-logging stance and an armada of advanced features (kill switch, DNS leak protection, VPN through Tor/SSL/SSH tunnels).
In short, this VPN offers a whole lot, with a great server network and impressive speeds to boot. That said, you'll only appreciate how good AirVPN is if you can actually make your way around the client. You can visit the AirVPN forums (which, admittedly, are an amazing information hub) — but don't expect any further guidance.
Fortunately, you can see if you're comfortable enough with AirVPN before committing to a subscription, thanks to the money-back guarantee and a free trial.
Thousands of servers in 44 different locations
Ridiculously cheap
Solid privacy
Kill switch and DNS leak protection come standard on native Linux client
One-week money-back guarantee
Private Internet Access is the sweetheart of many a VPN user for a variety of reasons — and the solid Linux client is one of them.
Easy to install and eager to live up to its name, PIA offers a surprisingly good service for the pocket change it costs. After spending no more than 5 minutes setting everything up, you get incredibly cheap VPN protection with a kill switch, DNS leak protection, and a jaw-dropping 3,000 servers in 44 locations.
Despite being headquartered in the US, PIA has proven its commitment to maintaining users' privacy and keeping zero sensitive logs, which in turn has earned it a loyal (and massive) user base.
There is but one caveat — performance tends to flip-flop from server to server. This can be expected when you have thousands of them at your disposal, but with some research and testing you can land on the perfect option for streaming, unblocking, or torrenting. And yes, there are P2P servers.
PIA's very active forums somewhat make up for the missing live chat, but don't expect premium levels of customer support. If you can live without that, definitely try PIA on your Linux distro — it's feature-packed, it's light on the pocket, and it comes with a 7-day money-back guarantee, too!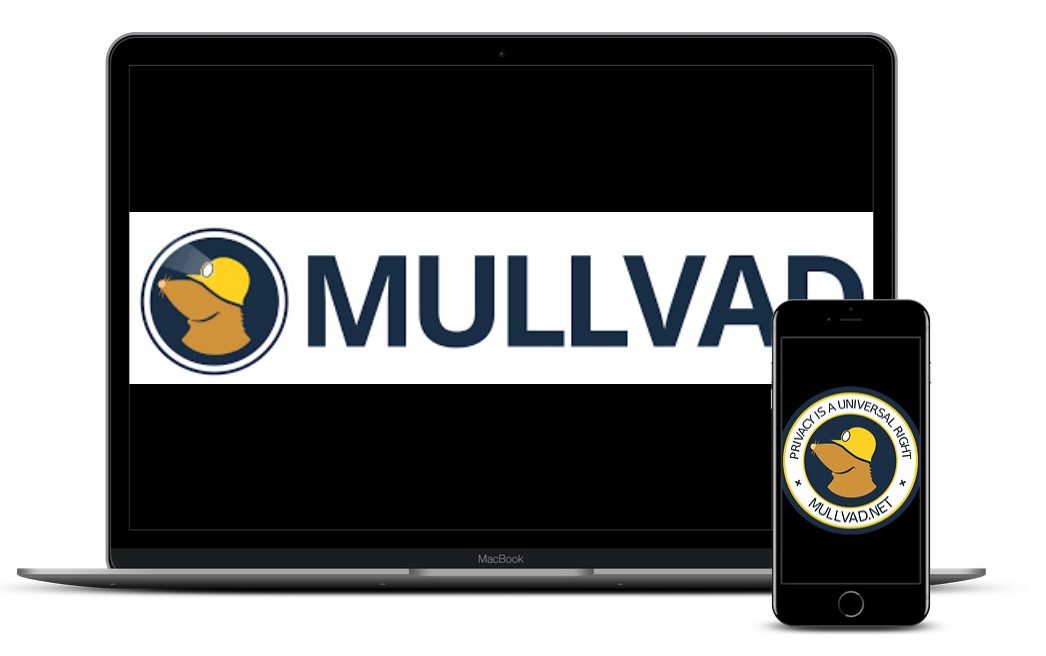 Proprietary Linux client
One of the few VPNs to get IPv6 right
Decent server variety
No money-back guarantee
Free trial is too short
"Mullvad" means "mole" in Swedish — and when it comes to VPNs, this one is undoubtedly dedicated to keeping your real online identity under the surface.
On Linux, you get a fully-equipped native client with its own GUI. Leak protection and a kill switch come standard, and — here's the best part — IPv6 DNS routing is properly implemented. This is often an issue that comes back to haunt even the best providers, but Mullvad has figured it out.
As for servers, this provider used to have some glaring omissions, but it has recently stepped up to the plate, expanding to over 180 servers in 29 countries (including the UK, Hong Kong, and Israel, all of which were formerly unavailable).
With solid encryption, zero stored logs, and a freshly updated server network, Mullvad performs exceptionally well; the native client along with the concise guides will also make things that much easier for Linux users. However, there is no money-back guarantee, leaving you with just a 3-hour trial to make up your mind.
Your Linux VPN Doesn't Have to Be an Afterthought
There you have it — our top five VPNs that don't cut corners on Linux. Whether it's basic protection or a more intensive task you're after, you are guaranteed to find the best tool for the job in our list. Happy hunting!
Did you find this article useful? Make sure to share it with your Linux buddies — we appreciate it!
Looking to take VPN protection to mobile? Check out the best (and worst) VPNs for Android and iOS devices.