2017's Best VPNs for North Korea – The Fastest and Cheapest VPNs!
North Korea is notoriously known for being a very secluded and very strange place. Holding a population of more than 25 million people inside its borders, it is impressive how the government holds its people in place. Strict laws and regulations, even absurd ones like the "Three Generations of Punishment" rule, the law for allowed haircuts or even the forbidding of products from technology companies like Apple, Sony, and Microsoft, are being implemented in the whole country making the life of its people ridiculously simple.
Why the need for a VPN?
Most of the population is banned from accessing the internet. Information is strictly controlled by the government, and transgressions call for severe punishments. Propaganda is one of the pillars of Kim Jong Un's strong hold of his people, and one of the most efficient ways to do that is through the close monitoring of what his people are able to digest as information.
Access to extensive information is a threat to the regime and thus the censorship. In fact, only university professors and high-ranked government officials are allowed access to the internet without any restrictions and supervision. The country has only one internet service provider, Star Joint Venture Co. However, access is only available for the government and offices of foreign organizations for a very steep price of around three times the average monthly salary.
In 2013, Koryolink, a national cellular operator, paved way for mobile internet services which allowed visiting tourists to have access to the web while in the country. While this was a great breakthrough, the mobile internet access comes with a very hefty price of around 10 euros for 50mB of data. On top of that, in April 2016, a policy change proceeded to block popular sites like Facebook, Twitter, and YouTube.
On a report by GitHub through a slip up of the server security, a glimpse of the North Korea's DNS and domains revealed only 28 websites in total are accessible from within the country. Some of them include a flight ticketing website (airkoryo.com.kp), a government site about the country (naenara.com.kp), and Korean tourism (nta.gov.kp) among others that are roughly just about the country and the government.
All of this constant restricted access to the internet begs the question of how those that insist on using the internet visit blocked websites. One of the most popular ways of bypassing restriction is through the use of Virtual Private Networks or VPNs which serves as somewhat a middleman as well as an encryption that allows users to access the internet securely and anonymously.
Since internet access is restricted, not a lot of VPNs work in North Korea, but the few that do are well-known. These VPNs offer a wide range of service and it's up to the user on what's best to address certain needs – may it be a casual exploration of outside websites, watch Netflix or other private matters.
Here is a list of the top VPN providers for North Korea: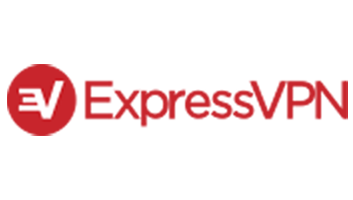 ExpressVPN is definitely the best VPN in North Korea. It is the fastest and most reliable VPN available. Accompanying its blazingly fast and very reliable services is its very affordable price. While it does not have servers in North Korea (it's kind of hard to), they do have servers in South Korea, which are as close as you're going to get. Furthermore, ExpressVPN is the cheapest. On top of everything is the 24/7 live chat option for customer support that ExpressVPN has to offer. It tops all reviews and ratings, and in addition to all that is mentioned above, ExpressVPN is excluded from the Data Retention Law that plagues VPN companies situated in the US and UK. Lastly, ExpressVPN is among the VPNs that can bypass Netflix's VPN block to keep users up-to-date with their favorite shows.

By far, this is the most widespread VPN service in the market. HideMyAss actually does have a server in North Korea among its hundreds all over the world. Although it costs a little more, it makes up for its excellent software client, impressive customer support, and unlimited bandwidth. However, there is no real anonymity with HideMyAss as it keeps logs as well as comes with a Disclosed User Information to the FBI. There's also no guarantee it can unblock Netflix, but it's fine for other non-geo-restricted websites.
Other VPNs that work in North Korea are CyberGhost, Trust.Zone, and VyprVPN.
Still looking for the best VPN? Check out our top five: