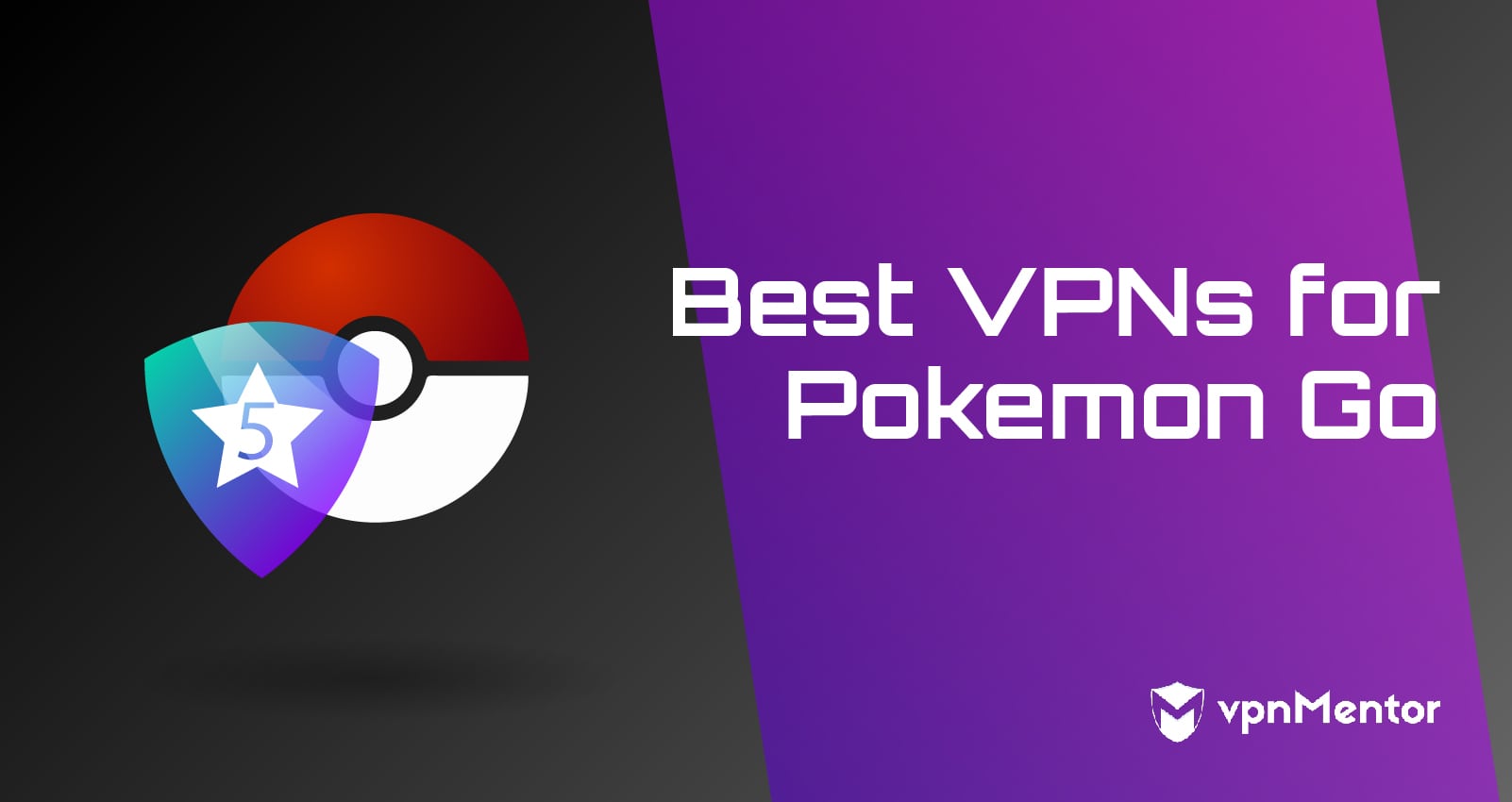 3 Best VPNs for Pokémon Go | Play Pokémon Anywhere in 2023
On July 6th 2016, Pokémon Go was released for the first time - and mayhem ensured. In cities around the world, traffic came to a stop, historical and religious landmarks were mobbed by players, and power bank sales went through the roof.
In response, many governments and businesses restricted access to the game, or banned it completely. Most of these bans remain in place. Meanwhile, the Pokémon Go app has made online fraud incredibly easy.
The last thing you need while you're in a high stakes battle is to suddenly lose access to the game. Or discover your credit card has been hacked.
Quick Guide:
How to Access Pokémon Go with a VPN
Choose a VPN with user-friendly iOS and Android apps. We recommend ExpressVPN, the highest rated VPN in the world.
Install the VPN and connect to a server close to your country, to get the best connection speeds.
Log on to Pokémon Go and get ready to hunt!
Why You Need a VPN for Pokémon Go
Pokémon Go's popularity has made it a huge headache for governments and businesses around the world. They've responded by restricting access to the game, or banning it altogether. This is achieved using a technology called 'geoblocking'.
To bypass the geoblocks and gain access to Pokémon Go, you need a VPN and GPS Spoofing app. Combined, these two tools will change your location and trick Pokémon Go into thinking you're somewhere it's available.
We'll explain more about this in the next section. Before that, however, we need to address some other security issues in Pokémon Go.
Pokémon Go and Data Protection
Pokémon Go is based on users sharing their location, personal information and Google account details. All of this is done on unsecured networks and public wi-fi.
For hackers and cybercriminals, Pokémon Go is a gold mine. All the information and data you're sharing while playing can be used against you for fraud, identity theft, phishing, and many more attacks. Hackers can steal from you and sell your private information on the black market, to the highest bidder.
A VPN will stop all of this from happening. By installing one on your device and running it in the background while you play, you'll be completely hidden from hackers. Even while using even the most unsecured networks.
A VPN uses military-grade encryption and other state-of-the-art tools to create a protective tunnel around your data, hiding it from outside tracking. With a VPN, nobody else on the network will even know you're there. As a result, they won't be able to hack you or steal your data.
Not all VPNs are powerful enough to protect you without slowing down your internet. This is important to know, because you don't want any annoying lag during an important battle. To help you out, we selected the 5 best VPNs for Pokémon Go.
They're listed below.
How to Access Pokémon Go with a VPN and GPS Spoofing App
Using the same encryption we mentioned above and libraries of private, speed-optimized servers located around the world, a VPN hides your real location and moves it to another country.
For example, if you're in Iran, Turkey, Egypt, Saudi Arabia, the island of Bali, Indonesia or China, you'll lose access to Pokémon Go. By using a VPN, you can move the location of your device to a new country where it's still available - like the USA, UK, or most of Europe.
We've written a complete beginners' guide to VPNs that explains how all this works in more detail.
However, because Pokémon Go uses GPS tracking to find Pokémon in your immediate area, you also need to move your GPS location to match your new server. This is called GPS Spoofing.
There are plenty of free GPS Spoofing apps available on iOS and Android. We recommend two in the steps below.
Choose a VPN with easy-to-use iOS and Android apps. ExpressVPN is our top pick and the highest rated VPN out there.
Download & install the VPN onto your phone or tablet.
Connect to a secure server close by to ensure fast connection speeds.
If Pokémon Go is banned in your country, you need to change your GPS location with a GPS spoofing app. We recommend Fake GPS Location for Android and Location Spoofer from Cydia for iOS. Follow the instructions from the app to spoof your GPS location.
Log on to Pokémon Go and get ready to hunt!
That's Not All a VPN Can Do
So far, we've outlined the benefits of using a VPN to access Pokémon Go. But the security and anti-geoblocking benefits of a VPN go far beyond the Pokéworld.
If you live in a country where Pokémon Go is banned or restricted, you probably live with censorship and other government restrictions. By connecting to a VPN server outside your country, you gain access to unrestricted internet free of censorship.
The same technology that bypasses Pokémon Go geoblocks can also be used to access streaming sites like Netflix and Hulu. With a VPN, we can enjoy 'internet without borders'.
A good VPN will also speed up your internet, even as it uses some of your bandwidth. By hiding your online activity from your internet service provider, a VPN allows you to avoid bandwidth throttling - the deliberate slowing down of your internet connection.
The list of benefits and advantages to using a VPN can actually seem endless. Take the time to learn more about them and you'll never look at internet privacy the same way again.
For now, here are our picks for the very best VPNs that will give you access to Pokémon Go from anywhere in the world.
The 3 Best VPNs for Pokémon Go
To stay safe and connected from anywhere, while playing Pokémon Go, you a need VPN. We'll show you just how easy it is to set one up, so you can go out into the Pokéworld with peace of mind.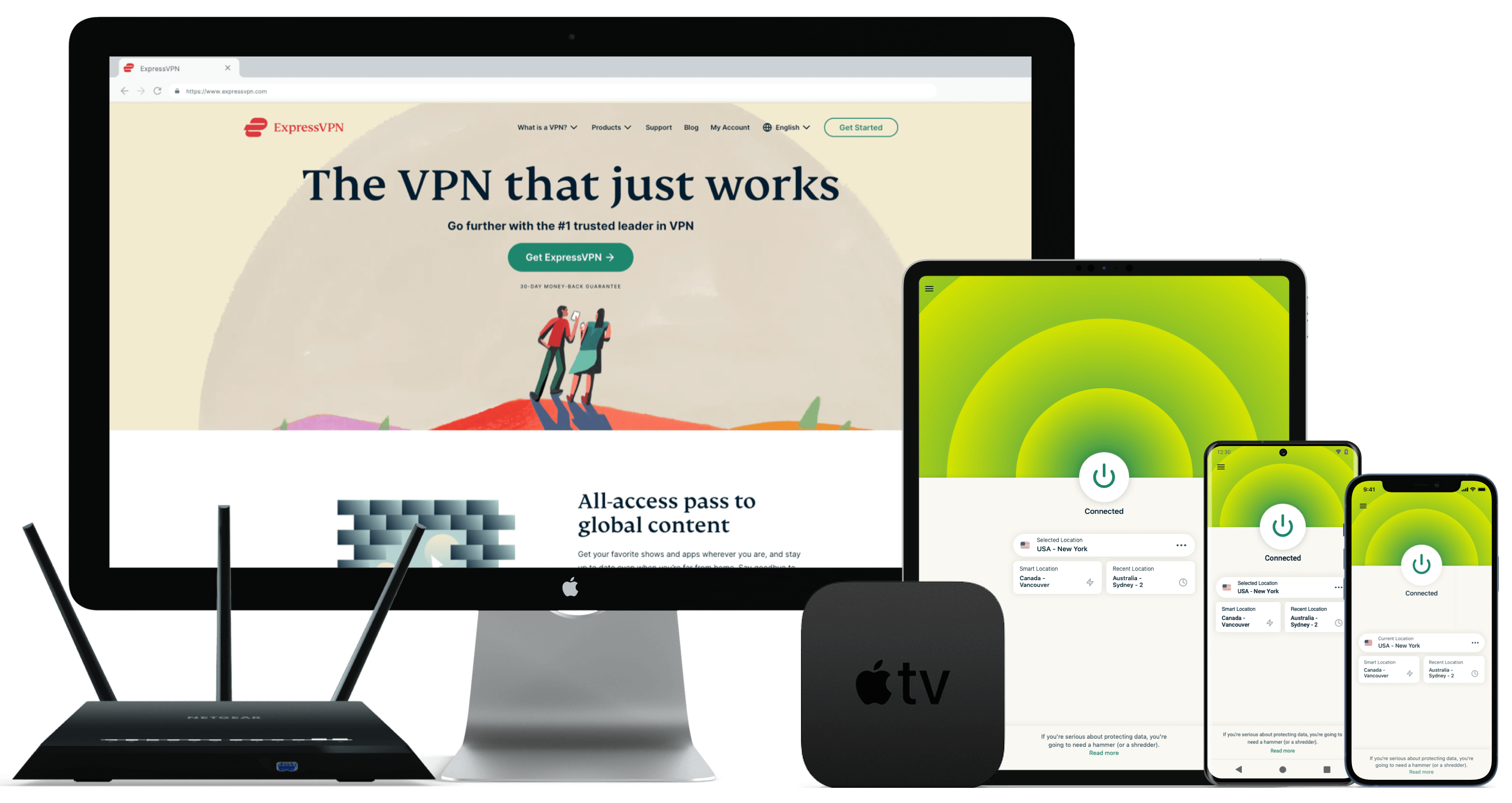 Editor's Choice
Editor's Choice

Tested February 2023
Try Risk-Free for 30 Days
Available on:
Chrome
Router
Smart TV
More
www.ExpressVPN.com
With the fastest VPN speeds on offer, using ExpressVPN to access Pokémon Go means you never have to worry about your connection slowing down at the wrong time.
ExpressVPN isn't just highly rated for its incredible speeds, however. This provider offers easy-to-use apps that can connect to a huge library of servers in over 160 locations around the world.
ExpressVPN provides users with rock-solid security on public wi-fi, LTE/4G, 3G, and all mobile data carriers. Wherever you're hunting for Pokémon, this VPN will keep you safe.
To help you decide, ExpressVPN offers an exclusive 7-day trial to iOS and Android users, along with a 30-day money-back guarantee. Try it out, risk-free, and you won't be disappointed.
ExpressVPN can unblock:
Netflix, Hulu, HBO, Amazon Prime Video, Showtime, Sling TV, DAZN, and BBC iPlayer.
Supports torrenting:
Yes, all servers support P2P activity.
ExpressVPN works on these devices:
Windows, macOS, Android, iOS, Android TV, Linux, Chrome, and Firefox. It also offers an app for use with certain routers.
CyberGhost is one of the most reliable and user-friendly VPNs, with an interface built for simplicity. Aware that VPNs can be confusing to new users, this provider offers a more stripped back experience.
This doesn't mean CyberGhost has sacrificed speed or security. You get military-grade security and privacy tools on over 9,753 servers across the globe. Combined with unlimited bandwidth and traffic on up to 7 devices, you're guaranteed exceptional speed and safety anywhere you play.
CyberGhost offers the most generous trial periods, with a 45-day money-back guarantee on all devices, a 1-day on Android, and 7-day trial on iOS. Install it today and you'll see why real users give it so many great reviews.
CyberGhost can unblock:
Dedicated streaming profile with servers optimized for: Netflix, BBC iPlayer, Sky Go, Hulu, Comedy Central, Eurosport, ESPN, and others.
Supports torrenting:
Yes; dedicated profile shows countries and number of users.
CyberGhost works on these devices:
Windows, macOS, Android, iOS, Amazon Fire Stick, Android TV, Linux, and Chrome.
PrivateVPN has been voted the best beginner VPN available. This provider offers new users 1-click-setup alongside the most attentive customer support available.
After being guided through installation by a live agent if you need it, you'll be ready to go in minutes.
Simply connect to a high-speed server in 1 of over 63 countries and you can enjoy lightning-fast internet. In the background, PrivateVPN uses a suite of state-of-the-art privacy and security tools to keep you safe while you're hunting down Pokémon.
Our readers love PrivateVPN. You can see why with a risk-free 30-day money-back guarantee.
PrivateVPN can unblock:
Netflix, Hulu, HBO, Hotstar, Amazon Prime Video, and BBC iPlayer.
Supports torrenting:
Yes, all servers support P2P activity; list of P2P-optimized servers available through the app.
PrivateVPN works on these devices:
Windows, macOS, Android, and iOS.
Summary
Pokémon Go just keeps getting bigger and better. There are now over 140 million people playing the game every month.
You don't want to miss out on all the excitement, rewards, and prestige of becoming a top trainer because you can't access the game. Even worse, you don't want to make yourself an easy target for criminals.
Install a VPN on your favorite Pokémon Go device, and you'll never miss another battle. You'll also enjoy a safer, faster, and more private internet experience overall. Take a risk-free test run on ExpressVPN and see the difference it makes today.
Further Reading
Pokémon Go isn't the only game that needs a VPN. If you play any online games, you need one. We've selected the 5 fastest VPNs for gaming on every console.
Interested to learn more about the many benefits of VPNs? We answer all your questions in our complete beginner's guide.
If you're still undecided which VPN is best for you, check out the best deals and coupon offers.
Privacy Alert!
Your data is exposed to the websites you visit!
The information above can be used to track you, target you for ads, and monitor what you do online.
VPNs can help you hide this information from websites so that you are protected at all times. We recommend ExpressVPN — the #1 VPN out of over 350 providers we've tested. It has military-grade encryption and privacy features that will ensure your digital security, plus — it's currently offering 49% off.