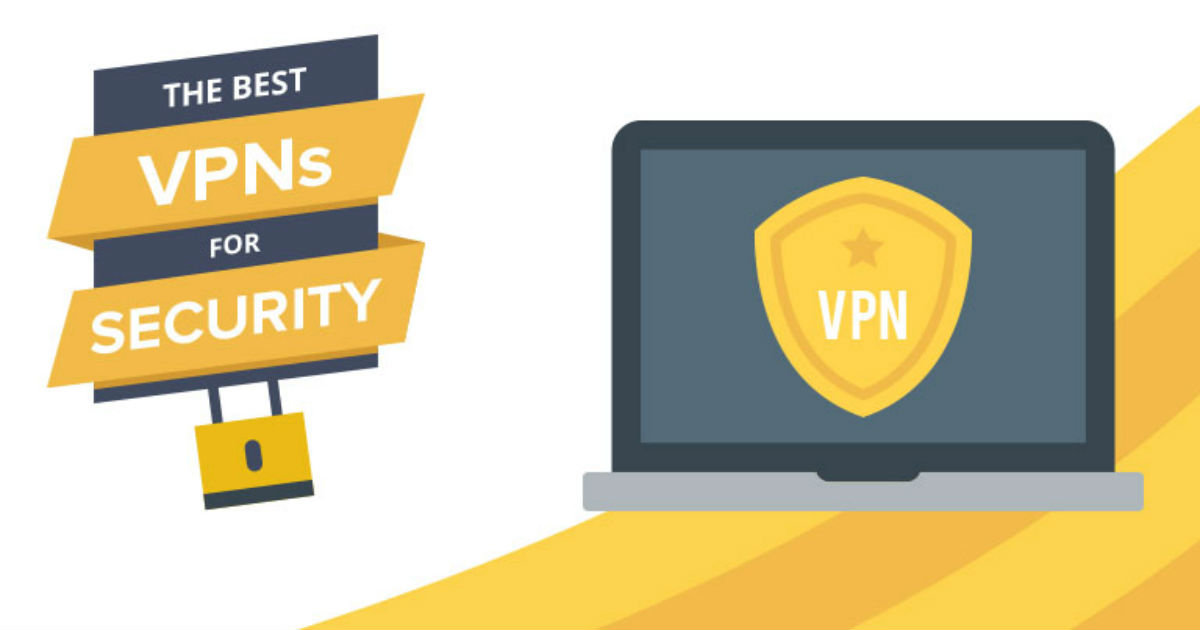 Best VPN for Security (Keep Sensitive Data Safe in 2023)
If you are aware of the security threats to your data as it travels through the internet, you should use a VPN. When you connect to the internet directly, your data travels over an unsecured network which is easily hackable.
Hackers aren't the only safety threat to your data. Your ISP can monitor all the data that you send or receive over the internet. If you don't exercise caution, your information can be stolen. This information can include your personal details, medical history, bank and credit card information, and your photos and videos.
Why you need a VPN for online security
You don't want your ISP to snoop on you:

Whether it's an online chat or an email or important documents that you're sending online – your ISP can see it all. ISPs can (and do) monitor your activities and check the sites you've been visiting. You might use incognito mode for browsing to avoid saving web history but you cannot be invisible from your ISP. While there might not be someone constantly monitoring each click you make, your history does get stored in their system and is a revenue source. Marketing companies are willing to pay for your browsing history so that they can send targeted ads your way.Your details stored with the ISP can also be accessed by the police department if they have a warrant against you. The best way to hide your data from your ISP is by using a VPN.

You don't want hackers to gather your data:

Hackers can easily access your information, especially if you're using public WiFi. If you want to stay safe from hacking attempts, it's best to use a VPN that can encrypt your data. While some public Wi-Fi spots are safe, many aren't. Public Wi-Fi's can be set up by hackers to gain access to your usernames and passwords. When you use a VPN on public Wi-Fi, your data is shielded and is safe from hackers.

You've heard about Snowden:

Edward Snowden, a former employee of CIA who disclosed many surveillance programs, revealed that the government spies on everyone and records their online activities. If you take security seriously and don't want the federal agencies checking your activity, you need to take practical precautions to safeguard your data. One of the simplest methods to do this is by using a VPN to hide your details. With a VPN, you can securely send and receive messages without anyone snooping on you. If you're worried about governments tracking your whereabouts, then these no-log VPNs are what you're looking for. If you're looking for a full, secure VPN, then continue reading below.
Why you should use a VPN
A VPN creates a safe tunnel for your data to pass through. There are several types of encryption that VPNs use. The strongest encryption can be done with a 256-bit key. With this key, it will take 1.1 x 10 attempts to brute force attack the data packet.
Since this is practically impossible, your data is safe. There are several protocols that are used with VPNs, such as PPTP, L2TP, and SSTP. The most secure of them all is OpenVPN. If you are using a VPN with OpenVPN protocol on a 256-bit encryption, your connection is pretty safe.
Make sure you protect your important data. Even if you think you don't have anything to hide from the government, it's always a good idea to stay safe. With a decent VPN, your data remains safely encrypted and hidden.
Here is our most recommended VPN: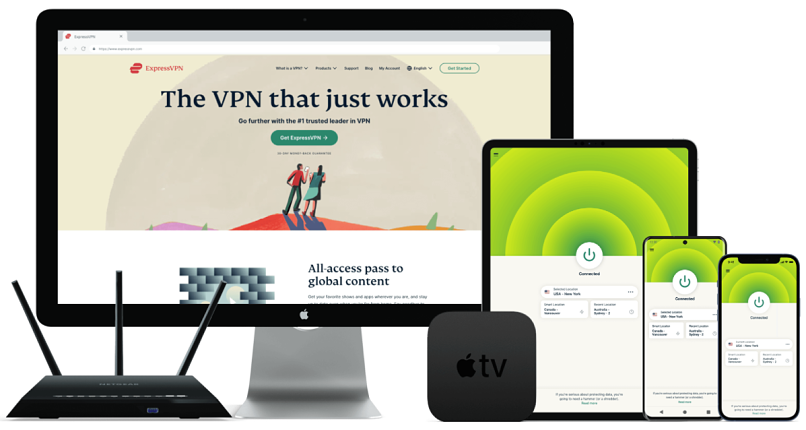 Editor's Choice
Editor's Choice

Tested February 2023
Try Risk-Free for 30 Days
Available on:
Chrome
Router
Smart TV
More
www.ExpressVPN.com
Offers AES-256 bit encryption
Allows connection using OpenVPN
Promises 99.9% uptime
Has servers in over 94 countries
24/7 customer service
Visit their site or see their reviews.
To stay safe, make sure you use a trusted VPN and follow the best practice for online safety.
If you're looking for a secure VPN for your business, click here.
If you're looking for a safe VPN while traveling, then these VPNs are perfect.
To summarize, the best VPN for security in 2023 is...
1
Privacy Alert!
Your data is exposed to the websites you visit!
The information above can be used to track you, target you for ads, and monitor what you do online.
VPNs can help you hide this information from websites so that you are protected at all times. We recommend ExpressVPN — the #1 VPN out of over 350 providers we've tested. It has military-grade encryption and privacy features that will ensure your digital security, plus — it's currently offering 49% off.