5 Best VPNs for Ukraine – Safe, Fast & Reliable in 2021
Updated on 16th February 2021
Online freedom in Ukraine has been on a steady decline with widespread government censorship becoming increasingly common. While many social media platforms, such as Facebook and YouTube are easily accessible, others are not.
With a VPN your internet activity remains private, unrestricted, and unmonitored. VPNs mask your true IP address, enabling you to bypass geo-blocks so you watch your favorite Ukrainian channels, including Inter, ICTV, TET, XSPORT, and STB, from anywhere in the world.
After testing over 86 VPNs, nothing outmatched NordVPN in terms of safety, speed, and privacy for Ukraine.
Short on Time? Here's a Quick List of the Best VPNs for Ukraine
The Best VPNs for Ukraine — Full Analysis (Updated March 2021)
While the Internet is generally accessible within Ukraine, censorship of content is very real. Most censorship is in relation to any content that is deemed politically sensitive, relating to ongoing conflicts in the area. Content that is said to "encourage bad habits", like smoking, alcoholism, drug addiction, and pornography has also been banned. Even some local (particularly Russian) social media platforms have been banned, most notably Vkontakte and Odnoklassniki.
The best VPNs allow you to secure your connection, protecting you from hackers, viruses, and yes, government surveillance. With a VPN, you can "spoof" your location by connecting to a server in the country of your choice, allowing you to access "banned" websites and geo-blocked streaming providers from anywhere in the world.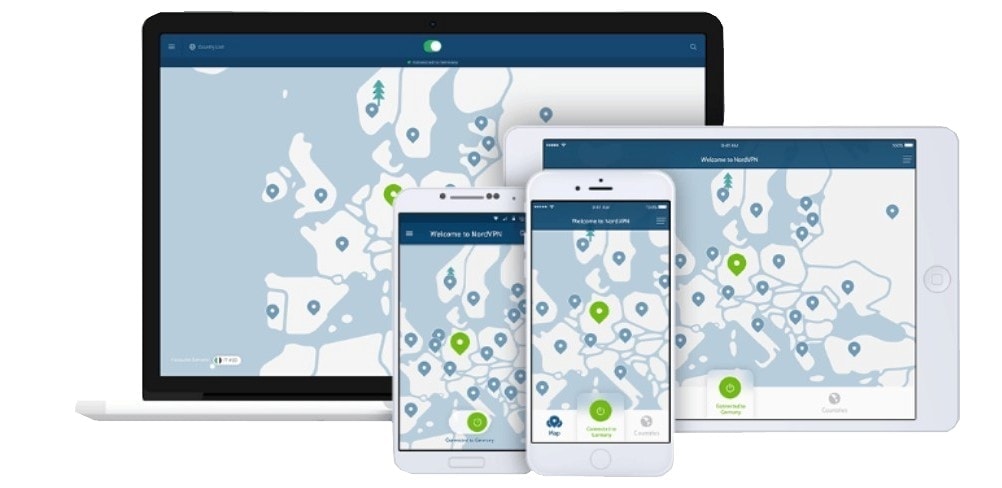 5,480 servers in more than 60 countries, including 22 throughout Ukraine
30-day money-back guarantee
6 simultaneous device connections
Lightning-fast servers
Works with: Netflix US, Amazon Prime Video, Hulu, HBO GO, Disney+, and more
Compatible with:
Although it's famous for its vast server network (currently at over 5,400 servers in 62 countries), as well as unmatched performance for its price, NordVPN is also great for combating censorship.
With 22 servers located in Ukraine, I could easily access local channels and services, including Inter, ICTV, TET, STB, XSPORT, banking accounts, and much more.
Aside from high-speed and versatility, NordVPN also features state-of-the-art encryption and DNS leak protection to keep your browsing activity private. To further reinforce its security, IPv6 leak protection is in place to prevent your browser from accidentally leaking your location to the websites you visit.
NordVPN uses obfuscated servers that are designed to mask your Internet traffic, making it appear as if you aren't using a VPN at all. These servers are specially designed for browsing the internet in heavily-censored countries, so they are a great way to protect your privacy in Ukraine.
I love that NordVPN is compatible with Obfsproxy, an anti-censorship solution developed by Tor. I could easily combine NordVPN with Tor using its Onion over VPN feature, for an extremely safe and heavily encrypted web-browsing experience.
Our readers love the 30-day money-back guarantee. I had to give their policy a shot for myself to make sure you can really get your money back. After signing up and completing my tests, I requested a refund via live chat support. With literally zero questions asked, they processed my refund straight away — the money was back in my bank account within 5 days.
Bypass Tough Geoblocks with NordVPN!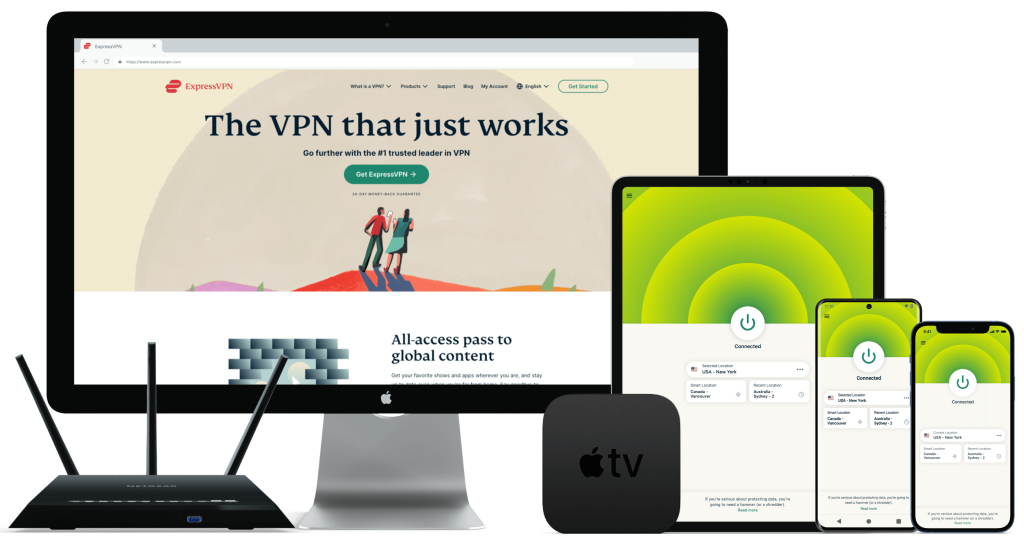 3,000 servers, including servers in Ukraine
30-day money-back guarantee
5 simultaneous device connections
Camouflage Mode
Works with: Netflix, Amazon Prime Video, BBC iPlayer, Hulu, Vudu, HBO GO, Disney+, and more
Compatible with:
ExpressVPN is equipped with AES-256 encryption — the same encryption standard that was adopted by the U.S. Government and used by security experts worldwide to protect classified information.
ExpressVPN uses stealth servers that were originally designed for bypassing the Great Firewall of China. If you travel in countries with heavy censorship these servers will definitely come in handy.
I really like the automatic killswitch that protects all of your sensitive information, including your true IP address, if you get disconnected. ExpressVPN also follows a strict, zero-logs policy, meaning no data or history is stored — it's like you were never there in the first place.
ExpressVPN is compatible with all macOS, Windows, Linux, iOS, and Android devices and allows you to use one subscription on up to five devices. Whether I was surfing the web on my phone or my laptop, I was completely protected at all times.
Although ExpressVPN only offers 1 server in Ukraine, I could easily get a secure Ukrainian IP address and had no problems accessing local sports, services, and streaming providers. I could also access popular international streaming providers, such as Netflix US, Hulu, HBO, Showtime, Amazon Prime Video, Sling TV, and more.
ExpressVPN comes with a reliable 30-day money-back guarantee. After running my tests, I was easily able to request my money back via its live chat support.
Bypass Tough Geoblocks with ExpressVPN!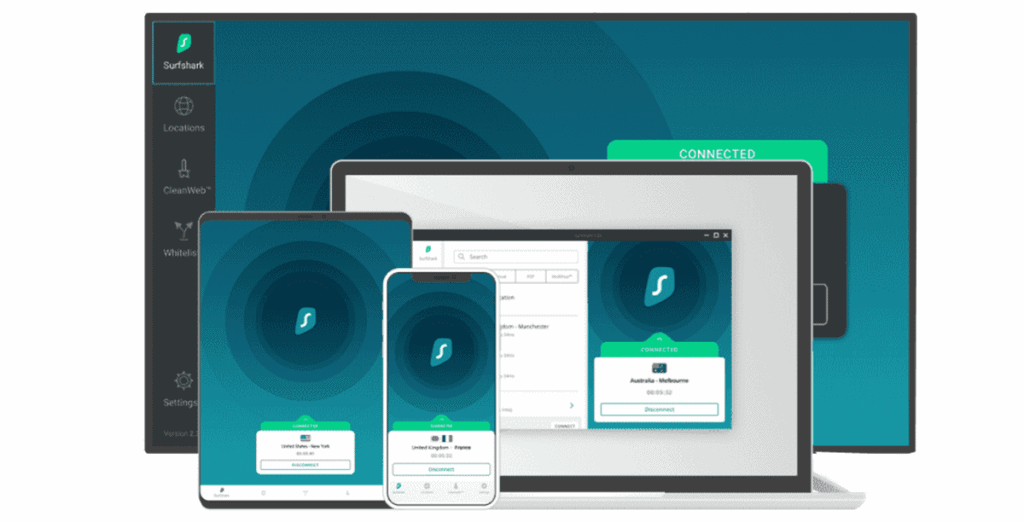 3,200 servers in 65+ countries, including servers in Ukraine
30-day money-back guarantee
Unlimited device connections
Camouflage Mode
Works with: Netflix, Amazon Prime Video, BBC iPlayer, Hulu, Vudu, HBO GO, Disney+, and more
Compatible with:

Apps available in Ukrainian
Surfshark is the most affordable and easy-to-use VPNs on my list. In fact, it's one of the most affordable VPNs on the market today. Moreover, It's the only VPN on my list that offers apps in Ukrainian.
Surfshark takes user security and privacy seriously featuring AES 256-bit encryption, an automatic killswitch, and a strict no-logs policy.
Surfshark comes equipped with a NoBorders Mode that was specially designed for use in regions with strict internet controls making it a suitable option to remain undetected and anonymous while surfing the web in Ukraine.
Surfshark is powerful enough to unblock major streaming providers such as Netflix, BBC iPlayer, Hulu, HBO GO, Disney, and more. It also has a server located in Ukraine so I could easily unblock and stream XSPORT without any buffering or lagging.
Surfshark offers unlimited device connections. With a click of the mouse, I could turn on its CleanWeb feature to block malware, phishing attempts, ads, and tracking for uninterrupted streaming on all of my devices.
This VPN offers 24/7 customer support — I reached out to them multiple times and they were always quick to respond. Sufshark also offers a 30-day money-back guarantee. If you're not satisfied, contact them via live chat support and they'll deposit the money back into your account with no questions asked.
Bypass Tough Geoblocks with Surfshark!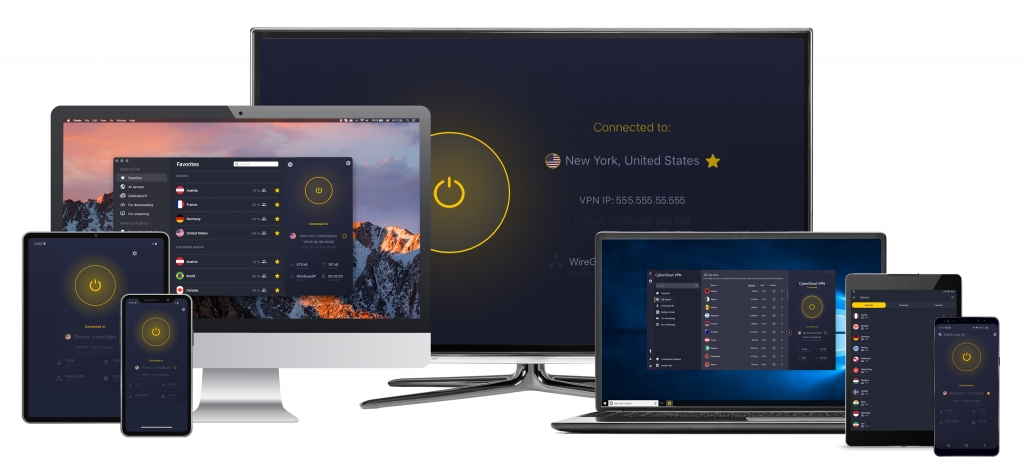 Over 6,400 servers in 90 countries, including 64 servers in Ukraine
45-day money-back guarantee
7 simultaneous device connections
Streaming and torrenting-optimized servers
Works with: Netflix, Amazon Prime Video, BBC iPlayer, Hulu, Vudu, HBO GO, Disney, and more
Compatible with:
Featuring 64 servers in Ukraine, I could easily access all sorts of domestic content and services. This VPN was powerful enough to unblock every streaming service I tested, including providers with strict anti-VPN measures like Netflix, Hulu, and others.
CyberGhost makes use of 256-bit AES encryption, a built-in kill switch, and leak protection software to guarantee maximum security. It also has a no-logs policy firmly in place to make sure none of your personal data or history is stored.
CyberGhost's servers are labeled based on which streaming providers they provide access to best. With 64 servers in Ukraine alone, this feature definitely comes in handy.
With one subscription, CyberGhost allows you to easily install their software on up to 7 devices, ensuring your identity remains protected no matter how you choose to browse the web.
Unlike the other VPNs on my list that provide a 30-day money-back guarantee, CyberGhost offers a 45-day money-back guarantee — that's almost unheard of when it comes to VPNs of this quality. Try it out. If you're not satisfied, simply cancel your subscription and request a full refund.
Bypass Tough Geoblocks with CyberGhost!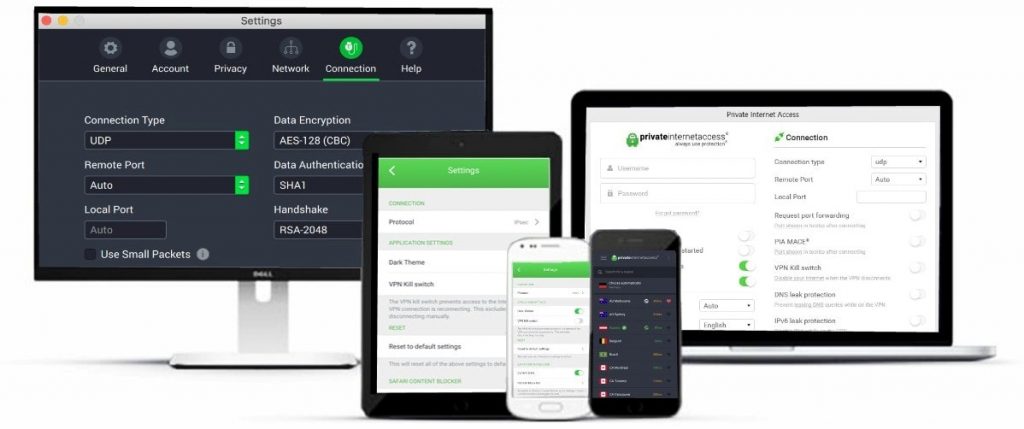 Almost 30,080 servers in 75 countries, 2 in Ukraine
30-day money-back guarantee
10 simultaneous device connections
High-speed servers
Works with Netflix, Hulu, BBC iPlayer, Amazon Prime Video, Sky Go, and more
Compatible with:
Due to administrative issues, Private Internet Access had to remove their Ukrainian servers. However, If it's regionally-restricted content that you're after (like Netflix US), then you're going to spend most of your time connected to servers located outside of Ukraine, anyway.
This VPN covers the whole spectrum of security features needed for torrenting safely, including military-grade encryption, an automatic kill switch, and a strict no-logs policy.
Private Internet Access passed every speed test I threw its way, proving to be a stable option not just for torrenting, but also for streaming, gaming, and video-calling — all without buffering. Plus, with one subscription I could use Private Internet Access on up to 10 separate devices.
Although Private Internet Access features 24/7 live chat support, I found it to be a little slow. The good news is their website is jam-packed with tons of useful troubleshooting information.
Bypass Tough Geoblocks with Private Internet Access!
How To Unblock Ukrainian Websites Using A VPN
Choose a VPN that has servers both inside and outside of Ukraine. I recommend NordVPN, as it has plenty of servers throughout Ukraine and will easily enable you to unblock international content including Netflix US, Amazon Prime Video, and more.
Install the VPN application and connect to a server in your target location.
That's it. You can now access local and international content in Ukraine.
How I Tested The Best VPNs For Ukraine
Compared to other nations, Ukrainian citizens experience only mild censorship. However, as online freedom in Ukraine has suffered over the past few years, VPNs are becoming an absolute necessity for Internet users. In order to regain your privacy, you need a VPN that is lightning-quick, security-focused, and highly reliable. The following is a list of features that I have determined to be paramount for browsing the web in Ukraine.
Military-grade encryption: Security is something that every VPN on my list takes seriously. As online security within Ukraine cannot be overstated, look for a VPN that utilizes industry-leading 256-bit AES encryption. This will ensure your browsing habits, personal information, and more, remain safe from the government and any unwanted third-party attention.
Worldwide server network: Server location is essentially what allows you to gain access to geo-blocked content in a specific region. In other words, the more servers a VPN has spread across the globe, the more regionally-restricted content you can access.
High speeds: If you're into gaming, torrenting, or streaming, then speed is going to be a top priority for you. The higher the speed, the less buffering, lagging, and poor image/video quality you'll have to deal with.
Servers located within Ukraine: In order to access local content from outside of Ukraine, there must be servers located near, or within Ukraine. This way you can easily access your favorite web content from anywhere in the world.
Device compatibility: Make sure your VPN has apps for all your devices. The best VPNs will allow you to connect multiple devices with a single subscription, allowing you to stream, torrent, and game safely even when you're on-the-go.
What You Need To Know About Using A VPN In Ukraine
Government censorship aside, without a VPN you're vulnerable to hackers, spammers, malware, and viruses. Data theft is rampant with online hackers targeting public Wi-Fi hotspots in search of banking information and other personal details — a VPN is a great way to throw them off your trail.
Furthermore, a VPN allows you to mask your true location, swapping your actual IP address for a temporary IP address in the country of your choice. In this way, a VPN grants you access to international content that would otherwise remain inaccessible due to geo-blocking.
FAQs About VPNs For Ukraine
😊  Are VPNs legal in Ukraine?
Yes. There are no legal restrictions against VPNs in Ukraine. That said, VPNs are used by some people to engage in illegal activities. Before using a VPN, I always suggest that our readers do some quick research to ensure your activities are within the limits of the law.
😊  Will I really remain anonymous when using a VPN?
Aside from unblocking geo-blocked content and services, anonymity is the reason VPNs are so popular. That being said, it's important to understand that not all VPNs provide the same standard of encryption. I recommend choosing a VPN that is equipped with a no-logs policy as this will ensure that your personal information will not be stored and handed over to the government or other third-parties.
😊  Can I use a free VPN in Ukraine?
Although a free VPN may sound attractive, I would absolutely not recommend using one — especially in Ukraine. Security-wise, they are highly unreliable, often keeping logs of personal information that can be stored and handed over to third-parties. In addition, free VPNs are not reliable when it comes to streaming and gaming due to data caps and network congestion. Furthermore, many streaming providers have begun implementing anti-VPN technology — including Netflix — and many free VPNs are simply not capable of bypassing these measures.
The Bottom Line
As a VPN ensures that your IP address is masked and your traffic remains encrypted,
using one is the only sure-fire way to protect your identity and private information. As long as you play by the rules, with a VPN, you can browse the web safely and anonymously, and access geo-blocked websites and services from around the globe.
Whether it's for torrenting or safely accessing your online banking details, privacy and security should be on the top of your list when choosing a VPN. Of all the VPNs that I tested, NordVPN stood out from the rest in terms of speed, privacy, and security, making it more than suitable for browsing the web in Ukraine.
To summarize, The best VPNs for Ukraine in March 2021 are…
Provider
Our Score

9.8

/10

9.8

/10

9.6

/10

9.4

/10

9.2

/10
Privacy Alert!
Your data is exposed to the websites you visit!
The information above can be used to track you, target you for ads, and monitor what you do online.
VPNs can help you hide this information from websites so that you are protected at all times. We recommend NordVPN — the #1 VPN out of over 350 providers we've tested. It has military-grade encryption and privacy features that will ensure your digital security, plus — it's currently offering 68% off.
Privacy Alert box - content - Popular posts