2018's Best VPNs for Ukraine: Access Netflix, Yandex, and More
Why do you want a VPN in the Ukraine?
You want to watch Ukrainian TV
While on a business trip or sightseeing in the beautiful city of Kiev, why not catch an episode of the popular thriller series, The Sniffer? Ukraine TV also broadcasts their own national version of the global Britain's Got Talent series, Ukrayina maye talant. If talent shows don't appeal, then you could opt for the humour in popular series Posledniy moskal.
You are traveling to or visiting Ukraine and want to access blocked content
Aside from guaranteeing privacy while you browse – both from the government and from hackers – a VPN also allows Ukrainian residents and visitors to unblock geographically restricted content, such as American streaming sites like Hulu or Netflix. VPNs also allow Ukrainians to access their favorite Ukrainian content, such as Novy TV, while they're abroad. With reasons like this, it makes total sense why the use of a VPN has increased rapidly in Ukraine.
You are worried about privacy and want a secure connection
More of Ukraine's citizens are turning to VPN services to enhance their privacy and security in this day and age of cyber-attacks. With two global cyberattacks in as many months, cyber security has become a crucial factor for Ukrainians. Not only can a VPN provide a safe tunnel through which you can access information, it also ensures that any personal information shared over the internet is hidden from third parties whose motives may be less than kosher.
These VPNs are the best ones for what you're looking for:
All VPNs here have servers in the Ukraine and every major country, are fast and reliable, and do not maintain logs.
Why You Should Use a VPN
Aside from the need to protect themselves from a cyberattack, another factor for using a VPN is to access banned social media sites such as Vkontakte and Odnoklassniki (owned by Mail.ru) and the search engine Yandex.
These sites were banned in May 2017 by the Ukrainian government after the president claimed they were participating in an information war against the nation. This is a disappointing increase in censorship following Freedom House assertion that the Ukrainians enjoy a "free" internet.
As a VPN can alter the IP address of the device being used, users can choose an IP in the country they wish to view content, thereby accessing banned sites and those with restricted geographical access.
Additionally, for people traveling abroad from Ukraine who may want to tune into one of their favorite TV channels such as Novy TV, a VPN allows them to choose a Ukraine IP to access their TV online.
Choosing a different IP address also prevents the government from tracking the user's movements on the internet, preventing privacy compromise. Many VPNs also have no-logging policies, which means they do not keep records of users' browsing history.
As a result, if any third party demands information from your VPN company, there will not be any records available to hand over.
These are the Ukraine's Most Popular TV Stations to Watch with a VPN
Inter, 1+1, Channel Ukraine, STB, ICTV, Novvi Kanal, NTN, TET, PLUSPLUS, 2+2
A closer look at two of our most recommended VPNs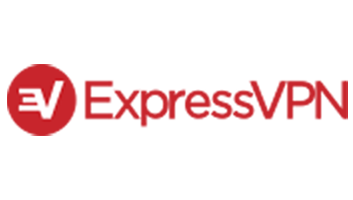 • Kill switch that automatically stops all traffic if your connection fails
• Fluid browsing experience
• User-friendly means of setting port, location and DNS server
• Many servers and locations to choose from, including one server in the Ukraine
• Strong customer support
• Website available in Ukrainian
Visit their site or see their reviews.
• Offers tight privacy with no-logging policies
• Allows for six devices to be connected simultaneously
• Servers situated all over the world, including two in the Ukraine
• High-speed connections for streaming
• Manual configuration of alternative proxy protocols
• DNS leak protection
Visit their site or see their reviews.
A VPN can enable you to access content from your home country while visiting the Ukraine. A reliable VPN service will also give you additional protection against cyber-attacks and hide your activities from inquisitive third parties.
Looking for a VPN that can bypass even China's blocks? Check out tour best VPNs for China.