2017's Best VPNs for Ukraine: Access Netflix, Yandex, and More
More of Ukraine's citizens are turning to VPN services to enhance their privacy and security in this day and age of cyber attacks. With the WannaCry cyber attack in May, and now the Petya attack in June, cyber security is a crucial factor for Ukrainians. Aside from privacy – both from the government and from hackers – a VPN allows for Ukrainians to unblock geographically restricted content, such as American streaming sites like Hulu or Netflix. VPNs also allow Ukrainians to access their favorite Ukrainian content, such as Novy TV, while they're abroad. With reasons like this, it makes total sense why the use of a VPN has increased rapidly in Ukraine.
Why would you need a VPN?
In Ukraine, one of the major concerns is the cyber attacks happening in the country. Targeting major companies and governments, cyber attacks are becoming more and more common. To make sure their own lives are not disrupted and harmed, Ukrainians have turned to using VPNs. A VPN (Virtual Private Network) secures the information traveling from their device to the internet servers, concealing their locations and identities.
Aside from the need to protect themselves from a cyberattack, another factor for using a VPN is to access banned social media sites such as Vkontakte and Odnoklassniki (owned by Mail.ru) and the search engine Yandex. These sites were banned in May 2017 by the Ukrainian government in response to the annex of the Crimea region by Russia.
A VPN changes the IP address of the device being used, which allows users to choose an IP in the country they wish to view content. Additionally, for people traveling abroad from Ukraine who may want to tune into one of their favorite TV channels such as Novy TV, a VPN allows them to choose a Ukraine IP to access their TV online. Choosing a different IP address also prevents the government from tracking the user's movements on the internet, preventing privacy compromise. Many VPNs also have a no logs policy, which means they do not log your browsing history while using their services. So, if the government demands information from your VPN company, your information will not be there, keeping your information and your privacy safe.
Which VPN is best for Ukraine?
When it comes to picking a VPN service for Ukraine, it's good to pick a VPN with a selection of international and local servers. A server in the US is a must if you want to watch US content. A local server in Ukraine is also good to have if you intend to travel and want to access local content abroad.
Server selection aside, Ukrainians will benefit from choosing VPNs that respect privacy and keep no logs. With that in mind, we recommend NordVPN and ExpressVPN.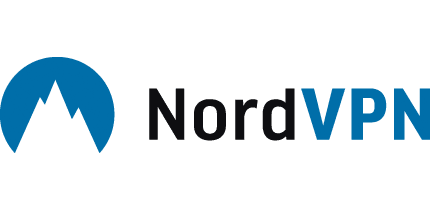 NordVPN packages place it at the top of the market.  It's one of the only VPNs that can bypass Netflix's VPN block and it has decent servers in Ukraine allowing you to stay up to date with your favorite Ukrainian shows too. As a standard, NordVPN keeps no logs. They're also located in Panama, so you don't have to worry about any government or five-eyes countries monitoring your activity. On top of that, NordVPN enables any desired protocol, be it OpenVPN, IKEv2/IPsec, SSTP, or PPTP. It has its own DNS server to prevent any leaks and uses double encryption as standard. Also with no bandwidth limit, download speeds are quite fast. NordVPN also comes with a built-in kill switch which will shut down specified software in advance, preventing exposure. Their discount is one of the best deals we've seen, making it super affordable.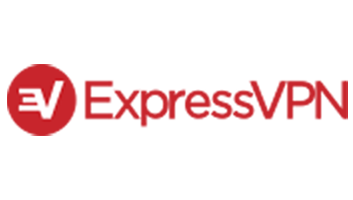 With servers in the Ukraine, ExpressVPN is a great VPN for accessing Yandex or Vkontakte. Their lightning speed is especially important when streaming movies and TV shows, whether from Netflix or from Novy TV. ExpressVPN is based in the British Virgin Islands, so you feel good knowing that the government won't be able to monitor your activity. Their network is SSL secured with 256bit encryption and they don't log traffic, so your data stays safe. They also offer a 30-day money back guarantee.
Still looking for the best VPN for Ukraine? Here's our top five list for Ukraine: