How to Access Instagram Music from Any Region (2020 Update)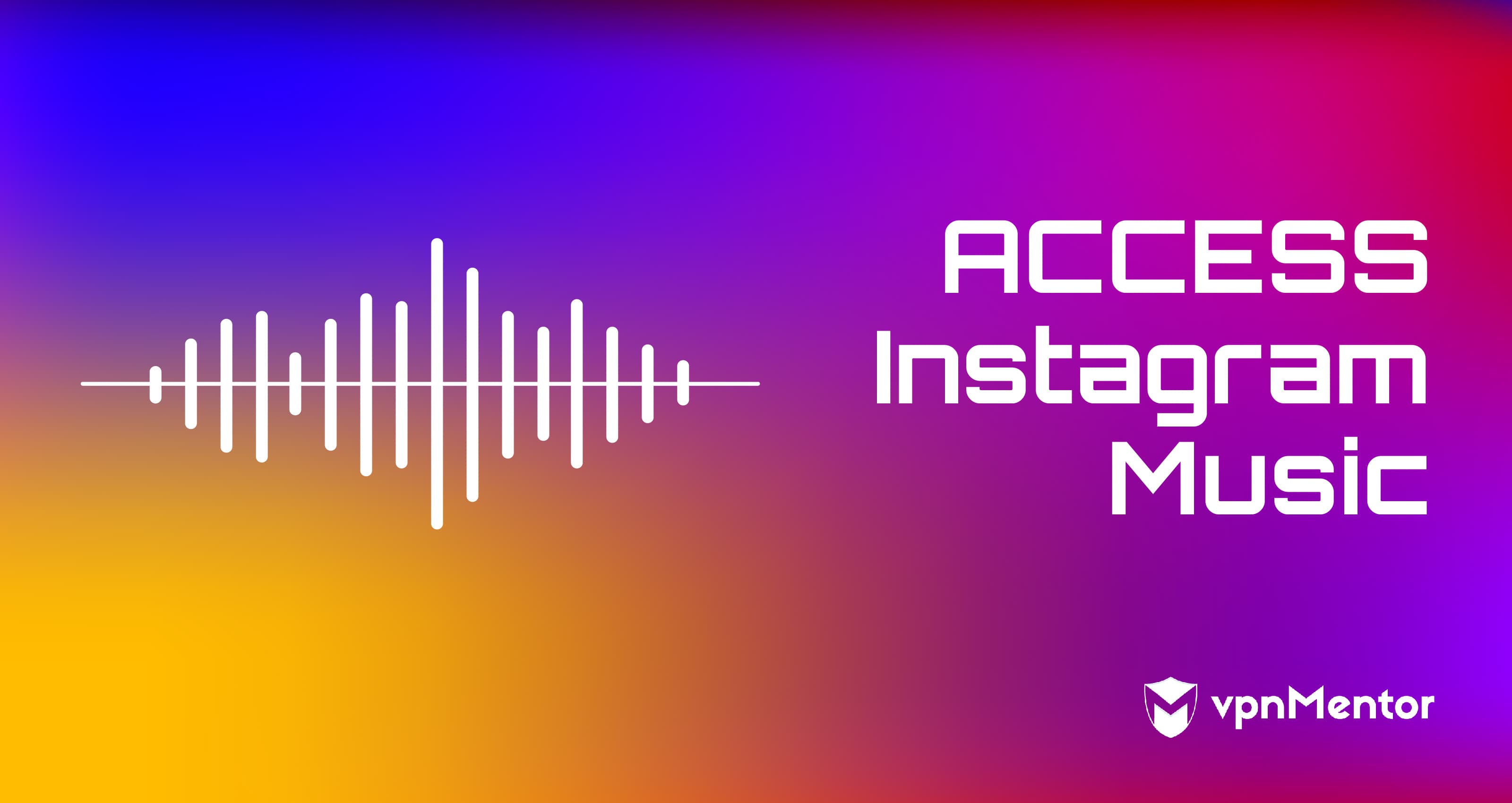 In the summer of 2018, Instagram released the Instagram Music feature, allowing you to attach soundtracks and music to your Instagram Stories. Tapping on the music will play the song and you can either respond with a message or share it on your own story.
However, this exciting new feature isn't currently accessible to everyone. You may have noticed a message when you're scrolling through Instagram stories saying 'Instagram music isn't available in your region.' When this happens repeatedly, it can be very frustrating.
This happens because Instagram Music has to license the rights to the songs in each country they want it to be available in.
If Instagram were to buy the license for every country, the cost would be huge. Therefore, Instagram Music is only available in countries with the biggest number of Instagram users, such as the UK and the US.
Fortunately, you can bypass this geo-restriction by changing your location with a VPN. Read on to find out just how quick and easy it is.
How to Access Instagram Music if it Isn't Available in Your Region – Quick Guide
It takes just four simple steps to change your Instagram Music location with a VPN:
Select a top-rated VPN, such as NordVPN,that can reliably bypass geoblocks and has a good mobile app.
Uninstall Instagram from your mobile device.
Download the VPN's mobile app and connect to a server in a country with Instagram Music.
Reinstall Instagram to your device and enjoy the Instagram Music feature.
Why Do You Need a VPN to Access Instagram Music if it Isn't Available in Your Region?
Instagram Music has only licensed music for certain countries, therefore there are geographic restrictions on where the feature is available.
Instagram Music is only currently available to users with an IP address in the US, the UK, Australia, New Zealand, Sweden, France, and Germany.
A VPN can mask your real location and make it appear that you are accessing Instagram from a different country. This means that you will finally be able to listen to and share the songs on Instagram Stories.
It is important to choose a solid VPN that has proven reliability in overcoming geographic restrictions, so you can enjoy the full Instagram Music experience from anywhere in the world.
How to Use a VPN to Access Instagram Music if it Isn't Available in Your Region
Changing your Instagram country is a really simple process, taking just a few minutes from start to finish. See below for a more detailed overview of each step:
1. Choose a Top-Rated VPN
Making sure you have the right VPN is really important. We recommend that you choose one of our top-rated VPNs that have been thoroughly tested and confirmed to be able to reliably overcome geoblocks.
These VPNs also score highly when it comes to speed, security, network size, reliability, and customer support.
In this article, we're using our number one VPN, NordVPN, to show you how to change your Instagram region.
Here's what you should be looking for in a VPN to use with Instagram:
The ability to reliably overcome geoblocks.
High speeds and a reliable network to prevent buffering or lag on Instagram Stories.
Servers located in the countries where Instagram Music is available.
Quality mobile apps on a number of different platforms as Instagram is primarily accessed on mobile devices.
2. Uninstall Instagram on your Device
It is crucial that you uninstall the Instagram app on your mobile device before you connect to a VPN. This is because Instagram automatically logs your country when you open the app for the first time.
3. Download the NordVPN Mobile App and Connect to a Server
Download the NordVPN app and select the plan you want.  Once you have logged into the service you will find a list of server locations.
Either enter a country or location into the search bar or scroll down until you find the region you are looking for.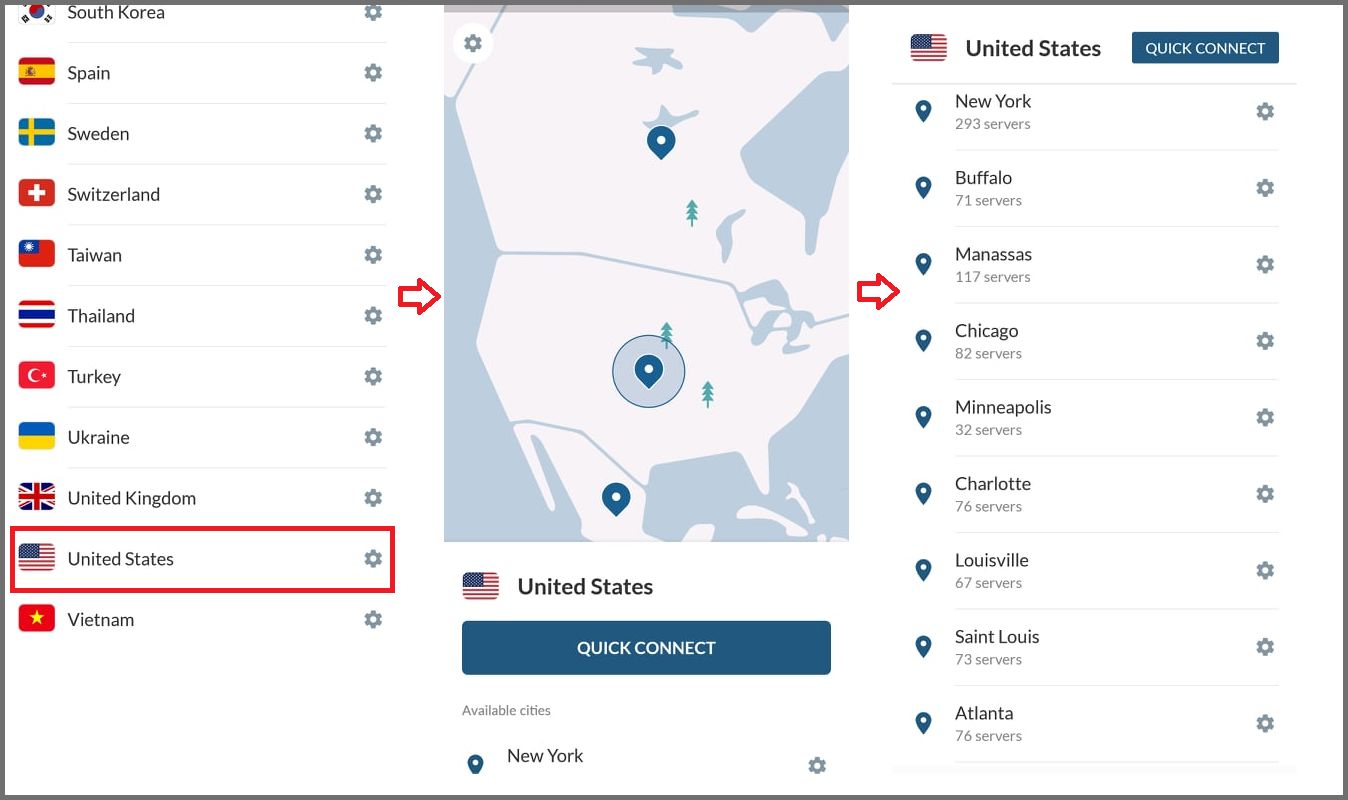 Select the gear icon next to the country (remember it needs to be a country that has access to Instagram Music) and you will be shown a corresponding map with a list of NordVPN servers in the region.
Click on the country or city you wish to connect to and NordVPN will connect you to the fastest server automatically.
4. Reinstall Instagram and Enjoy Instagram Music
Once you're connected to a server through your VPN, reinstall the app for Instagram. Now, when you log back into your account you will be connected to Instagram with an IP address that can access Instagram Music.
When you tap on the 'Add Story' button, you should see a 'music' tab in the bottom left of the screen. You can now add music of your choice to your Instagram stories, as well as hearing the music on other users' stories.
Summary and Further Reading
As our guide has shown you, with a high-performing VPN, it is really simple and quick to change your Instagram location.
A VPN allows you to bypass the geographic restriction of Instagram Music so that you can use the feature on your Instagram Stories, no matter where you are in the world.
But not all VPNs are created equal. To ensure that you choose a service that can reliably overcome geoblocks and has fast speeds for quick Instagram uploads, we recommend choosing one of our top-rated VPNs.
Don't let geo-restrictions stop you, check out our guide on changing your location on Netflix to access your favorite shows and movies.