How to Get a Kazakhstan IP Address Anywhere in 2020 [+VIDEO]
Updated on 13th January 2020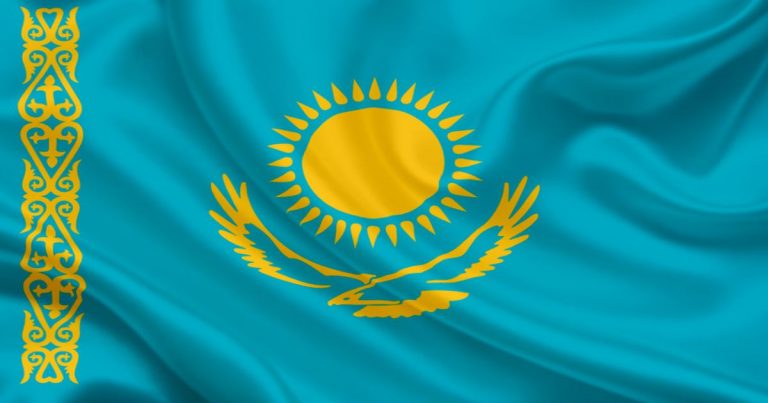 It is hard to keep up to date with news on Qazaqstan TV if you're outside the country. Your access to the latest Kazakhstani movies or your Kazakh bank account could also be restricted.
To get full access to internet content in Kazakhstan, you need to change your IP address. You can easily get a Kazakhstani IP in a few clicks by using a virtual private network (VPN) with the right features. For starters, the VPN must have servers in the country.
VPN servers in Kazakhstan are pretty hard to find, however. A lot of websites promise Kazakh IPs but can't deliver them. Our experts have found two service providers that give you the IP you need in Kazakhstan, and they are two of the best VPNs in the world.
Quick Guide: How to Get a Kazakhstani IP Address with a VPN
Select a VPN with servers in Kazakhstan. ExpressVPN is our #1 choice.
Download the VPN software and install it on your computer or other device.
Launch the software and connect to a server in Kazakhstan.
Get a Kazakhstani IP Address NOW!
Table of Contents
How a VPN Can Get You a Kazakhstan IP Address
A VPN connects your device to a server in another location through a secure tunnel protected by strong encryption. Your internet traffic travels through the VPN server before going to websites. In the process, your IP gets replaced with an IP identifying the server location.
If you connect to a VPN server in Kazakhstan, all information you send on the web will have a Kazakhstani IP address instead of your actual IP. Websites will think you are inside the country. That means you'll have unrestricted access to all the content you want in Kazakhstan.
Keep reading to discover the many other advantages you can enjoy by using a high-quality VPN.
A VPN Also Keeps You Safe & Lets You Stream Almost Anything
Hackers and other data harvesters look for any opportunity to steal your information, from your credit card and bank account numbers to your browsing history. These privacy threats exist no matter where you go online, and the risk increases when you use public wi-fi.
The best VPNs use the same encryption techniques as the most advanced military units, making your data impossible for anyone else to read. They add tracking prevention so no one can trace your activity back to you, along with ad and malware blockers to protect your devices.
With the right VPN, you can shop or do business online without fear. Your Kazakhstan IP address will allow you to browse local news and social networks and stream your favorite shows like Tansholpan anytime, anywhere.
There are a few free proxy services that can give you a Kazakhstan IP address, but most free proxies don't securely encrypt your data. They leave you vulnerable to spying, tracking, and DoS attacks. Many of them also expose your true location on their P2P networks.
Free VPNs can be even worse. Dozens of them collect and sell user data, and a few even harbor malware. The very few safe free VPNs don't operate servers in Kazakhstan.
Top VPNs have large global server arrays so you'll always have a fast connection for smooth streaming and downloading. Premium VPNs keep your data safe at all times and give you access to Netflix and Hulu, along with anything you need in Kazakhstan.
What to Look For in a VPN
Kazakh Servers: You need at least one server in Kazakhstan to get a Kazakhstani IP address.
Security: Make sure your VPN has AES encryption, as well as features like a kill switch and DNS leak protection.
No-logs Policy: VPNs that don't create or store records of your internet activity can guarantee you complete anonymity online.
Unblocking Capabilities: Choose a VPN that unblocks geo-restricted sites like US Netflix and the BBC iPlayer. It will give you unlimited access to any Kazakhstani content you need.
High Speed: With a VPN with fast servers and unlimited bandwidth, you can stream episodes of Kazakh Khanate smoothly and easily.
The Best VPNs to Get a Kazakhstani IP Address
Overall Rating: 4.9 – The Fastest VPN We Tested for Kazakhstan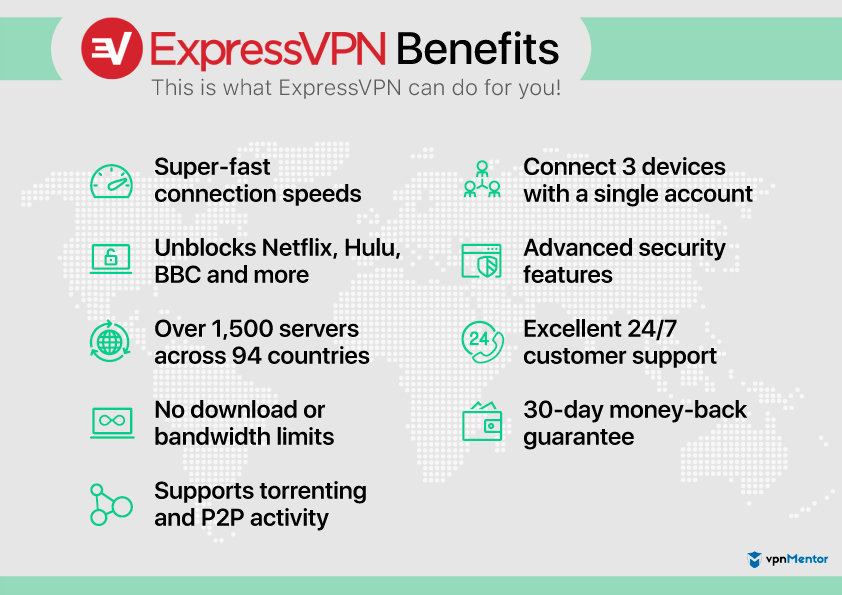 Don't Miss It: Get 49% off the #1 VPN & try it for 30 days risk-FREE
Blazing-fast servers have made this provider a popular VPN choice for anyone who wants to stream. You'll have no trouble watching Kazakh boxing, UFC, and football matches without lag or buffering.
ExpressVPN's network of more than 2,000 servers around the world includes a location in Kazakhstan with multiple options for a Kazakh IP. Connecting to the server you want is simple, thanks to ExpressVPN's user-friendly apps for all major platforms.
ExpressVPN keeps your online activity safe with 256-bit AES encryption. Advanced features like split tunneling, a kill switch, and zero-knowledge DNS give you added control over your internet security.
Based in the British Virgin Islands, ExpressVPN operates free from any data retention laws. The servers keep no user activity logs, so what you do online will never be traced back to you. You can try out this exceptional VPN service for yourself with a 30-day money-back guarantee.
Need more info? Here's our detailed expert review of ExpressVPN.
Overall Rating: 4.6 – The Premium VPN That Covers the Most Countries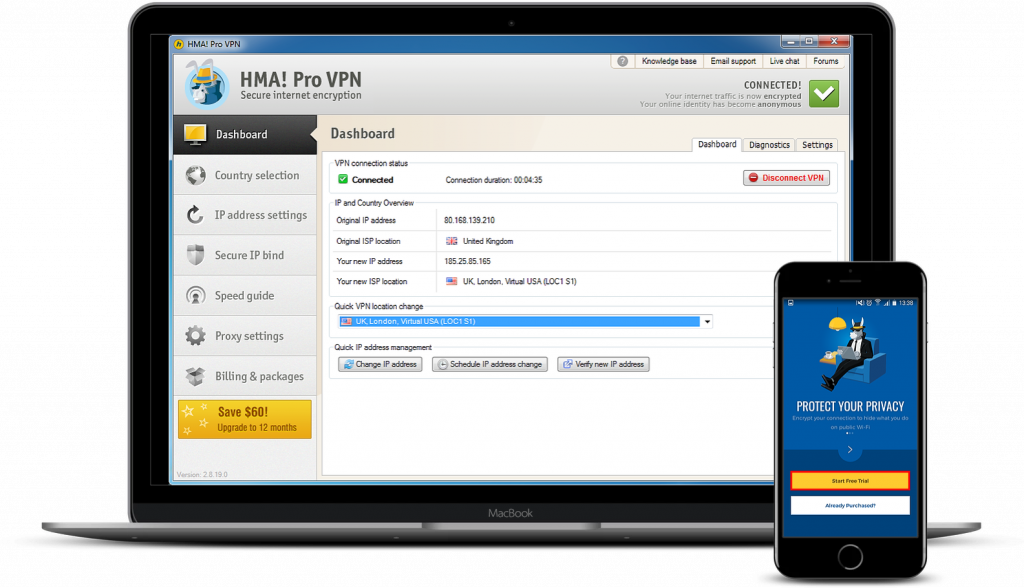 SPECIAL OFFER: GRAB YOUR 75% DISCOUNT to Get a Kazakhstan IP Address with HMA NOW!
HMA offers you servers in almost every country in the world, including 2 in Kazakhstan. Just choose the preset Location Mode to get your Kazakhstan IP address with a click. The easy-to-use apps make HMA a great option for VPN beginners.
HMA uses military-grade encryption, leak protection, and an automatic kill switch to keep your internet traffic safe from prying eyes. If you ever have questions about how to get the most out of these or any other HMA features, friendly customer support is available 24/7.
Users especially appreciate HMA's unique fast file uploading service, which allows you to share large files quickly for free. HMA also has servers dedicated for streaming to give you smooth access to everything from Kazakh TV to US Netflix.
If you'd like to try HMA before subscribing, check out the free trial. You'll also get a 30-day money-back guarantee when you subscribe.
Need more info? Here's our detailed expert review of HMA.
Further Reading
Want to save some cash on your VPN? Have a look on our deals page to see the latest VPN offers.
If you're looking for the best VPNs to use both inside and outside Kazakhstan, check out our list of the fastest and cheapest VPNs for the country.
Don't want to miss an important sporting event? We'll show you how you can watch ESPN outside of the USA.