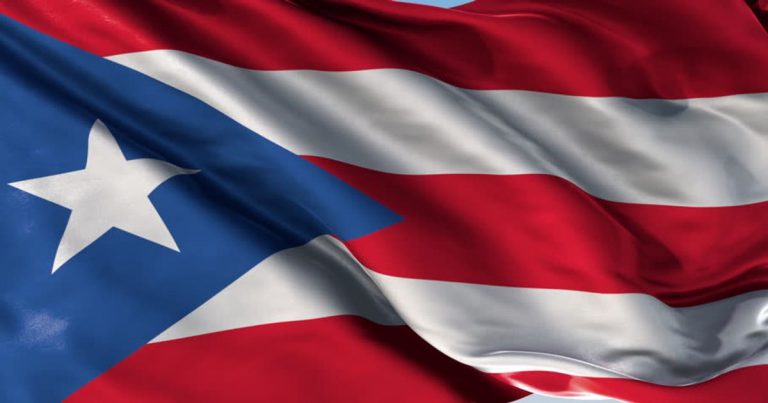 How to Get a Puerto Rican IP Address Anywhere in 2021
Updated on 19th October 2021
Keeping up with your favorite shows on WKAQ-TV is difficult if you're trying to watch from outside Puerto Rico. You might also have trouble accessing your online Puerto Rican bank account if you travel overseas, even just to the US mainland.
These issues come up because some websites use geoblocks to stop people from accessing their content from outside a designated region. However, a simple way around these blocks is to get a Puerto Rican IP address by using a virtual private network (VPN).
In this guide, we'll show you how to easily get a new IP address in Puerto Rico. You won't ever have to miss an episode of Dueña y Señora again.
Quick Guide:
How to Get a Puerto Rican IP Address with a VPN
Choose a VPN. HMA is our #1 choice.
Install the VPN and connect to a server in Puerto Rico.
Click here to check your new Puerto Rican IP address using our tool.
How a VPN Can Get You a Puerto Rican IP Address
When you subscribe to a VPN, you can send your internet traffic through secure servers around the world. If you connect to a server in Puerto Rico, it will appear as though you are browsing the internet from the island.
While VPN servers are not widespread in Puerto Rico, we have found a couple providers with Puerto Rican servers that offer all the benefits you should expect from a quality VPN. Keep reading to find out what else a VPN can do for you.
A VPN Also Keeps You Safe & Lets You Stream Almost Anything
If you're considering investing in property in Puerto Rico, having access to local area networks will give you an insider's advantage. You'll be able to search local real estate listings to make sure you're seeing the most competitive prices.  
This local access is also handy if you do business in Puerto Rico, because you can do region-specific market research. For example, you can test the effectiveness of marketing strategies you've used on the US mainland, and adjust them if necessary before making a big investment.
A few free IP changers can also give you a Puerto Rican IP address, but we don't recommend using them. Most free IP changers, or proxies, use weak encryption, if any at all. If you're doing business research or banking online, your data could be intercepted by hackers.
A premium VPN ensures that won't happen. The best VPNs use military-grade encryption and tracking prevention to protect your connection and internet activity.
In addition to providing the best available online security, a top-quality VPN can breeze past tough geoblocks and VPN-screening technology. This will give you smooth and unrestricted access to the BBC iPlayer, the entire US Netflix library, and all the content you need in Puerto Rico.
What to Look For in a VPN
Servers in Puerto Rico: You will need at least one to get a Puerto Rican IP address.
Excellent security: Look for AES encryption and features like Double VPN and a kill switch.
No-logs policy: Choose a VPN that doesn't log user activity, so your provider can't be forced to hand over information about your browsing to the US government or anyone else.
High speeds: A VPN with fast connections and a wide choice of servers will allow you to stream without buffering.
Customer support: Go for a VPN provider that offers 24/7 live chat support if possible.
The Best VPNs to Get a Puerto Rican IP Address
Overall Rating: 4.6 out of 5.0 – The Best Global Coverage Among All Premium VPNs
With a network covering 210 countries and territories, including 2 servers in Puerto Rico, HMA can meet the server needs of users almost anywhere in the world.
HMA is easy to use, with three preset modes that allow you to get connected and protected with just one click. You can enjoy uninterrupted movies with HMA's dedicated streaming servers. A unique fast file uploading service lets you share large files quickly for free.
You can try HMA for yourself with a free trial, and there is a 30-day money-back guarantee when you subscribe.
Need more info? Here's our detailed expert review of HMA
Overall Rating: 4.1 out of 5.0 – The Best Price Option for a Puerto Rican IP
PureVPN has 6,500 servers around the world, with 3 in Puerto Rico, so you can easily watch Día a Día con Raymond y Dagmar when you're away from the island. You can secure up to 10 devices under one account so everyone in the family can watch their favorites, too.
Along with ironclad security, this provider offers split tunneling so you can decide which data you want to send through the VPN tunnel and what to send though your normal ISP connection. Special Ozone-ready servers block malicious websites and unwanted ads.
You can try PureVPN for yourself with no risk, thanks to the 31-day money-back guarantee.
Need more info? Here's our detailed expert review of PureVPN.
Further Reading
Want to be sure you're getting the best possible price on your VPN? Check out our deals page to save yourself some cash.
Find out about the Cloud Act and how you can maintain your online privacy.
Movie buffs, take a look at our VPN recommendations for smooth movie streaming in 2021.
To summarize, the best VPNs to Get a Puerto Rican IP Address from anywhere in 2021 are…
Privacy Alert!
Your data is exposed to the websites you visit!
The information above can be used to track you, target you for ads, and monitor what you do online.
VPNs can help you hide this information from websites so that you are protected at all times. We recommend ExpressVPN — the #1 VPN out of over 350 providers we've tested. It has military-grade encryption and privacy features that will ensure your digital security, plus — it's currently offering 49% off.