How to Get a South Korean IP Address from Anywhere in 2019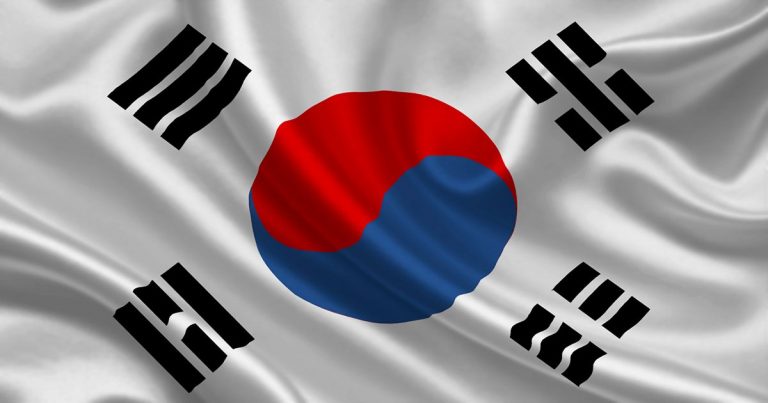 If you are outside South Korea, you might have trouble watching South Korean networks like SpoTV online. Many websites look at your IP address to find out where you are.
If you're not in South Korea, you'll have limited access or be blocked from the site altogether, an annoying problem known as geoblocking. You might even have issues accessing your banking portal. To bypass the blocks, you need a South Korean IP address.
The good news is that there's is a quick fix. You can easily get a new IP in South Korea with a high-quality VPN, no matter where you are. Read on to find out how.
Quick Guide: How to Get a South Korea IP Address with a VPN
Select a VPN with servers in South Korea. For a fast connection and a secure South Korean IP address, we recommend ExpressVPN.
Download the VPN application and install it on your computer or mobile device.
Open the app and choose South Korea from the list of locations.
Check your new IP address using our special tool.
Get a South Korea IP Address NOW!
Table of Contents
How a VPN Can Get You a South Korean IP Address
A VPN tunnels your internet traffic through a remote server before sending it along to the websites you want to use. The result is that websites see the South Korea-based IP of the VPN server, not your actual location.
Just connect to a server your VPN operates in South Korea, and every streaming site, including SpoTV, will think you're in the country. You'll get unlimited access to any South Korean site or service. And that's just the beginning of what the best VPNs can do for you.
A VPN Also Keeps You Safe & Lets You Stream Almost Anything
A good VPN also secures your connection against cyberattacks, encrypts your data, and uses advanced security features to keep you anonymous.
You can use public wi-fi without worrying about hacking, and search the web without Google or your internet service provider (ISP) logging information about your activity. You can also avoid surveillance by data harvesters, ad agencies, and government authorities.
A South Korean IP address from a reliable VPN also lets you conduct insider market research within the country. You can trick websites into showing you Korean language content by default, giving you a "secret weapon" to stay ahead of competitors.
Proxies and other free IP spoofing services can also change your IP address, but they don't offer the same security as high-end VPNs do. Proxies offer fewer IP addresses and use less advanced encryption methods, putting sensitive financial and business data at risk.
Meanwhile, so-called free VPNs have slow server speeds and limit your bandwidth. We don't recommend them for streaming or downloading because of all the lag and buffering. Many of these services also get detected and blocked by streaming sites.
The VPNs we recommend have earned their status as top-rated services. Stick with them, and you'll never have any issues with your IP address in South Korea.
What to Look For in a VPN
For the highest security and best browsing and streaming experience, look for a premium VPN with these features:
Fast servers: To download quickly or stream without lag, look for VPNs that offer unlimited bandwidth and lightning-fast speeds.
Servers in South Korea: You will need at least one local server to get a South Korean IP address.
No-logs policy: If you want to ensure your personal information is never stored or shared, make sure your VPN does not keep any user or activity logs.
Cross-platform apps: Protect every device in your household with a VPN that offers apps for all popular operating systems.
Advanced security features: Look for strong encryption, a kill switch, and additional features like multi-hop (double VPN) for complete anonymity.
The Best VPNs to Get a South Korea IP Address
Overall Rating: 4.9 – The Fastest VPN We Tested for South Korea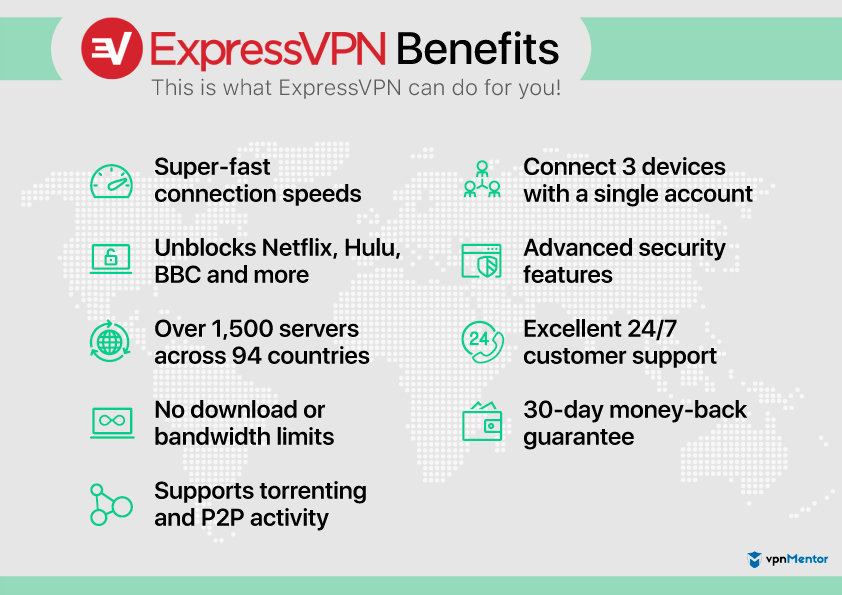 Don't Miss It: Get 49% off the #1 VPN & try it for 30 days risk-FREE
ExpressVPN is our choice for streaming, with industry-leading security technology and server speeds. It has a well-deserved reputation among users for reliably unlocking  SpoTV, US Netflix, and the BBC iPlayer.
ExpressVPN has at least two server locations in South Korea, which means you have several unique South Korean IP addresses to choose from. It uses military-grade AES encryption and offers advanced security features, like a kill switch and DNS leak protection.
If you're a new user, you can sign up with the peace of mind of a 30-day, no-questions-asked, money-back guarantee.
Need more info? Here's our detailed expert review of ExpressVPN.
Overall Rating: 4.9 – Our Overall #1 VPN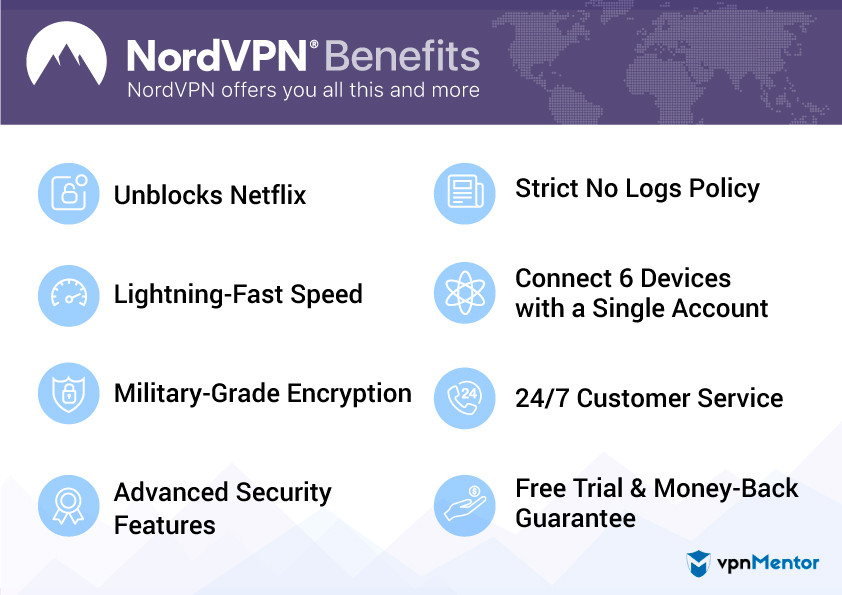 SPECIAL OFFER: GRAB YOUR 75% DISCOUNT to Get a South Korean IP Address with NordVPN NOW!
NordVPN offers 10 unique servers in South Korea, and more than 5,000 servers in 62 countries worldwide. The servers are fast, secure, and support P2P activity, making NordVPN an ideal choice for anonymous torrenting.
NordVPN offers native apps for most platforms and devices, including iOS, Mac OS, Android, Windows, and Linux. You can also set up the VPN on your router. The apps include a super easy-to-use streaming profile and unique CyberSec ad blocker.
NordVPN offers a 7-day free trial and a 30-day money back guarantee for new users. Once they've tried it, however, most users never want to give up NordVPN.
Need more info? Here's our detailed expert review of NordVPN.
Overall Rating: 4.8 – Best Value VPN for South Korea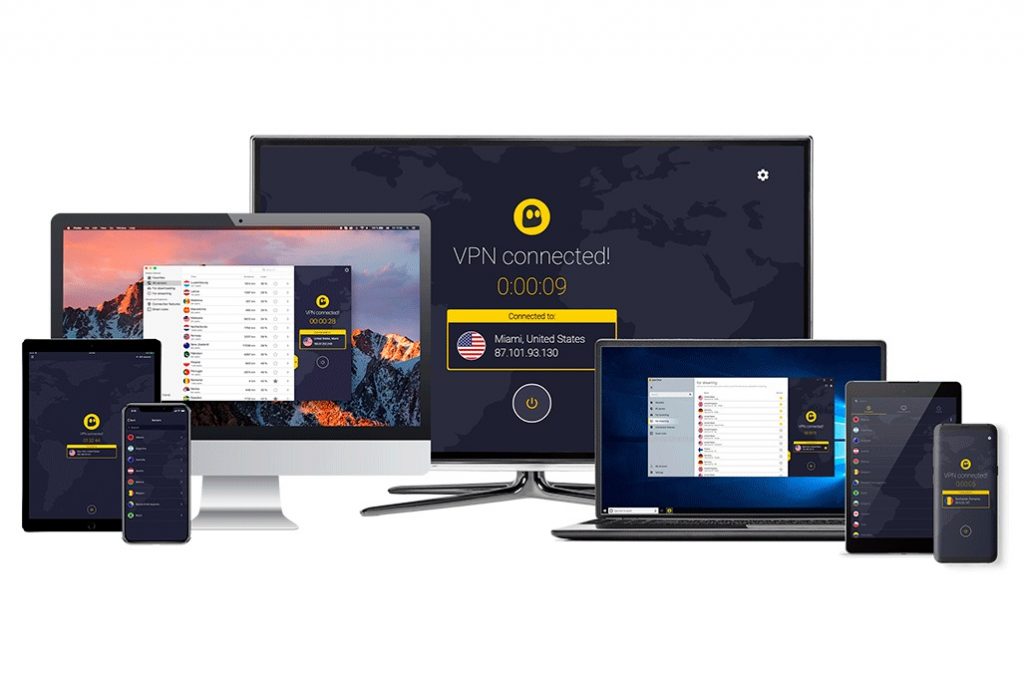 For Limited Time ONLY – Get 73% OFF CyberGhost Now
CyberGhost is one of our highest-rated VPNs by users, and our experts see many reasons why. An impressive selection of topnotch security features, a large global server network, and generously priced subscriptions plans top the list.
CyberGhost has 7 servers in South Korea, and they all support P2P activity. One subscription covers up to 7 devices at once, making this VPN a great choice to protect the whole family.
All of CyberGhost's plan prices are competitive, but you get huge discounts on long-term subscriptions. New users enjoy a 45-day money-back guarantee.
Need More Info? Here's our detailed expert review of CyberGhost.
Overall Rating: 4.5 – Top Ten VPN for Speed, Value, and Security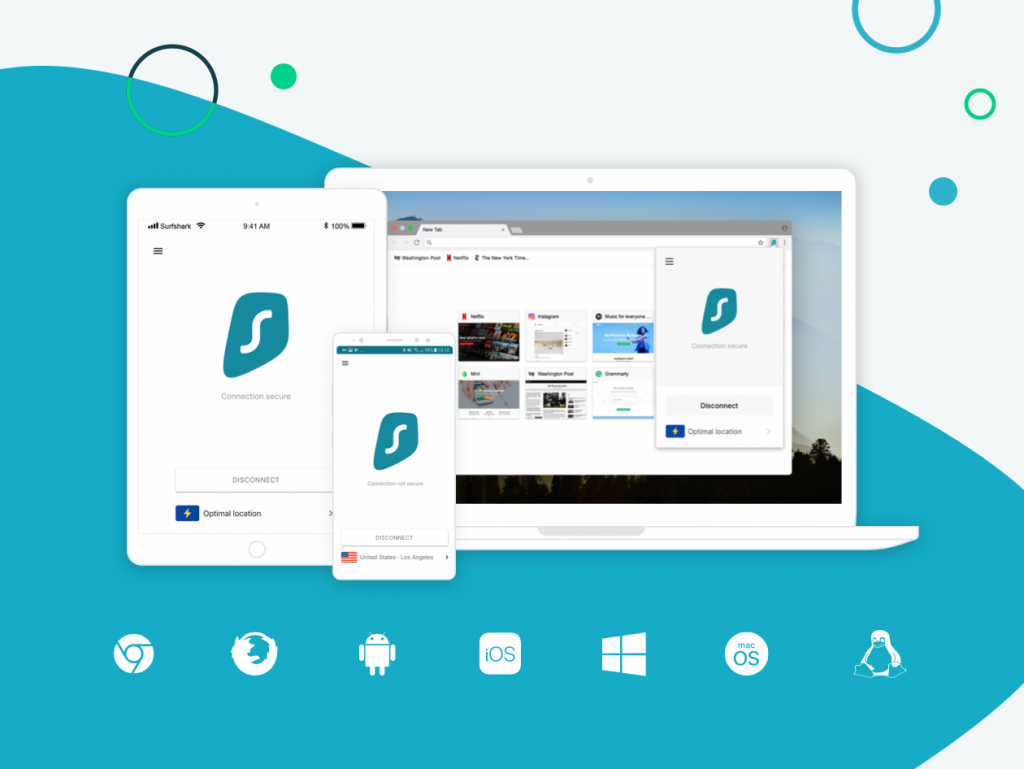 Although it has only been available for a short time, Surfshark has already impressed us with its security features, unblocking power, and generous device coverage. Surfshark offers 500 locations worldwide, including at least one server location in South Korea.
In addition to AES 256-bit encryption, Surfshark protects you with advanced features like a kill switch and a unique CleanWeb ad and malware blocker. It promises to unlock almost any restricted site, including US Netflix, and our own tests show that it lives up to that claim.
One subscription covers an unlimited number of devices, which is a big crowd pleaser. New users can sign up with a 30-day money-back guarantee.
Need More Info? Here's our detailed expert review of Surfshark.
Further Reading
Get The Best Deals on Your VPN with These Online Coupon Codes
The Best, Fastest, and Cheapest VPNs for South Korea
The Ultimate Guide for VPN Newbies
Easily Bypass ANY Geoblock, including Netflix, BBC iPlayer, and Hulu