How to Get an Uzbekistan IP Address Anywhere in 2020 [+VIDEO]
Updated on 1st September 2020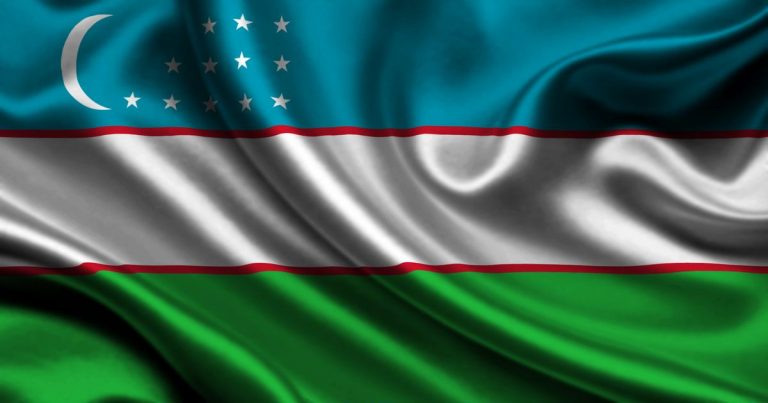 If you're outside Uzbekistan, you've probably run into problems trying to watch movies on allmovies.uz or local news on O'zbekiston 24. Certain websites block or limit your access if you don't have an Uzbekistan IP.
To get around these geoblocks, you need to hide your foreign IP address. All you need to get an Uzbekistan IP address is a virtual private network (VPN). You'll be able to watch content and use banking and local sites as though you were in Tashkent.
With the right VPN, getting a new IP in Uzbekistan is safe, fast, and easy. We'll walk you through the process and give you some tips on what to look for when choosing your VPN.
Quick Guide: How to Get an Uzbekistani IP Address with a VPN
Choose a VPN. ExpressVPN is our #1 choice for Uzbekistan.
Install the VPN and connect to a server in Uzbekistan.
Get an Uzbekistani IP Address NOW!
Table of Contents
How a VPN Can Get You an Uzbekistan IP Address
When you subscribe to a VPN service, you get access to a network of secure servers around the world. If you choose a server in Uzbekistan, all your internet traffic will be redirected through that server before reaching any Uzbek websites.
The websites only see the Uzbekistan IP of the VPN server, so they think you are browsing from within the country. Masking your location in this way gives you access to everything you need in Uzbekistan.
A quality VPN is the safest, most reliable tool for hiding your true IP, and it can also do a lot more than that. Read on to find out what other benefits you'll enjoy when you use a VPN.
A VPN Also Keeps You Safe & Lets You Stream Almost Anything
Premium VPNs use strong encryption and tracking prevention to secure your connection and data. They protect you from hackers, device hijackers, and data-harvesting advertisers, even if you access Uzbek bank accounts from abroad on public wi-fi.
If you're a digital nomad or business person, one of the big advantages of an Uzbek IP address is gaining access to local networks and regional search results. You can conduct confidential market research and spot opportunities before your competitors.
An IP address in Uzbekistan also lets you watch national news and Uzbek TV channels from anywhere worldwide. You can stay up to date with events in the region, enjoy popular shows like Dugonalar, and learn about Uzbek history and culture.
There are other options for an Uzbekistani IP, including proxies and free VPNs. However, free IP changers are not trustworthy or reliable. Most free proxies are peer-to-peer networks, which means your connection can be easily accessed by other users.
Not only that, many free VPNs harvest and sell your personal data to advertisers. The few safe ones have limited server networks, which means they fail to bypass most tough geoblocks. A small server array also means speeds too slow for streaming.
Quality VPNs have large server networks that deliver high-speed connections and smooth streaming. The best VPNs also get past both geoblocks and VPN filters to give you unlimited access to global content, including Netflix and any service in Uzbekistan.
What to Look For in a VPN
Servers in Uzbekistan: Choose your VPN carefully, because most of them don't operate Uzbek servers. You need at least one to get an Uzbekistan IP address.
Unblocking Capabilities: A VPN with a reputation for unlocking US Netflix and Hulu is a safe bet for easy access to Uzbek TV channels and Mover.uz.
Speed: All VPNs slow your connection down a little due to the encryption process. With the best services, however, the effect is so small you'll never notice it.
Advanced Security: Look for a VPN with AES encryption and features like a kill switch and double VPN (multi-hop obfuscation) to ensure your data is always safe.
User-friendliness: Choose a VPN that has intuitive apps for almost every device.
The Best VPNs to Get an Uzbekistani IP Address
Overall Rating: 4.9 – The Fastest VPN We Tested for Uzbekistan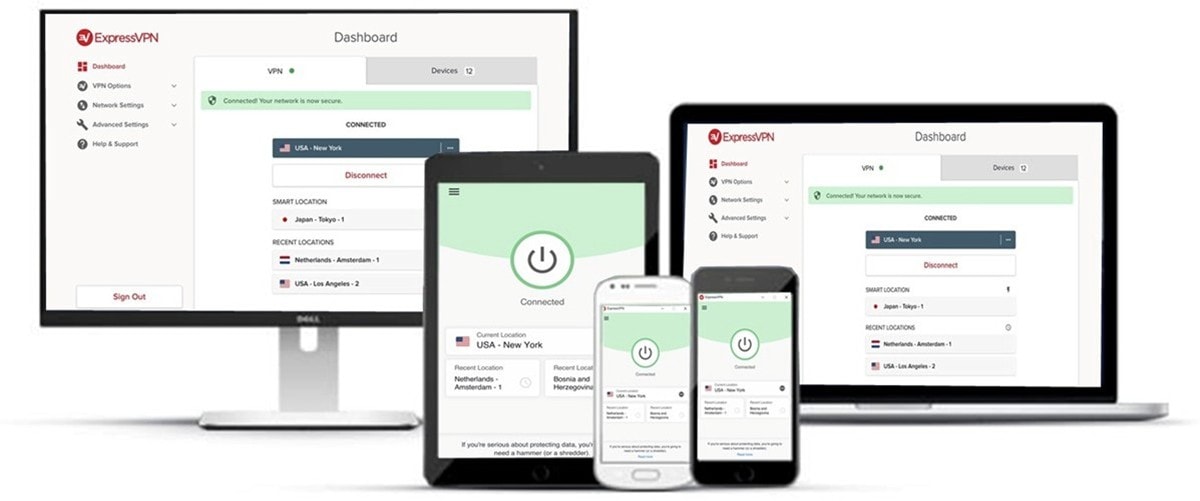 Don't Miss It: Get 49% off the #1 VPN & try it for 30 days risk-FREE
Our own in-house tests prove it: ExpressVPN is the fastest personal VPN on the market, period. Those lightning-fast speeds make it a popular choice for streaming, gaming, and torrenting. A global network of 3,000+ servers includes options for an IP in Uzbekistan.
ExpressVPN also has a nearly perfect track record for unblocking sites like the BBC iPlayer and Netflix, so you'll have no problem using any Uzbek streaming service.
Your device and data will be protected by military-grade AES encryption, multiple forms of leak protection, and a built-in kill switch. ExpressVPN has a verified no-logs policy, so your online activity will never be traced back to you.
ExpressVPN's intuitive apps are easy to set up, and the 24/7 live chat support gets great reviews from users and experts alike. You get a 30-day money-back guarantee when you subscribe, so you'll have plenty of time to decide if this elite VPN is right for you.
Need more info? Here's our detailed expert review of ExpressVPN.
Overall Rating: 4.6 – The Premium VPN That Covers the Most Countries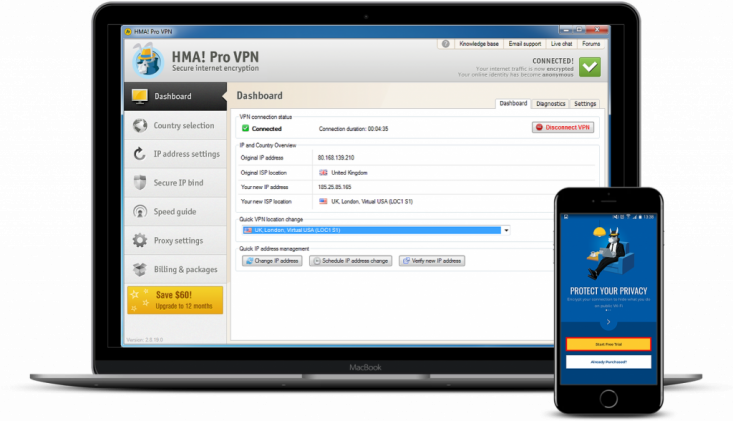 SPECIAL OFFER: GRAB YOUR 75% DISCOUNT to Get an Uzbekistan IP Address with HMA NOW!
HMA has the largest network among the hundreds of VPN providers we've reviewed. With servers in almost every country, including 2 servers in Uzbekistan, HMA is a great source for safe IPs in hard-to-reach regions.
As its humorous name suggests, HMA specializes in masking your true location. The VPN uses topnotch encryption and includes advanced security features like leak prevention and a kill switch.
VPN beginners love HMA's simple apps with three preconfigured modes:
Instant mode: With one click, you're connected to the fastest available server close to your physical location. Use it for safe local browsing.
Location mode: Use this mode to find an Uzbek server. Just scan the list of available countries and select Uzbekistan to get your Uzbekistani IP instantly.
Freedom mode: If you're in a region with heavy internet censorship, switch to this mode when you don't need to access content in Uzbekistan. You'll be instantly transferred to a server in a country with free speech protection.
HMA also offers servers dedicated to streaming, helping you watch Mening Yurtim without the annoyance of buffering.
HMA offers a free trial if you'd like to try before you buy. Contact the friendly 24/7 live chat support for details. You can also subscribe risk free with a 30-day money back guarantee.
Need more info? Here's our detailed expert review of HMA.
Overall Rating: 4.4 out of 5 – Great Unblocking Abilities and Fast Speeds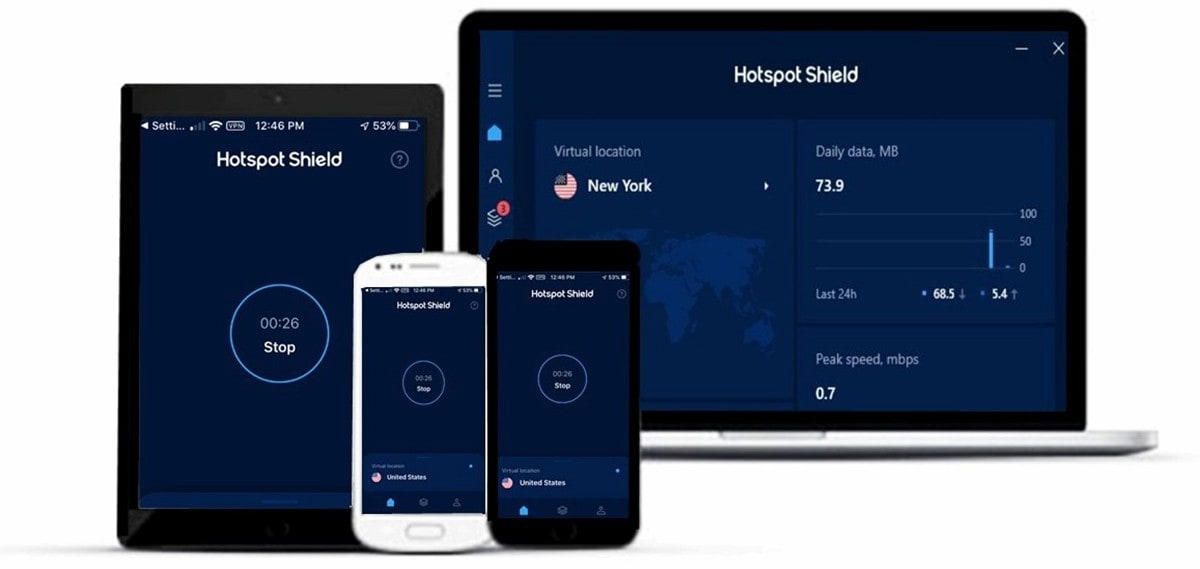 Don't Delay – Save 77% on your Hotspot Shield Subscription Today!
Hotspot Shield's global network spans over 80 countries, including a location in Uzbekistan that provides reliable access to your favorite Uzbek streaming sites.
Plus, the test verified that Hotspot Shield's network of 3,200 servers can beat the geoblocks of numerous streaming platforms including BBC iPlayer, Hulu, Netflix, and Amazon Prime Video.
Enjoy buffer and lag-free streaming with Hotspot Shield's fast network speeds courtesy of the propriety Catapult Hydra Protocol. It maximizes speed with no sacrifice to security, which is ideal for torrenting – P2P activity is permitted on all servers.
Robust encryption safeguards your privacy, while leak-protection and an automatic kill switch prevent your sensitive data or IP address from appearing on the unsecured web.
You can connect five simultaneous devices to a single Hotspot Sheild account and the VPN is compatible with all the major operating systems. If you have trouble with installation or any other issues, the VPN's 24/7 live chat team is excellent.
Try Hotspot Shield without making a firm commitment thanks to a risk-free 30-day money-back guarantee.
Need more info? Here's our detailed expert review of Hotspot Shield.
Further Reading
Check out our deals page for a list of all the latest VPN special offers. Bag a bargain!
Thinking of taking a trip? Find out how you can use a VPN to save money on flights.
Go from VPN beginner to expert in 15 minutes with our complete guide to what a VPN is and why you might need one.
Privacy Alert!
You are exposing yourself to the websites you visit!
The information above can be used to track you, target you for ads, and monitor what you do online.
VPNs can help you hide this information from websites so that you are protected at all times. We recommend NordVPN — the #1 VPN out of over 350 providers we've tested. It has military-grade encryption and privacy features that will ensure your digital security, plus — it's currently offering  68% off.