How to Watch El Clásico Online From Anywhere in 2020
Updated on 2nd January 2020
Geographical restrictions can prevent you from seeing El Clásico. A VPN helps you avoid geoblocks by making it look like you're in the same country as the broadcaster. With a premium VPN, you also get the lightning-fast speeds you need to keep up with the action on the pitch! Share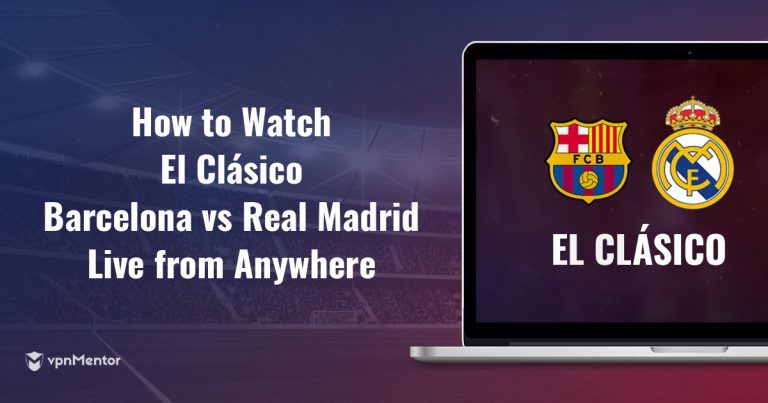 When Real Madrid and Barcelona meet, it's always a huge match. These two teams are royalty in international sport, and they meet twice a year in La Liga. But if you're abroad or traveling, you're at risk of missing the epic rivalry of El Clásico.
Don't worry, I can help. Use my quick guide to see these legendary teams face off for La Liga bragging rights.
Quick Guide – Watch the US Broadcast on beIN Sports
You'll find that beIN Sports is broadcasting El Clásico in the US. Follow these simple steps to stream El Clásico on beIN Sports:
Select a high-speed VPN with servers in the US. I recommend ExpressVPN for unblocking content and for its lightning-fast network.
Download the VPN and then connect to a server in the US.
Go to connect.beinsports.com and sign up. You must enter a US address.
Log in to beIN Sports and watch the epic match!
Quick Guide – Watch the Spain Broadcast on Movistar+
Movistar+ is televising El Clásico in Spain. If you want to stream the Spain broadcast on Movistar+, take a look at what to do:
Select a top-notch VPN with servers in Spain. ExpressVPN is my recommendation for its high speeds to watch live action sports.
Sign up and install the app. Log in. Choose a Spain server.
Go to ver.movistarplus.es and generate a password. You need an NIF, CIF, or NIE number.
When the match is ready to start, sign in to Movistar+ and enjoy!
Why You Need a VPN to Watch El Clásico
Some of the biggest names in the game will face off in one of the most exciting rivalries in all of sports. Barcelona and Real Madrid are ready to battle for position in La Liga in the El Clásico match. But if you're traveling during the game, you may miss it because of geoblocks.
Geo-restrictions are a necessary evil when it comes to broadcasters' streams. They can't help it. They're required to block their content from anyone outside their region. As huge as El Clásico is, it's not an exception.
There's a way around this though! If you can make it seem like you're in the same country as the broadcaster, you can watch its content. To do this, you need a VPN. Problem solved.
When you connect to a VPN, you get to choose the location that your internet communication runs through. This is the IP address that the streaming site sees when it checks your location to decide if you can stream its content or not.
With the right IP address, it unblocks the stream. You're in. Enjoy El Clásico no matter where you are.
That's Not All a VPN Can Do
Opening up a whole world of broadcasting makes a VPN a great tool. Stream your favorite sports and other great content wherever you are. But there's more it does for you.
A VPN protects your data and privacy on the internet.
Your VPN encrypts your data with military-level security protocols, protecting it from anyone who tries to intercept it. This wall of encryption keeps all your private data hidden away hackers or third parties who want to steal or access it.
The best VPNs are premium services. They can easily dodge geographical restrictions and anti-VPN software so you're free to stream any soccer match your heart desires. They use the best security protocols, making it impossible for cyberthieves to unencrypt your online data.
Premium VPNs also protect your anonymity with automatic kill switches and no-logs policies. These are standard with most top-notch services.
Kill switches safeguard your anonymity while you're online by disconnecting the network if the VPN connection drops. You get zero exposure on the unsecured internet.
No-logs policies protect you after you log out. With a zero-logs guarantee, no traces of your activities stay on the VPN system.
There are many benefits to using a top VPN. All you have to do is try one today and you get the free, safe, and secure internet you deserve!
3 Best VPNs for Watching El Clásico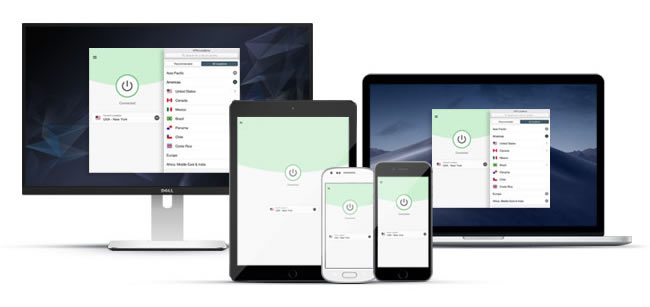 Excellent network speeds and a proven ability to avoid geographical restrictions make ExpressVPN my #1 choice for watching El Clásico.
ExpressVPN's fast network can keep up with beIN Sports. Plus, with more than 3,000 servers in 94 countries, you can stream content from almost anywhere in the world. Watch season-changing PKs and shootouts from all over the globe.
If you need to stay connected to local websites, ExpressVPN offers split tunneling.
This feature allows you to split your network traffic between the VPN and your local internet connection. Your system can access local content unencrypted by the VPN, while it also streams games from across the world through an encrypted tunnel.
Live chat support is available 24/7, and they're ready to assist you, day or night.
Do you need some time to decide if ExpressVPN is your answer to a VPN? No problem. Take advantage of the 30-day-money back guarantee. Use it for a month to try all its features. Get a full refund, no questions asked.
Whatever you decide, you get to use five simultaneous devices with your plan. Stream El Clásico and other La Liga matches on your smartphone, tablet, and more!
Take a look at our in-depth review for more detailed information about ExpressVPN!
Money-back guarantee: Anytime within 30 days of signing up.
ExpressVPN can unblock:
beIN Sports, ESPN, Sky TV, Netflix, Amazon Prime Video, YouTube, Hulu, Sling TV, BBC iPlayer, and HBO GO.
Supports torrenting:
All servers support P2P.
ExpressVPN works on these devices:
Windows, macOS, Firefox, Chrome, Android, iOS, Linux, Android TV, and some routers.
Watch El Clásico With ExpressVPN Now!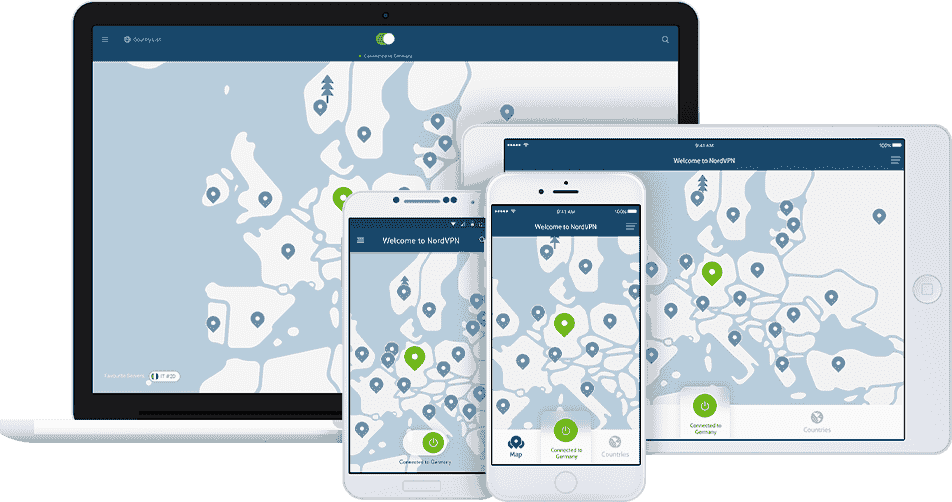 NordVPN makes my list of top VPNs for its high-speed network and other advanced features, such as getting past most geoblocks. This is a choice VPN to use for witnessing the famous match between Real Madrid and Barcelona.
Its SmartPlay feature helps you avoid geo-restrictions while keeping a steady connection to Movistar+. You'll see every heart-breaking or game-changing goal with no buffering or lags.
With over 5,300 high-speed servers throughout 59 countries, including the US and Spain, NordVPN has a network with plenty of options to get you where you want to go.
The user-friendly interface makes it simple to watch El Clásico. No fiddling around when it's game time. Choose a country on the map and NordVPN connects you through that country. It's as simple as that.
If you need help, 24/7 chat support is always available at your fingertips.
You have an opportunity to try it for a month with the 30-day money-back guarantee. If you don't love it at the end of 30 days, get you a full refund. NordVPN subscriptions allow you up to six device connections, no matter how long you use the service.
You can read through our expert review to learn more about NordVPN's advanced features.
Money-back guarantee: Within the first 30 days.
NordVPN can unblock:
ESPN, beIN Sports, Showtime, HBO, YouTube TV, Sling TV, BBC iPlayer, Hulu, Amazon Prime Video, and Kodi.
Supports torrenting:
Torrenting supported through specialty P2P servers.
NordVPN works on these devices:
Routers, Android, Windows, macOS, Android TV, Firefox, iOS, Chrome, and Linux.
Watch El Clásico With NordVPN Now!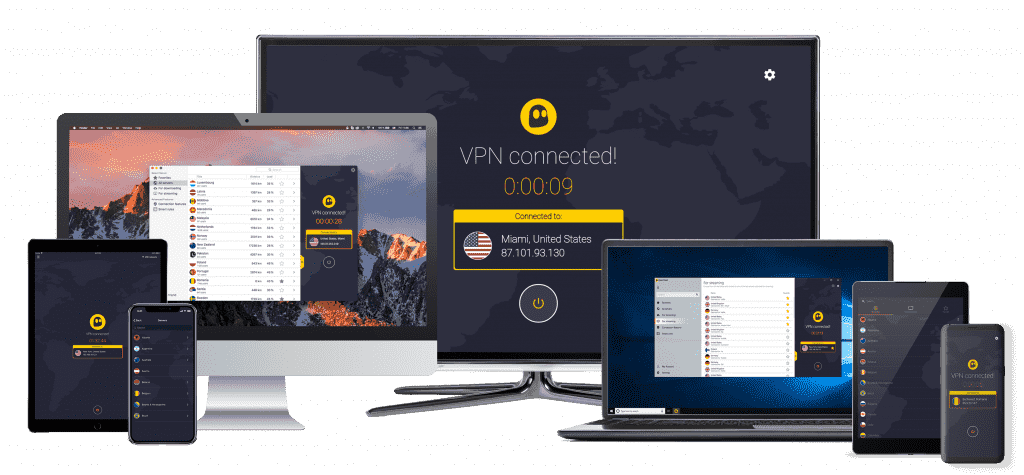 CyberGhost offers a variety of specialty servers that help you get the connections you need to El Clásico and much more.
Its 5,600+ servers available in over 90 countries are all capable of breaking through geoblocks and streaming the content you're after.
If you need more assurance, CyberGhost offers dedicated streaming servers. Each of the servers is customized for one broadcaster. This gives you the tool you need to watch specific content from anywhere in the world–soccer, other sports, or your favorite TV series.
CyberGhost offers live chat support. Get all your questions answered, whether it's what streaming services it can unblock or how to access torrent-friendly servers.
With the generous 45-day money-back guarantee, you have a month and a half to try it out. Either fall in love with it or get a full refund.
While you take your long test drive with CyberGhost, enjoy using seven devices at once! Share your subscription with everyone in the home. They can keep up with their favorite sports on any of their devices.
Take a look at our full expert review to learn more in-depth information about CyberGhost.
Money-back guarantee: Within 45 days.
CyberGhost can unblock:
ESPN, Eurosport, beIN Sports, CBC, Amazon Prime Video, Sling TV, BBC iPlayer, Netflix, Hulu, and Comedy Central.
Supports torrenting:
Torrenting-dedicated servers are available.
CyberGhost works on these devices:
Chrome, iOS, Firefox, Windows, Amazon Fire TV Stick, Android, Android TV, Linux, macOS, and certain routers.
Watch El Clásico With CyberGhost Now!
Summary
El Clásico is here, and the world will be watching. Make sure you're part of that world by signing up for VPN, so you can watch from anywhere you happen to be. Enjoy every gripping moment between these two kings of the pitch.
If you can't decide which VPN to choose, I recommend ExpressVPN for its high speeds and ability to fly past geoblocks.
Before you decide, take a look at our deals and coupons page. Use one of these coupons and save on your subscription.
Further Reading
Want to learn more about VPNs and find out what they can do for you? Read these helpful articles: