How to Unblock Hulu from Anywhere in 2020 [FOR EVERY DEVICE]
Updated on 22nd May 2020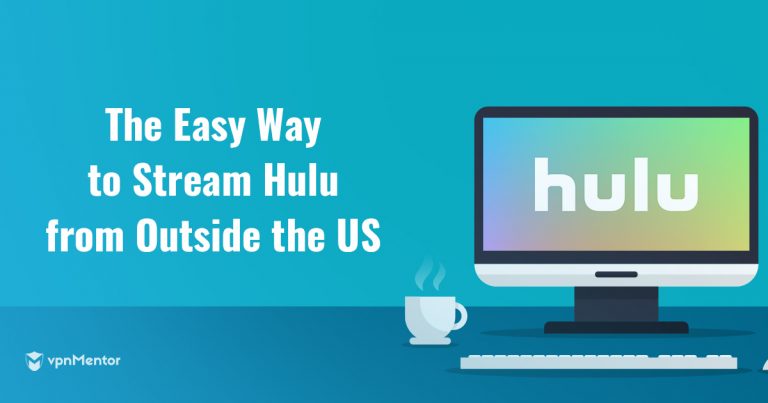 Craving a Hulu marathon?
Hulu uses geolocation technology to block viewers outside of the US. If you're currently located outside the country, you'll need a VPN to watch Hulu.
A VPN will mask your IP location to make it look as though you are browsing the internet from within US borders, unlocking access to Hulu and dozens of other streaming services, like Netflix US and HBO GO. Whether it's Always Sunny or the Handmaid's Tale that's got you hooked, a VPN will help you get your marathon going in no time.
It's important to choose one of the best VPNs for streaming so that your internet connection is secure and fast. Our quick guide will walk you through choosing and installing the best VPN for your needs.
How to Unblock Hulu Anywhere: Quick Guide
Choose a VPN with servers in the US – NordVPN is our #1 choice for high-quality streaming!
Install the VPN and connect to a server in the US.
You're all done – time to sign in and enjoy Hulu's streaming library!
Don't have a Hulu account yet?
Hulu requires you to provide a valid US address and payment method when you sign up – but don't worry! There is a workaround to this (and you won't even need a US zip code!):
Purchase a Hulu gift card on MyGiftCardSupply.
Follow MyGiftCardSupply's easy instructions to apply the gift card to your account.
You're ready to stream!
Why You Need a VPN to Watch Hulu
When you first log in, Hulu checks your IP to see where you are located. If you are outside the US, you'll be diverted to an error screen instead of the Hulu catalog.
Luckily, you can use a VPN to bypass this geoblock quite easily. A VPN creates a secure connection between your device and a US server, which makes it look like you are accessing the internet from within US borders. This handy trick also unblocks other geo-restricted services like Netflix, and even local TV stations.
However, not every VPN can unblock Hulu – while Hulu is determining your location, it also checks your IP address against a list of known VPN servers. If you're connected to a server that it recognizes, it will block you. This is why it's important to use a premium VPN service that can bypass VPN blocks.
For the smoothest streaming experience, you'll need a VPN with high-speed connections and unlimited bandwidth. After all, there's nothing is more frustrating than your popcorn going cold while you're waiting for your movie to load!
Your VPN can help you with a lot more than just unblocking Hulu – it'll also protect your connection from malicious attacks and keep your personal information safe. In fact, when you a use a VPN, you're completely anonymous online – nobody will have any idea what you are watching, or where you're watching it from – including your ISP.
To make sure that your data and anonymity are protected, use a VPN with high-end security features like 256-bit encryption, a strict no-logs policy, and an automatic kill switch.
Ready to learn more about the best VPNs for Hulu? You can find our top five recommendations below.
The Best VPNs for Unblocking Hulu from Anywhere
Update May 2020: CyberGhost no longer supports Hulu, so we removed it from this list.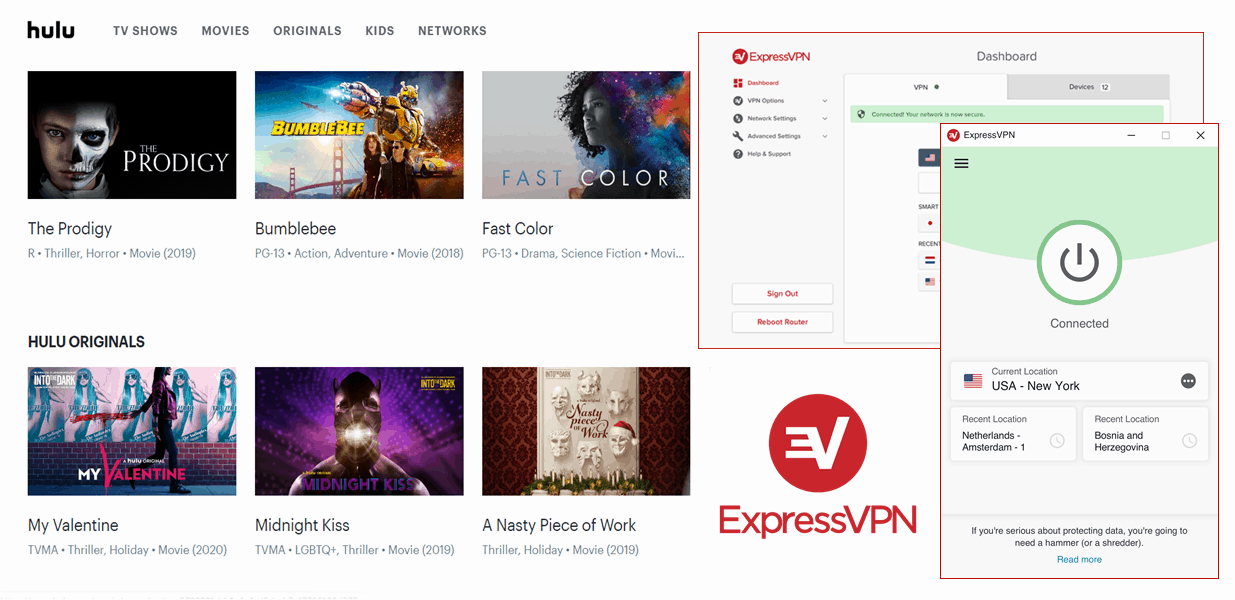 ExpressVPN is the fastest VPN for streaming – in fact, it's the fastest VPN for everything. When you combine its ultra-speeds and unlimited bandwidth, you'll never have to face lag again. And with a choice from over 3,000 servers in 94 countries, you can stream anything you like, from Hulu to HBO GO and beyond.
But ExpressVPN isn't just great for streaming – it also offers a state-of-the-art security package, complete with a strict no-logs policy, 256-bit encryption, and an automatic kill switch.
Check out this crowd-favorite VPN today with a 30-day, no-questions-asked, money-back guarantee.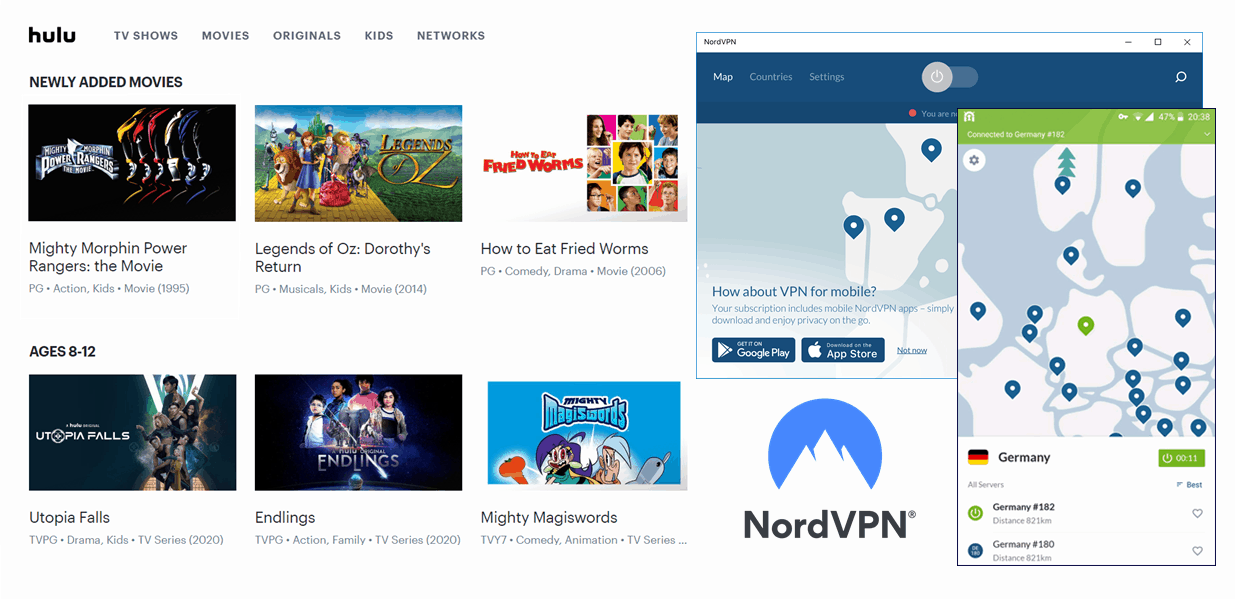 NordVPN offers the high speeds and unlimited bandwidth you need for a seamless streaming experience, combined with top-notch security that will keep your connection private and safe as you zoom past geo-restrictions and VPN blocks.
With over 5,000 servers across 62 countries, you can change your virtual geolocation in just a few clicks to unlock content in other regions, too. In fact, NordVPN's SmartPlay technology does all the work for you – it will detect which server you need to be on to unblock a site and make the change automatically.
NordVPN prioritizes your security. Alongside military-grade encryption, a strict no-logs policy, and an automatic kill switch, it offers double VPN encryption.
With all of these great features (and many more), it's no surprise that NordVPN has collected such glowing customer reviews.
You can try NordVPN risk-free for your next Hulu marathon with a 30-day money-back guarantee.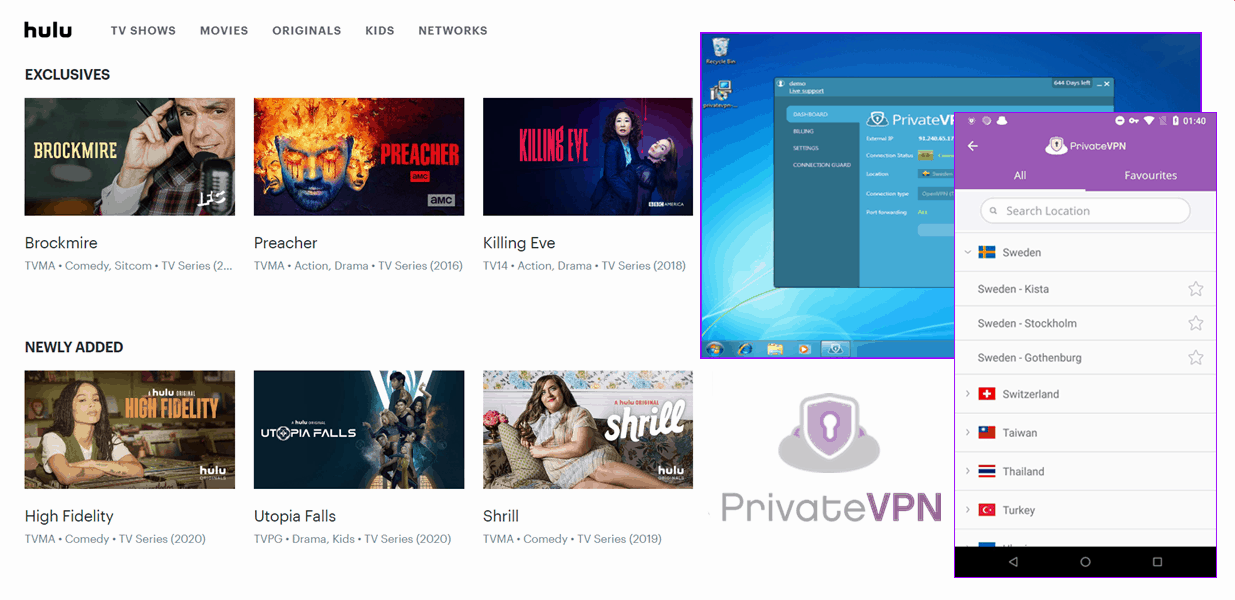 With an intuitive user interface, high-speeds, and unlimited bandwidth, PrivateVPN is a Hulu addict's best friend. It's also one of the most versatile services on the market, with apps for all major operating systems.
PrivateVPN is perfect for beginners – its unique remote assistance customer service team can even install and configure your VPN software for you!
You can try PrivateVPN with a 7-day free trial and a 30-day money-back guarantee. Learn more by reading what real customers have to say.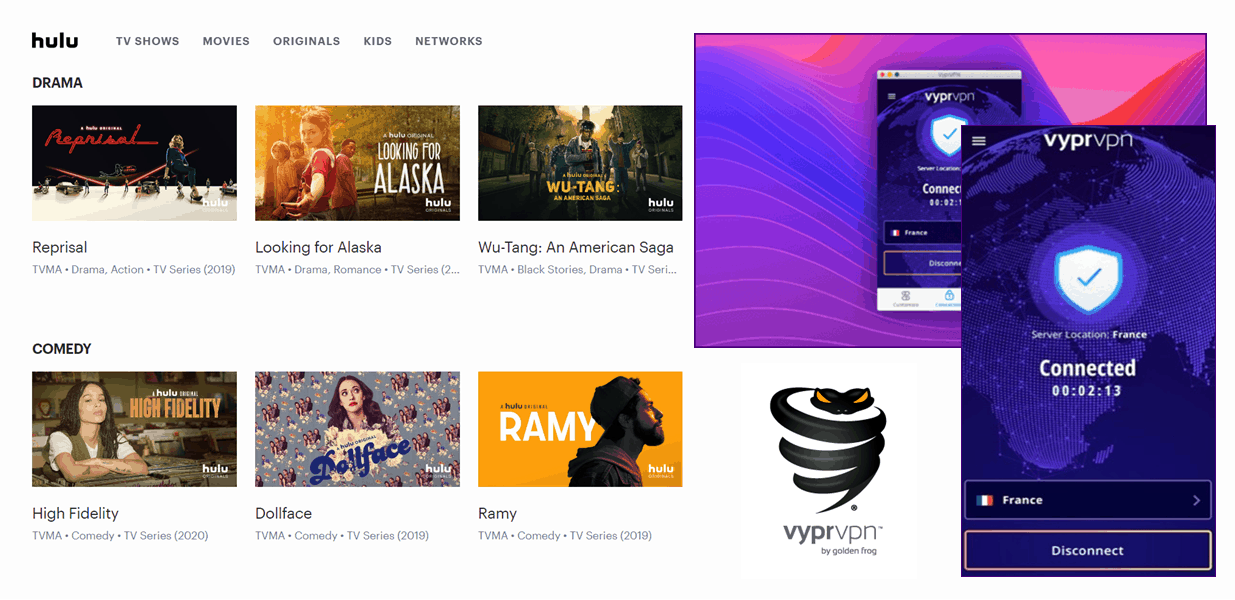 VyprVPN uses its proprietary Chameleon technology to bypass the geo-restrictions and VPN blocks on Hulu and other streaming services.
Its network of 700 servers spans 70 countries, with high-speed servers in the US. VyprVPN owns and maintains 100% of its server network (a rarity in the VPN world), giving it a distinct edge in reliability, uptime, and speed.
VyprVPN will make your connection virtually immune to malicious attacks with security features like military-grade encryption and a NAT Firewall.
You can find out why users like VyprVPN with a risk-free 30-day money-back guarantee. VyprVPN does not currently offer a money-back guarantee on services paid for with a credit card, so you'll need to test it out and decide if it's the VPN for you within the 3-day free trial.
The Bottom Line

If you travel or live outside the US and you're dying for a Hulu marathon, a VPN will help you bypass geoblocks to watch your favorite shows and movies. There is simply no better way to enjoy secure and unrestricted internet access!
And now you're ready to set up your VPN and get streaming, we've got something awesome to get you started – a comprehensive list of the best available deals for top VPNs.