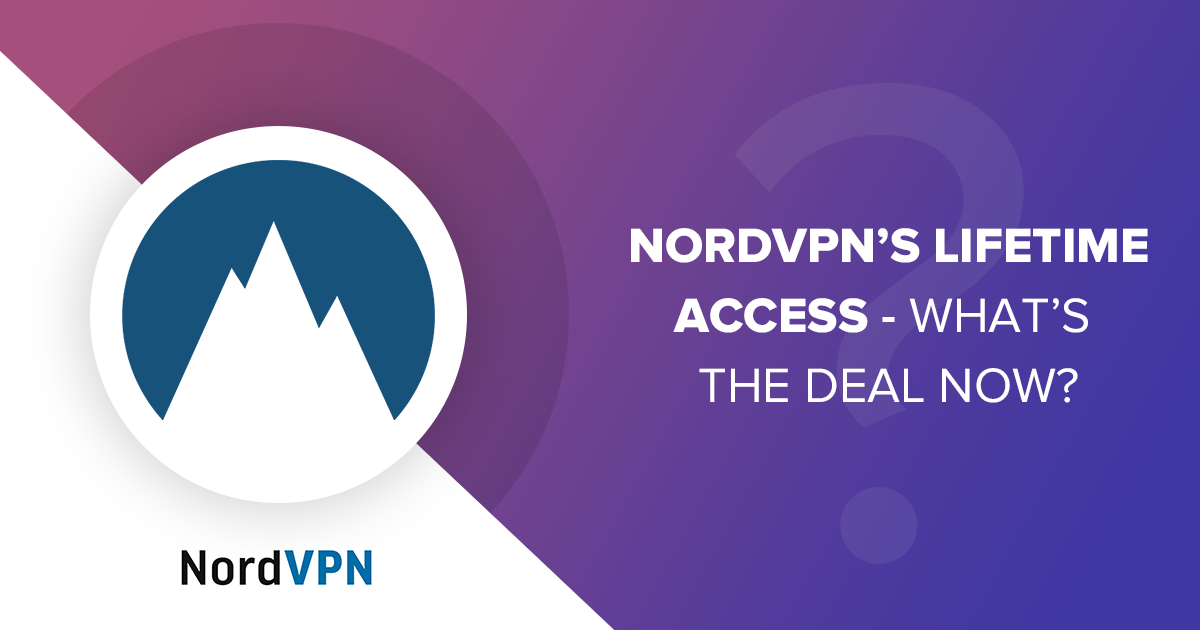 NordVPN's Lifetime Access - What's the Deal Now? Updated 2023
Just like a great all-you-can-eat meal at a buffet, a lifetime VPN deal can be hard to resist. NordVPN's lifetime access plan was no different. However, as enticing as it was, they've since removed the deal – and for good reason.
Before being tempted into spending your hard-earned cash on an unlimited lifetime subscription, it's important to consider a number of factors. You want to be sure to choose the best VPN deal for you. Right now, you can get ExpressVPN with a 49% discount when you sign up for the first time!
Does Lifetime VPN Subscription Really Mean Lifetime?
When you see a lifetime VPN subscription you may think it sounds too good to be true - and, you're probably right.
In order to provide high-quality lifetime service, a VPN provider would need to, at the very least, build and maintain a large network of servers around the world, and develop software platforms compatible with multiple devices. It's hard to imagine being able to do so viably with only a one-time-payment as low as $20 from their users.
This type of business model would make the company heavily dependent on continually gaining new subscribers. However, with every new subscriber they gain, their servers become more crowded, slowing them down and driving down the quality of service for all users.
The risks associated with signing up for a lifetime VPN subscription don't stop there.
For one, the company has no incentive to provide good customer service as they've already secured your money upfront. Your privacy and security are put at risk because VPNs that are struggling financially may consider selling your data logs to advertising partners or other third parties.
As technology is constantly evolving, you may find yourself with an inadequate VPN down the line. In the worst-case scenario, a less reputable VPN provider may shut down and disappear with your money altogether.
What's more, these unlimited deals are usually sold by third-party resellers – and if you enter their company names in a simple Google search, you'll usually find they have less than ideal track records.
If you're currently considering signing up for an unlimited VPN subscription, it's best to think again.
So, What's the Best Deal?
Now you know that an unlimited VPN subscription isn't the best idea, you're probably wondering about the actual best deal you can get for a VPN service.
The best way to save money and still receive exceptional service is to sign up for an annual subscription.
NordVPN is one of the best VPNs on the market today, and it offers 2-year, 6-month, and 1-month plans that run as low as $3.49/month. Another top VPN (that's even cheaper) is CyberGhost, which offers plans for as low as $2.19/month. You can even try out its service risk-free for 45 days.
What Makes NordVPN a Good VPN
When choosing a VPN provider, you want to take into account a number of factors: unmatched security standards, fast connection speeds and innovative technology features, to name a few…
NordVPN checks all those boxes, and more, making it a strong option. But there are other equally good options available, too. ExpressVPN and IPVanish both offer top security features and have super fast speeds with reliable global networks.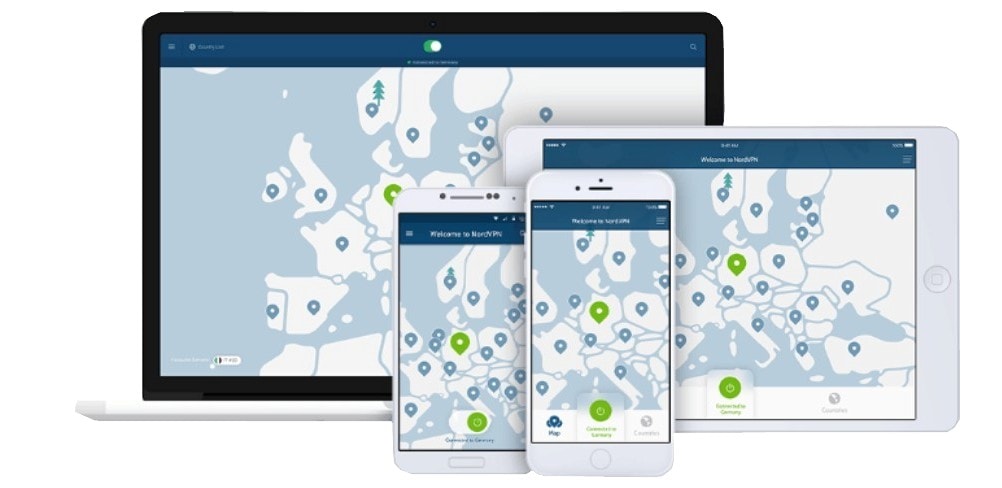 NordVPN can easily bypass VPN blocks, making it the perfect solution for unblocking Netflix and other streaming services, such as BBC iPlayer, Hulu, HBO Go and more.
With its lightning-fast connection speeds and SmartPlay technology, you'll have a smooth streaming experience, with no annoying pauses in connection due to buffering.
It also offers a robust network of over 5,149 servers in 60 different countries, allowing you to access content from all over the world.
With NordVPN, your privacy is an utmost priority. They promise a strict zero-logs policy, backed by an independent audit. The company is based in Panama, far from the prying eyes of the 5/9/14-eyes alliance.
NordVPN's double VPN feature means all your data is encrypted twice with military-grade AES 256-bit encryption. Your online identity is secured even further with DNS leak protection and an automatic kill-switch in the event of sudden drops in connection.
To learn more about NordVPN and read what existing users have to say about them, check out our in-depth review page.
Summary
It's understandable why NordVPN pulled the plug on their lifetime access deal to be able to continually provide their users with good service. But that doesn't mean you can't find a good deal. Annual subscription plans can save you big bucks - and to save even more, don't miss our deals and coupons page.
Looking for a great VPN deal? Here are the best options...
Privacy Alert!
Your data is exposed to the websites you visit!
The information above can be used to track you, target you for ads, and monitor what you do online.
VPNs can help you hide this information from websites so that you are protected at all times. We recommend ExpressVPN — the #1 VPN out of over 350 providers we've tested. It has military-grade encryption and privacy features that will ensure your digital security, plus — it's currently offering 49% off.