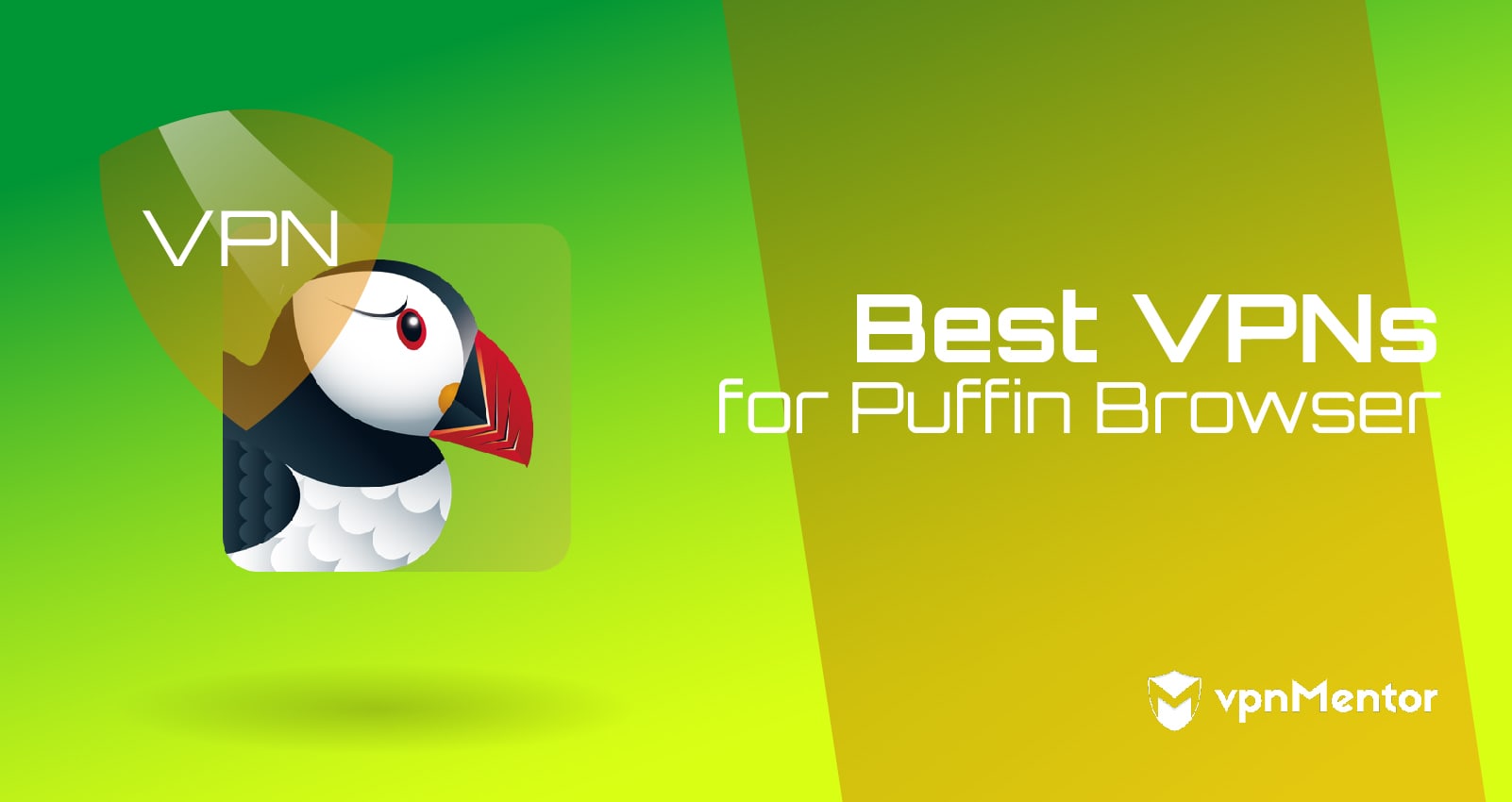 3 Best VPNs for Puffin Browser | Secure, Fast Browsing in 2023
Puffin Browser claims to speed up your web browsing by using the cloud, while also boosting your online security.
This is achieved by loading web pages on cloud servers and sending the data to your device, thus isolating your browser from the wider internet and the threats that lie within.
Does it work?
Puffin is certainly fast, and proving popular - it's now available on MacOS, Windows, iPhone, and Android. However, hosting all your web browsing on the cloud creates serious data privacy and security issues.
To reduce your risk, use a VPN to stay safe while using Puffin Browser. This guarantees complete privacy, security, and anonymity online, without slowing down your internet.
Quick Guide: Best VPNs for Puffin Browser
ExpressVPN: This is the fastest VPN on the market. ExpressVPN has servers in over 90 countries, delivering speed, security, and anonymity.
CyberGhost: When you need to protect numerous devices at once, CyberGhost delivers reliable, secure connections and easy installation.
PrivateVPN: For VPN newcomers, PrivateVPN offers a budget-friendly, simple, and effective solution.
Why You Need a VPN for Puffin Browser
If you're using Puffin Browser, you take internet security and speed seriously.
The benefits that Puffin Browser claim in this regard, however, are also a liability. Using the browser, all your activity is processed on remote servers, with your data passing between these and your device. Puffin Browser claims all data is encrypted and the servers secure, but you're still vulnerable to attack.
Puffin Browser also does not offer robust privacy settings like those on a VPN. Its main focus is speed. As a result, websites and trackers will be able to access a lot of information based on your browsing activity, including your IP address.
A VPN resolves these concerns by adding extra layers of protection around your Puffin Browser data.
Using military-grade encryption, a VPN creates a protective tunnel around your internet traffic, hiding it from being monitored, tracked, or attacked by outside parties.
The extra encryption is backed up by additional state-of-the-art VPN security features, like a strict no-logs policy, an automatic kill switch (in case of connection issues), OpenVPN and IKEv2/IPSec protocols, and much more.
By connecting to the internet via a VPN with a global library of servers, you can also mask your IP address and physical location. Combining all of this added security creates an impenetrable shield, protecting you and your Puffin Browser data from attacks, data leaks, and much more.
Access Puffin Browser With ExpressVPN
That's Not All a VPN Can Do
At the same time it's improving the security and privacy of Puffin Browser, a good VPN offers a host of other benefits to users.
The military-grade encryption and other security tools described above work apply to every browser, device, and online activity. If you're streaming movies, playing online games, downloading, or just reading the news, a VPN keeps you hidden, safe and anonymous.
Whatever you do online, your activities are kept a secret, protecting you from like malware, ransomware, adware, malicious tracking, DDoS attacks, stalking, and malicious tracking. You'll be shielded from annoying ads and government surveillance.
Likewise, by connecting to the internet outside your home country, you bypass censorship and geo-restrictions on content. A VPN gives you access to 'borderless' internet.
While Puffin Browser is already fast, a VPN makes everything faster. By hiding your online activity, you avoid ISP throttling - the deliberate slowing down of your internet connection due to limited bandwidth. Whatever you do online, you get fast, stable, reliable connection speeds.
Put this all together and it's clear a VPN will make a huge difference to your life online. To benefit from everything we've described, you need a powerful VPN that provides airtight security, without slowing down your connection.
Only the very best are capable of this.
Access Puffin Browser With ExpressVPN
The Best VPNs for Puffin Browser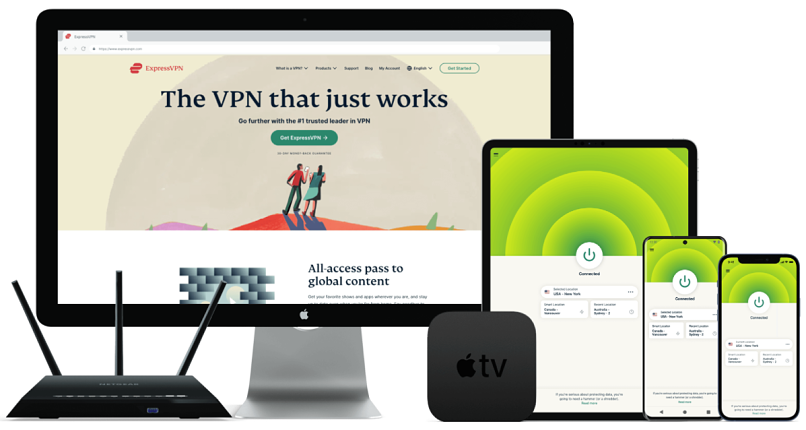 Editor's Choice
Editor's Choice

Tested February 2023
Try Risk-Free for 30 Days
Available on:
Chrome
Router
Smart TV
More
www.ExpressVPN.com
The fastest VPN on the market, ExpressVPN delivers incredible speeds, with servers in 160 locations across 94 countries. Wherever you are, you'll enjoy fast, secure internet on Puffin Browser, or any other.
ExpressVPN backs up its unrivaled connection speeds with best-in-class privacy features. While browsing, downloading, or streaming, you get the peace of mind that comes from being totally hidden and anonymous online. ExpressVPN protects users on up to 5 devices - keeping you safe at home, work, and on the road.
Our readers love this VPN. You can try it out for yourself, risk-free, with a 30-day money-back guarantee.
ExpressVPN can unblock:
Netflix, Hulu, HBO, Amazon Prime Video, Showtime, Sling TV, DAZN, and BBC iPlayer.
Supports torrenting:
Yes, all servers support P2P activity.
ExpressVPN works on these devices:
Windows, macOS, Android, iOS, Android TV, Linux, Chrome, and Firefox. It also offers an app for use with certain routers.
Access Puffin Browser With ExpressVPN
CyberGhost is the ideal choice when you need to secure more than one device with a VPN. Installing this VPN is easy and quick, offering your airtight security across your entire network.
Your VPN settings can be instantly shared across 7 devices, with '1-click installation'. This means you get CyberGhost's impressive speeds, military-grade security, and amazing geoblock busting on every device within minutes. With 9,753+ secure servers across the globe, you can see why real users rate CyberGhost so highly.
CyberGhost is so confident you won't be disappointed, new users are covered by a generous 45-day money-back guarantee.
CyberGhost can unblock:
Dedicated streaming profile with servers optimized for: Netflix, BBC iPlayer, Sky Go, Hulu, Comedy Central, Eurosport, ESPN, and others.
Supports torrenting:
Yes; dedicated profile shows countries and number of users.
CyberGhost works on these devices:
Windows, macOS, Android, iOS, Amazon Fire Stick, Android TV, Linux, and Chrome.
Access Puffin Browser With CyberGhost
If you're new to VPNs and want to test one out, PrivateVPN is a simple, effective, budget-friendly option for VPN first-timers.
PrivateVPN offers users incredible customer support, with live agents available 24/7 even before you sign up. They will guide you through every step of using the VPN. PrivateVPN boasts installation only takes 1 minute and you're ready to go, with exceptional security, impressive speeds, and complete privacy.
Don't worry that PrivateVPN has sacrificed privacy or speed in the name of simplicity and ease of use. Our readers rank this as a powerful, effective VPN. Take advantage of the 30-day money-back guarantee to try it out risk-free.
PrivateVPN can unblock:
Netflix, Hulu, HBO, Hotstar, Amazon Prime Video, and BBC iPlayer.
Supports torrenting:
Yes, all servers support P2P activity; list of P2P-optimized servers available through the app.
PrivateVPN works on these devices:
Windows, macOS, Android, and iOS.
Access Puffin Browser With PrivateVPN
Summary
Puffin Browser offers impressive speed and built-in security features. By utilizing cloud technology, it certainly stands out from competitors in both regards.
There is a catch, however. Puffin Browser's cloud-based web browser exposes users to numerous online threats and reduces your control over your internet privacy.
To ensure your security and privacy aren't compromised using Puffin Browser, combine it with a powerful VPN. A leading provider like ExpressVPN adds many additional layers of safety, guaranteeing you a safer, more anonymous, and faster internet experience.
Access Puffin Browser With ExpressVPN
Further Reading
We've listed a lot of reasons you need a VPN, but that's just the start. To see all the changes a VPN will make to your life online, read our complete guide. 
If you're worried about speed, we've tested 100s of VPNs and picked out the fastest. 
Still deciding which VPN is perfect for you? To help you out, we've picked the best VPN deals, discounts, and coupons available.
Privacy Alert!
Your data is exposed to the websites you visit!
The information above can be used to track you, target you for ads, and monitor what you do online.
VPNs can help you hide this information from websites so that you are protected at all times. We recommend ExpressVPN — the #1 VPN out of over 350 providers we've tested. It has military-grade encryption and privacy features that will ensure your digital security, plus — it's currently offering 49% off.