PureVPN Does Not Work With Netflix? Here's What to Do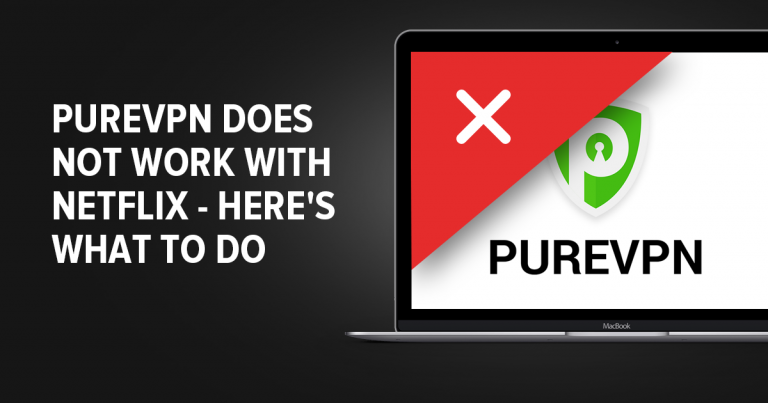 It's another Friday evening — you just want to unwind with some US Netflix even though you don't live in America. Fortunately, you know what to do, so you launch your PureVPN app and, just a few minutes later, you're all set.
Until you see this on your screen: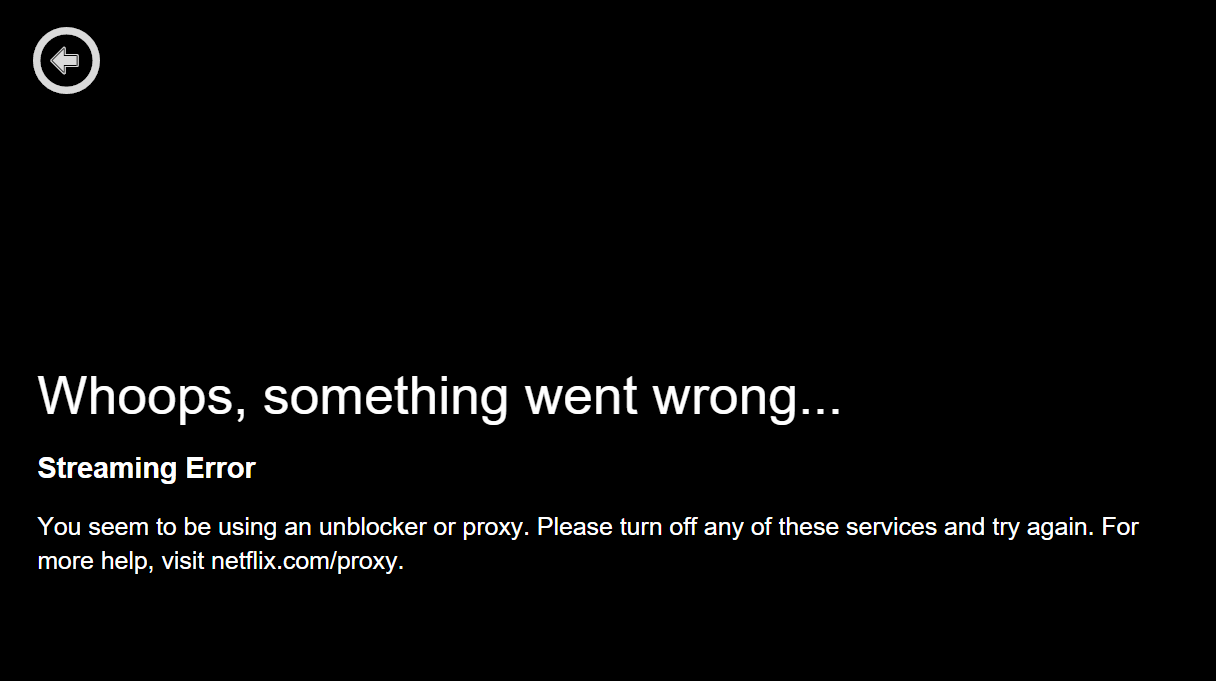 It's the dreaded Netflix proxy error message — it's now hit PureVPN users. Using it to watch region-specific Netflix abroad is going to be difficult.
But don't panic! There is a solution. Read on to find out how to keep watching your favorite shows wherever you are, with no interruption.
Why PureVPN Doesn't Work with Netflix Anymore
Netflix blocks VPNs all the time.
Whether it's down to copyright laws, the demands of production studios or pressure from competitors, Netflix's policy on VPNs is a tough one.
Here's how it works:
Netflix goes to great lengths to block VPNs and proxies preventing users from watching local versions of the platform outside its intended territory.
The result? Whole ranges of IP addresses and DNS are blacklisted periodically, meaning those VPNs affected can no longer unblock Netflix.
This happens in waves — which is why PureVPN may have worked for you last week but doesn't anymore.
PureVPN is known for its speed and accessibility. Despite advertising its unblocking capabilities, it remains vague about Netflix support, and it has no Netflix-specific features:
PureVPN doesn't officially declare support for Netflix, but a little research will tell you. Many PureVPN users are now getting the Netflix proxy error message because the provider's servers have come on to the blacklist radar.
You Can Still Watch Regional Netflix Abroad…
…but PureVPN is unreliable at best for now.
Here's why:
PureVPN offers Dynamic IP only, meaning you get a different IP and DNS every time.
PureVPN's current IP range is blacklisted by Netflix.
There's no official Netflix support.
The provider has yet to announce that a fix is in the works.
As it stands, PureVPN can't get around the Netflix VPN block, and there's no guarantee it will do in the future.
The solution is simple — use a different VPN.
Disappointed with your current VPN provider? Check out our picks for best all-around VPNs for Netflix!
When looking for a reliable Netflix VPN, these features are important:
A solid Netflix track record.
No matter what providers say, customer reviews are the best guarantee. Look for a VPN that's proven its ability to deal with Netflix blacklisting.
Static IP addresses.
You'll always get a dedicated address with a static IP. If it works with Netflix, you have guaranteed access every time.
A variety of servers.
More servers mean a bigger IP range, which makes it difficult for Netflix to blacklist every single address.
Superior encryption.
Better encryption translates to a lower chance of Netflix detecting your VPN, so long as it doesn't impact your speed too much.
Finding the best Netflix VPN may take a while as the best providers don't want to expose themselves.
We've made it easy for you — here's our list of the top Netflix VPNs for easy and reliable access to the popular streaming platform:
Watch Your Favorite Shows on Netflix with a VPN
The game between Netflix and VPNs is a challenge for all providers. The blacklist may have reached PureVPN, but there are others still able to connect you to local Netflix versions, no matter where you are.
Get the best VPN deals today — excellent VPNs for a bargain!