PureVPN Can't Unblock Netflix in 2019 – So Here's What to Do!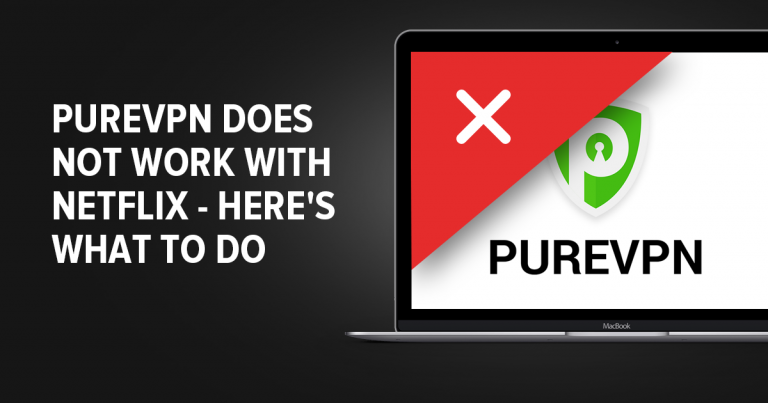 The Netflix crackdown on VPNs makes it even more difficult for users to access its services and watch their favorite movies and TV shows from wherever they happen to be. Sadly, even PureVPN is no longer able to bypass the geo-restrictions. But don't worry – CyberGhost is your golden ticket to get back into Netflix!
Why Can't PureVPN Unblock Netflix?
Netflix has been clamping down on VPNs and proxy services in attempt to restrict its content to certain regions. Once Netflix blacklists a VPN, it can no longer access the service.
PureVPN is popular for its outstanding server network, compatibility with multiple platforms, and overall reliable performance – but sadly, its IPs are now blacklisted by Netflix. If you try to watch with PureVPN, you'll get nothing but the infamous Netflix proxy error message.
In addition, PureVPN only uses Dynamic IP – meaning shared IP addresses which constantly change – making it nearly impossible to bypass Netflix geo-blocks.
Shopping for a VPN? Here's what you need to look for.  
This is How Cyberghost Can Unblock Netflix
Even though CyberGhost has had its struggles with Netflix in the past, it has impressively reinvented itself to outsmart PureVPN when it comes to accessing American Netflix (although it still struggles with catalogs in some other countries).
Unlike PureVPN, CyberGhost uses static servers with shared IPs among users to get around Netflix geo-blocks.
The CyberGhost client includes different modes for different purposes (streaming, torrenting, browsing, etc.). When you choose the "Unblock Streaming" mode, you'll be able to unblock a variety of streaming services, with Netflix at the top of the list, of course. Not only that, but this mode automatically picks the most suitable server to access the service you want. To unblock Netflix, you'll be instantly connected to a US server.
CyberGhost regularly adds more and more servers to its massive network (2000+ servers in 50+ countries). They have recently added more servers in the USA and Canada for faster and better streaming.
CyberGhost also offers a free trial and a 45-day money back guarantee, giving you a chance to experience the service before you commit.
Sometimes it seems like the ongoing battle between Netflix and VPN providers and customers will never end. Netflix will keep on trying to get rid of the VPNs people use to watch their content, but there will always be VPNs that are stronger than the geo-blocks.