Top 5 (REALLY FREE) VPN Services 2018
There's a reason free VPNs don't cost any money — you usually pay with something else (malware/ads). Find out which free VPNs are worth it with our list. Share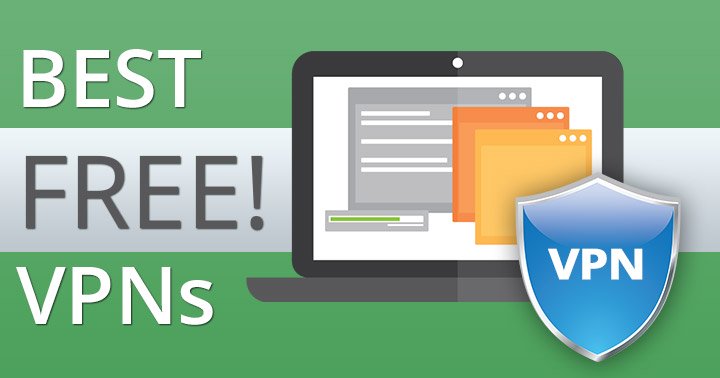 VPNs are one of the best options for protecting your privacy, encrypting your data, and changing your geolocation.
Premium services are much better at providing secure, private, geoblock-free Internet access. And, unfortunately for users, these services often cost money.
Luckily, there are some VPN providers out there that are FREE to use, and don't come with any serious caveats.
What's the catch?
As with any free service, you have to pay for it in some way. Usually, this means limited data or a slow connection (so no Netflix), but – in serious cases – it can include bad encryption, targeted ads, and a breach of privacy.
On the upside, some research will reward you with reliable VPNs that are not only free but won't land you in a mess of their own, either.
So, if you need to use a VPN for, say, a day trip to Russia in order to access censored content, there are plenty of free VPNs that can do this without having you worry about privacy issues or malware.
If you need to use a VPN for a day trip to Russia in order to access censored content, there are plenty of free VPNs that can do this.
Free VPNs are also great for sporadic times you want to encrypt your data, like when you're on an unsecured network. Sure, they might not have a server in every country, but chances are you don't need a server in Nicaragua.

So it's not all bad news! We've done the hard work for you and reviewed the free VPN options on the market right now in order to bring you a curated list of the best free VPN services to suit your needs. 
The list below contains the best features of our favorite free VPN services. It goes without saying that each free service has compromised on something, whether it's speed or data allowance. But for free services, you can't do much better than these:
1. *Editor's Choice: ExpressVPN
While not entirely free, Express's 30-day money back guarantee is a great deal for those who are just getting started with VPN technology and want to ease themselves in with a great service!
Fastest VPN, compatible with all devices
Fast access to Netflix
Super user-friendly and easy to download
Great option for travelers
Connect to 148+ locations in more than 90 countries
Fully refundable if you're not satisfied!
Downsides:
No option for an entirely free service
Try ExpressVPN for 30 days FREE>>>
The ultimate in 'VPN services for beginners', TunnelBear is arguably the most user friendly of the lot, although its free subscribers are limited to only 500 MB of traffic each month.
No IP or data logging
Works on all devices
Offers an extra 1GB per month when you tweet about the company
Simple to use
Suitable for light downloaders and video streamers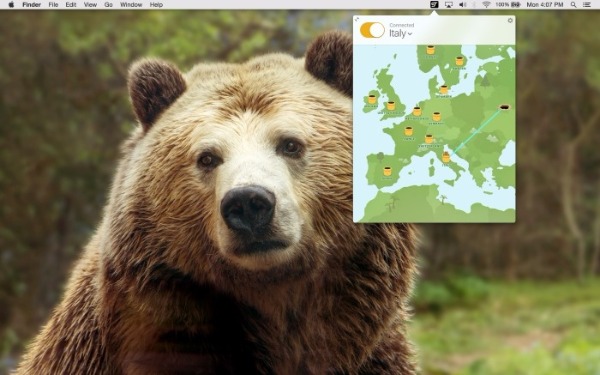 Downsides:
The monthly data limit is less than ideal
Very few advanced settings
This Malaysia-based VPN provider has over 30 available locations across the world and is highly popular.
Guaranteed security with OpenVPN encryption
Decent connection speed
2GB limit on data usage each month
Ideal for privacy in public hotspots or unlocking some websites
Downsides:
Data Limitation
Free version limited to 3 locations
It's simplicity makes BetterNet one of the more popular free VPN services for first-timers. The "free-forever" promise means you can use its VPN for as long as you want with no data limit.
No logging policy
"Free-forever" promise – you can use its VPN for as long as you want
No data limit
Available for Mac, Windows, Android, Chrome, and Firefox
Downsides:
One of the 10 worst services for intercepting malware which poses a huge problem.
Can't choose which server you connect to.
Windscribe it one of the best free VPNs out there. While it's adblocker and firewall can be a little aggressive, Windscribe's generous data allowance and proper privacy commitment easily take it to the top of the list.
10 GB of data a month
Great speeds for available free server locations
Doesn't store connection logs, IPs or visited sites
Offers an extra 5GB if you tweet about the service
Earn an extra 1GB each time you refer a friend
Built-in adblocker and firewall
Access to Netflix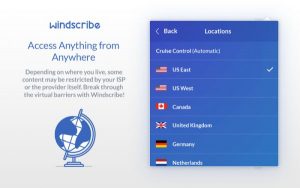 Downsides:
Free users don't have access to all the servers
While not an entirely free service, GooseVPN has a 30-day free trial. It boasts excellent customer service with 24/7 support and promises to solve all issues within 3 hours!
30-day free trial (will automatically start charging you if you don't cancel your subscription after the trial is up)
A great network of 50+ servers worldwide
Consistent speeds
User-friendly platform
Downsides:
Expensive billing after 30-day free-trial.
Technical issues
One of the newest free VPN services to hit the market, Proton is operated by experts who are dedicated to cyber security. This makes their privacy features some of the best on the market.
No bandwidth caps on data
Access to servers in the Netherlands, Japan, USA, and Switzerland
No logging
Downsides:
The speed is made deliberately slow for free users to encourage them to upgrade to the paid package
Conclusion:
Now that you have had a taste of the positive features a VPN service has to offer and you've tried one or a few of the above free options, you may be ready to upgrade to internet protection without compromise.
In order to get the ultimate in encryption and fast connection speeds, we recommend using a paid VPN service. As paid VPN services become more prevalent, they also become more affordable.
There are also great deals going around all the time. Check out our VPN deals page (updated weekly) where you can grab a top-shelf VPN for dirt cheap!
Here's our pick of the top Premium VPN services today: