5 Best VPN Free Trials in February 2020 – Try Premium VPNs for Free
Updated on 24th February 2020
Testing your new VPN is very important. Our detailed top-five list will help you find the best VPNs with free trials and legit refund policies. Share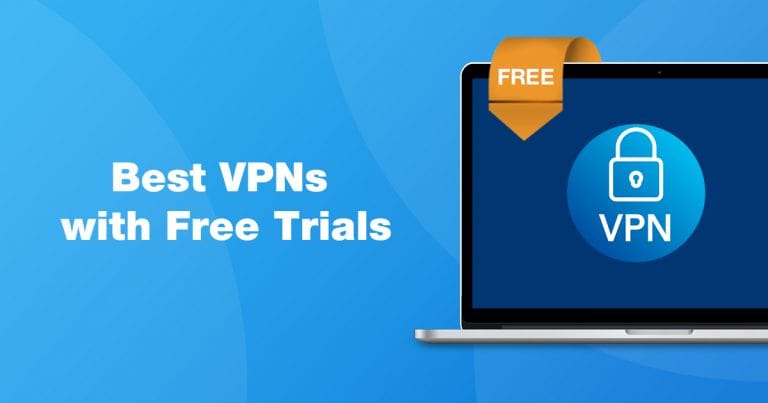 I've tested 37 premium VPNs to find the very best. But even the most highly-rated VPNs might not suit everyone.
You don't want to buy a VPN subscription only to find out you can't access your favorite streaming site or the speeds are too slow at peak times, or you just can't get to grips with the interface.
So, even with my expert recommendations, the only way to be certain if a good premium VPN is the right fit for you is to try it out. That's why I recommend choosing a VPN with a free trial so you can try it out, risk-free.
Not all VPNs have free trials. And even when they do, there are strings attached. For example, sometimes you need to enter credit card details. We'll show you which hidden catches to watch out for.
Read on to find out which top-rated VPNs offer the best free trials. We'll also explain how in some cases, a no-questions-asked money-back guarantee can be just as good as a free trial – and even show you a truly free VPN you can use instead.
Short on time? Here's a quick guide to the best VPN free trials:
Best VPN Free Trials – Updated February 2020

ExpressVPN doesn't offer a standard free trial. Instead, it gives you a 30-day money-back guarantee – a great alternative.
A regular free trial restricts you to just a few days, but a 30-day money-back guarantee lets you test the service with no restrictions for a a full 30 days. Totally risk-free.
ExpressVPN is popular because it covers all the important areas with ease. Thanks to 3,000+ ultra-fast servers in 160 locations, this VPN is one of the best picks for bypassing geoblocks, and consistently takes first place in our regular speed tests. It worked effortlessly in at least six Netflix regions during our tests.
With useful features like split tunneling, you can even set ExpressVPN up so you can watch your favorite shows both locally and abroad. This feature is also great if you need to access your mobile banking accounts.
ExpressVPN is perfect for HD streaming and torrenting, but there's more to this premium service. The bulletproof 256-bit encryption and native OpenVPN protocol support make it a top choice for security. DNS leak protection and a connection kill switch are included, too.
Your privacy is also guaranteed, courtesy of a strict (and proven) zero-logging policy. All of that, plus the excellent 24/7 customer service, earns ExpressVPN plenty of positive reviews.
ExpressVPN has polished and intuitive apps for every major operating system, browser, and device. You can connect up to five devices simultaneously. With plenty of great deals going around, you can even get this VPN at a sweet discount!
Check if you can save some cash on your ExpressVPN plan by using our exclusive coupon codes.
Length of trial: none; offers no-questions-asked money-back guarantee instead
Money-back guarantee: 30 days
Differences between trial and subscription: No difference – you get access to the full, unrestricted service
Compatible devices: Windows, macOS, Android, iOS, Android TV, Linux, Chrome, and Firefox; certain routers
Unblocks streaming on: Netflix, Hulu, HBO, Amazon Prime Video, Showtime, Sling TV, DAZN, and BBC iPlayer
Supports torrenting: yes
Payment details needed: yes
Start Your ExpressVPN Trial Now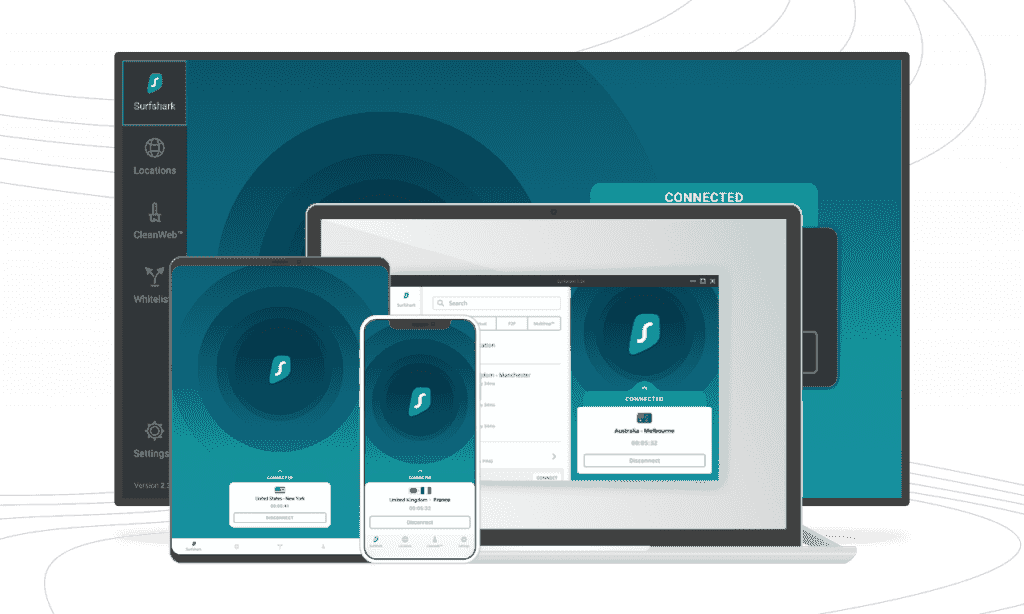 Surfshark has a free 7-day trial for Android and iOS devices. It gets even better!
As long as you've redeemed the trial via Google Play or Apple App Store, you can use your new account on any platform during the test period. This means you can try out Surfshark on your PC, Mac, or even browsers, completely free for one week.
If you need more time, there's always the 30-day money-back guarantee for longer tests.
But why choose Surfshark? A relatively new service, it's already building a strong reputation. You get 1041+ reliable, high-speed servers around the world – ideal for anything from casual browsing to bypassing geoblocks on Netflix (tested in seven regions worldwide) and other popular streams.
Another highlight is the unlimited number of connections – Surfshark can be used on as many devices as you want simultaneously. Great if you need a VPN for all your family and friends.
Security is on point as well. In addition to robust 256-bit encryption and a wide range of protocols (including OpenVPN, IKEv2, and Shadowsocks), Surfshark offers some great features. Among them are the mandatory kill switch and private DNS settings.
The list goes on with the Camouflage and NoBorders modes, which bring extra obfuscation. You also get CleanWeb, Surfshark's built-in ad and malware blocker.
Overall, it's no surprise why Surfshark has quickly become a crowd favorite. If you're looking for a fast, flexible, and reliable VPN, consider this one.
Length of trial: 7 days
Money-back guarantee: 30 days
Differences between trial and subscription: none
Compatible devices: Windows, macOS, Android, iOS, FireTV, Linux, Chrome, and Firefox
Unblocks streaming on: Netflix, Hulu, CBS, ESPN, and others
Supports torrenting: yes
Payment details needed: yes
Start Your Free Surfshark VPN Trial Now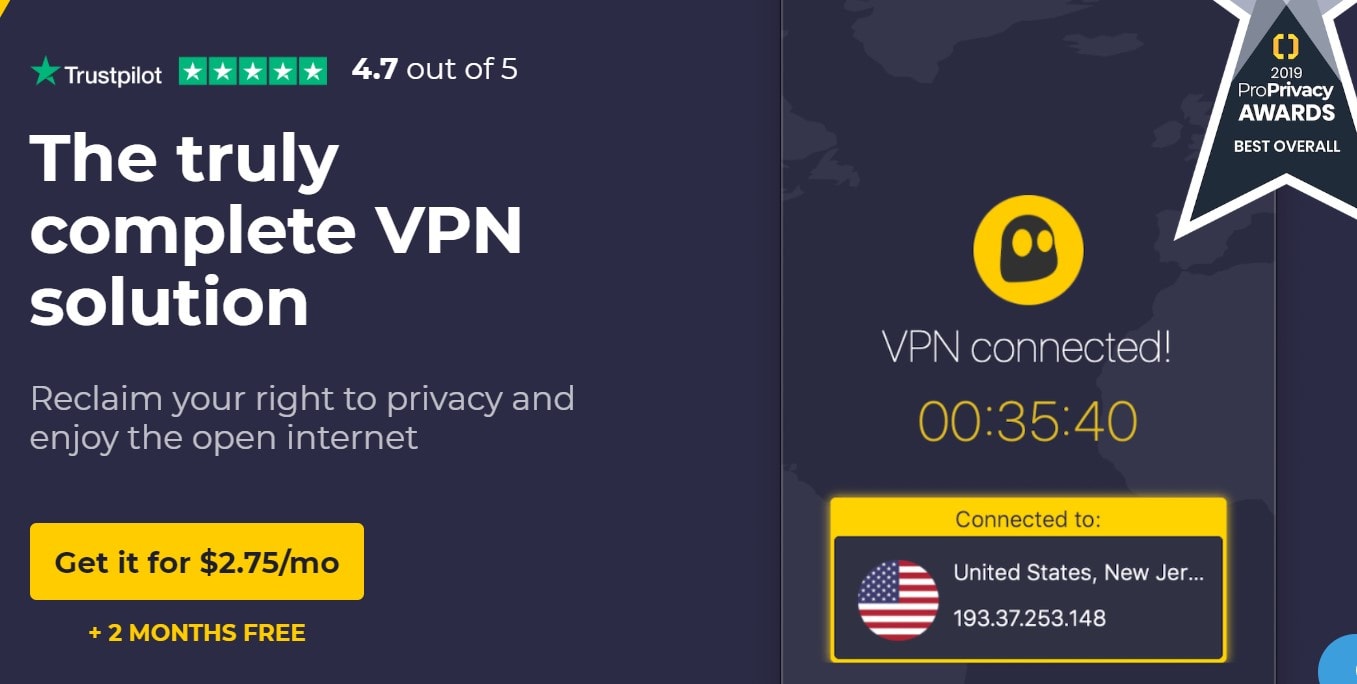 While it doesn't offer a free trial, CyberGhost is generous when it comes to testing. The risk-free 45-day money-back guarantee gives you access to all 5, 900+ servers in 90 countries.
During this period, you can try out plenty of things. Like watching Netflix US – CyberGhost works reliably for this catalog, as well as the ones in the UK, Germany, and France. The dedicated streaming profile makes it easy, even for beginners.
If you're new to VPNs, you'll also love the intuitive interface with detailed explanations for each feature and setting – and there's a lot of them. From DNS leak protection and the kill switch to anti-tracking and anti-malware, CyberGhost offers exceptionally high levels of security.
Advanced users can use the Smart Rules tab to customize their CyberGhost app with precision. Seven simultaneous connections and friendly 24/7 customer support round out this great VPN service.
CyberGhost offers plenty of value for every type of user – just one reason why it's so highly recommended in reviews. Why not check it out yourself?
Money-back guarantee: 45 days
Compatible devices: Windows, macOS, Android, iOS, Amazon Fire Stick, Android TV, Linux, and Chrome
Unblocks streaming on: Dedicated streaming profile with servers optimized for: Netflix US, BBC iPlayer, Sky Go, Hulu, Comedy Central, Eurosport, ESPN, and others
Supports torrenting: Yes, dedicated profile
Payment details needed: Yes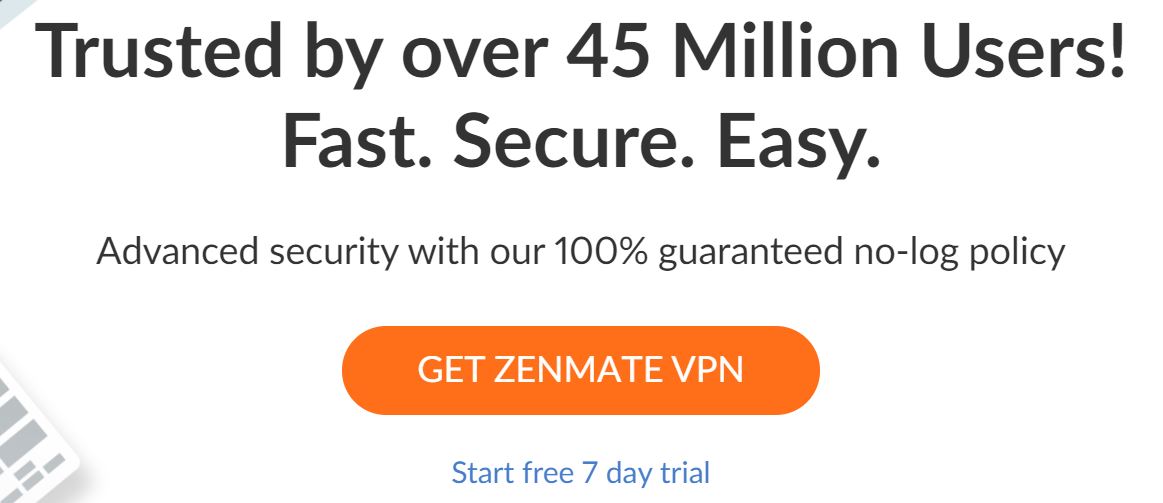 ZenMate VPN comes with a free 7-day trial, as well as a 30-day money-back guarantee. If you've passed the 7 days of free use, you'll still have ample time to test it out.
The trial and money-back guarantee apply to all ZenMate plans – and yes, there are flexible subscription options.
ZenMate operates high-speed servers in 30+ global locations, and offers essential features like one-click connect and an automatic kill switch. You can also protect up to 5 devices at once.
There is also a limited free version of its premium service with access to four server locations at 2 Mbps. Although this isn't enough to stream or torrent, it's a great option if you only need a VPN to browse or send emails.
ZenMate is very popular with our readers – if you aren't sure yet, you can learn more by reading real user reviews.
Length of trial: 7 days
Money-back guarantee: 30 days
Differences between trial and subscription: none
Compatible devices: Windows, macOS, Android, iOS, Chrome, Firefox, Opera
Unblocks streaming on: Netflix, Hulu, BBC iPlayer, Amazon Prime Video, and more.
Supports torrenting: Yes, all servers support P2P activity.
Payment details needed: No
Start Your Free ZenMate VPN Trial Now

SaferVPN offers a 24-hour free trial, which is great news. Even better, you don't need to provide any payment info to redeem it.
And if you'd like more than one day of hassle-free use, there's a 30-day money-back guarantee across the board.
Here's what you can expect out of this service. SaferVPN doesn't shine with any unique features or incredible performance, but it gets the basics right.
With 700+ servers in over 30 countries, strong 256-bit encryption, zero logging, and a variety of protocols, you get plenty of value with this VPN. There's also a kill switch and automatic Wi-Fi protection, so your data is kept safe at all times.
SaferVPN doesn't stand out for streaming Netflix or torrenting, but it still bypasses a range of geoblocked sites and allows P2P traffic on servers in Netherlands, Canada, and Spain.
SaferVPN is also available on all major platforms and supports up to seven simultaneous connections. Many users are praising this VPN in their reviews – thanks to the free trial and money-back guarantee, you can see firsthand if it's the one for you.
Length of trial: 24 hours
Money-back guarantee: 30 days
Differences between trial and subscription: none
Compatible devices: Windows, macOS, Android, iOS, Linux, Chrome, Firefox, and routers
Unblocks streaming on: HBO, Amazon Prime Video, Showtime, Sling TV, BBC iPlayer, and others
Supports torrenting: yes
Payment details needed: no
Start Your Free SaferVPN Trial Now
Looking For a Free VPN?
A free trial sounds great, but why not get an amazing VPN that's free forever? The answer is simple – there isn't a full-fledged VPN service that also costs nothing.
In fact, it's often outright dangerous to use a "free" VPN. Maintaining such a service isn't cheap, and a VPN provider has to make money somehow – if only just to keep everything running.
So when you aren't paying for your VPN with money, you can rest assured you're paying with something else.
Usually, it's your privacy – the very thing you're trying to protect with a VPN in the first place.
Many dishonest VPNs out there claim to be free, when they actually collect your sensitive data and sell it to the highest bidder.
But not everyone does that. There are some premium providers that offer a truly free and secure VPN service, albeit with some limitations. Hotspot Shield is our top recommendation.
No credit card required, fast speeds, data limited to 500 MB/day

What sets Hotspot Shield apart from many other free VPNs, is that its free version is made possible by the paid one.
This allows Hotspot Shield to maintain a free VPN service without doing shady tricks or exposing you to privacy risks.
Hotspot Shield's free offering is certainly appreciated by users on a tight budget, but keep in mind it's very limited compared to most paid VPNs.
With a daily bandwidth cap of 500 MB, you won't be streaming Netflix or torrenting for more than a few minutes. You're also confined to a single server in the United States.
Still, this is enough for light browsing and decent protection on the go. But don't take more than one device with you, and be prepared for plenty of annoying ads.
The bottom line? Hotspot Shield is a great pick if you need a free VPN for a short time, but it's also a perfect example of the drawbacks you'll have to deal with.
With so many excellent paid VPNs offering free trials and money-back guarantees, there's simply no need to settle for a frustrating alternative and compromise your security.
The Bottom Line
Before you commit to a lengthy subscription, be smart and use a free trial or take advantage of a money-back guarantee to test-drive the service. Then, once you know you've found the right service, you can safely commit to a long subscription to get the biggest savings.
We've tested all the VPNs on this list to make sure they offer true free trials with no strings attached. We've also examined and tested their refund policies to find out if they honor their money-back guarantees.
Still not sure which one to try out? We recommend ExpressVPN– the 30-day refund period gives you full access to one of the best VPNs on the market.
Further Reading