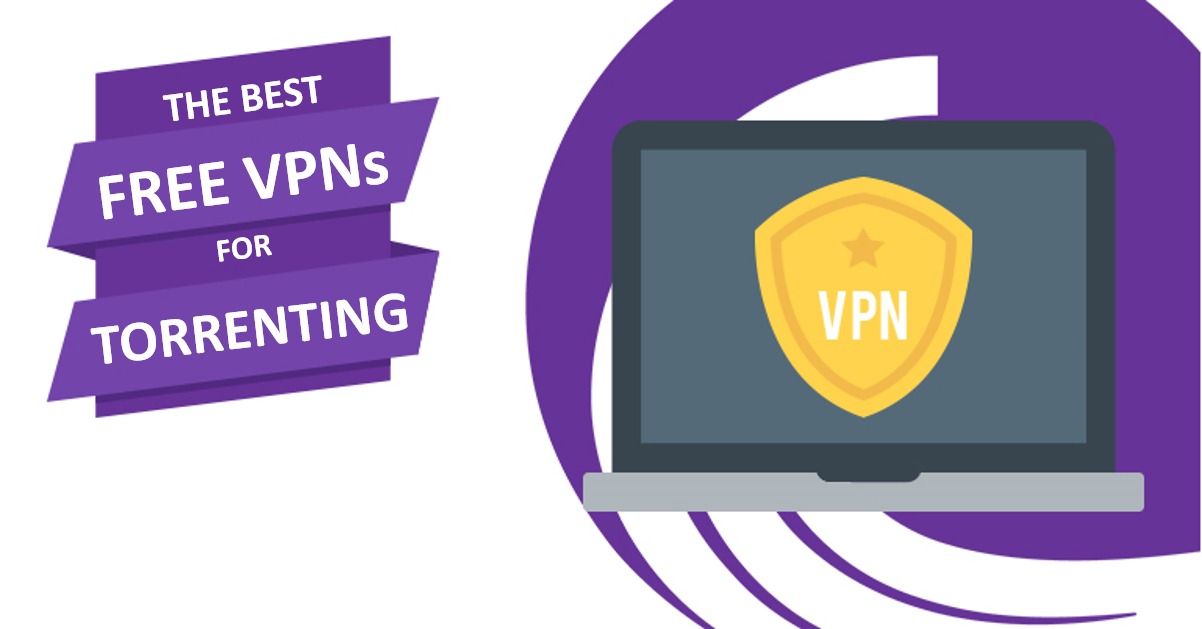 5 Best Free VPNs for Torrenting and P2P in 2023 — Fast & Safe
Using a free torrenting VPN might sound like a good idea, but I'll be perfectly honest with you: I tested 50+ free VPNs for torrenting and was shocked with some of the results.
Many free VPNs leaked my identifying information and exposed my IP address — repeatedly. Others blocked P2P transfers altogether, and the majority had such slow connection speeds that I couldn't, in good faith, recommend them as reliable options for torrenting.
There are a few free VPNs that offer reliable and secure torrenting which I've included below, but these too have limitations, including tight data caps and a low server count. If you'd like to avoid all restrictions while torrenting, your best option is a paid VPN.
My top recommendation is ExpressVPN thanks to its fast speeds, excellent security features, and a strict no-logs policy. It offers unlimited data and a massive P2P-friendly server network. And even though it's not 100% free, you can try ExpressVPN risk-free since it comes with a 30-day money-back guarantee. I tested this guarantee myself and got my money back in 3 days.
Torrent Safely with ExpressVPN >>
Important! Even though torrenting is legal in most countries, downloading copyrighted content is NOT. We don't condone the infringing of copyright under any circumstance, with or without a VPN.
Short on Time? Here Are the Best Free VPNs for Torrenting in 2023
Best Free VPNs for Torrenting — Full Analysis (Updated 2023)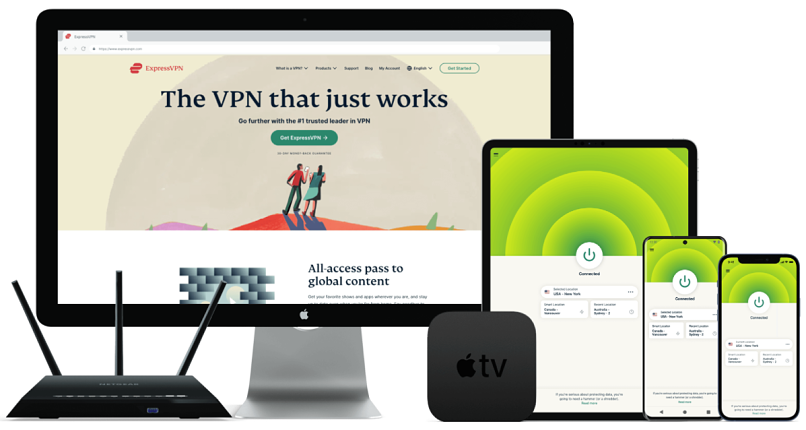 Editor's Choice
Editor's Choice

Tested December 2023
Try Risk-Free for 30 Days
Available on:
Chrome
Router
Smart TV
More
www.ExpressVPN.com
| | |
| --- | --- |
| Best Feature | Fastest and most reliable VPN I tested; ideal for torrenting |
| Data Limit | Unlimited |
| Logging Policy | Strict no-logs policy |
| Free Trial | 30-day money-back guarantee |
ExpressVPN is the fastest and most secure VPN on my list. Pair that with unlimited data and a strict no-logs policy, and you've got yourself the best torrenting VPN.
Even on long-distance connections, it delivers consistently fast speeds. When I tested its New York And Chicago servers (two of the furthest from my location), I recorded an average download speed of 121.5 Mbps, which was only a 4% drop from my base connection.
Free VPNs, and even some paid VPNs, can significantly slow speeds depending on your distance from the server. But using ExpressVPN, I could download Abilene Town (1.07 GB) on uTorrent in under 90 seconds from its faraway US servers. In addition, while torrenting larger files, my download speed remained consistently fast throughout. I never experienced any sudden slowdowns (outside the natural quirks of P2P connections) while torrenting with ExpressVPN.
ExpressVPN's Lightway protocol is largely responsible for its excellent performance. Lightway is designed to be fast, secure, and ideal for torrenting. In my experience, it works just as well as WireGuard, but if you're looking for more options, OpenVPN, IKEv2, and L2TP/IPsec are also available. You also get 8 simultaneous connections, so you can torrent while other members of your household use the VPN for separate activities like browsing or streaming.
Best of all, ExpressVPN's entire fleet of servers is P2P-friendly, so you don't have to waste time finding the right connection. And since it offers 3,000+ servers in 105 countries, you can always connect to a nearby server for fast speeds. If you're in a hurry, you can even let the app select the fastest connection for you.
Even though it's not 100% free, you do get 3 months of extra service completely free when you sign up for a long-term plan. Plus, you can try ExpressVPN risk-free since it's backed by a 30-day money-back guarantee. If you don't like it, you can get a full refund.
Useful Features
Top security features. In addition to leak protection and a kill switch, ExpressVPN offers AES 256-bit encryption enhanced with perfect forward secrecy. This means your encryption keys are regularly changed so that your torrenting traffic is virtually indecipherable. Plus, its Threat Manager feature blocks trackers and malicious sites.
Strict no-logs policy. ExpressVPN's policy has been independently verified by PricewaterhouseCoopers and tested in real life. In 2017, the Turkish authorities seized one of ExpressVPN's servers to aid an investigation. They couldn't find any information because there was nothing stored on the servers.
RAM-only servers. ExpressVPN uses RAM-only servers that automatically wipe user data from previous sessions with every reboot. In addition, the company is based in the British Virgin Islands, which has no data retention laws.
Split-tunneling. This feature lets you encrypt only the traffic of your choosing. With this feature, I ensured uTorrent was protected by the VPN tunnel while I accessed local streaming sites with my normal unencrypted internet.
| | |
| --- | --- |
| Best Feature | Specialized torrenting servers that are optimized for speed and reliability |
| Data Limit | Unlimited |
| Logging Policy | Strict no-logs policy |
| Free Trial | 45-day money-back guarantee |
CyberGhost's dedicated torrenting servers make it an excellent choice if you're looking for a reliable and easy-to-work-with VPN. These clearly-labeled servers are optimized for speed and large data transfers, so you can download files quickly without compromising your privacy.
I tested its UK torrenting server (London) while downloading a high-quality photo archive named Astronomy Picture of the Day from Legit Torrents. My speeds remained consistent, at around 120.1 Mbps (only a 6% drop). The file was quite large (2.62 GB), but it only took 3 minutes to download.
CyberGhost is based in Romania, which is outside of the 5/9/14-Eyes alliance (an international government surveillance network). This means it's not obligated to hand out user data to government agencies, even if it's asked to do so. In any case, it has a strict no-logs policy so none of your data is ever stored.
The only downside with CyberGhost is that its long-distance connections aren't as fast as ExpressVPN's. For example, the speed drop on its Toronto server was 25% (vs 8% with ExpressVPN). However, this was still fast enough for me to download torrents in a reasonable amount of time, and I could always connect to a closeby server if I wanted faster speeds.
While it's also not 100% free, it's backed by a generous money-back guarantee. This means you can try CyberGhost risk-free for up to 45 days and easily get a refund if it's not for you. Every plan comes with 7 simultaneous device connections, too.
Useful Features
WireGuard support. CyberGhost offers WireGuard, which is a popular protocol among torrenters. It's fast and lightweight, letting you download files quickly without compromising security.
Strong security. CyberGhost's "Content Block" feature blocks domains used for ads and malware. This feature will help protect you from accidentally downloading malware while on torrent sites. In addition, it also offers strong 256-bit encryption, IP/DNS leak protection, and an automatic kill switch.
Smart Rules. This feature lets you automatically protect your torrenting traffic with almost no effort. You can set CyberGhost to automatically connect to a specified server when you open certain apps, such as Bittorrent. You can also go a step further and make CyberGhost automatically connect to a server upon starting up your device.
Releases quarterly transparency reports. These reports contain details on the number of requests for user information that CyberGhost received from authorities, how it responded to those requests, and whether any user data was disclosed. Since it doesn't keep logs, the reports show that CyberGhost has never had anything to share.
| | |
| --- | --- |
| Best Feature | Strong security features that can be tweaked as per your torrenting needs |
| Data Limit | 10 GB per month |
| Logging Policy | Strict no-logs policy |
| Free Trial | Forever free plan |
In addition to standard features like AES 256-bit encryption and a kill switch, hide.me lets you tweak your VPN settings for safe torrenting.
For example, you can choose between 4 protocols on the free plan: IKEv2, OpenVPN, SoftEtherVPN, and SSTP. During my tests, I got the fastest speeds with IKEv2. However, I recommend OpenVPN because it's more secure and reliable for torrenting. If you want to get really advanced, you can even configure each individual protocol in a number of ways.
It also offers a SOCKS5 proxy as an alternative to a VPN connection. It's less secure since it doesn't encrypt your traffic, like a VPN — but this means you can get better speeds for torrenting.
With hide.me, you also get 10 GB of data, which is more generous than most free VPNs. It also doesn't have a daily data cap limit, which further sets it apart in the sea of free VPNs. This means you can download several small torrent files or a couple of large ones per month.
The free version offers free servers in 8 locations: Canada, France, Germany, Spain, Singapore, the UK, the US, and the Netherlands. Again, hide.me stands out here — this is a larger selection than most free VPNs can offer.
However, there is a downside — in my tests, hide.me only averaged a speed of 26 Mbps on a baseline connection of 127 Mbps. This is a significant speed drop of 80%. I got slightly better speeds by avoiding peak hours though, and due to the 10GB monthly data limit, I could still download more files than most other free VPNs can compete with.
Useful Features
Privacy-first VPN. hide.me is based in a privacy-friendly country (Malaysia) and has a strict no-logs policy. It doesn't store your IP address, connection timestamps, or anything else that might put your privacy at risk.
SoftEtherVPN protocol. This protocol disguises your VPN connection as normal internet traffic, allowing you to bypass VPN blocks and firewalls. This means you can torrent safely even on restrictive networks.
Auto-connect. hide.me allows you to configure how you want it to react when it detects a network. For example, you can choose to automatically enable the VPN when you connect to the internet. This way you can ensure your torrenting activity stays private, without having to enable the VPN manually.
| | |
| --- | --- |
| Best Feature | Hydra protocol for fast speeds, even on long-distance connections |
| Data Limit | 500 MB per day |
| Logging Policy | Keeps anonymized logs |
| Free Trial | Forever free plan |
Despite being free, Hotspot Shield delivers fast speeds on long-distance connections, thanks to its Catapult Hydra protocol. This ensures decent speeds even if you live far from its free server locations.
During my tests, its US free server gave me good speeds, even though I was on the other side of the planet. I received a download speed of 76 Mbps, which is a speed drop of only 34%. My download of Sita Sings the Blues was slow to begin with, but it soon picked up. I downloaded the 306 MB file in 2 minutes.
The free version protects your torrenting traffic with the same level of encryption as the paid one (AES 256-bit). Plus, it also offers an automatic kill switch, leak protection, and split tunneling.
The free plan offers 5 server locations in 3 countries (Singapore, the US, and the UK). This means you can safely access all torrent sites that are available in these locations. But with such a small selection of servers, the risk of overcrowding is high. This can lead to slow and unreliable connections. Luckily, I didn't experience this in my tests.
Useful Features
500 MB data. Hotspot Shield offers 500 MB of data per day, which adds up to a generous 15 GB per month. It makes downloading large files a pain, as the process will be stretched across many days. But it's perfectly good for quickly downloading a significant number of smaller files throughout the month.
Built-in speed test tool. Hotspot Shield's built-in speed test tool lets you quickly check your speed. You can use it to test your speed with the VPN on or off, allowing you to easily calculate the performance impact any given VPN server is having on your connection.
| | |
| --- | --- |
| Best Feature | User-friendly interface with no sign-up required |
| Data Limit | 500 MB |
| Logging Policy | Strict no-logs policy |
| Free Trial | Forever free plan |
Avira Phantom is really easy to use and set up, making it a solid choice for VPN beginners looking to torrent. You don't even need to create an account to get started, which means it's easier to keep your information private. Downloading and installing Avira on my Windows laptop took less than 2 minutes. Connecting to a server is also pretty straightforward: Just click the "Turn on VPN" button, and you're all set.
With its strict no-logs policy, you can rest assured that your torrenting activity is not being tracked. Avira Phantom doesn't store identifiable user data, like IP addresses, websites you visit, or other personal information.
The torrenting speeds are satisfactory. My tests resulted in average speeds of 79.14 Mbps, representing a mere decrease of 39 percent.
That said, Avira Phantom is capped at 500 MB of data per month (or 1 GB if you register with an email address). This is only enough to download a couple of very small torrent files. Also, while it has military-grade encryption and leak protection, it doesn't have a kill switch — which can leave you unprotected if your VPN connection accidentally drops or you run out of data.
Useful Features
Unlimited connections. You get unlimited simultaneous device connections, even on the free plan. This is rare for free VPNs as most only allow one.
P2P-friendly servers. All of Avira Phantom's servers are P2P-friendly. However, take note that it only lets you connect using the "Nearest location" feature on its Windows and iOS apps. Its free Android app gives you access to all its 1,400 servers across 37 countries.
Quick Comparison Table: Best Free VPNs for Torrenting
The table below compares the features of all my recommended free VPNs for torrenting. Here you can see each VPN's average speed, number of servers, monthly data limit, and whether it has an automatic kill switch.
Furthermore, I've highlighted if each VPN is headquartered outside the 5/9/14 Eyes jurisdiction. This is a vital factor to consider if you aim to protect yourself from possible governmental monitoring.
Tips on How to Choose the Best Free VPN for Torrenting
I looked at the following metrics to rank the VPNs on this list. You can use the same criteria if you're unsure about what to look for in a free VPN for torrenting.
Really free. A free torrenting VPN means that you shouldn't have to commit to a subscription to use the service. I tested each and every VPN on this list to make sure that it's either 100% free or backed by a trustworthy money-back guarantee.
Allows torrenting. Your free VPN should allow P2P file sharing on at least some of its servers. Some VPNs don't allow torrenting at all. All the free VPNs on this list support torrenting and some even have specialized P2P servers.
Plenty of servers. This ensures that you can find a server that is close to you geographically, which will improve your torrenting speeds. While some free VPNs only offer 1 server, I made sure to shortlist those that offer multiple to choose from across several locations.
Strong security features. I made sure that each VPN on this list has essential security features, like AES 256-bit military-grade encryption and IP/DNS leak protection. Most of them also have an automatic kill switch to keep your torrenting activity private even if your VPN suddenly disconnects.
A strict no-logs policy. Your free VPN should have a strict no-logs policy to keep your torrenting safe. None of the VPNs on this list store any identifiable data.
Fast speeds. Look for a free VPN that offers consistently fast speeds. While all VPNs will slow your speed down, the best free VPNs for torrenting keep this performance loss to a minimum. Ideally, you should be able to download torrents at a speed close to your baseline internet.
Enough data. Most free VPNs severely limit data usage. These data limits can be quickly exceeded while torrenting. That's why I made sure that each VPN on this list has a monthly data limit of at least 1 GB, which is enough to at least download a couple of small torrent files.
Device compatibility. You'll want to make sure your chosen VPN offers apps that are easy to install and use on your favorite torrenting devices. My listed VPNs all work natively with popular devices including Windows, macOS, Android, iOS, and more.
Responsive customer support. Your free VPN should offer reliable customer support in case you ever run into problems. Live chat will usually get you the quickest response — however, email, a contact form, or a knowledge base can also work. All the free VPNs on this list offer support via at least one of these avenues.
Warning: Risks of Free VPNs
Most free VPNs are unsafe for torrenting. That's why I thoroughly tested each VPN on this list to make sure they're safe. Although all free VPNs have limitations, the ones on this list won't compromise your privacy.
Some of the risks associated with free VPNs are:
Free VPNs can sell your data — Many free VPNs make money by selling your data to third parties. Be sure to choose a provider that has a strict no-logs policy so that your personal info is never at risk.
Free VPNs can have weak security — Some free VPNs lack important security features, like military-grade encryption and leak protection. This means that your torrenting activity isn't protected at all and can be traced back to you.
Free VPNs can infect your devices with malware — Many free VPNs bombard you with malicious ads. Some even have malware embedded in their apps — they can do more harm than good.
Free VPNs to Avoid
During my assessments, I found that certain free VPNs are deficient in the security features needed for secure torrenting. These VPNs could expose you to viruses and may even monetize your data by distributing it to third parties.
Hola Free VPN — Hola Free VPN is not a VPN but a P2P network — it doesn't have its own servers. You share your IP address and bandwidth with other free users. This means that any random stranger can use your IP address, and if they do something illegal, you could get into trouble for that.
TurboVPN — This VPN was found to have malware embedded in the app and does not offer leak protection. In addition, it's riddled with intrusive ads.
Betternet VPN — It logs a massive amount of data, including your IP address, location, and connection timestamps. In 2016, its Android app was riddled with trackers and malware.
Psiphon — It records sensitive data such as your browsing history and connection timestamps. Plus, it has weak security and can leak your data.
Quick Guide:
How to Use a Free VPN for Torrenting in 3 Easy Steps
Get a VPN. I recommend ExpressVPN because it doesn't have any limitations. You get solid security features, impressively fast download speeds, and unlimited data. You can try it risk-free with its 30-day money-back guarantee.
Connect to a server. Choose a server that's close to your physical location for speedy connections.
Start torrenting. Open the torrent client of your choice (like uTorrent), and start downloading.
FAQs on the Best Free VPNs for Torrenting
Are free VPNs safe for torrenting?
Yes and no — it totally depends on the VPN provider you choose. All the free VPNs on this list are safe for torrenting. They will keep your torrenting activity private from everyone, including ISPs and other peers on the P2P network. Plus, all of them have a strict no-logs policy, so your information is kept private.
That said, many other free VPNs collect and sell your data to third parties in order to make a profit. Some also have weak security and may leak identifying information since they don't have the resources to properly protect your connection. Therefore, it's important to do your research and choose a VPN that can truly keep you safe.
It's worth noting that freemium VPNs may be a safer choice than forever-free VPNs. That's because they have the resources and revenue of the premium version to ensure their free app is safe and secure. VPNs that only offer free service often have to make money from other sources, such as by selling your data or bombarding you with ads — both of which put your privacy and security at risk.
Is using a VPN for torrenting legal?
Yes, it's legal — but it can be a bit complicated. In most cases, you can use a VPN for torrenting without any problems. However, using a VPN for downloading copyrighted content is illegal and could get you in trouble.
In addition, some countries (like China and Iran) have banned or heavily regulated VPN use, and using one at all in such countries can be illegal. I don't condone illegal activities, so it's best to check your local laws to avoid facing any legal consequences.
Are free VPNs fast enough for torrenting?
Some of them are, but most free VPNs have speed caps and data limits. The VPNs shortlisted here all had speeds fast enough for torrenting. However, the forever free options all offer limited monthly data, which you'll quickly exceed while torrenting.
The best way to stay safe while torrenting is to opt for a low-cost premium VPN. Most of them come with money-back guarantees which allow you to get all your money back within a certain time frame (usually 30 days). ExpressVPN and CyberGhost are my favorites since they have fast speeds and unlimited data, so you can torrent as much as you want without any significant slowdowns.
Can I use a free VPN for torrenting on Android?
Yes, as long as it's compatible with Android. All the free VPNs on this list have apps for Android, so you can torrent with them on your Android without any problems.
That said, it's important to choose a free VPN that will keep your torrenting activity safe on Android. Many free Android VPNs leak your data and do not protect your privacy at all. Some have been known to sell user data for profits. I always recommend you do your research before downloading a free VPN app to your device.
Will a free VPN work for torrenting on Windows?
Yes, most free VPNs are compatible with Windows. Just make sure you choose a free Windows VPN that's fast, safe to use, and won't put your data at risk. Once you've installed the app and connected to a server, you'll be able to securely download torrents on your Windows device.
Can I improve torrenting performance with a free VPN?
In rare cases, yes. Sometimes ISPs will throttle high-bandwidth activities, such as torrenting, leading to very slow speeds. However, as all the free VPNs on this list hide your activity online, your ISP won't be able to tell you are torrenting, meaning they won't know to throttle you. This can leave you with faster download speeds through the VPN.
For best torrenting performance, choose a fast and secure protocol — I recommend either ExpressVPN's Lightway or the popular WireGuard. Both of these protocols help ensure fast download speeds for torrenting without compromising your security. If your free VPN doesn't offer either of these protocols, OpenVPN is your next best bet.
However, do be aware that in most cases, you will experience slower download speeds through the VPN compared to your baseline internet. This is because of the encryption applied to your connection, which will naturally slow your overall internet speed. A VPN usually only improves torrenting performance when ISPs are throttling your connection.
What if my free VPN is not working with uTorrent?
First off, you should try switching to a different server. It's possible that the server you're connected to doesn't support P2P traffic. That said, some free VPNs do not support torrenting at all. Therefore, it's important to choose a reliable free service with P2P-friendly servers.
If that doesn't work, you can also try:
Flushing DNS. Cached data buildups can affect the functionality of your torrent client, so clearing DNS cache can help. The steps to flush the DNS varies from device to device. If you're on a Windows device, launch Command Prompt and type "ipconfig /flushdns."
Disabling IPv6. If your free VPN is leaking your IPv6 address, then your ISP may be able to see your torrenting activity and restrict your traffic. Try disabling IPv6 on your device and see if that fixes the issue. Again, the exact process varies depending on the device — on Windows, it can be done through the "Network & Sharing Center".
Reinstalling your uTorrent client. Sometimes reinstalling the uTorrent client fixes the problem. That's because if one of the files is corrupt, reinstallation will simply re-write the corrupted file.
Is port forwarding necessary for torrenting with a VPN?
No, port forwarding isn't necessary for torrenting with a VPN. But it can increase your torrenting speeds by allowing incoming connections to bypass certain network restrictions (such as the NAT firewall on your router), letting you connect with more peers for both downloading and seeding.
However, it's important to note that enabling port forwarding can also pose a security risk. When you enable port forwarding, you open up a direct channel to your device. This can make it easier for online snoopers to see your real IP address or even hack and gain control of your device. This is particularly true if the port forwarding configuration is not set up correctly.
That's the reason why many VPNs (including the ones on this list) don't offer port forwarding — it simply poses too many risks for a minor benefit. Besides, you can still connect to many peers even without port forwarding. In my tests, most of the above VPNs offered impressively fast speeds without the need for port forwarding.
Protect Your Torrenting Activity With a Free VPN Today
Having tested several free VPNs, I'm happy to report that I found at least some free VPNs that can give you good torrenting speeds without leaving your privacy at risk. But still, you have to be aware that you'll always be laden with strict limitations when using a free torrenting VPN — and any service that claims otherwise is likely a scam.
That's why my top recommendation is ExpressVPN. It has top-notch security, great speeds, and unlimited data to let you torrent without any restrictions. It's not 100% free, but you can try ExpressVPN risk-free as it's backed by a 30-day money-back guarantee. If you don't like it, it's easy to get all your money back.
The best VPNs for torrenting that come with money-back guarantees are…
Privacy Alert!
Your data is exposed to the websites you visit!
The information above can be used to track you, target you for ads, and monitor what you do online.
VPNs can help you hide this information from websites so that you are protected at all times. We recommend ExpressVPN — the #1 VPN out of over 350 providers we've tested. It has military-grade encryption and privacy features that will ensure your digital security, plus — it's currently offering 49% off.
We rank vendors based on rigorous testing and research, but also take into account your feedback and our commercial agreements with providers. This page contains affiliate links.