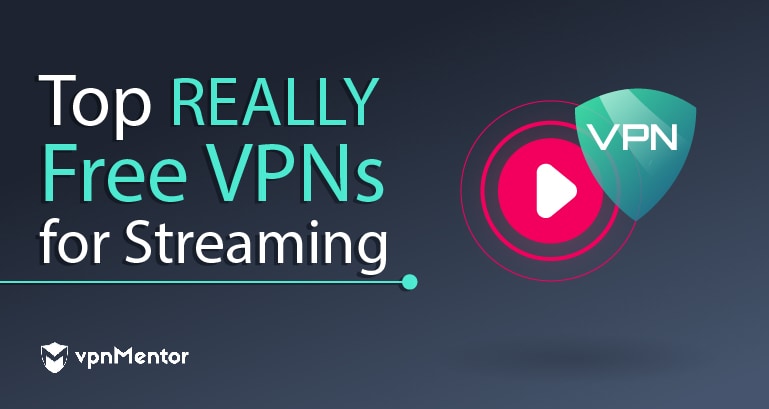 Top 9 REALLY Free VPNs for Streaming | Updated May 2021
Updated on 15th April 2021
Using a VPN can unlock a world of streaming content. And with so many free VPNs available, why pay to use one – right?
There are many reasons why it's much easier and safer to use a premium VPN.
There might not be an upfront cost for a free VPN, but you usually end up paying in other ways.
From reduced speeds to data caps, a free VPN can cost you time and convenience.
Worst of all, a free VPN can even end up costing you your online safety.
A low-cost premium option like ExpressVPN is a much better option for streaming. It guarantees you the speeds, power, and security to safely stream all your favorite content.
Still, there are some good free streaming VPNs out there. I tested 25 free VPNs to bring you this list of the nine best VPNs for streaming based on compatibility, speed, and security.
Short on Time? Here Are the Best Free VPNs for Streaming:
Start With ExpressVPN Risk-Free Today!
What's the Catch With Free VPNs?
It's important to remember that free VPNs need to make money somehow. There's always an eventual price to pay.
Compatibility
Most major streaming sites like Netflix or BBC iPlayer use powerful anti-VPN software.
Free VPNs don't have the resources to consistently bypass VPN blocks on streaming sites.
Only premium VPNs can offer networks that are updated quickly and regularly enough to guarantee successful unblocking.
Device compatibility can also be an issue. Free VPNs are rarely compatible with streaming devices, routers, or smart TVs.
The best premium VPNs are compatible with all these devices. They give you complete freedom to stream in any way you like.
Limitations
Even free VPNs that are good at unblocking impose restrictions that can make streaming impossible.
Most free VPNs impose restrictions on your speed, usage, and bandwidth. 
Unlimited access is usually reserved for premium customers.
Data caps limit how much streaming you can do. Speed restrictions can lead to buffering and annoying lag.
Security
One of the primary functions of a VPN is to guarantee safe and anonymous browsing.
Free VPNs seldom offer adequate security measures.
From weak encryption to missing features like kill switches and leak protection, free VPNs cannot guarantee your safety online.
Some free VPNs are even more dangerous than using no protection at all. The worst services log and sell your data to make up for income lost from not charging.
The Best Free VPNs for Streaming (Updated 2021)
I tested 25 free services to find you the most capable and secure free VPNs for streaming.
You should be aware, though, that even these recommendations come with limitations.
They should allow you to stream some content safely. However, no one recommendation is a complete solution for unlimited streaming.
Fantastic speeds to stream in HD without interruptions
3,000 servers to easily access geoblocked sites
MediaStreamer lets you watch on any WiFi-enabled device
5 simultaneous device connections
30-day money-back guarantee
Works with: Netflix, Disney+, HBO Max, Hulu, BBC iPlayer, Vudu, and more
Compatible with: Windows, Mac, iOS, Android, Linux, routers, Apple TV, and more
With its premium features, ExpressVPN is well worth considering despite not exactly being free. You can try it risk-free (it's backed by a money-back guarantee).
ExpressVPN's speeds alone are a good reason to check the service out. You'll find you can always stream in full HD, even while connected to countries on the other side of the planet.
If you do need to connect to far off lands, ExpressVPN's 3,000 worldwide servers make it easy to find what you want. As well as being extensive, the servers are reliable and can bypass the blocks that sites like Netflix and Hulu use in seconds.
Its speeds and security features are accessible on smartphones and tablets thanks to dedicated Android and iOS apps. However, you can also use the MediaStreamer feature to use ExpressVPN's servers on any WiFi-compatible devices, from Smart TVs to consoles.
Military-grade encryptions mean your information will stay secure, and thanks to ExpressVPN's Lightway Protocol this protection will stay in place even if you switch servers.
A stringently tested verification system drastically reduces your chance of encountering malware while using ExpressVPN.
While ExpressVPN is an exceptionally reliable service, the live chat feature is available 24/7 if you were to run into issues. There's also an extensive FAQ section to answer any questions immediately.
Check out our review if you'd like to learn a bit more about why ExpressVPN was my favorite pick on the list.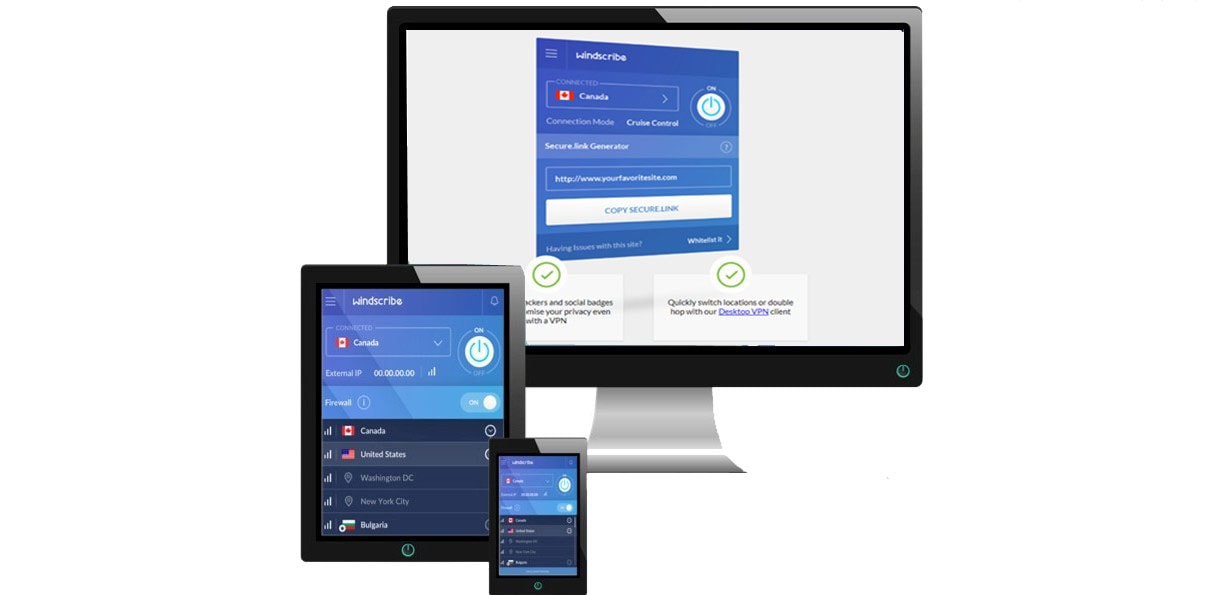 10GB of free data every month
Good speeds
Military-grade security
Built-in ad/malware-blocker
P2P-friendly servers
Unlimited simultaneous connections
Works with: BBC iPlayer, Kodi, HBO GO, and YouTube
Compatible with: Windows, macOS, Linux, iOS, Android, Windows Mobile, Chrome, Firefox, Opera, and routers
Windscribe is a free VPN that limits data usage for non-paying customers. However, its data allowances are some of the most generous I found in any free services.
You get 10GB of data for free every month. That's about five hours of HD streaming – more than enough for a few TV episodes or two or three movies.
You can even add 5GB of data to your allowance by contacting Windscribe on Twitter.
Free users get access to 10 of Windscribe's 60 locations. I could connect to servers in the US, the UK, France, Germany, the Netherlands, and Hong Kong.
Windscribe can unblock some big streaming sites. I accessed both iPlayer and HBO GO.
Unfortunately, I couldn't access Netflix. Windscribe has dedicated Windflix servers for this purpose but it reserves them for premium customers.
Speeds are good overall, though they can be unreliable during peak times when free servers become overloaded.
Windscribe's security is impressive. It protects your data with military-grade encryption, a strict no-logs policy, and a built-in ad and malware-blocker.
Free users get access to torrent-friendly servers and advanced features like split-tunneling. Windscribe also gives free users unlimited simultaneous connections.
If you want full access to Windscribe's premium features, you can upgrade with a 30-day money-back guarantee. Just remember to cancel your subscription before the end of the month to get your refund.
Find out if upgrading is a good idea in our complete Windscribe review.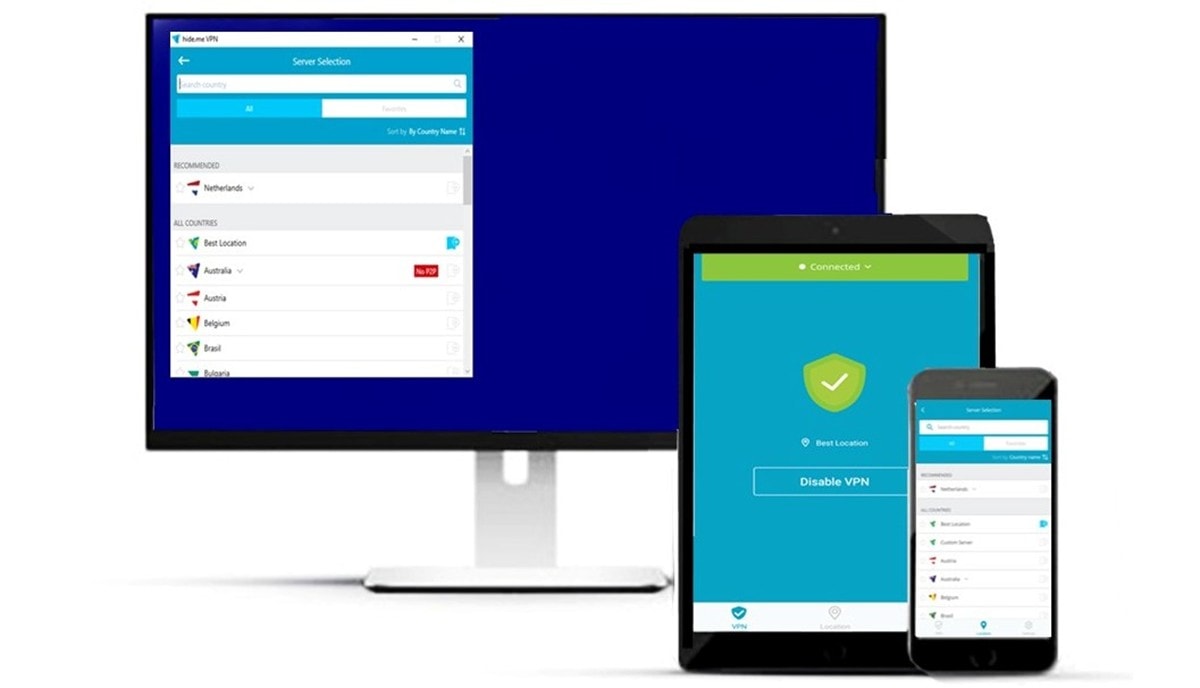 2GB monthly data allowance
No registration required
Unrestricted speeds and bandwidth
Strong security
Torrent-friendly
Works with: Hulu, iPlayer, Amazon Prime Video, HBO GO and more
Compatible with: Windows, macOS, iOS, Android, Windows Phone, Linux, streaming devices, and routers
Hide.me is an easy-to-use, free VPN that requires no signup or payment details. You never have to worry about any unexpected charges or renewals from this service.
Hide.me has 1,700 servers around the world. Free users get access to five locations, including US East, US West, Singapore, Canada, and the Netherlands.
For a free service, hide.me is adept at unblocking streaming sites. On some servers, I could access sites like iPlayer and Amazon Prime Video.
Unfortunately, hide.me's connections aren't always reliable, and access to streaming sites isn't always guaranteed. It can take a bit of time to find a working server.
Even if you can unblock your chosen site, you might find yourself held back by hide.me's monthly data cap. You get 2GB of free data every month. That's only about an hour of HD streaming.
Speeds and bandwidth are unrestricted, though. That means you should be safe from buffering and lag while you stream.
Hide.me safeguards your data with powerful security measures. Military-grade encryption meets an automatic kill switch, IP leak protection, and strict no-logs policy.
Unfortunately, free users can only connect one device at a time. If you want to get unlimited usage and 10 simultaneous connections, you can upgrade with a 30-day money-back guarantee.
See if it's worth it in our complete hide.me review.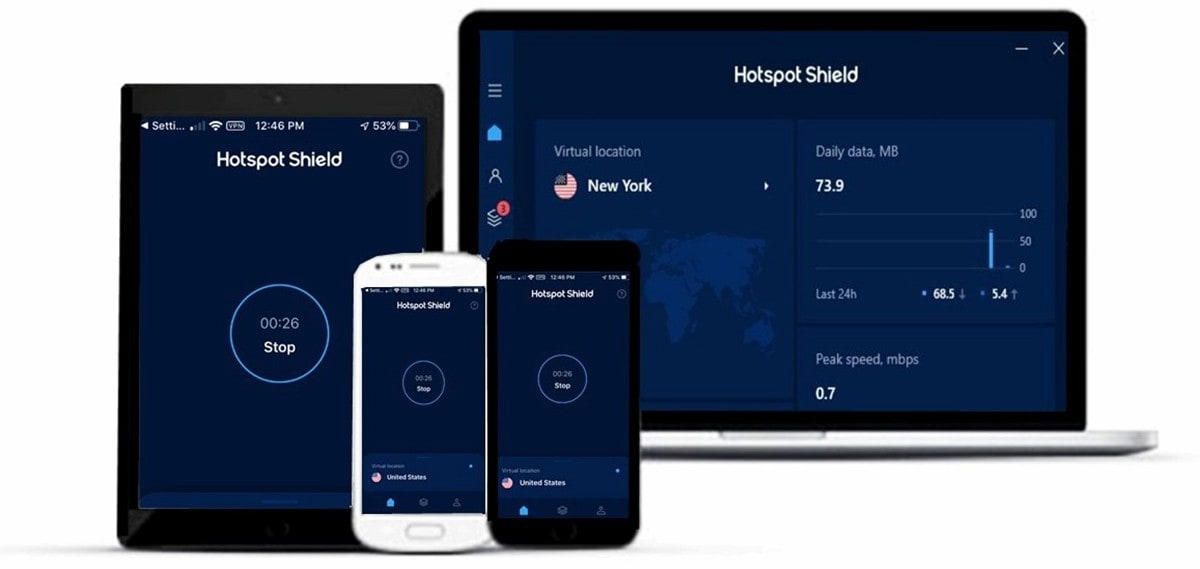 Free service with 500MB daily allowance
Military-grade security
7-day free trial, 45-day money-back guarantee
Good speeds via Catapult Hydra Protocol
P2P-enabled servers
Works with: YouTube, and Spotify
Compatible with: Windows, macOS, iOS, Android, Chrome, Firefox, and many streaming devices
Hotspot Shield is a completely free VPN with apps across all major platforms and devices.
I found it easy to download and install. You just select the right app for your device and click 'connect' as soon as it's downloaded.
Hotspot Shield gives free users 500MB of data per day. That's plenty of data for streaming. It will allow you to watch an episode of TV per day or around five movies every month.
Unfortunately, Hotspot Shield can let you down when it comes to unblocking. It can unblock Netflix, iPlayer, Hulu, and others, but these servers are only available to premium customers.
I could access free streaming sites like YouTube or the CW. Hotspot Shield's free version also allows torrenting and is a good option for streaming music, too.
On the sites I could unblock, I enjoyed smooth and fast streaming thanks to Hotspot Shield's Catapult Hydra Protocol.
Security features include military-grade 256-bit encryption and a kill switch. Unfortunately, Hotspot Shield does keep some data logs, although it promises not to log your online activity.
Premium Hotspot Shield users can connect up to five devices under one profile. Free users are limited to just one connection.
You can temporarily try a premium account for free with a 7-day free trial or a 45-day money-back guarantee. These options do require signup, and the money-back guarantee will require an initial payment.
Find out more about this fast, free VPN in our Hotspot Shield review.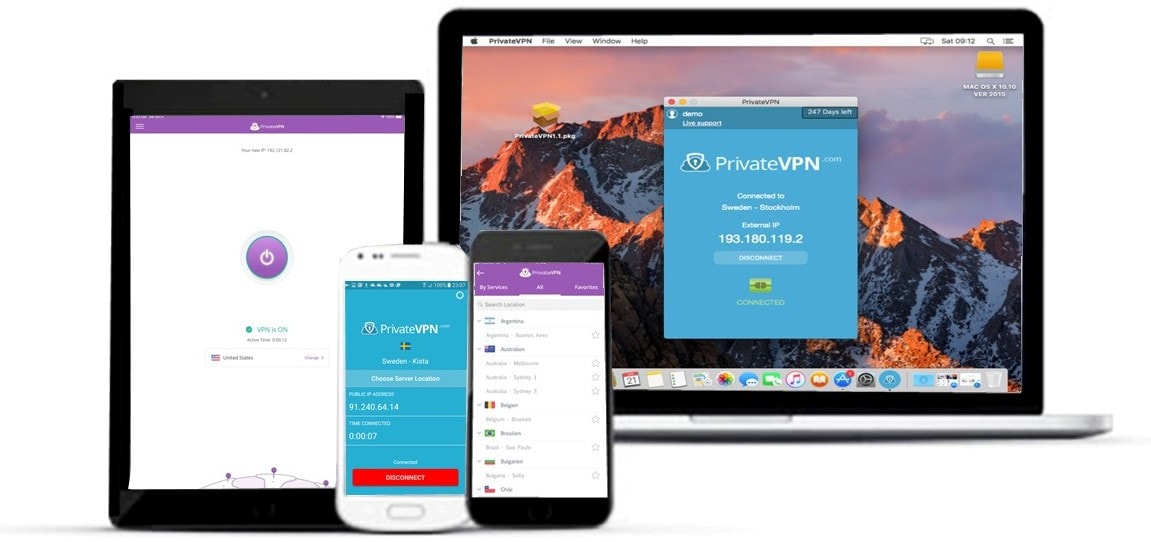 Premium service with an unlimited 7-day free trial
Fast streaming
150 server locations in 60 countries
World-class security
Works with: Netflix, BBC iPlayer, Amazon Prime Video, Hulu, HBO GO and more
Compatible with: Windows, macOS, iOS, Android, Windows Mobile, Chrome, Firefox, opera, routers, streaming devices, and some smart TVs
You can get this premium VPN for free for one week with its 7-day free trial.
You will need to register for an account, but PrivateVPN doesn't request payment details or use automatic renewals.
The best thing about PrivateVPN's free trial is that it's completely unlimited. During your week's free usage, you will get access to all the same features available to premium users.
That means full access to all the VPN's 150 server locations in 60 countries – and all the unblocking capabilities it offers.
During my tests, I found PrivateVPN capable of unblocking all the major streaming sites. PrivateVPN even labels its servers depending on which streaming sites they can unblock.
Speeds are fast enough for uninterrupted streaming. I didn't experience any buffering with PrivateVPN.
As its name suggests, PrivateVPN is perhaps best known for its world-class security. Your connection is protected by military-grade encryption, a kill switch, DNS/IPv6 leak protection, and a strict no-logs policy.
PrivateVPN is compatible with all major platforms and devices and lets you connect up to 6 devices under one license.
If you want to use PrivateVPN for longer, you can get a month-long trial with its 30-day money-back guarantee. You will have to make an initial payment, but the PrivateVPN refund process is easy and can be trusted.
See why we recommend a premium subscription in our PrivateVPN review.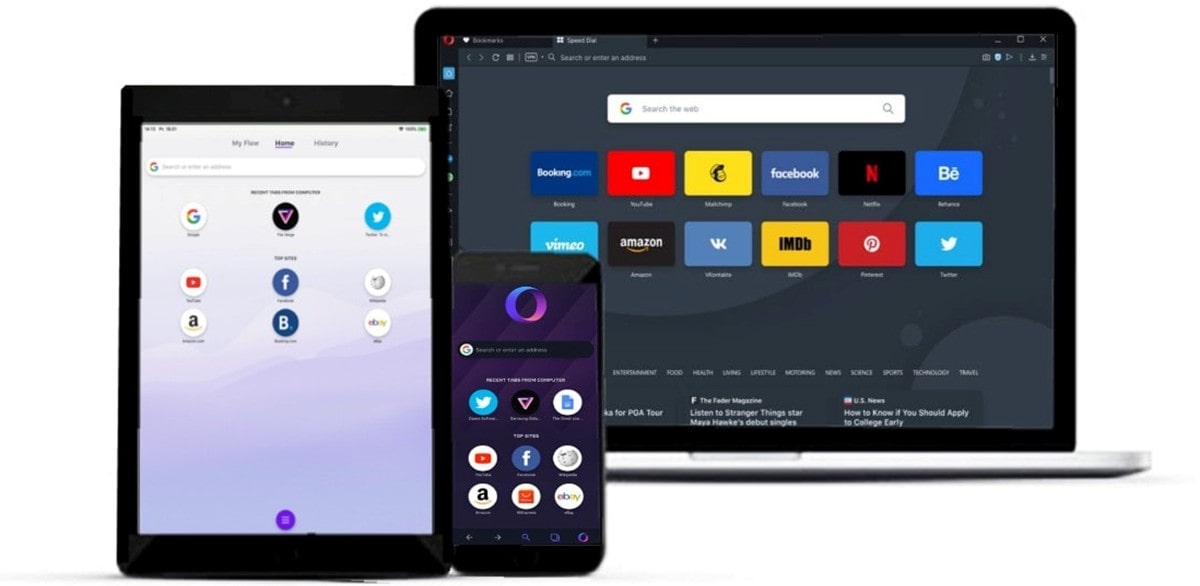 Reliable in-browser VPN
Unlimited speeds, data, and bandwidth
High-end security
Built-in ad and tracking blocker
Works with: Some Netflix regions
Compatible with: Windows, macOS, and Linux
Opera is a free-to-use in-browser VPN. It works as an add-on to the Opera browser and allows you to geo-spoof your IP address and encrypt your connection while you browse.
Opera makes it onto my list as one of the only truly free VPNs capable of unblocking Netflix. However, connecting can be a bit complicated.
Opera's VPN only allows you to access general regions instead of specific locations. Free users can choose between Europe, the Americas, or Asia.
You cannot choose to access a specific Netflix region. However, I could connect to Netflix UK, Sweden, and Singapore by toggling between the areas.
Opera's VPN also includes good security, a built-in ad blocker, and a no-logs policy. However, your connection will only be protected in the browser. External applications that connect to the internet will not be covered.
I found Opera a workable choice if Netflix is blocked in your country and you don't mind which region you access. For other applications, though, I would choose a low-cost premium VPN. Find out why in our full Opera review.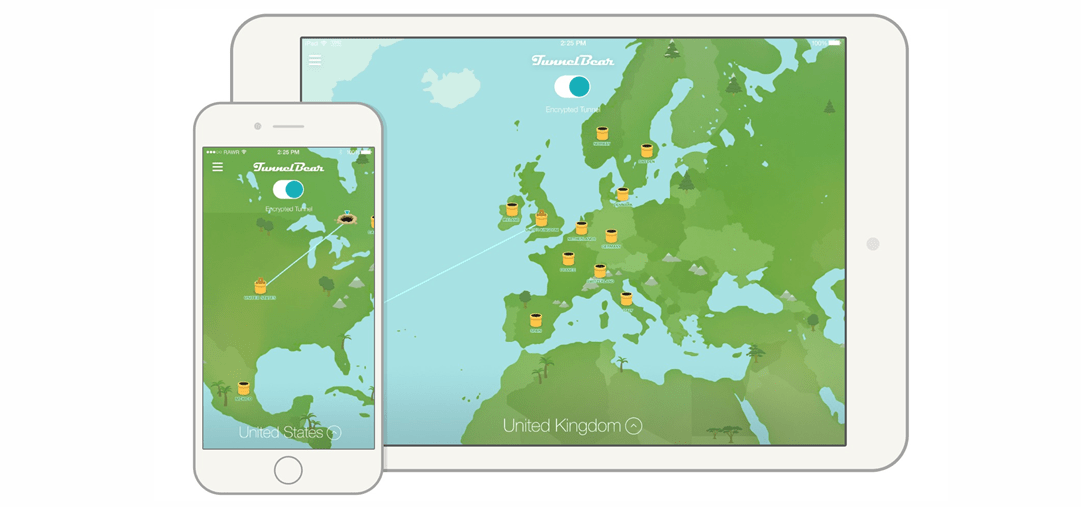 500MB monthly data allowance
Excellent security
User-friendly
Works with: HBO GO, YouTube
Compatible with: Windows, macOS, iOS, Android, Chrome, Firefox, and Opera
If you're looking for a free VPN for HBO GO, TunnelBear is a good choice. Unfortunately, this free service is not capable of unblocking any other major streaming site.
While you may be able to use TunnelBear to access HBO GO, its data caps can restrict your streaming. Free users get 500MB of data per month.
That's only enough for about 30 minutes of HD streaming, or one episode of your favorite show each month.
You can tweet the company for an extra 1GB per month.
Despite these limitations, I found TunnelBear very easy-to-use. It also offers good security for a free VPN.
Features include military-grade encryption and a strict no-logs policy.
If you want unlimited data, you can upgrade to a premium TunnelBear account. However, there is no -day money-back guarantee.
Find out whether upgrading is a good idea in our complete TunnelBear review.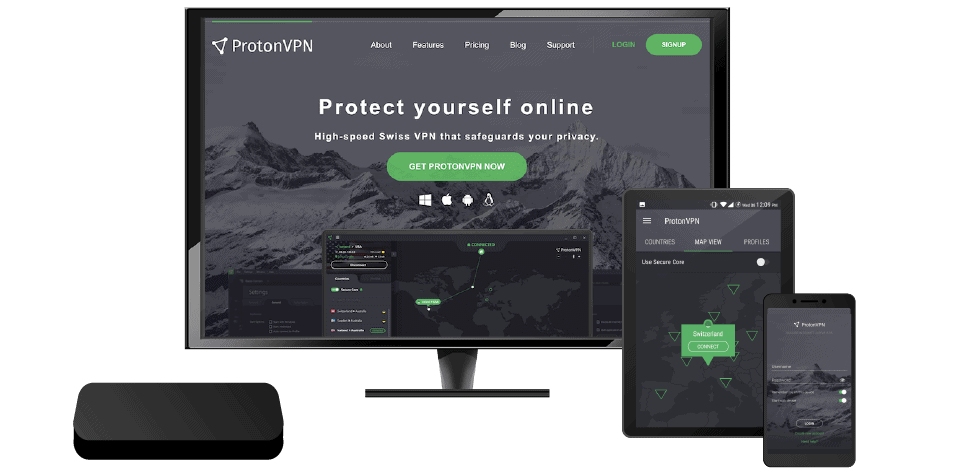 Free VPN with unlimited data and bandwidth
Premium security for no cost
Works with: YouTube, Spotify, Kodi
Compatible with: Windows, macOS, iOS, Android Linux, and routers
ProtonVPN is a rare truly free service that offers completely unlimited data and bandwidth.
This should be good news for streaming. ProtonVPN is capable of unblocking major streaming sites, but only premium users can access these servers.
Still, I have included ProtonVPN on my list as it does work with free streaming sites like YouTube. It is also great for streaming music on Spotify.
Free users get access to all of ProtonVPN's premium security features.
That includes military-grade encryption, an automatic kill switch, and DNS leak protection, and a no-logs policy that does exclude timestamps. There's also a built-in ad blocker.
If you want full access to 54 server locations, torrent support, and unrestricted speeds, you can upgrade with a 30-day money-back guarantee.
Is it worth it? Find out in our ProtonVPN review.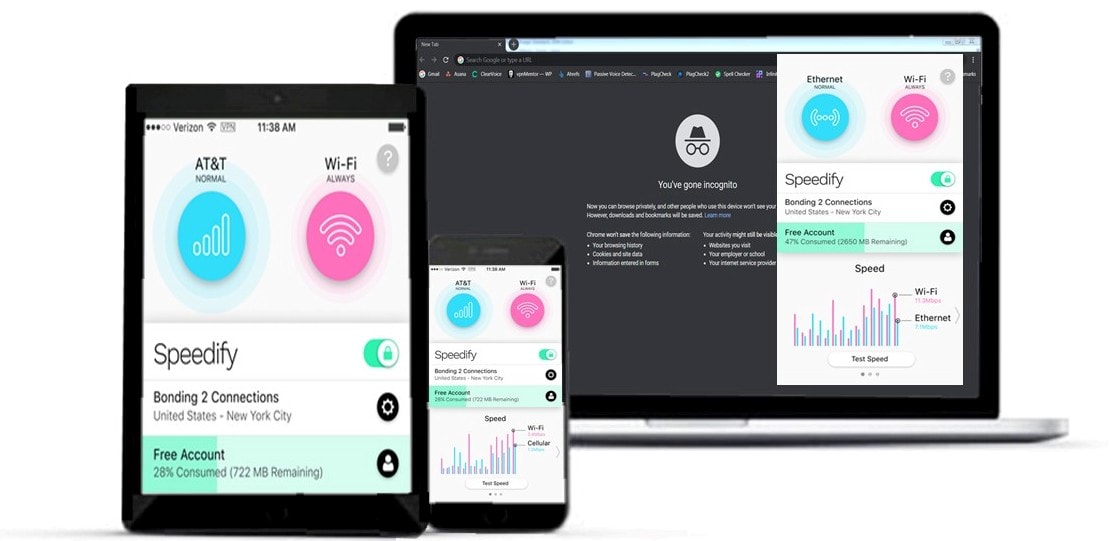 2GB of free data per month
Good speeds via channel bonding technology
Works with: YouTube, Spotify
Compatible with: Windows, macOS, Linux, iOS, Android
Speedify is not your average VPN. It employs channel bonding technology to split your traffic between several connections, maximizing your speed.
The service is also completely free to use, with no registration required. Free users get 2GB of data every month, which is about an hour of HD streaming.
Unfortunately, Speedify cannot reliably unblock big streaming sites like Netflix and Hulu. Some users do report having some success with unblocking, but I was not able to replicate these results.
Speedify also states on its website that it does not guarantee connection to streaming services.
Speedify uses 128 GCM encryption, which is less than military-grade but still sufficient for everyday use. It has been known to keep some logs, although it assures customers it will not log any usage data.
Speedify can be a great option if you're just looking to access YouTube or other free streaming sites that are blocked in your country.
For anything else, another VPN might be preferable. Find out why in our Speedify review.
FAQs
? Is using a VPN for streaming content legal?
Using a VPN to access streaming sites is perfectly legal, as long as you have a subscription to the service. Bear in mind that, while using a VPN itself may not be illegal, using one to carry out illegal activity is always against the law.
However, some countries have banned or blocked VPNs because of their association with illegal activity. You can read our full guide to countries and their VPN laws to find out the rules in your region.
? Do these free VPN providers keep log files?
If you want your data to stay truly private, you need to use a VPN that will not log any of your data.
Most of my recommendations have a strict no-logs policy. I have made a note of any VPNs with an unclear policy or that do keep some logs.
? Will using a VPN impact streaming speed?
All VPNs reroute your data via one of their own servers. This makes the journey between you and your destination a little longer, which can reduce speeds. Free VPNs can be even slower due to overpopulated servers or deliberate restrictions. 
That's why we generally recommend premium VPNs like ExpressVPN, that offer lightning-fast speeds for streaming. That way, any delays are practically unnoticeable.
Summary
Choosing the right free VPN for streaming depends on which sites you'd like to unblock.
No truly free VPN can unblock every streaming site. Only premium VPN services can guarantee reliable unblocking every time.
However, if you're looking to unblock a specific site, you do have some options. Free services with data allowances, like Windscribe or hide.me, can be good if you don't mind limited usage.
If you only need a free VPN temporarily, you can also get access to premium VPNs for free by using a free trial or money-back guarantee.
Still, I would always opt for a low-cost premium VPN like ExpressVPN over a free service. They offer guaranteed results for a very small fee. Even better, they won't put your safety at risk.
You can even enjoy money off our highest recommended VPNs with this month's best deals and coupons.
If you do want to know more about the best premium VPNs for streaming, we can tell you which VPNs work with Netflix, Hulu, HBO GO, BBC iPlayer, and more on our blog.
The Best Premium VPNs for streaming in 2021 are…
Privacy Alert!
Your data is exposed to the websites you visit!
The information above can be used to track you, target you for ads, and monitor what you do online.
VPNs can help you hide this information from websites so that you are protected at all times. We recommend ExpressVPN — the #1 VPN out of over 350 providers we've tested. It has military-grade encryption and privacy features that will ensure your digital security, plus — it's currently offering 49% off.