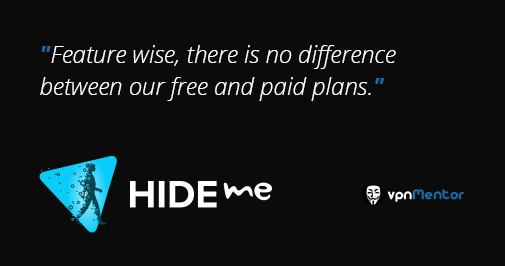 Raising Awareness to Internet Privacy- An Interview with Hide.Me VPN
Hide.Me is a VPN service provider that puts immense efforts into raising awareness to some burning security issues, ensuring that people understand that internet privacy is their basic human right and that they should claim it. In this article, we spoke to co-founder Sebastian to hear about the company's views on the state of the internet today,and how individual users can make a difference. Share
Please tell us about your background as a company and as an individual.
Our company was founded in 2011 by a bunch of tech geeks with a strong IT background. Five years ago the VPN industry wasn't well developed and people weren't too bothered about internet privacy, though it should have been a major concern. Thus we saw the need to raise awareness and decided to launch hide.me.
What makes your product unique compared to other VPN's?
There are multiple features which differentiate us from our competitors, but I think it's most importantly our vision which sets us apart. We built hide.me to ensure that people understand that internet privacy is their right and they should claim it. Before making every decision, we ask ourselves if we are making people safer on the internet or not, and if the answer is yes, we go ahead. So every feature we build for hide.me is built to make users more secure on the internet. I can give you multiple examples. We are the only VPN provider who got ourselves audited by independent security experts to be certified as the only "No Log VPN". We offer a SOCKS proxy, dynamic port forwarding to support modern peer-to-peer applications like Skype, and we have improved the speed of our connections in a way which no other VPN provider does. I can go on and on about why we are better than other VPN providers, but I think I'll repeat that it's our vision which sets us apart.
We've heard much criticism on free VPN's being used as a way to exploit user data. How is your free plan different?
Our free VPN is very different. For once, it's actually free 🙂 and secondly we can't really exploit user data because our VPN is designed in such a way that it can't store user data.
That being said, the free plan has a data limit of 2GB per month, and a limited choice of server locations; but feature wise, there is no difference between our free and paid plans. We don't monetize our user data and those of our free users who decide to upgrade to a paid plan do it because they love our service.
What do you think about the new security features implemented on smartphone operating systems, such as iOS 10, google VPN and others?
Actually when you talk about security, it's important to see if users would trust a company like Google and Apple with their privacy and security. These efforts by these big giants are great and commendable when it comes to minimizing the threat of identity theft, but for user privacy I think it brings zero improvement. We should ask users if they really believe that these big tech companies are capable of respecting their privacy.
What are some of the risks related to the "Internet of things" and what can users do to protect themselves?
IoT is a new phenomenon and the internet will make its fair share of mistakes before it actually learns the threats of compromised security. It's important that internet companies educate users about how they can enhance their security while using connected devices. IoT comes with its own set of security concerns, and developers need to understand the fact that they make their users vulnerable when they don't keep their security in mind while developing IoT. We try to make sure that hide.me is compatible with as many platforms/OSs as possible. For example, you can set up hide.me VPN on your router and every device connected to that router will automatically become VPN protected.
How have the recent changes in global legislation affected the way you operate?
We are a Malaysian based company and the global changes don't really impact us. One of the main reasons why we operate out of Malaysia is that the local laws don't force us to store user logs, so we have all the independence to run a log free VPN. As far as VPN being banned in countries like UAE and China is concerned, we respect the laws of every country and we don't promote ourselves in those countries, but obviously as we don't store user logs we don't know which countries our users are from. If someone wants to use our service in contrast with their local laws, we can't really stop them.
What new trends and technologies can we expect to see in the next few years In the VPN Market?
The VPN market is constantly evolving and we will see VPNs becoming more user friendly, which will help improve the adoption rate. One of the trends which is quite prominent is that this market will be dominated by bigger players who are really serious about building a secure VPN; the smaller players will extinct because the users will become more educated about their internet security, and they will only go for brands which are trustworthy.