How to Speed Up Torrents & Block Throttling – Step by Step Guide
Updated on 1st March 2021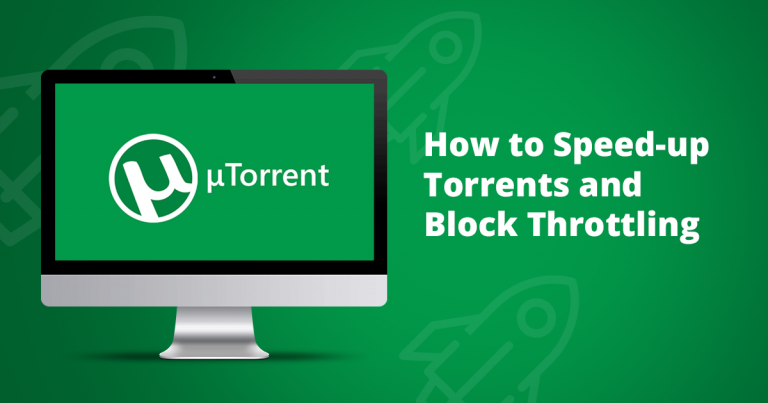 Have you ever experienced a sudden drop in your internet speed right when you're about to start catching up on Netflix? Or maybe, it's taking a strangely long time to download your favorite game?
You might be experiencing one of the most annoying tricks internet service providers (ISPs) use against their customers: bandwidth throttling.
Bandwidth throttling stops you from using too much of the ISPs bandwidth via streaming, downloading, and peer-to-peer (P2P) sharing. We call it a trick because it's done secretly, without your knowledge or permission, as a cost-saving exercise for the ISP.
As we'll explain further below, a VPN is the quickest, easiest, and most effective way to bypass throttling. By encrypting your data, a VPN hides your online activity from your ISP, so they can't target you for streaming, downloading, or torrenting.
It only takes a few minutes to install one, and the benefits go far beyond just bypassing throttling.
What is Bandwidth Throttling?
Put simply: The deliberate slowing down of your internet connection, based on your online activity.
Your internet service provider (ISP) hosts all the data you send and receive online. This allows them to track everything you do on their network. They can also control your available data and internet connection.
An ISP automatically analyzes your data to determine what you are browsing; the websites and apps you're using; and what you're downloading, uploading, and sharing.
Based on all this information, an ISP will flag any activity they deem problematic and take action.
The most common action that most internet users experience – often without knowing – is a slower internet connection. If you're flagged for downloading large data files, P2P sharing, or HD streaming (including Netflix), your ISP may reduce the bandwidth available to you.
Why Do ISPs Throttle Your Bandwidth?
There are two main reasons ISPs throttling users' bandwidth: cost cutting and legal issues.
1. Cutting Costs
ISPs have a fixed bandwidth and data processing capacity that they split between all their customers. This means there is only a certain amount of bandwidth available to a large pool of people. If some customers are using a lot of that bandwidth, it creates congestion in the network and slows other users' connections. It also increases costs for the ISP, as they must process extra data.
ISPs have two options to resolve this issue: improve their infrastructure or restrict the bandwidth available to each user. They almost always prefer the second option, and use throttling to achieve it. This way, they don't have to pay to upgrade their infrastructure to meet the increased data demand.
Even if you're paying for unlimited internet, if you're streaming and downloading content, your ISP might still be secretly restricting your connection.
2. Legal Issues
Everybody knows the legal dangers of torrenting and P2P sharing. While many people use both legally, plenty of internet users continue to download and share copyright protected material illegally.
As a result, legal groups around the world have put pressure on ISPs to track and block all torrenting activities. It doesn't matter if you don't download copyrighted material. By torrenting anything, you will immediately be flagged by your ISP.
Your internet connection will be slowed down, to restrict you from downloading large data files – regardless of their copyright status. You may also lose your internet contract with your ISP.
This protects the ISP legally, while putting you in jeopardy and disrupting your ability to use the internet. If you want to continue streaming and downloading legal material with ease, you need to bypass the throttling.
Using a VPN to Bypass Throttling
The most effective way to bypass throttling is to hide your online activity from your ISP. If they can't track your data and browsing activity, they won't be able to restrict it.
The good news is it's actually incredibly easy to do. All you need is a great VPN and a few minutes to install it.
A VPN encrypts your data and passes it through a protective 'tunnel' within your ISPs network. You can also use the VPN to connect to a server in a different location, outside of your local area, and even your country. These two features, along with many other security tools, block your ISP from monitoring and accessing your data.
With the ISP unable to track the data you send and receive on their network, you can't be flagged for streaming, downloading, torrenting, or any other activity that drains their bandwidth.
Many of the best VPNs also offer specialized servers dedicated to activities that require large amounts of data and extra privacy. For example, NordVPN has servers all over the world dedicated to streaming, P2P sharing, and much more.
You can see some of their server options in the image below.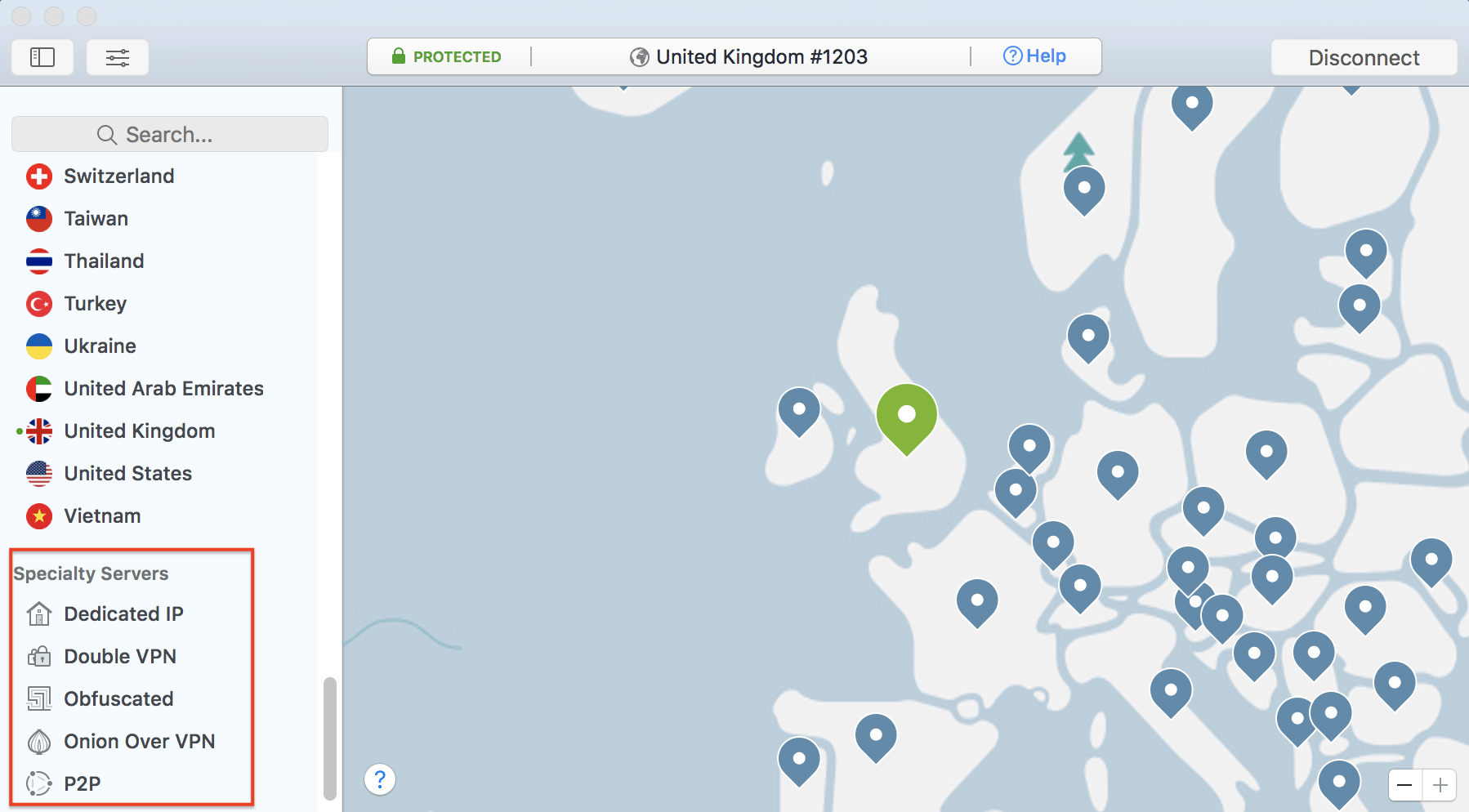 A VPN ensures a stable, consistent internet connection regardless of what you're doing online. It also increases your privacy and security in other ways. Aside from your ISP, with your data hidden, you're also protected from government surveillance, malware, and intrusive advertising.
The Best VPN to Bypass Throttling: NordVPN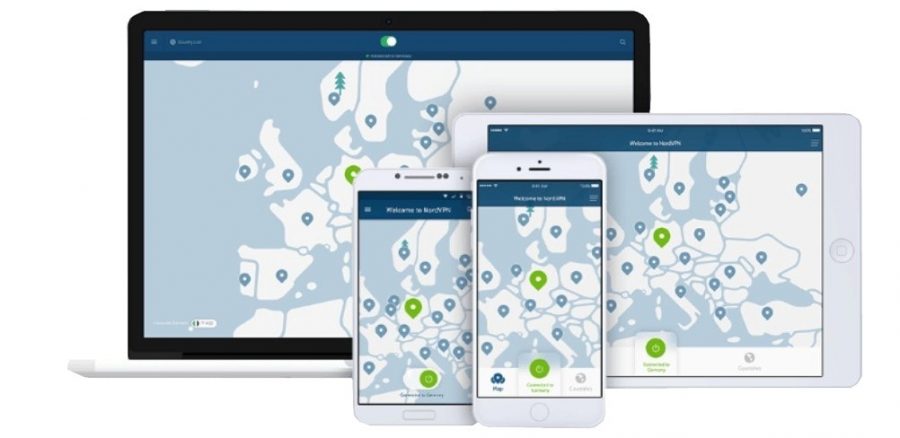 NordVPN is the overall highest-rated VPN amongst our readers. With industry-leading, military-grade privacy tools and over 5,700 speed-optimized servers across the globe, it's perfect for hiding your online activity from your ISP. 
By connecting to a NordVPN server, you enjoy the security of AES-256 encryption, a strict no-logs policy, automatic kill switch, DNS leak protection, and much more. All of these features combine to ensure your ISP will never be able to track what apps and websites you're using, or online games you're playing. 
As a result, not only will your connection be more stable, it might even be faster than usual. You can try NordVPN out, risk-free, with a 30-day money-back guarantee. Install it on your devices for a month and see the difference it makes.
Bypass ISP Throttling on iPhone or Android
A VPN is the best option to overcome bandwidth throttling on smartphones. It disables any restriction your ISP puts on your internet speed and stabilizes your network connection.
Follow these simple steps:
Summary
ISP throttling is one of the most frustrating issues for internet users today. You could be a victim and never even know, because your ISP will do it without any warning. They'll also probably never admit to it – after all, you're paying for a fast internet connection. By deliberately slowing yours down, ISPs are acting dishonestly and maybe even illegally. 
With all this secrecy, the best thing you can do to protect yourself from throttling is to bypass it altogether. By using a VPN to bypass throttling, you can save yourself from hours of frustrating and unpredictably slow internet in a few quick, easy steps.
You'll also enjoy the benefits of safer, more private internet. We suggest trying out NordVPN to see the difference it makes. They offer a 30-day money-back guarantee to new subscribers, so you can decide for yourself, risk-free.
Further Reading
Bypassing ISP throttles is just one of the many benefits of using a VPN. Learn all about them in our complete beginners' guide.
If you can't decide which VPN is best for you, check our rankings for the very best. 
Still not sure? Make the most of these incredible VPN discounts and coupons.