The 3 VPNS Reddit Users LOVE in 2018 (Upvoted Best VPNS)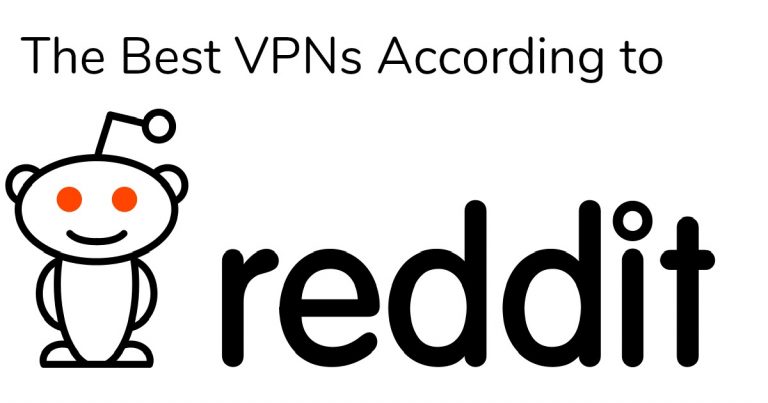 As one of the most visited websites in the world with 542 million visitors per month, it seems Reddit must be doing something right. And, if they're doing something right, then maybe their community members know something we don't know – like which is the best VPN.
Many VPN review sites come across as significantly prejudiced, probably because they are. Many VPN providers claim to have high speed but fall short when we test it. Others will submit fake user reviews just to increase their rank.
Like many of us, Reddit users aren't just looking for VPNs to hide their virtual identities, or make using public Wi-Fi hotspots safe; many are also Netflix enthusiasts searching for a service that will allow high-speed torrenting without costing the world. So we asked them what they thought what the best VPNs were, and they delivered.
Among the most highly recommended VPNs for accessing Netflix are ExpressVPN and TorGuard, both of which are leaders in a number of categories. ExpressVPN is expensive but it's also widely known, well-respected and, speed-wise, it's hard to beat ExpressVPN's capabilities when it comes to Netflix. Reddit contributor, MrRedo10, describes it as "…amazing…. It's simple; it just works."
Not everyone is a fan of ExpressVPN, however, and user ECbOb7sRpwRjQfeV pronounces it, "shady" and says, "…their IP addresses are fake." Nevertheless, for Reddit user sean2mush, it is ExpressVPN's capacity to access UK BBC iPlayer that swings it for him.
By comparison, Torguard is a bit more affordable and, according to Reddit user mertcan1k2, "…unblocks Netflix if [you] purchase [a] dedicated USA IP address as well." MisterHousewife concurs with this statement, saying "I have zero speed issues whatsoever." With well-established privacy policies, Torguard has an impeccable reputation and provides a solid service. However, for some, like icecremecone, the need to have a dedicated IP address to utilize the service to its full capacity, "… kind of defeats one of the purposes of using a VPN in the first place."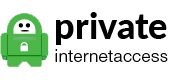 One of the most controversial and widely discussed VPNs on Reddit is PIA. It almost seems as though war will break out given the strength of the differing opinions posted to this thread. User becky-w-thegoodhair criticizes PIA's service, complaining vociferously that "…it slices my internet speeds by almost half…" Further to that, she asserts, "Customer service was not at all helpful."
Meanwhile, a user by the name of Sanctitas seems surprised, claiming "… this might be the first real negative review of PIA I've seen." Other users also mention that PIA has been taken to court and during the case, proved that they place a high priority on their customers' privacy and do not store any logs. User boxheadmoose also declares, "They are good! Especially for torrenting."
So, how to solve the PIA conundrum? Well, it's tricky, to say the least. All services go through their ups and downs and many VPNs battle from time to time as Netflix targets them in an effort to prevent international access. Overall, PIA has been around the block a few times and know what they're doing. The interface is strong; there is plenty of scope for users to configure the service according to their specific requirements.
On the downside, PIA seems to have been having a wobble in recent months and has also been targeted by UK ISP providers. It's still pretty solid, although the negative reviews about its customer service definitely give some cause for concern.
Other alternative VPNs are offered by Reddit user lucasscheibe who, having tried both IVPN and VPN Unlimited, rates the latter "… for speed and protecting against all [] leaks…", although he values IVPN's superior efficacy when it comes to torrent usage and general accessibility. VPN Unlimited is based in the US which isn't particularly inspirational but, in its favor, offers complete anonymity as well as dedicated torrenting servers.
If you're really not keen on using a US-based VPN, then Galaxy-Traveller recommends Mullvad VPN which has a Swedish headquarters and impressive privacy policy as well as an entirely anonymous sign-up process.
In conclusion, it seems Reddit users do have a bit of an edge when it comes to VPNs. The information available on this forum is up-to-date, focusing on how each VPN is performing now, rather than the history of its credibility over the years. Furthermore, it looks like boxheadmoose nails the issue by stating, "There is no "best" VPN out there. Some work well and some not so much. You'll find most will be fine for your needs." Diplomatic and categorical but not exceptionally useful.
While not all the comments posted on this forum are constructive or necessarily useful, there are those that give a clear insight into the problems and pleasures other users have when it comes to using VPNs.
So, if you're looking for a VPN, take the time to check out Reddit and other similar forums to get a sense of what the users value, what VPNs are accessing Netflix today, and which are still battering down the Great Firewall of China in 2017.