5 Best Mozilla Firefox VPN Addons That Actually Work in 2019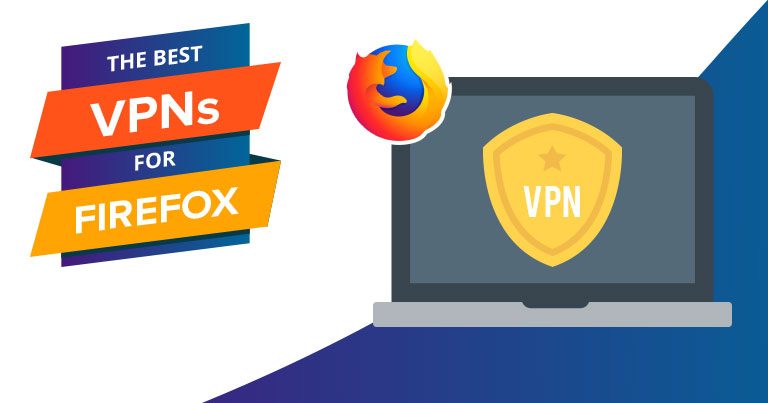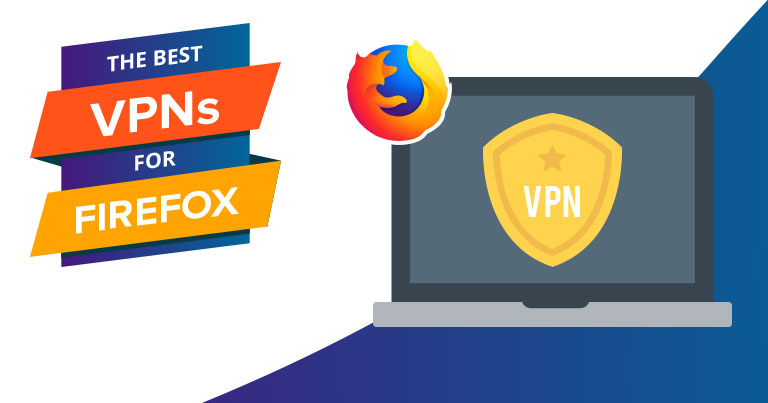 A VPN is an amazing software tool that encrypts your data and lets you browse the web securely.
But did you know that a lot of VPNs come with Firefox extensions?
For those of us who prefer to use Firefox, having a VPN extension is a must. Instead of minimizing your browser, turning on your VPN, and then refreshing your web page, you can just click on the extension and know you're protected.
In addition, if you only need to encrypt your traffic on Firefox, then there's no point to turn on the software on your entire device. A Firefox extension uses much less data but still secures your internet activity.
Not all VPNs have an extension for Firefox though, and some of them work differently. We've rounded up the best VPNs with a Firefox extension and explain the pros and cons of each.
5 Best VPN Extensions for Firefox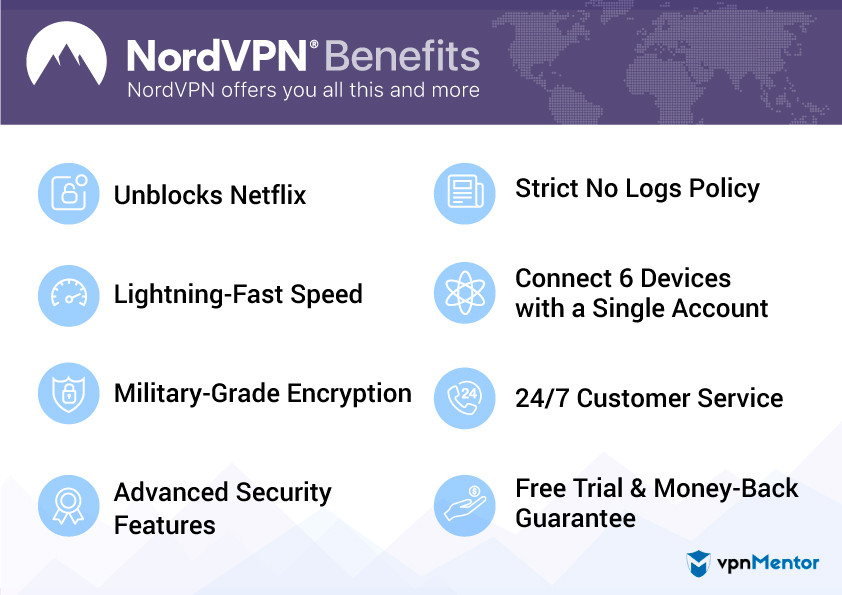 Adblocker
IP leak protection
60+ locations
Lightweight
High speeds
Easy to install
Over the past few years, NordVPN has made some major improvements, and one of them is the new add-on for Firefox. This add-on is super lightweight, meaning it won't slow down your connection. It's also incredibly easy to install and use, and it includes an ad-blocker that really comes in handy.
However, users should note that this is more like a proxy than a VPN. This means that your other internet traffic won't be protected. On the other hand, if you're just browsing the web, it's so much more worthwhile to use the extension than to turn on the software for your entire device.
You can read reviews of NordVPN here.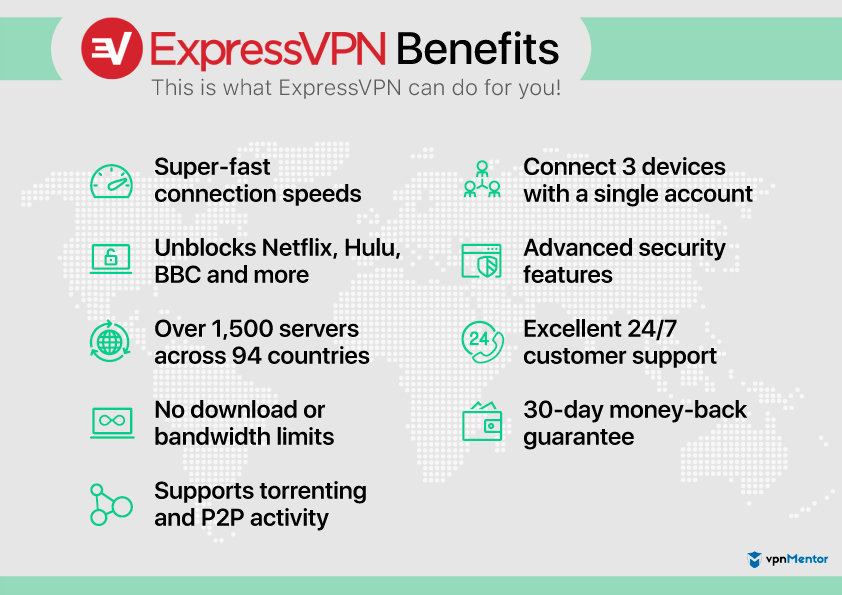 DNS leak protection
Blocks WebRTC
Killswitch
Protects entire computer
Easy to install and use
148 server locations in 94 countries
Compatible with all major platforms
Unlike most other Firefox VPN add-ons, ExpressVPN offers a complete VPN and not just a proxy with the browser. In essence, this add-on encrypts and protects the entire computer. It's simply a shortcut to turning on your VPN, which makes ExpressVPN even easier to use.
This extension is compatible with all major desktop platforms including Windows, Mac, and Linux. It lets you connect to a server in any of their 148 locations across 94 countries. It also has a kill switch that disconnects the internet traffic as soon as the VPN connection drops. This keeps your online identity hidden even if the VPN disconnects during the session. It's no wonder so many people rave about it.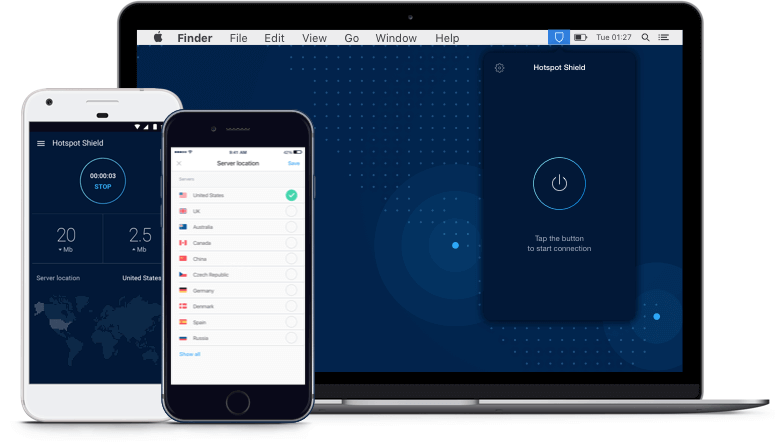 Completely free to use
Hides your location and online activity
Encrypts your browser traffic
Hotspot Shield's free Firefox extension is a great little add-on that is useful even if you don't want to subscribe to their service. The add-on is completely free to use, and it includes an ad-blocker, malware blocker, and cookies blocker. Even more, you have unlimited bandwidth.
The only downside is that you don't get server choices unless you sign up for their premium plan. But, for a Firefox extension that encrypts and hides your browser activity, this one is pretty good.
See what others had to say about Hotspot Shield here.
Get Hotspot Shield for Firefox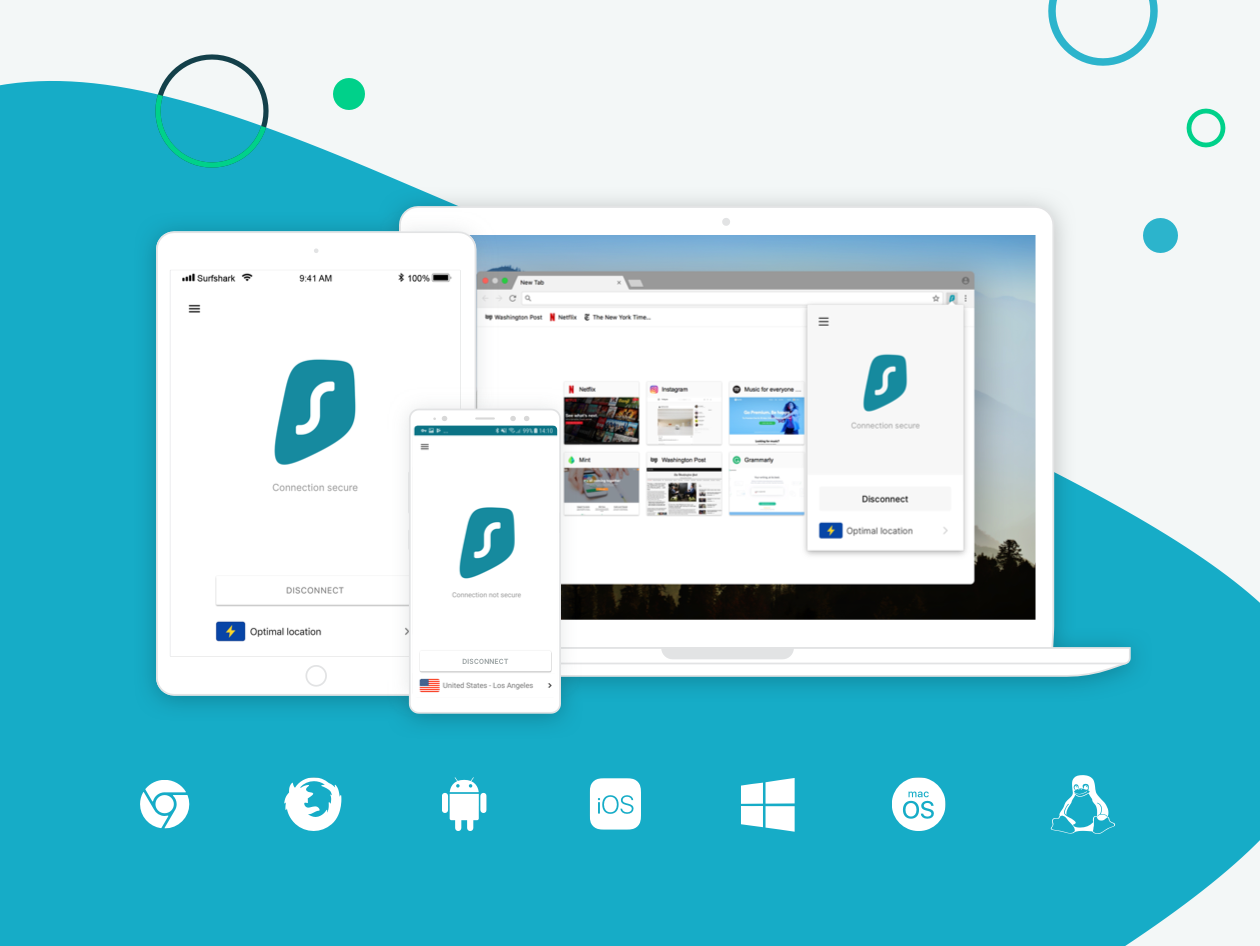 Over 500 servers in 50 countries
Built-in ad blocker
Unlimited simultaneous connections
7-day free trial when you sign up through Google Play or the Apple App Store
Surfshark's VPN proxy extension brings you diamond-strength protection on any device that supports Firefox. It offers the same features as Surfshark's VPN apps, including ultra-fast speeds and the ability to bypass geoblocks.
Surfshark offers a free 7-day trial to users who sign up using Google Play or the Apple App Store. Its plans are backed by a 30-day money-back guarantee so you can try it risk-free. See what our users think of Surfshark.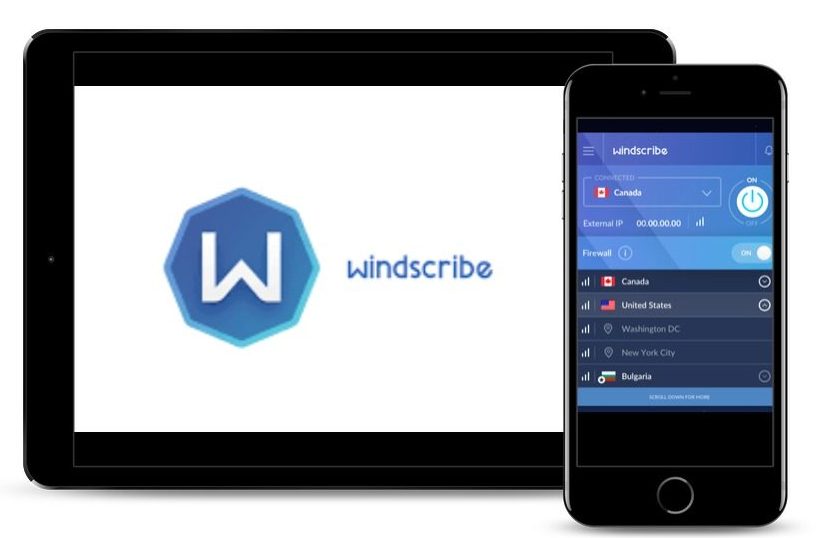 Adblocker
High speeds
Free version available
The Windscribe Firefox proxy add-on doesn't just keep your identity hidden but also blocks ads and trackers so you can have a smooth web browsing experience.
It encrypts your data so you can use public Wi-Fi without any worries, and it's easy to install and use. However, with the free version, you won't have access to Netflix, and your data is limited to 10GB per month.
Users should also be aware that the add-on's ad-blocker is a little aggressive, and will sometimes block sites like Dropbox.
How to select the right VPN for Firefox
The right VPN will depend on your requirements. If you want to stream videos, make sure you get a VPN with high speed. And, if you want privacy over everything else, get a VPN with high-grade encryption.
Firefox is heavier than Chrome and takes time to load. So make sure the extension you install is lightweight and installs and loads easily.
Looking for a great deal on a VPN? Check out our deals and coupons page for big savings!