5 Best VPNs for Tor Browser in 2019 – Which is Best for You?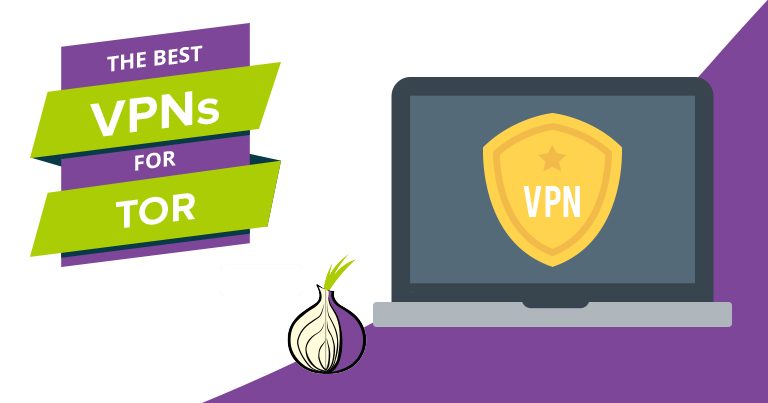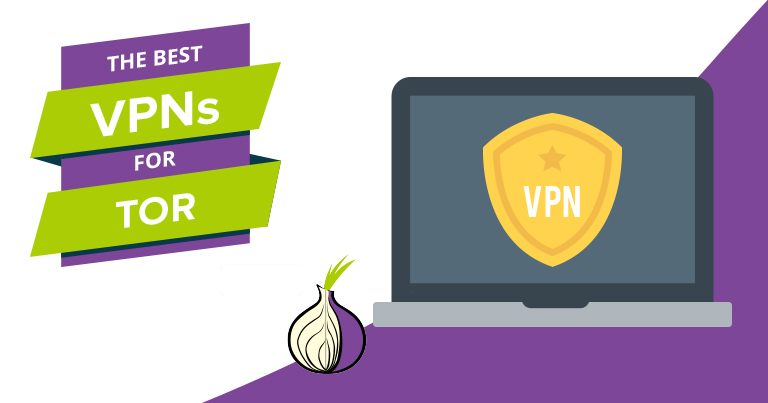 VPNs are powerful privacy tools. When you use a high-end VPN service with your Tor browser, you can create an unstoppable security solution.
Tor, short for The Onion Router, anonymizes your internet traffic by passing it through a network of servers, known as nodes. This means that nobody can spy on you, and it allows you to visit websites that may be censored or blocked in your country.
Although Tor gives you a high degree of anonymity, it's not exactly infallible. Hackers can use compromised nodes to steal your personal information. And, if an attack is carefully planned, all the Tor nodes in a circuit can be discovered, destroying your anonymity.   
Combining Tor with a VPN adds an extra layer of security to protect you from compromised nodes and spies. Below, we will show you how to use a VPN with Tor. We will also help you choose the best VPN for your needs.
Quick Guide: the Best VPNs for Tor 
You can read more about each VPN below.
VPN or Tor: Why Can't You Just Use One or the Other?
Although VPNs provide a high degree of privacy, your provider can still see all of the websites you visit. While most VPN providers promise that they don't keep logs, you can only take their word for it and there is no way of knowing what they actually do with your data.
Tor's data packets are sent to at least three randomly selected node before they reach their destination. The exit node is where the traffic leaves Tor and enters the regular internet. This node can be monitored, exposing your personal information to hackers and spies.
Since Tor and VPNs both have their limitations, they aren't completely effective as individual solutions. To get the best of both worlds, we recommend using Tor with VPN.
Why Use a VPN and Tor?
The combination of VPN and Tor will create an impenetrable network solution provides you with complete anonymity. There are two ways to do this.
Tor Over VPN: Connecting to the VPN First
Tor over VPN is a good way to combine both technologies. In this configuration, you'll first connect to the VPN server and then use the Tor browser.
When you use Tor, the government could get suspicious of your network activity and even ask the ISP for your data. The Tor over VPN method ensures that the VPN encryption hides your Tor usage.
In addition, your VPN provider will not be able to see your browsing activity. They will only see that you're connected to Tor and have sent data over it.
Another advantage is that the Tor network cannot see your real IP. They will only see the IP of your VPN server. So, even if Tor becomes compromised, nobody will be able to track you down.
VPN Over Tor: Connecting to Tor First
In this model, your traffic enters Tor and then leaves via an exit node. From there, it is passed to a VPN server, and you can connect to the websites you visit.
This model is not generally supported by VPN companies. It can be a bit difficult to set up and it requires you to tweak the virtual machine.
The Best VPNs for Tor 
Here are some VPNs that you can use with Tor and enjoy double encryption and complete anonymity.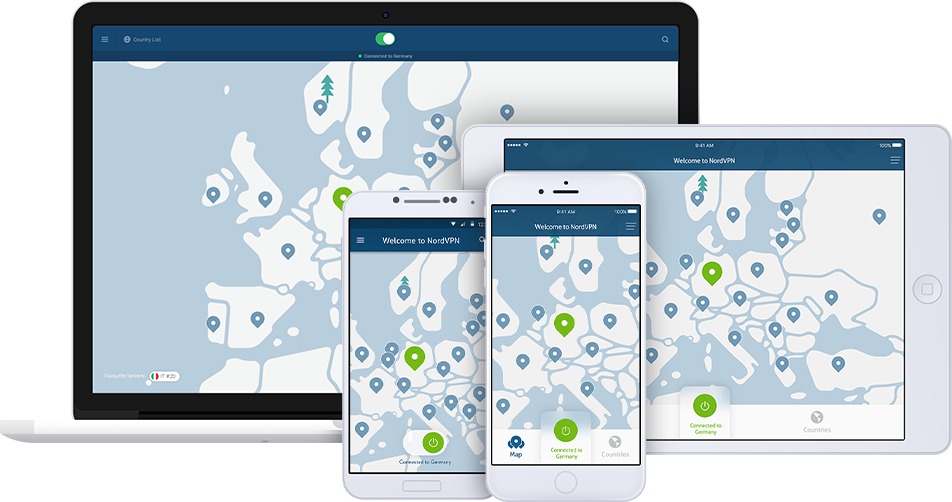 Servers in 61 countries
High speeds
No logs
Allows torrenting
Onion over VPN service
OpenVPN supported
30-day money back guarantee
NordVPN has over 4,300 servers in 61 countries. With such a large network, you can hide behind the IP of your choice.
NordVPN has an Onion over VPN feature that sends your online traffic through their VPN server and then through the Onion router. Once the data reaches its destination, it will be impossible to link back to you.
The Onion network cannot usually be accessed by any other browser than the Onion browser. However, with Nord's Onion over VPN services, you don't need to download Tor. This is why Nord gets such great reviews from Tor lovers.
You can test NordVPN yourself risk-free with a 30-day money-back guarantee.
Servers in 59 countries
High speeds
No logs
Allows torrenting
OpenVPN supported
45-day money back guarantee
With over 3,700 servers in 59 countries, CyberGhost is a great choice for Tor.
CyberGhost offers high speeds. This is very important when connecting with Tor, because Tor slows down connection speeds. You don't want a VPN that slows the network down even more.
Since CyberGhost doesn't keep any logs, you'll enjoy complete anonymity. Combine it with Tor and you have the perfect cocktail of privacy and anonymity.
CyberGhost has a 45-day money back guarantee, making it a popular choice among Tor users.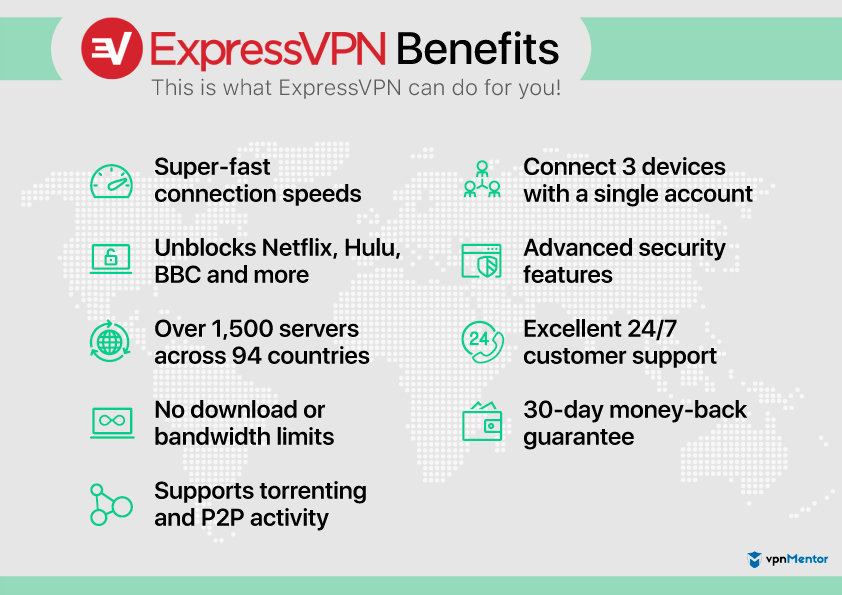 Servers in 94 countries
High speeds
No logs
Allows torrenting
OpenVPN supported
Owns .onion website
30-day money back guarantee
ExpressVPN offers over 3,000 servers in 94 countries. This large network allows you to connect easily to a location of your choice. It offers high speeds that are excellent for gaming and streaming services.
ExpressVPN also supports Onion over VPN, as it offers higher security. It was even the first VPN company to launch their own Onion website. You can only access this website using the Tor browser.
ExpressVPN is an excellent choice for people who live in censored countries where VPNs are not allowed.
It offers a 30-day money-back guarantee for all its services.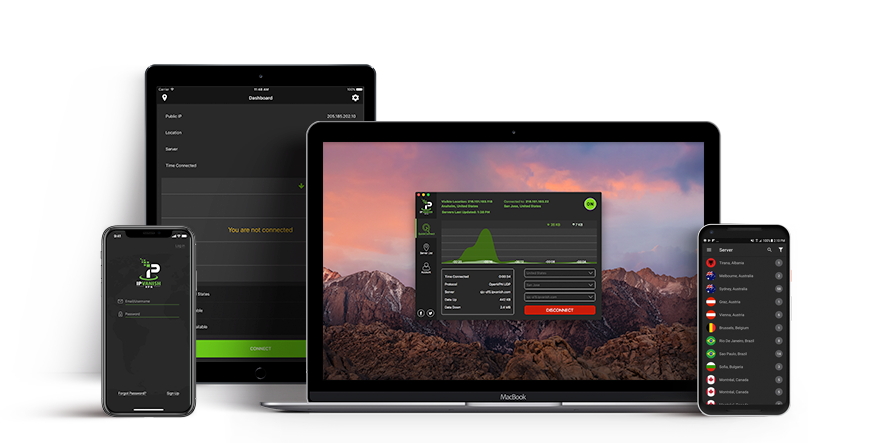 Servers in over 60 countries
High speeds
No logs
OpenVPN supported
Allows torrenting
10 devices on a license
7-day money back guarantee
IPVanish offers a large network with a huge choice of locations.
They keep no traffic logs, which means you can enjoy complete anonymity. IPVanish is compatible with Tor and keeps your information hidden.
One problem you might face with Onion over IPVanish is slow speeds, because Tor makes your connection even slower. This might be okay for regular browsing, but can be frustrating if you're trying to stream videos.
In any case, IPVanish offers a 7-day money back guarantee, so you can try out their services with no risk. Read reviews from satisfied customers here.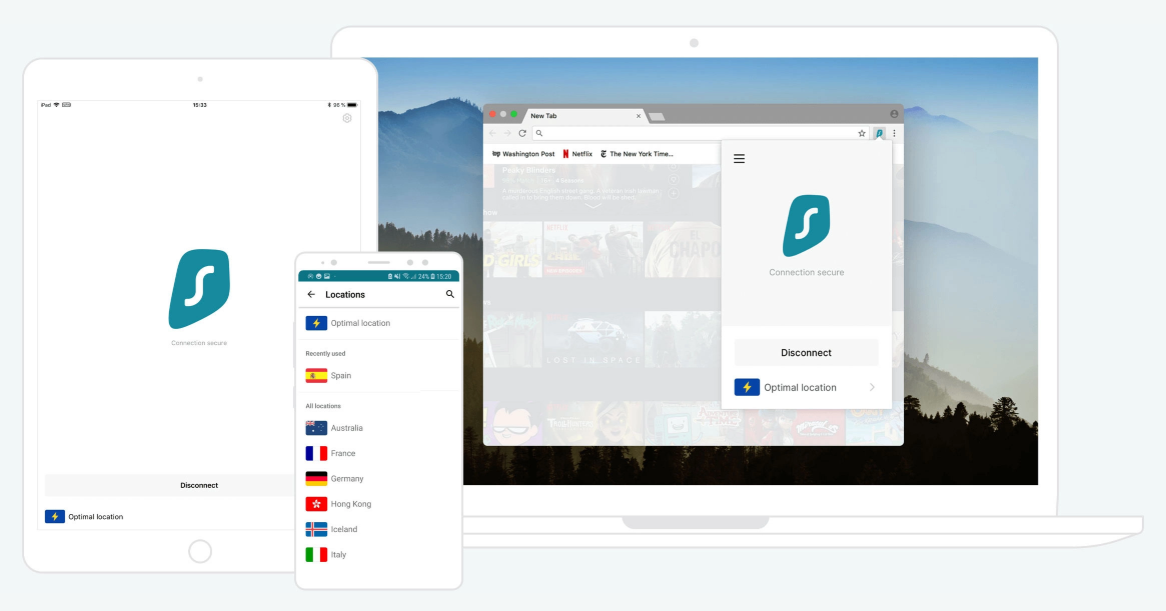 High speeds
No logs
Apps for all major platforms
Unlimited devices per license
Surfshark's high-speeds and strong security features make it one of our top choices for Tor.
Surfshark goes above and beyond to protect your data. Its MultiHop feature routes your connection through multiple countries at once to double your security. And, when you use its Camouflage Mode, even your ISP won't be able to tell you're using a VPN.
If government surveillance and firewalls threaten your freedom, its No Borders mode will allow you to browse without detection. Many users connect Tor over Surfshark to enjoy maximum online security.
Surfshark offers a 30-day money-back guarantee so you can test it out risk-free. There are also free trials available for iOS, MacOS, and Android users.
Summary
Both VPN and Tor provide their users with a high degree of privacy. But when used on their own, each one has its own limitations. In most cases, using one technology is enough. But if you're a journalist, an activist or a soldier serving in another country, you might need an additional layer of protection.
You can combine VPN and Tor to get total anonymity.
Keep in mind that anonymity doesn't have to come with a heavy price tag. Check out our currently running VPN coupons to save money while keeping your data safe from third parties.
Still not sure which VPN is the best choice for you? Check out our definitive list of the best VPNs.  We recommend NordVPN because of its Onion over VPN profile.