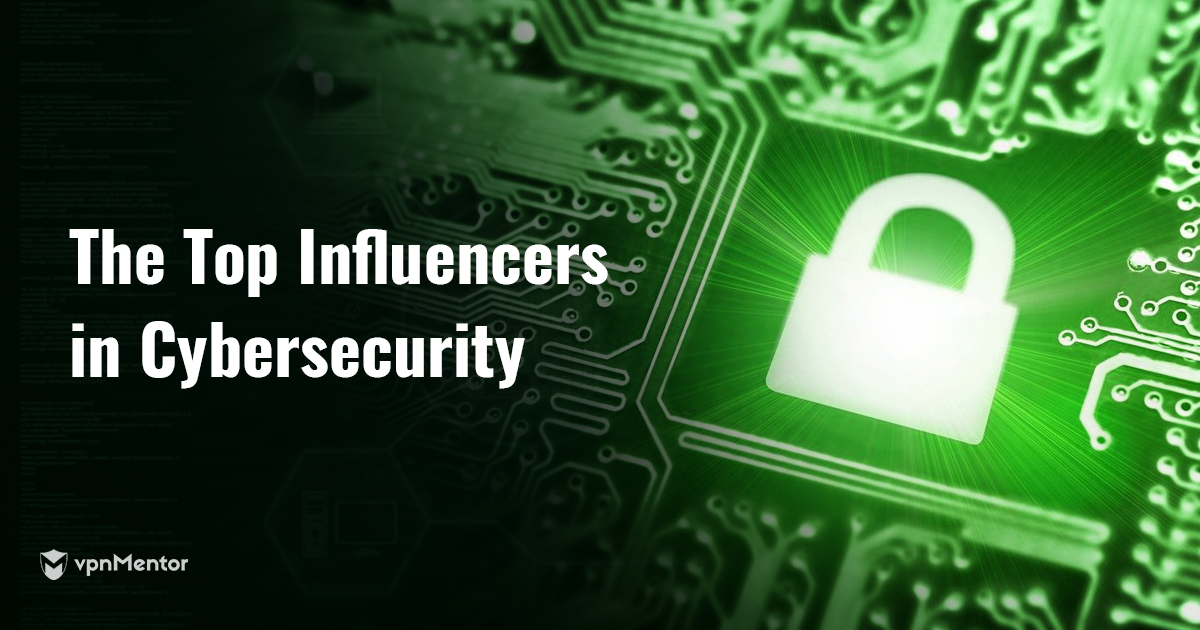 The Top 15 Privacy Influencers in Cybersecurity
Our online privacy can never be taken for granted, especially these days, with hackers, tech giants and even governments trying to take it from us. Let's honor these industry leaders who work day and night to protect our basic right to privacy and digital freedom. Share
Senior Vice President of Consumer Security at Avast SecureLine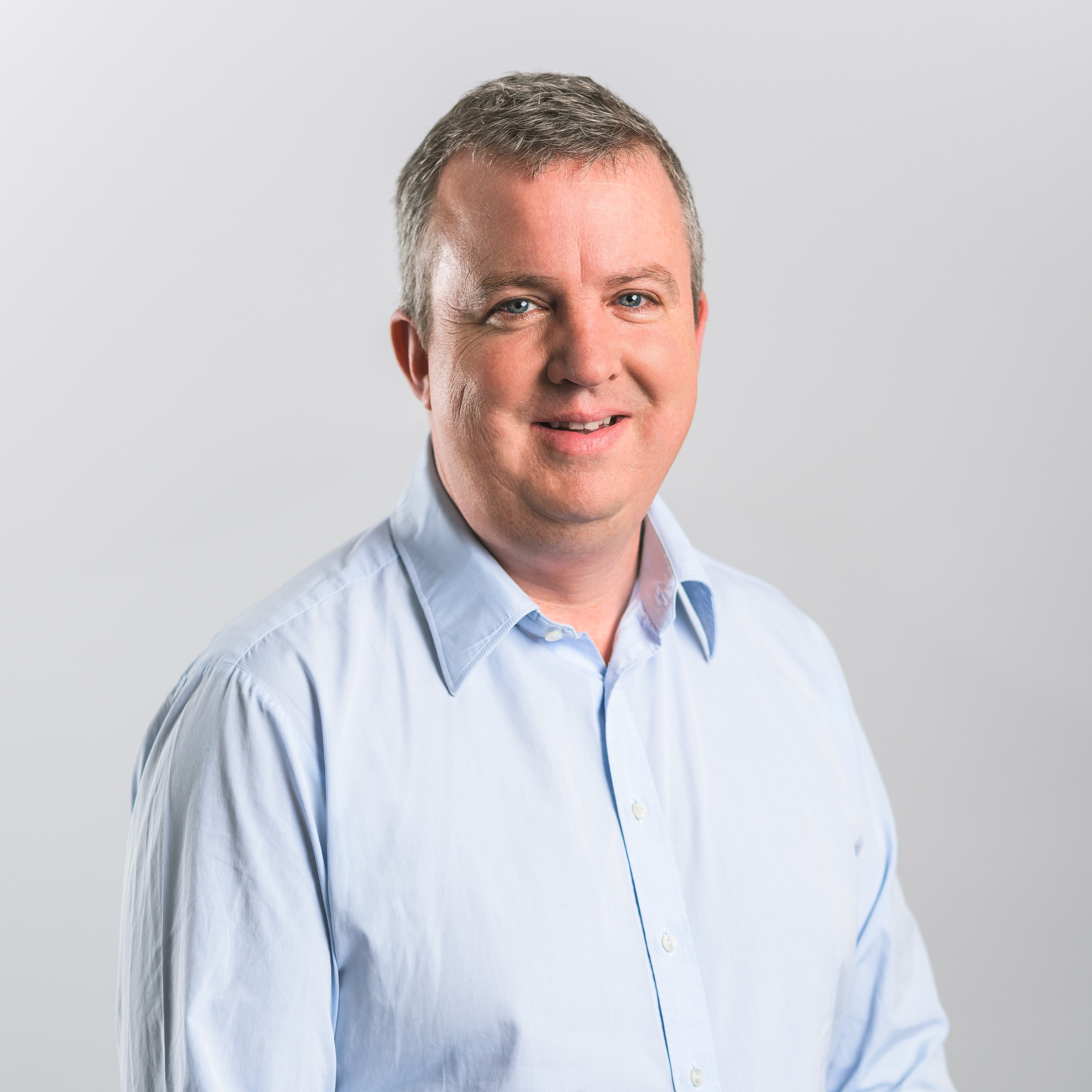 As the Senior VP of Consumer Security at Avast SecureLine, Peter Turner's responsibilities couldn't be more important. Turner ensures that Avast products protect their hundreds of millions of users daily. Considering Avast's popular name, this is no small feat. We thank Peter Turner for his contribution to cybersecurity.
With a degree in business, finance, and marketing management from Staffordshire University, Turner also leads the internal sales and marketing teams at Avast. But when he's not at work, Turner loves to spend time with his family – especially on the holidays – and learn new things. When we asked him where he thinks the world is headed in regards to online censorship and freedom, Turner sees governments and, as a by-factor, big companies increasing censorship. His advice for maintaining online privacy: Be careful what you post on social media.
Founder of ProtonMail and Proton VPN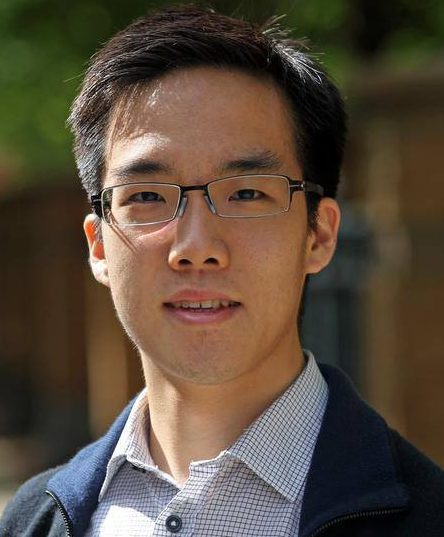 Known for its privacy, ProtonMail has been providing users with a secure email service since 2014. In June 2017, the company introduced the world to Proton VPN, a free VPN with a dedication to security and privacy. Dr. Andy Yen is one of the founders of ProtonMail and Proton VPN, and we thank him for his tremendous contribution to online security.
Dr. Andy Yen received a Ph.D. in Particle Physics from Harvard University, but it wasn't until much later at CERN, a center for scientific research, where he met and founded the Proton team. When he's not working on ensuring security for Proton's users, Dr. Yen likes to Alpine ski close to where he lives in Switzerland. He is also fascinated by Blockchain and likes to keep an eye on the latest developments. When asked about how he sees censorship progressing, Dr. Yen described that censorship is getting harder to bypass. "Unfortunately, due to the technological boundary conditions on the internet, it's easier to block than to bypass, so in [...] environments like China, we're currently losing the arms race." He believes that the world could benefit from more people working to solve this issue.
Vice President of Marketing at IPVanish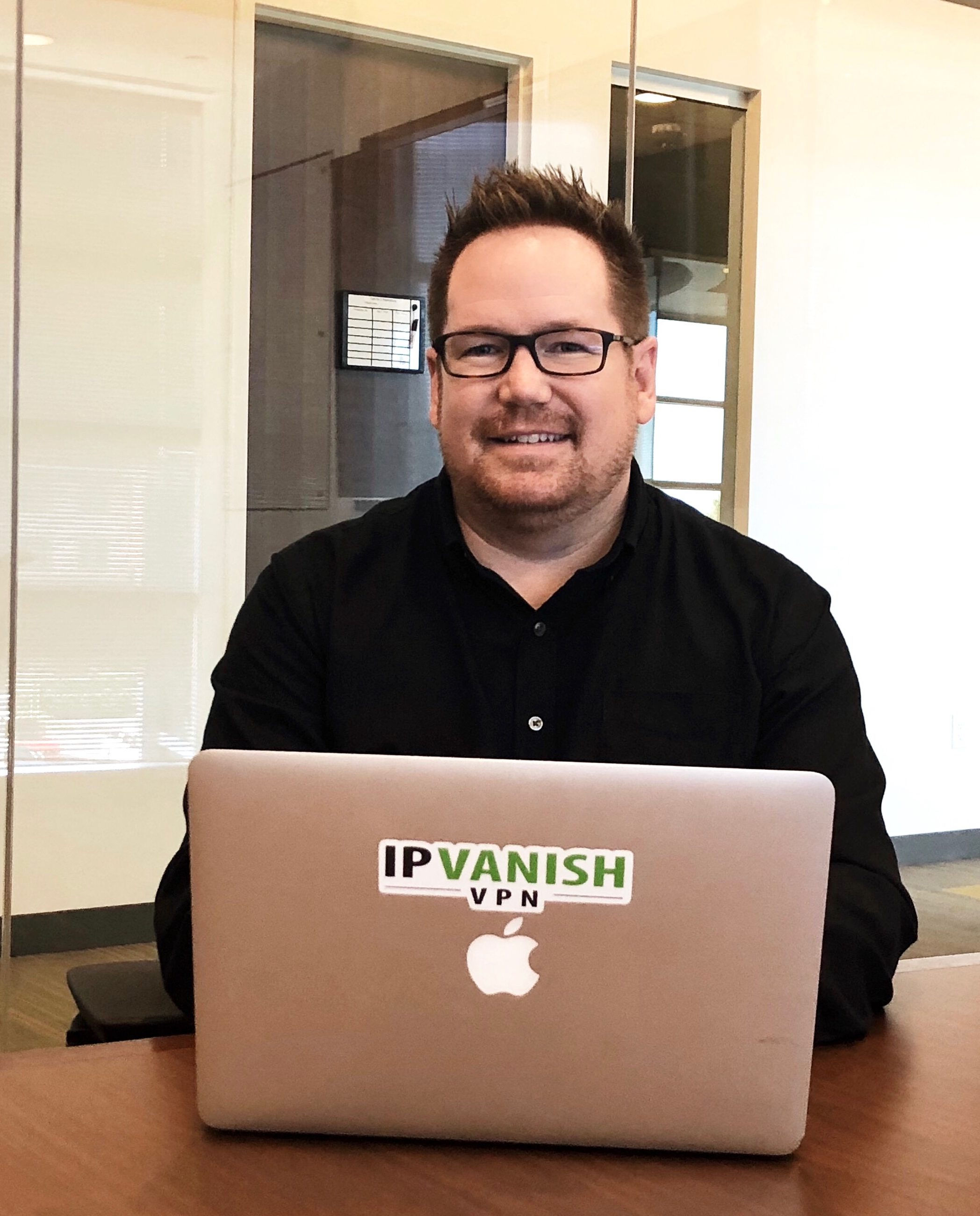 IPVanish, a popular VPN, is known for its dedication to bypass censorship and provide users with internet freedom around the world. As the VP of Marketing for IPVanish, Jeremy Palmer has a tremendous influence on internet censorship. We thank Jeremy Palmer for helping make the internet available to everyone.
After studying Computer Science at the University of Utah, Jeremy Palmer never imagined going into marketing. But he found the perfect balance working for IPVanish. While he likes to hike, ride his bike, and spend time with his family outside of the office, inside of the office Jeremy is all about cybersecurity. When we spoke to him about censorship developments, he expressed how organizations and governments are increasing their efforts to limit digital freedoms, which is what's causing the VPN industry to grow at such a rapid pace. Palmer is a firm believer that VPNs are the only way to really bypass censorship; he even listed it as his top piece of advice for maintaining online privacy.
Co-founder and CEO of Tutanota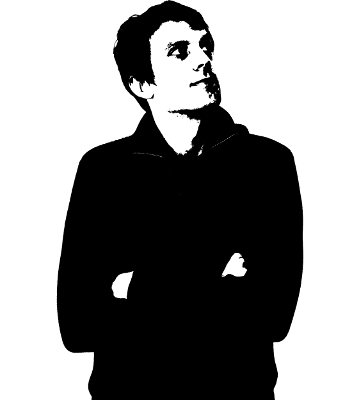 Tutanota is a free open webmail service that allows you to send encrypted messages and protect your privacy. The co-founder and CEO, Matthias Pfau, is dedicated to everyone's right to privacy. We thank him for fighting for the cause by providing a free, encrypted service.
Looking at the homepage of Tutanota, you wouldn't think of Matthias Pfau as the CEO and co-founder. His profile, which explains that he writes code to fight mass surveillance, hints of his days at Hannover University in Germany where he studied Computer Science. Yet, after speaking with him about cybersecurity, it's clear why he started Tutanota. "Over the last decade, the pressure to restrict privacy in favour of surveillance has increased," he explained. "Therefore, everyone has to engage to protect our most essential rights[, and] the simplest way to do that is to start using services that protect your privacy." As a firm believer of online privacy and security, Pfaus encourages everyone to "stop sharing data with people or companies you do not trust" and choose a reliable service that fits your needs.
Co-founder of pEp Security SA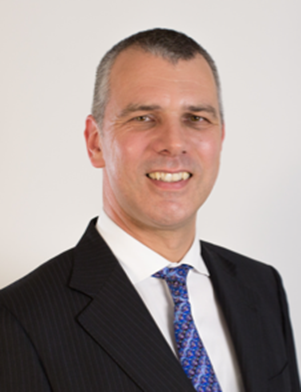 As the co-founder and CEO of pEp (Pretty Easy Privacy) Security SA, Leon Schumacher is all about privacy and security. Because major online platforms collect and exploit our data, Schumacher believes (and we agree) that we need to use products and services that protect our privacy. pEp Security SA does that for email by using an open source code that encrypts and secures your regular email. We salute and thank Leon Schumacher for providing an improvement to our online security.
With a background in IT and two degrees in Electrical Engineering and Management, it's no surprise that Leon Schumacher has made a name for himself in the cybersecurity world. He's a firm believer that we need to stand up for our rights for online privacy and take action before it's too late. Part of this includes building technology that protects us but is also easy to use.
CEO & Co-founder of Perimeter81 and SaferVPN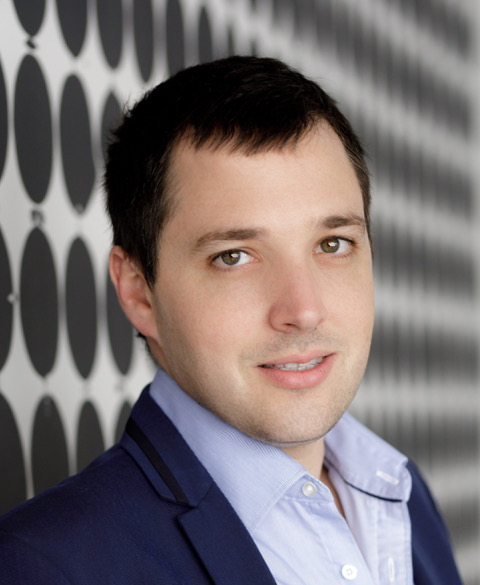 Amit is no stranger to the dangers of the internet. As the co-founder of a VPN company, he constantly educates his customers about why they need to protect themselves online. Both SaferVPN and Perimeter81 are tools that protect your online network, whether you're part of a company or just browsing the web on your own. We thank Amit for his help to ensure a secure and free internet.
After studying Computer Science and Economics, Amit was swept into the start-up world. In 2014, he co-founded SaferVPN, a popular VPN that allows thousands of users to access a more secure and less restricted internet. Three years later, he co-founded Perimeter81, a network and VPN company designed for small and medium businesses. When Amit is not working to provide unrestricted online access, he's spending time with his family or doing extreme outdoor activities (which he loves). But you can always find him giving tips on how to stay secure online. His number one piece of advice? "Don't browse on public WiFi without using a VPN!"
Co-Founder and CEO of IDVector Inc.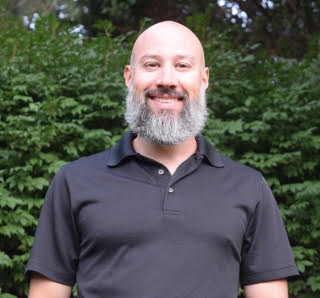 IDVector produces a portable VPN and firewall device that secures your public network connection. Considering that everyone uses public WiFi, having a device like this is sure to come in handy. We thank Ben Baumgartner for his innovation that improves cybersecurity.
As an information security professional with a specialty in software development, Ben Baumgartner has had a lot of experience in the cybersecurity world. One thing he knows very well is the problem with free software. He understands that free tends to mean a compromise for the user, and he advises spending more money if it means better security.
SVP of Global Services for Digital Guardian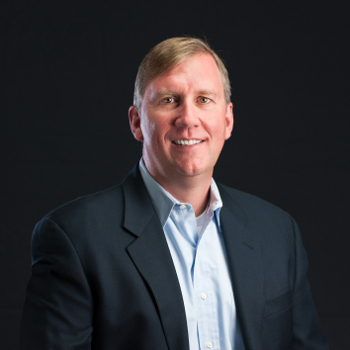 Digital Guardian addresses a question that not many businesses are willing to ask: " What if your intruder is already inside the company?" Digital Guardian focuses on protecting a company's data once there is a breach. We thank Mark Stevens and Digital Guardian for protecting companies from losing important data.
Mark Stevens has been with Digital Guardian for seven years. As the SVP, he is in contact with all of Digital Guardian's customers. Stevens realizes that – just like attacks are inevitable – so too are breaches in privacy. However, with GDPR and other privacy restrictions, Stevens is happy to see that companies are being held accountable for customers' sensitive data. Even so, he still recommends that everyone should be careful of what they share on social media.
CEO of SecureMySocial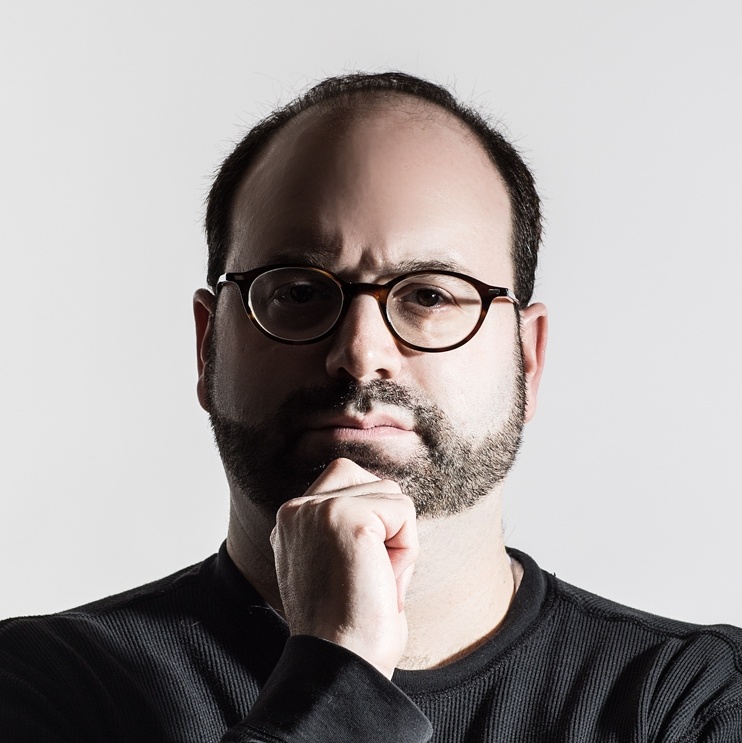 Have you ever posted something on social media only to regret it later? You're not alone. Without knowing it, people post compromising statements that can affect their friendships, careers, and more. Joseph Steinberg saw this problem years ago, which sparked the creation of SecureMySocial, a system that protects employers and employees from posting things on social media that could be damaging. We thank Joseph Steinberg for creating a tool that educates others about internet safety.
In a previous interview with vpnMentor, Steinberg discussed how SecureMySocial can prevent oversharing, leaking sensitive information, and malware attacks. What makes this different from censorship is that it's only suggestive. "Freedom of speech is an essential right, and it's critical in order for issues to be properly discussed and analyzed," he explained. "People should be warned of the potential consequences of their speech, but actually censoring them is problematic." He encourages everyone to think about what they post online (and use technology to help them if they can).
Founder and CEO of BankVault.com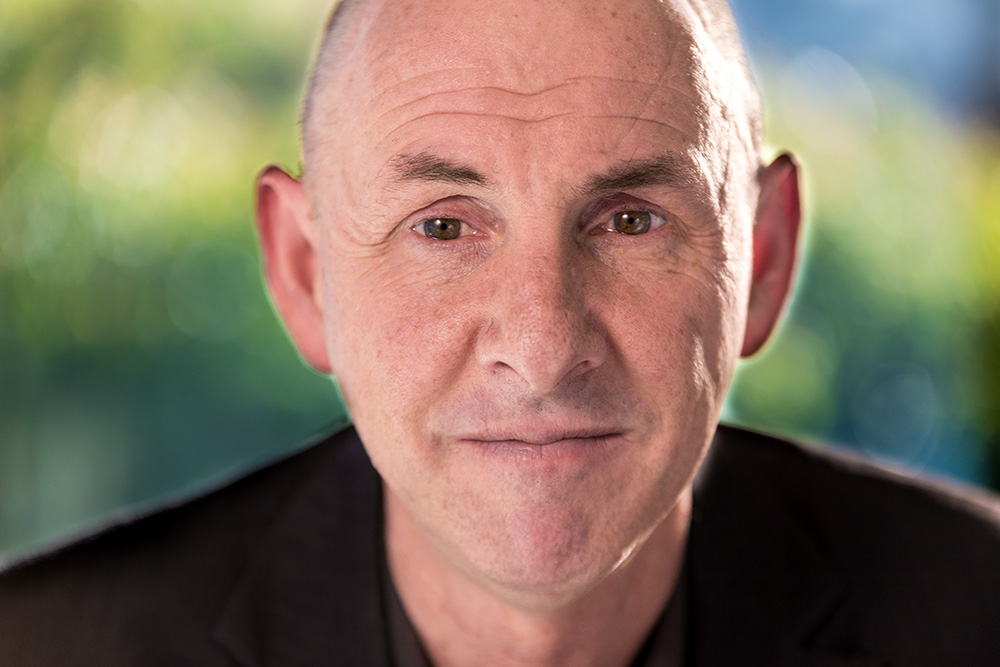 12 years ago, Graeme Speak understood that hackers could infiltrate your device and gather your private information using non-malware attacks (legitimate code), which VPNs and anti-virus software cannot detect. In response, Speak created BankVault.com, a virtual remote machine that acts like a vault and is invisible from the internet. We want to thank Graeme Speak for his contribution to online protection.
While you wouldn't know it from his success in the cybersecurity world, Graeme Speak actually loves physics. He also loves to kitesurf, even though he claims that he's terrified of the cold, wind, and sharks. Although he enjoys promoting a safe online environment and creating useful technology, Speak plans to return to the University of Western Australia and get a job in Astrophysics once he leaves the cybersecurity world.
Special Advisor to IBM Security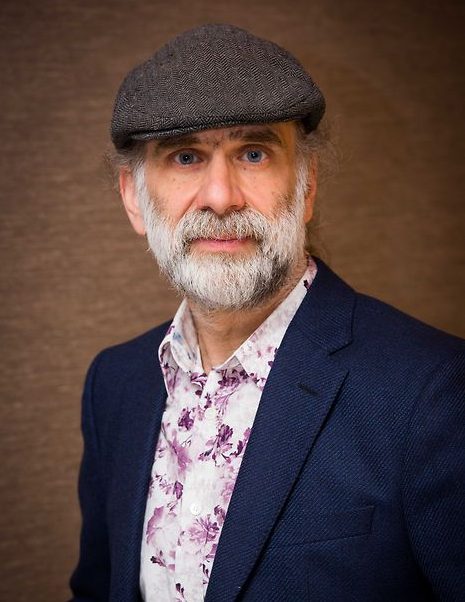 An expert in cybersecurity, Bruce Schneier has been writing about security issues since 1998. He's a Fellow and Lecturer at Harvard Kennedy School, a Fellow at the Berkman-Klein Center for Internet and Society, and is a special advisor to IBM Security. We would like to thank Bruce Schneier for educating others about cybersecurity.
If you look online for Bruce Schneier, you're only going to find one real result – his blog. Other than that, it's hard to track his digital footprint. This is because Schneier practices what he preaches. He won't even answer what are his favorite things to do, since they sound like a security question. It's clear Schneier knows that he's talking about, and we can all learn from him.
CTO of BeyondTrust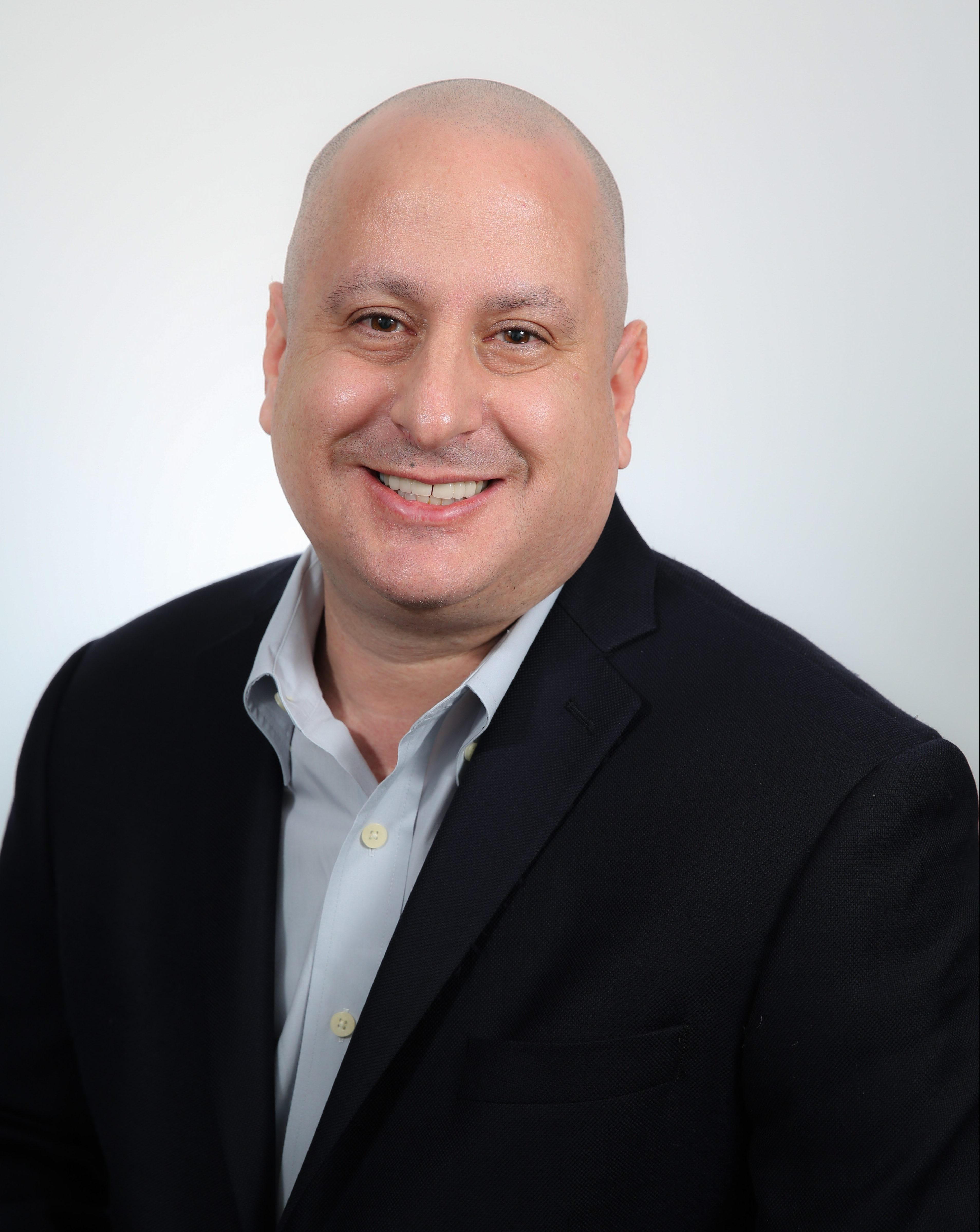 As the CTO of BeyondTrust, Morey Haber works hard to provide cybersecurity solutions to thousands of companies. BeyondTrust is the leader in Privilege-Centric Security, meaning that companies reduce the risk of breaches, data loss, and attacks by limiting access to certain employees. We thank Morey Haber and BeyondTrust for establishing an effective way to prevent and mitigate cyber attacks on companies.
Although he loves to spend time with his family and kick back with some good scotch and a cigar, Morey Haber is constantly staying up to date on current security developments. From his 15 years at BeyondTrust, he knows that whatever you post online can be found later on.
Cyber-Rights Activist and Professor of Law at Istanbul Bilgi University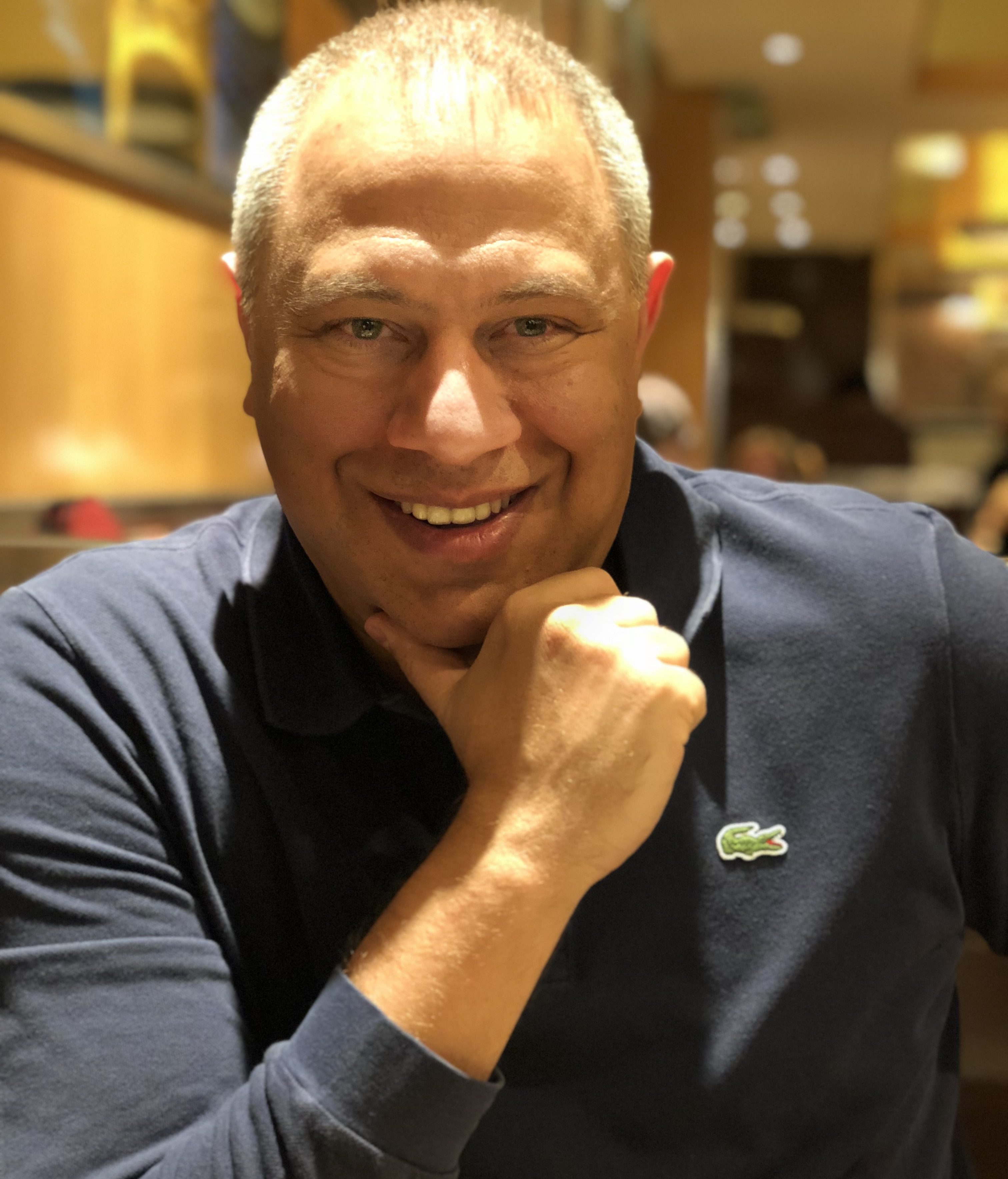 While his profession is a Professor of Law in Istanbul Bilgi University, Dr. Yaman Akdeniz is actually the founder and director of Cyber-Rights & Cyber-Liberties, a non-profit organization. He knows that censorship is a crucial problem, and he is a constant fighter for internet freedom in Turkey. We thank Dr. Akdeniz for his activism in the fight against online censorship.
Founder and CEO of LIFARS
Ondrej Krehel founded LIFARS, a US-based incident response and digital forensics firm for cybersecurity. The firm provides risk-assessment, consulting, penetration testing, and more to find vulnerabilities in products and companies. We want to thank Ondrej Krehel for making the cyber world a bit safer.
As a certified ethical hacker, it only makes sense that Ondrej Krehel would start a firm that is all about cybersecurity. If you ask him what is his favorite activity to do, he'll respond with reverse engineering – a process that essentially breaks down a program or software in order to find vulnerabilities in the technology. If you ask him for some advice on cybersecurity, he'll answer that you shouldn't answer security questions truthfully. He suggests to "create a false persona; you want it to be something you can remember, but not tied to the truth. Odds are that a company is going to get hacked and this information [will be] exposed. By creating a false persona to answer these questions, you greatly protect your identity and privacy."
Co-founder of Mailfence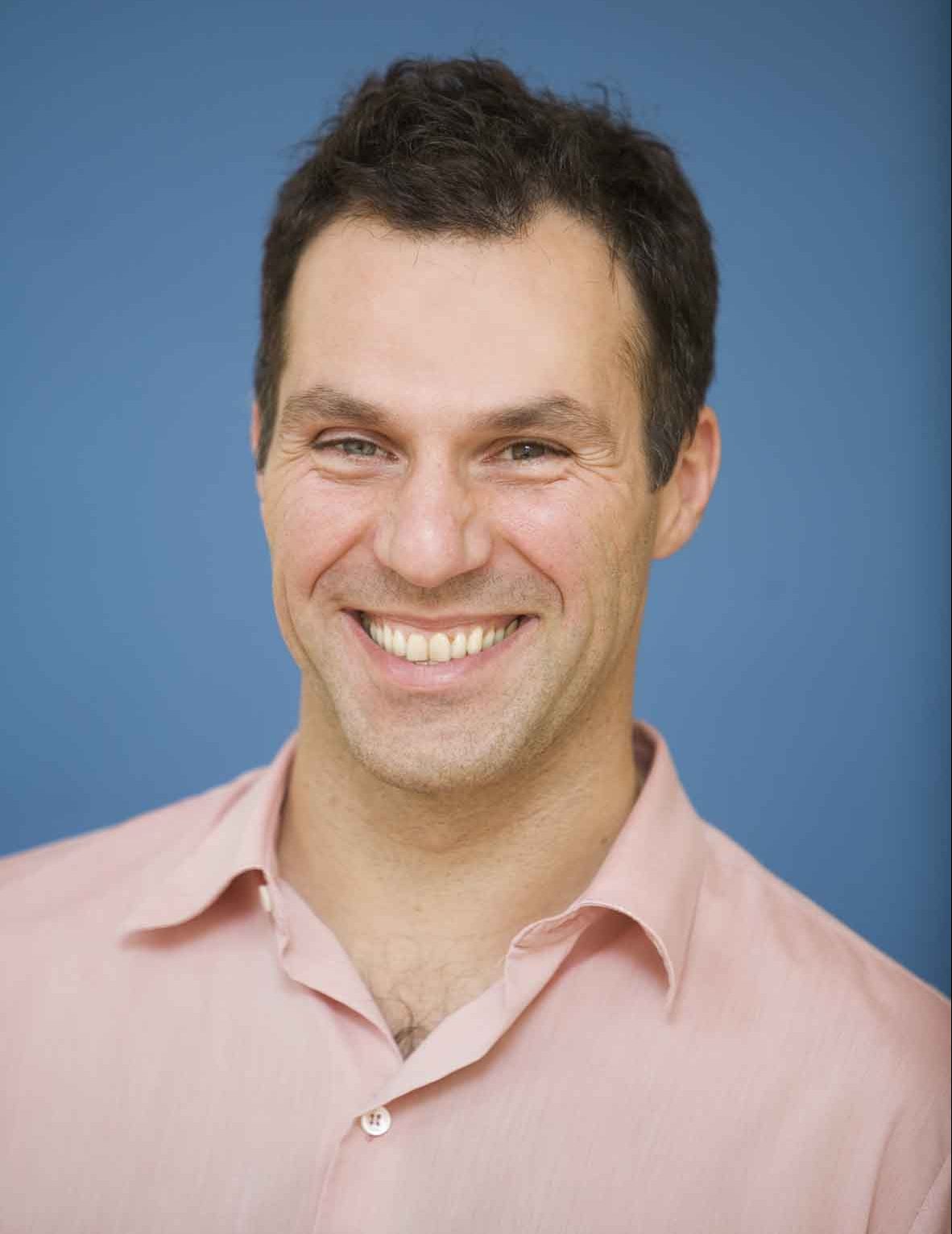 Mailfence is a secure a private email service that promises no tracking, secure privacy, strong encryption, and more. In addition, Mailfence donates 15% of proceeds from their Pro plan to fight for digital rights. We thank Patrick de Schutter and Mailfence for fighting for the cause.
Although he studied Business and International Affairs, Patrick de Schutter is a big advocate for online privacy and believes it is a fundamental human right. He states in his bio:
The debate is thus not about "security versus privacy" but rather obtaining "security with privacy". Of course we need protection against security threats both internal and external. But if it is at the cost of continuous internal surveillance, we will end up in a police state and lose our democratic institutions.
Patrick's company, Mailfence, promotes that same idea by providing a secure and private email service. He hopes that more people will join the movement in the future.