How to Download Torrents Anonymously and Safely in 2020
Updated on 19th February 2020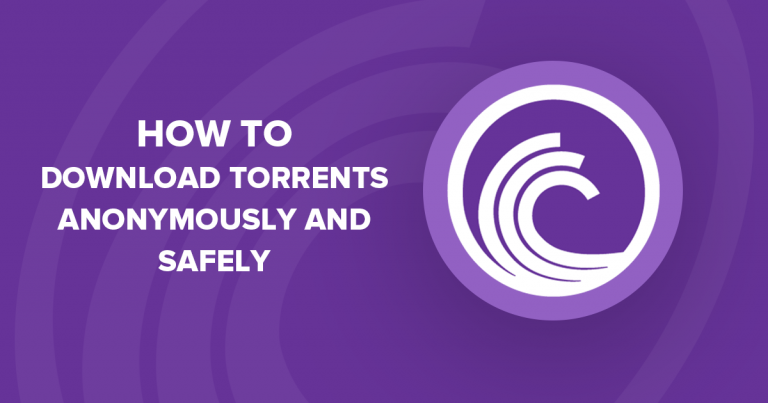 Downloading torrents can be a dangerous task, and using an unprotected internet connection puts you at risk of legal trouble and cyber attacks.
If you want to torrent anonymously and without putting your device at risk, you need to use a high-quality VPN.
VPNs encrypt your internet traffic so that nobody can see what you do online. If you accidentally download a copyrighted file while using a VPN, you won't receive any cease and desist orders in the mail.
Because your IP address is visible to other BitTorrent users, it's easy for trolls and hackers to target your device. Your VPN will mask your IP address to make it look like you're accessing the internet from a different location. If attackers can't see your real IP, they can't do you any harm.
IP masking will also help you bypass censorship and access blocked websites and services. So, if local authorities ban your favorite torrent source, you'll still be able to access it.
If you're new to the world of torrents and P2P file sharing, this article is for you. But even if you're an experienced torrenter, you'll find some handy tricks to keep your connection safe.
Start Torrenting With NordVPN NOW!
How Does P2P File Sharing Work?
BitTorrent file sharing technology is different from conventional file transferring. Unlike websites, which rely on a central server to store files, BitTorrent stores files on the computers of all the people in a file sharing network. This is known as peer-to-peer computing.
The computers in the network – sometimes called a swarm – break files down into very small chunks, which can then be reconstituted by whoever wants to download a particular file.
In other words, any file that is being downloaded is simultaneously uploaded for others to use.
The fact that the workload is distributed among an entire network of computers – rather than a single server – as well as the fact that you don't have to wait for an entire file to download before you start uploading it, makes torrenting an incredibly fast means of file sharing.
Why You Need a VPN to Download Torrents Safely
Online Security
Any BitTorrent user can see your IP address when you're sharing a file. An exposed IP address makes it easy for trolls and spies to discover your location, monitor your browsing activity, and even attack your device.  
VPNs mask your IP so that peers, spies, and websites can't see your real address.
Avoid Legal Consequences 
If you download a copyrighted file, even by accident, you could be in breach of your local copyright laws. Depending on where you live, this could result in a fine, a court date, or even imprisonment.
A VPN encrypts your data so your ISP and other authorities can't see your internet activity. Encryption also makes your personal information unreadable to hackers and attackers. 
For the highest level on anonymity, only use a VPN that offers 256-bit encryption, a strict no-logs policy, and an automatic kill switch with all its apps.
Access Blocked Websites
If your favorite torrent website has been blocked in your country, don't despair! By masking your IP address, a VPN can help you bypass this block. All you need to do is connect to a server in a country where the site is still available.
You'll also be able to bypass geo-restrictions to access services like Netflix and Hulu.
For this, you'll need a VPN that offers unlimited bandwidth on high-speed servers across the globe.
The Best VPNs for Downloading Torrents Safely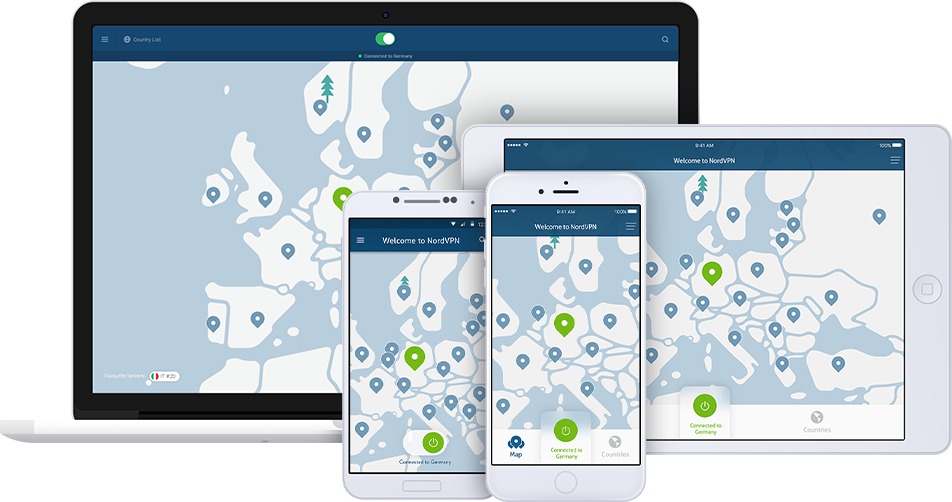 High-speed connections, unlimited data, and impressive security features make NordVPN one of the best choices for torrenting. You just can't go wrong with its strong P2P support. 
For regular browsing and streaming, you'll have your choice of 5,000+ servers in 60 countries.
Birthday Sale!
NordVPN has slashed its price to
just $3.49 per month
 on a 3-year plan in their birthday sale!
Save 70%
and get 1 of 4
FREE gifts
(a 1-month, 1-year, 2-year, or 3-year plan FREE)! Try them out with their
30-day money-back guarantee
. What are you waiting for? Get this
great NordVPN deal before it's too late!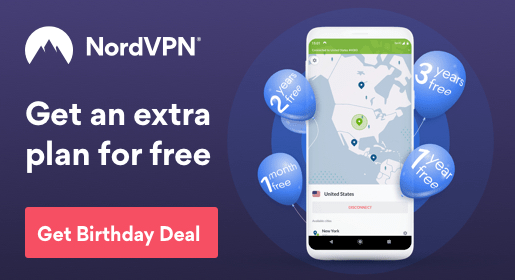 When you're torrenting, NordVPN will automatically reroute your connection to the best available P2P server to keep your downloads speedy and safe. You can connect up to six devices simultaneously to keep your entire household protected.
Try NordVPN risk-free with a 30-day money-back guarantee to see what it can do for you. 
 NordVPN can unblock:
Netflix, HBO, Hulu, Showtime, BBC iPlayer, Amazon Prime Video, and Sling TV.
Supports torrenting:
Yes, P2P specialty servers available.
NordVPN works on these devices:
Windows, macOS, Android, iOS, Android TV, Linux, Chrome, and Firefox. It's also compatible with routers.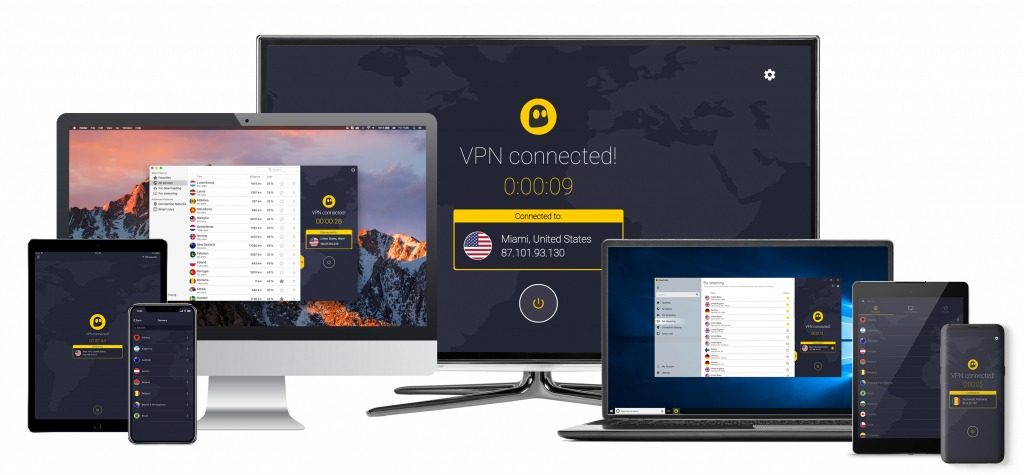 CyberGhost is celebrated for its high-end security features and super-fast connections. These are just two of the things that make it a favorite among the torrenting community.
It even has P2P-optimized servers, designed to speed up and protect your downloads.
When you aren't torrenting, you'll have your choice of over 5,900 servers across 90 countries. This means you'll have high-speed, global access to geo-restricted services like Netflix US and HBO GO. 
With CyberGhost, you'll enjoy unlimited bandwidth and apps for all major platforms.  Plus, you can try it risk-free with its 45-day money-back guarantee. 
 CyberGhost can unblock:
Dedicated streaming profile with servers optimized for: Netflix, BBC iPlayer, Sky Go, Hulu, Comedy Central, Eurosport, ESPN, and others.
Supports torrenting:
Yes; dedicated profile shows countries and number of users.
CyberGhost works on these devices:
Windows, macOS, Android, iOS, Amazon Fire Stick, Android TV, Linux, and Chrome.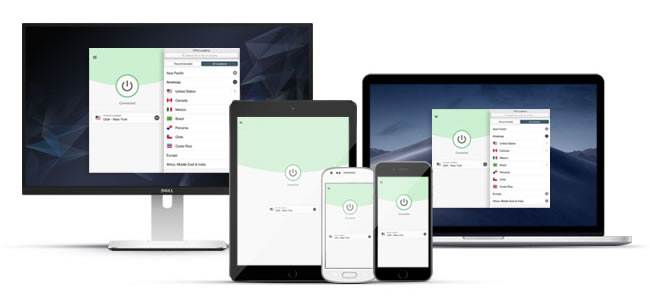 ExpressVPN is a feature-packed VPN that makes torrenting safe, anonymous, and easy.
Its easy-to-use apps for perfect for beginners, and also offer the kind of customization that experienced users will love. It operates 3,000+ servers across 94 countries, so you'll never run out of things to watch online. 
ExpressVPN uses high-end security features like 256-bit encryption and an automatic kill switch to protect your data 24/7. A strict no-logs policy guarantees you complete anonymity.
As an ExpressVPN user, you'll enjoy unlimited bandwidth for up to three of your devices simultaneously.
You can use its 30-day money-back guarantee to test it out risk-free. There are also free trials of up to 7 days on Android and iOS devices.
 ExpressVPN can unblock:
Netflix, Hulu, HBO, Amazon Prime Video, Showtime, Sling TV, DAZN, and BBC iPlayer.
Supports torrenting:
Yes, all servers support P2P activity.
ExpressVPN works on these devices:
Windows, macOS, Android, iOS, Android TV, Linux, Chrome, and Firefox. It also offers an app for use with certain routers.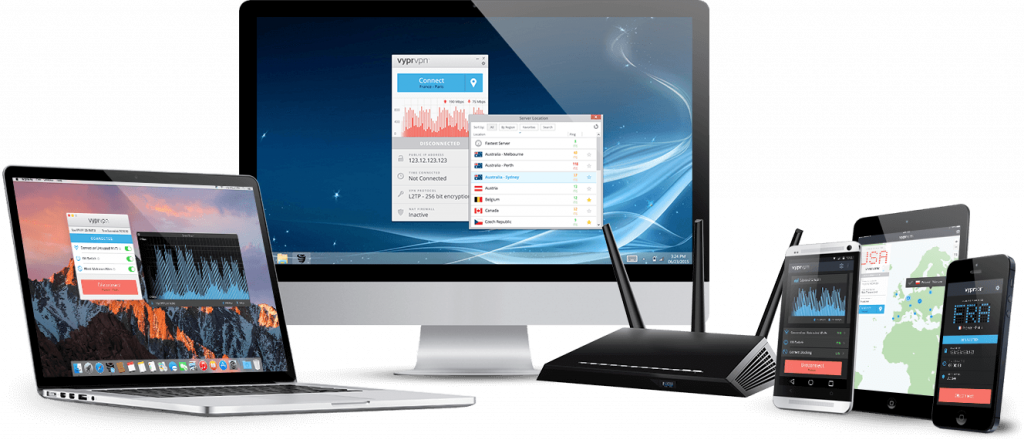 VyprVPN's speedy and secure service includes P2P compatibility and top-notch security features, such as military-grade encryption and a NAT Firewall.
VyprVPN goes to great lengths to make sure your connection is secure and anonymous. It recently undertook an independent security audit, and passed with flying colors! 
Best of all, VyprVPN is extremely easy to use and offers apps for most devices. Its impressive service has VPN users around the world saying great things!
When you sign up with VyprVPN, you enjoy a 30-day money-back guarantee, so you can try it out risk-free. 
VyperVPN can unblock: 
Netflix, Hulu, BBC iPlayer.
Supports torrenting: 
Yes, all servers support P2P activity.
VyperVPN works on these devices:
Windows, macOS, Android, iOS, Routers, Android TV, QNAP, Blackphone, Anonabox.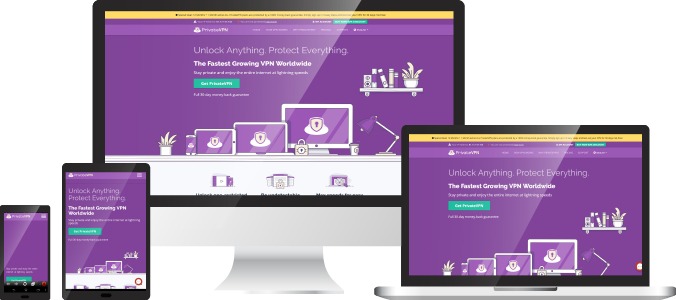 Operating over 80 servers in 57+ countries, PrivateVPN is known for its ultra-fast speeds and competitive pricing. 
With its ZERO data logging policy, IPv6 leak protection and kill switch, it comes to no surprise that this provider markets itself as the world's most trusted VPN service.
You can protect up to 6 devices with PrivateVPN, and there are apps for all platforms. With all of these great features, it's easy to see why its customers rate it so highly.
You can try PrivateVPN entirely risk-free thanks to its 7-day free trial and 30-day money-back guarantee.
 PrivateVPN can unblock:
Netflix, Hulu, HBO, Hotstar, Amazon Prime Video, and BBC iPlayer.
Supports torrenting:
Yes, all servers support P2P activity; list of P2P-optimized servers available through the app.
PrivateVPN works on these devices:
Windows, macOS, Android, and iOS.
Summary
A VPN is the safest, easiest way to protect yourself and your device while downloading torrents.
A high-quality VPN will mask your IP address and encrypt your data to protect you from cyber criminals, spies, and legal trouble.
If you aren't sure which VPN is the best match for you, we recommend CyberGhost.You can even try it out for free!
Disclaimer: we do not recommend using VPNs to download any copyrighted or illegal material. The main purpose of torrenting with a VPN is to keep your identity and privacy secure, and not to mask any illegal activity.
Start Torrenting With CyberGhost NOW!
Further Reading
Want to save some of your hard-earned cash? Our budget-savvy experts have compiled a list of the best VPN deals currently available.
Interested to see what the Pirate Bay has to offers? These top VPNs can help!
If you want to protect more than one device, take a look at the best VPNs for multiple connections.