How to Torrent Safely (& ANONYMOUSLY) in October 2020
Updated on 23rd September 2020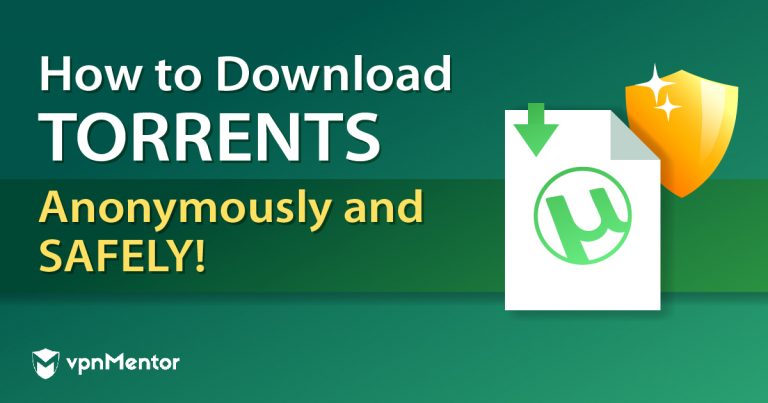 Downloading torrents can be a dangerous task. Every time you download with an unprotected internet connection, you're taking a huge gamble.
You might come away unscathed—or you might accidentally expose your most sensitive data and infect your device with harmful malware. Is it really worth the risk?
The answer is a definitive no, especially after you learn how incredibly easy it can be to torrent anonymously and safely. The only thing you need to torrent without putting your device and your privacy at risk is a high-quality VPN.
Torrenting clients leave your IP address visible to other users, making it easy for trolls and hackers to target your device.
VPNs encrypt your internet traffic so that nobody can see what you do online—not your ISP, not hackers, not the government. It means that if you accidentally download a copyrighted file, you won't receive any cease and desist orders in the mail.
If you're new to the world of torrents and P2P file sharing, this guide is for you. But even if you're an experienced torrenting connoisseur, you can find some handy tricks to keep your connection safe.
Short on time? Jump to the section you need
What Is BitTorrent and How Does P2P File Sharing Work?
BitTorrent file sharing technology is different from conventional file transferring. Unlike websites that rely on a central server to store files, BitTorrent stores files on the computers of all the people in a file-sharing network. This is known as peer-to-peer computing.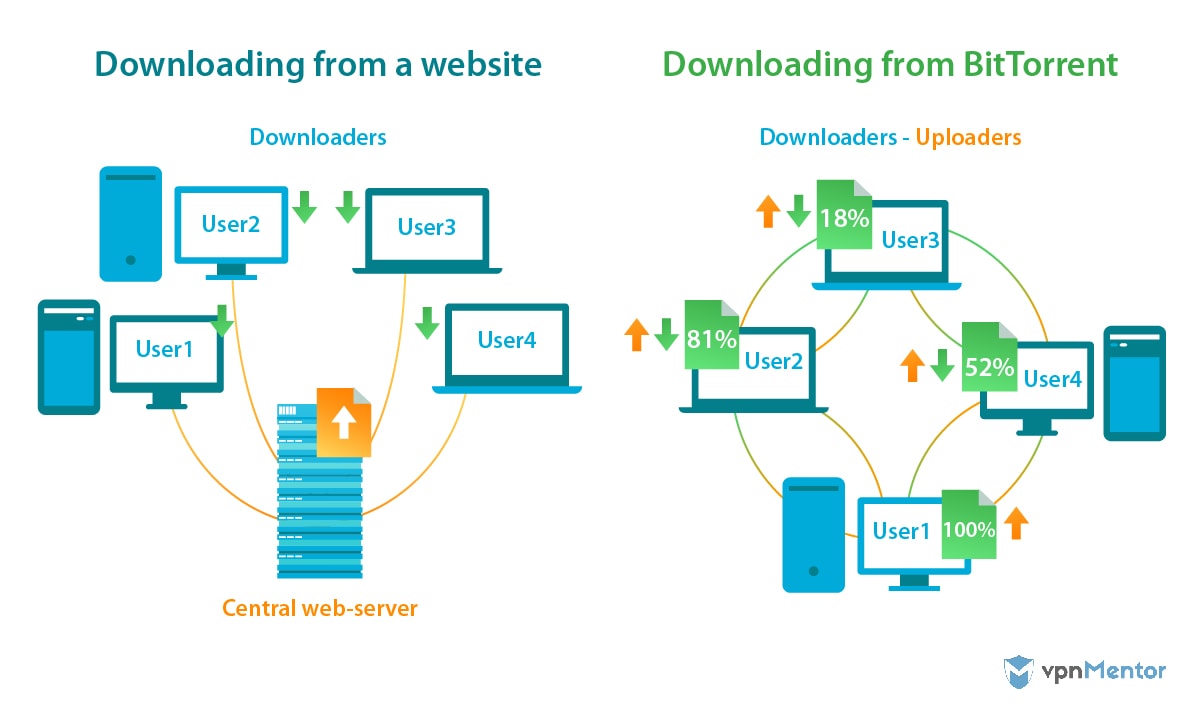 The computers in the network—sometimes called a swarm—break files down into very small chunks, which can then be put back together by whoever wants to download a particular file.
In other words, any file that's being downloaded is simultaneously being uploaded for other people to use.
The fact that the workload is distributed among an entire network of computers, rather than a single server, as well as the fact that you don't have to wait for an entire file to download before you start uploading it, makes torrenting an incredibly fast means of file sharing.
On the other hand, it's also one of the reasons torrenting can be so risky. Your BitTorrent client exposes your IP address to thousands of other users who are downloading the same file.
This threatens your privacy and also makes you an easy target for distributed denial-of-service (DDoS) attacks and other malicious hacking strategies.
Quick Guide: How to Download Torrents Safely
Choose a VPN with P2P optimized servers. I recommend NordVPN for total anonymity and advanced security.
Install the VPN and connect to a server nearby.
Head to one of our recommended torrent sites, download files, and enjoy!
The Beginner's Guide to Torrenting Safely and Anonymously
Need a little more help getting started? I'm going to make things simple for you. Here's a step-by-step guide to getting started in the world of BitTorrent.
1. Don't put yourself at risk! Start by getting a torrent-friendly VPN.
The first thing you should do before you start torrenting—even before you visit any torrent websites—is to connect to a high-quality VPN.
Torrent websites typically have little to no built-in security, which makes them a breeding ground for dangerous viruses, intrusive trackers, and other cyber threats.
Once you start downloading, any BitTorrent user can easily see your IP address when you're sharing a file. An exposed IP address allows trolls and spies to discover your location, monitor your browsing activity, and even attack your device.
Plus, if you download a copyrighted file, even by accident, you could be in breach of your local copyright laws. Depending on where you live, this could result in a fine, a court date, or even imprisonment.
Here are some of the ways your VPN helps you torrent:
Torrent Safely: Your VPN routes your internet connection through a secure, encrypted tunnel to shield your sensitive data from dangerous cybercriminals. Some VPNs even have built-in protections from malware, trackers, and ads.
Torrent Anonymously: VPNs mask your real IP address by assigning you a new one. This protects your identity and privacy by making it look like you're connecting from a different location. Plus, a VPN encrypts your data so no one (including your ISP and other authorities!) can see what websites you visit or what you download.
Access Blocked Torrent Websites: VPNs enable you to bypass censorship and access torrenting websites and services, even if local authorities ban your favorite torrent library. All you need to do is connect to a server in a country where the site is still available. (This also works with geo-restricted streaming services like Netflix!)
After you choose a provider, just download the right VPN app for your device. My top VPN recommendations automatically direct you to the best software for your device to keep things simple.
IMPORTANT: Some VPN providers offer secure extensions for Chrome, Firefox, and other browsers. That's great for browsing the web anonymously, but browser extensions only protect the internet activity that goes through your web browser, not your BitTorrent client.
To stay safe while you torrent, make sure you download a VPN app that protects your whole device, not just a browser extension.
2. Check your VPN settings.
To achieve total anonymity while you torrent, you should check to make sure your VPN's best privacy settings are enabled. Don't worry, it's easy and it won't take long!
Open up your VPN app, and navigate to the settings. This section might also be called preferences or options depending on your provider.
Look for the following privacy settings:
Encryption: Some VPNs let you manually select your encryption level and VPN protocol. I recommend that you go with AES 256-bit encryption and an OpenVPN protocol for airtight security. Avoid PPTP, an older protocol that isn't strong enough for potentially risky online activities like torrenting.
Leak protection: Enable DNS leak protection and IP/IPv6 leak protection if possible. This prevents your device from bypassing your VPN connection and leaking your real location.
Kill Switch: Enable the VPN's automatic kill switch (sometimes called Network Lock) to ensure none of your data is exposed to BitTorrent users, even if your connection drops unexpectedly.
Depending on your VPN provider, you might find that some of these settings are already enabled. In that case, great! If not, just switch them on and move to the next step.
3. Connect to a VPN server.
Select a VPN server, and click to connect. This step varies slightly depending on your provider. If your VPN allows P2P file-sharing on all servers, you can connect to any server and get started. For the best download speeds, connect to a server near your physical location.
Some VPNs offer dedicated BitTorrent servers that are optimized for high-speed P2P file-sharing. Your VPN probably gives these torrent-friendly servers a P2P label within the server selection menu so they're easy to find.
4. Download a BitTorrent client.
BitTorrent clients seem to be the part of torrenting that's most confusing to beginners. In reality, it's not complicated.
Unlike downloading a normal file, you can't download torrents through your browser alone. Because of the unique way P2P file-sharing works, you need some help from a BitTorrent client.
A BitTorrent client is just software that helps you manage your torrents. It connects you to the P2P file-sharing network so you can download and share torrent files on your device. You can also view useful statistics to help you keep track of your downloads and uploads.
This may sound complex, but the software really does all the work for you. That's why it's critical to choose a trustworthy, high-performing BitTorrent client.
There are plenty of great free options out there. My current top recommendation is uTorrent. It's fast, powerful, easy to use, and works with all major desktop platforms.
5. Navigate to a torrent website.
There are tons of shady, low-quality torrent sites out there, so I highly recommend visiting one of the recommended torrent sites that have been tested by our experts.
Avoid using Google searches to find torrent websites if you can. First of all, most of the best ones are blocked from the search results anyway. Second, torrenting is already risky, so why expose yourself to additional threats by downloading torrents from random low-quality websites?
6. Choose and download a torrent file.
Your torrent website should list the number of available seeders for each torrent file. You want to go with the copy that has the highest number of seeders because your file will download significantly faster.
However, feel free to take a chance if you see a torrent file you really want regardless of the number of seeders. It might take longer to download if the number is really low, but if you think the file is worth the wait, you can go for it and see what happens.
Once you've made your selection, just download the.torrent file, and open it with your BitTorrent client. You might have to import it manually to your BitTorrent client the first time you download a file, but after that you should be able to set your client as the default app for.torrent files on your device.
The Best VPNs for Downloading Torrents Safely – Full Analysis (Updated October 2020)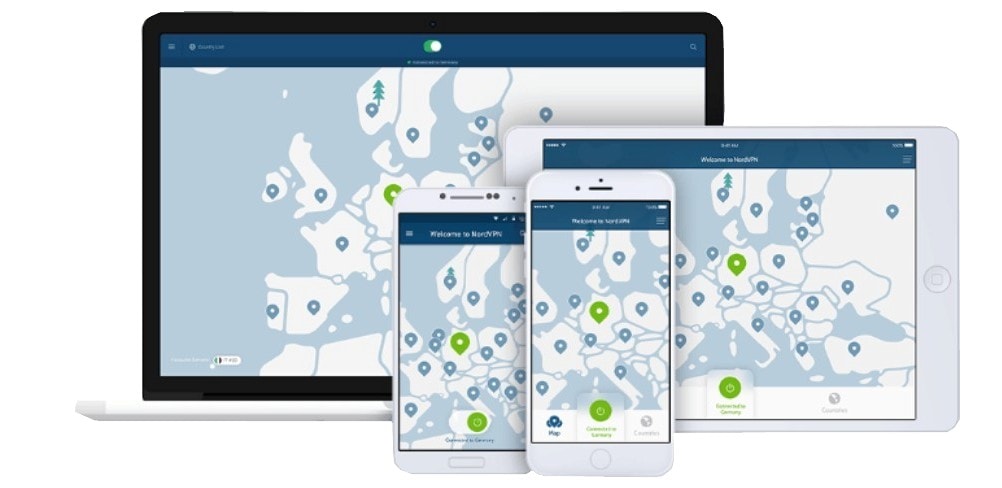 High-speed specialty P2P servers for torrenting
Strict no-logs policy for total anonymity
Kill switch
Blocks ads, trackers, and malware
30-day money-back guarantee
Unblocks: Netflix, HBO, Hulu, BBC iPlayer, Amazon Prime Video, and Sling TV
Works with: Windows, macOS, Android, Android TV, Linux, Chrome, Firefox, and routers
Blazing-fast connections, unlimited data, and impressive security features make NordVPN one of the best choices for torrenting.
It offers strong torrenting support on dedicated high-speed P2P servers. These specialty servers are easy to find in the app's server selection drop-down menu.
NordVPN is one of the few VPNs that actually gives you total anonymity, which is ideal for P2P file sharing. It securely masks your IP address with DNS and IPv6 leak protection to hide your identity from spying eyes. Meanwhile, it wraps your connection with robust AES 256-bit encryption to keep your sensitive data away from hackers.
Its automatic kill switch prevents you from exposing your identity, even if you suddenly lose your VPN connection.
The CyberSec suite offers built-in protection from malware, trackers, and botnet control. It even includes an excellent ad blocker that shields you from intrusive pop-ups on torrent sites.
Even though not all servers in NordVPN's network support torrenting, its network is so enormous that it actually has more dedicated P2P servers than the number of servers in the average VPN's entire network.
More servers mean less traffic, so you can download and upload large torrent files using NordVPN's powerful protection without seeing a dip in your speed due to overcrowded servers.
For regular browsing and streaming, you have your choice of 5,480+ servers in 59 countries. NordVPN can reliably access popular geo-restricted streaming sites like Netflix US for more great content.
You can connect up to 6 devices simultaneously to keep your entire household protected. If you run into any issues, NordVPN's friendly 24/7 live chat support is available to help anytime.
Try NordVPN risk-free with a 30-day money-back guarantee to see what it can do for you.
Want to know more? Explore our NordVPN review to see the full results of our research and testing.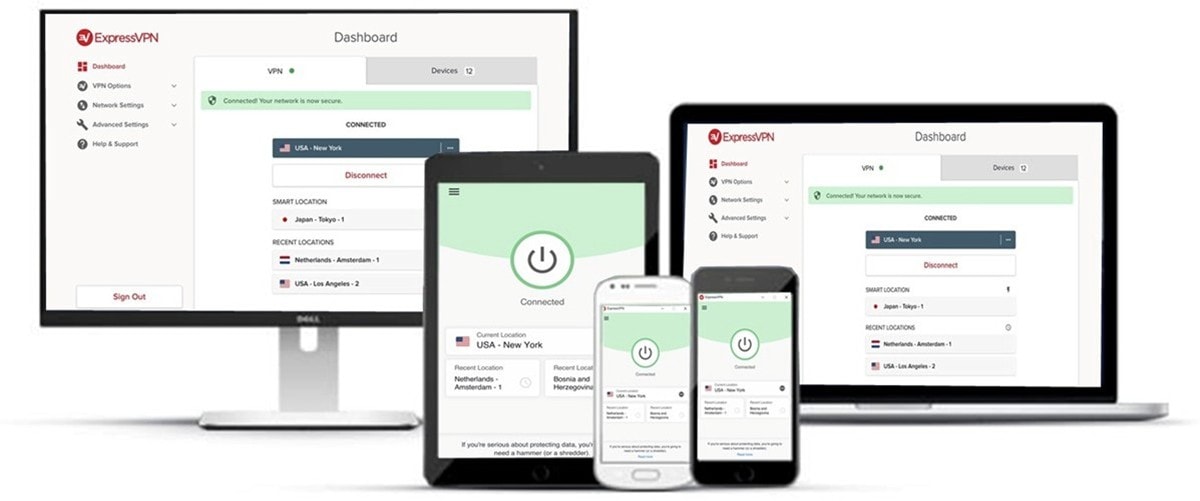 P2P file-sharing support on all servers
Excellent download speeds
Zero-logging policy and TrustedServer technology guarantee anonymity
30-day money-back guarantee
Unblocks: Netflix, Hulu, HBO, Amazon Prime Video, Showtime, Sling TV, DAZN, and BBC iPlayer
Works with: Windows, macOS, iOS, Android, Android TV, Linux, Chrome, Firefox, smart TVs, gaming consoles, and routers
ExpressVPN is a powerful, streamlined VPN service that makes torrenting safe, anonymous, and easy.
Its user-friendly apps are great for beginners, and it also offers the kind of customization that experienced users love. It operates 3,000+ servers spread across 94 locations worldwide, so you can find a nearby high-speed VPN server no matter where you live.
ExpressVPN uses its proprietary TrustedServer technology and a no-logs policy to ensure there's no record of your online activity on its servers. This means that no one—including your ISP, the government, and even ExpressVPN itself—can access any record of what you're doing or downloading.
Hackers can't touch your connection through ExpressVPN's powerful 256-bit encryption. Its built-in DNS/IPv6 leak protection and Network Lock feature work together to protect your identity from spying eyes at all times.
Once you're done torrenting, you can access your favorite shows on Netflix, Hulu, and more with ExpressVPN's powerful geo-spoofing abilities.
As an ExpressVPN user, you get unlimited bandwidth for up to 5 of your devices simultaneously. If you have a question about torrenting with ExpressVPN, you can always reach out through its 24/7 live chat support. You can also use its no-questions-asked 30-day money-back guarantee to test this VPN risk-free.
Want to know more? Explore our ExpressVPN review to see the full results of our research and testing.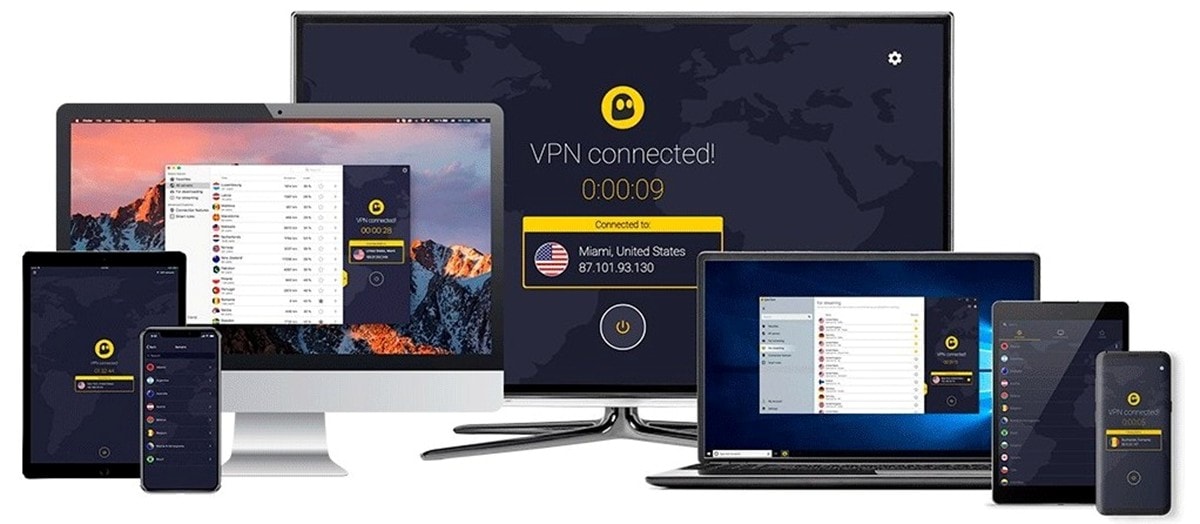 Offers P2P-optimized servers
Kill switch
User-friendly VPN apps
Unblocks: Netflix, BBC iPlayer, Comedy Central, HBO, Sky Go, ESPN, Disney+, and Vudu
Works with: Windows, macOS, Android, iOS, Amazon Fire Stick, Android TV, Linux, and Chrome
In addition to its high-end security features and blazing-fast connections, CyberGhost offers attractive VPN apps that are incredibly user-friendly.
The VPN software is super fast and easy to set up, so you can get started in a hurry, even if you're new to VPNs.
Its large network includes a large number of P2P-optimized servers designed to speed up your downloads and protect your activity from spying eyes. You can find these servers clearly labeled in the server selection menu.
The service comes with DNS and IPv6 leak protection and an automatic kill switch that shuts off your internet connection to protect your data if you disconnect from the VPN network.
Even when you aren't torrenting, you can connect to any of CyberGhost's 7,190+ servers in 90 countries. This allows for high-speed, global access to geo-restricted services like Netflix US and HBO GO.
You can direct any questions to CyberGhost's friendly customer service team via 24/7 live chat support. CyberGhost also gives you unlimited bandwidth and apps for all major platforms.
Plus, it allows up to 7 simultaneous connections, so you can protect your whole household with a single VPN subscription. You can try it risk-free with its 45-day money-back guarantee, which gives you plenty of time to decide if CyberGhost is the right fit for you.
Want to know more? Explore our CyberGhost review to see the full results of our research and testing.
FAQs
? Is torrenting legal?
Mostly yes. Torrenting is completely legal in most countries, but a few have laws prohibiting P2P file sharing. Regardless of where you live, it's always illegal to download files containing copyright-protected materials without receiving permission and paying the required fees.
Will using a VPN affect my torrenting speed?
Maybe. It depends on a lot of factors, including your regular connection speed, your VPN provider's network size, and your location. The top-rated VPNs on this list shouldn't have any noticeable effect on your speed in most cases. If you're concerned, you can opt for a VPN with a free trial or money-back guarantee to test it for yourself.
? Can I use Tor for anonymous torrenting instead of a VPN?
No. The Tor network has many great uses, but it isn't designed to handle P2P file sharing. The creators of The Tor Project have repeatedly asked the public to avoid using BitTorrent with Tor. They've clearly stated that it isn't safe, and the Tor network can't handle the volume of traffic that torrenting requires.
Glossary of Key BitTorrent Terms
Don't let these fancy words confuse you. Here are some key terms you should know before you start torrenting:
BitTorrent Clients: The software application you need to participate in P2P file sharing.
Peer: In the torrenting world, a peer is a BitTorrent client that's sharing and downloading files with the network. When you start torrenting, your BitTorrent client becomes a peer.
Torrent: A.torrent metadata file acts like a road map for your BitTorrent client. It helps your client find peers with the file you want so you can start downloading.
Swarm: A collection of all of the peers in the BitTorrent network who are sharing a specific file.
Seeders: A seed is a peer who already has the file that you want to download and is able to share it with you. The higher the number of available seeders, the faster your torrent will download.
Leechers: A leech is a peer who is downloading a torrent file. If the torrent you want has a large number of leechers and not enough seeders, it takes much longer to finish downloading.
Indexers: An index is a website where you can find lists of torrents to download.
The Bottom Line
A VPN is the safest, easiest way to protect yourself and your device while you download torrents. A high-quality VPN masks your IP address and encrypts your data to protect you from cybercriminals, spies, and legal trouble.
Want to save some of your hard-earned cash? Our budget-savvy experts have compiled a list of the best VPN deals currently available.
Find out how to use your new VPN to access The Pirate Bay from anywhere in the world.
Ready to torrent? Discover the best BitTorrent clients, or check out our top recommendations for torrent websites.
To summarize, the best VPNs for torrenting in October 2020 are …
Provider
Our Score

9.8

/10

9.8

/10

9.6

/10

9.4

/10

9.2

/10
Privacy Alert!
You are exposing yourself to the websites you visit!
The information above can be used to track you, target you for ads, and monitor what you do online.
VPNs can help you hide this information from websites so that you are protected at all times. We recommend NordVPN — the #1 VPN out of over 350 providers we've tested. It has military-grade encryption and privacy features that will ensure your digital security, plus — it's currently offering  68% off.