How To Unblock Kickass Torrents in Australia
To get around the federal court block, you need a VPN to surf as though you're outside Australia. Best one to use for torrenting in Australia: CyberGhost. Share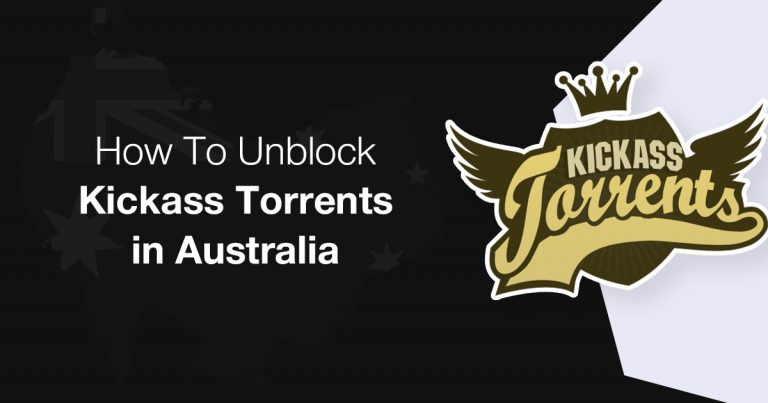 Kickass Torrents Has Been Blocked in Australia!
Bad news for Aussie torrent fans! The Australian Federal Court has added the popular torrenting site Kickass Torrents to the list of illegal streaming and torrenting sites that are blocked by Australian ISPs, including Telstra, TPG, Optus, and 46 others.
A group of entertainment companies that included Foxtel, Sony, Warner Music, and Universal brought the case against Kickass Torrents and several other torrenting sites in May 2016 to stop copyrighted content from being downloaded for free. As part of the international battle over piracy, Kickass Torrents faces similar bans in the UK and several other countries as well.
So does this mean that Aussies can no longer use Kickass Torrents? Definitely not! You can still access Kickass Torrents in Australia with a VPN.
CyberGhost Can Bypass this Block – Here's How
Among all of our recommended VPNs for torrenting, CyberGhost is our go-to choice for Kickass Torrents in Australia. Before we get into our reasons for this choice, here's a quick look at how to use CyberGhost to get past the block so you can start torrenting!
Quick Guide: How to Unblock Kickass Torrents with CyberGhost
Sign up for a CyberGhost account.
Install the app on your device and launch it.
Click on "Choose my Server".

Click on "Torrent".

Choose a server from the list and click "Connect".

Go to the Kickass Torrents website and torrent to your heart's content.
NOTE: While torrenting itself is legal, downloading copyrighted or pirated content is illegal and we're against it. To be safe, download legal content only.
Why You Need a VPN to Access Kickass Torrents in Australia
By encrypting your internet traffic and replacing your real IP address with the IP of the server you're connected to, a VPN makes it appear as if you're browsing from a different location. Once your location is masked, you can get access to blocked sites like Kickass Torrents from anywhere in the world.
A dependable VPN also secures your internet connection and protects your other online activities such as streaming, online banking, messaging, and e-shopping from hackers, spying, and other dangerous threats.
With a VPN, your internet service provider won't even know that you're trying to access Kickass Torrents, and so won't send you any warning messages. However, since VPNs differ in features and reliability, it is important to find the right one to use for your purpose.
To unblock Kickass Torrents in Australia, you need a quality VPN that has a large server network outside Australia and allows P2P and torrenting activities on those servers. It must also use high encryption levels to protect you from malicious websites and online tracking. High-speed connections, no data logging, and uncapped bandwidth are also important factors for torrenting.
Only the top VPNs will give you all of these capabilities and features. We highly recommend CyberGhost for a number of reasons discussed below.
The Best VPNs for Kickass Torrents in Australia
Romania-based CyberGhost is a feature-packed VPN that combines both tight security (kill switch, 256-bit AES encryption, no logging, and DNS and IPv6 leak protection) and plenty of configurations for everyone's needs at low cost and high speeds. It has over 2,500 servers in more than 50 countries, and runs smoothly on all major platforms and on seven different devices at the same time.
You can use it for torrenting, online streaming, or anonymous browsing without worrying about being shut out by geoblocks or compromising your privacy.
The user interface is where CyberGhost truly shines, however. It's visually stunning, highly intuitive, customizable, and incredibly user-friendly – no wonder users love it! There are separate profiles for different internet activities as well as advanced features for safe torrenting that you can easily tweak.
You can test CyberGhost yourself by taking advantage of the 7-day free trial available for iOS, Android, and Windows, along with a 45-day money-back guarantee for all installations.
We have also found several other VPNs that unblock Kickass Torrents and work well for many purposes in Australia. Here are our recommended overall top VPNs for Australia:
Summary
The Australian Federal Court ruling against Kickass Torrents doesn't have to prevent you from accessing the service in Australia, as long as you use a high-quality VPN. And to help you get the most for your money, we've even put together a list of 2018's best deals on premium VPNs – make sure to check it out!