How To Unblock Kickass Torrents in Australia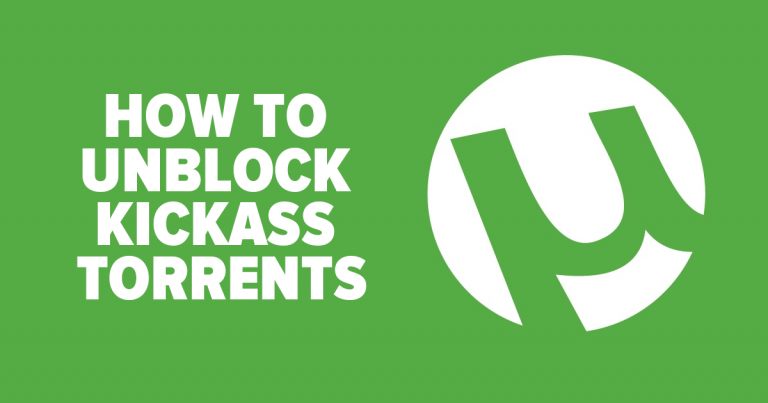 This year, Kickass Torrents joined a growing list of content streaming and download sites blocked by the Australian Federal Court in the unending battle over piracy.
Brought by Warner Music, Sony, and Universal, the legal case against Kickass Torrents and other Australian torrent sites has been ongoing since May 2016.
Kickass Torrents experienced a similar ban in the UK.
Does that mean no more Kickass Torrents? No, of course not.
But, it does mean that you need to take steps to unblock the content in Australia.
A VPN, or virtual private network, is the most effective and safest method to access Kickass Torrents.
It will also protect your privacy and increases your security while you are enjoying your streaming or downloaded content.
So, how does a VPN do that?
Think of a VPN as a private covered walkway between where you are and where you want to go.
No one can see you leave, or arrive the other end. Better still, no one can see what you are doing while you get there or join you at any point along the way.
A VPN connects you through a virtual tunnel to a private server. The connection is heavily encrypted to stop others from snooping – some of the best virtual private networks offer military-grade protection.
Additionally, your IP address is changed as you are connected to the new server.
By choosing the country of origin of the IP address you access, content that would otherwise be blocked or geo-restricted becomes available to you.
For Kickass Torrents, you can connect to a server in the US where it's not blocked and enjoy easy access to the content you want.
Accessing content in this way also means that you won't get warning notifications from your service provider. In fact, they won't even know that you are accessing Kickass Torrents.
There are many VPN providers to choose from, but not all of them are equal. Services differ in the level of encryption they provide, the number and location of servers, and their approach to torrenting.
A quality provider will offer high-end encryption, strict no logging policies, data leak protection, and a kill switch to protect you should your connection drop at any point.
Which VPN Should I Use in Australia?
Not all VPN providers allow or support torrenting, so finding one that does will be a priority. There are also a few other criteria to consider when looking for the right VPN for accessing Kickass Torrents, namely:
A provider with a large number of server locations outside Australia
A provider that has server locations in countries where Kickass Torrents is not blocked
A provider with servers that have high bandwidth and no data caps
A VPN service that utilizes high-level encryption and leak protection
A VPN service that maintains a strict no-log policy
These are our top 5 providers that meet these criteria
You can read more about the best VPNs for Australia here.
How to Unblock Torrent Websites in 5 Simple Steps
Using a VPN is a straightforward process, just follow these five simple steps and you'll be enjoying unrestricted access to torrent websites throughout Australia, including Kickass Torrents:
Choose a VPN from the table
Create an account and signup for the service
Download and install the VPN app on your chosen device
Launch the app and connect to server outside Australia (for example, the USA)
When you've connected, go to Kickass Torrents in Australia
Is torrenting legal?
Before you start downloading, you need to make sure what you are doing is legal.
Downloading copyrighted or pirated content is illegal, and we condemn this behavior.
But if you use a VPN to connect to a server where torrenting is allowed, and you only download legal content, then there should not be a problem with it.
Whether you're a long-standing torrenter, or looking to dip your toes for the first time, any of these VPNs will give you the secure and private access you need. To learn more about VPNs and what they can do to improve the safety of your web browsing, click here.