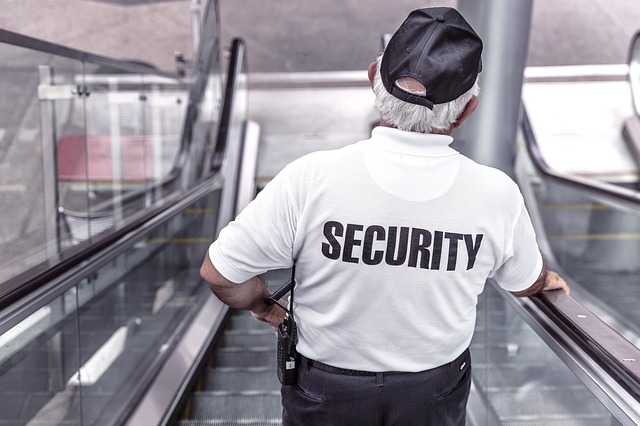 VPNLux CEO: Google VPN is Just Another Way of Spying on People's Activities
VPNLUX is a cyber security firm that helps clients develop a network architecture, so they can analyze threats and prevent cyber-attacks. As a VPN, they offer some unique features and custom solutions, giving true value to business clients worldwide. In this article, we sat down with CEO Alex Kross to learn how global trends in both technology and legislation are making waves in the industry. Share
Please provide some background about your VPNLux. What's inspired you to establish a VPN service initially?
Actually the VPN service was established as a side project. Our clients repeatedly asked for secure and trusted VPN tunneling that would be maintained by us as they place their trust in us. So, I decided to give it a shot. Initially, it was a private service for just our clients. Then I made up my mind to roll it out to the public.
Your prices are significantly higher than average. What extra value do you provide that other VPN services don't?
I could say that we have great support, an individual approach to every client, a rock solid security, but every VPN service would say the same. However, as I have mentioned above, we came from cyber security. Our clients frequently asked about individual solutions that have not been listed on the website (special servers, special configurations, etc.), therefore our valuable human resources have been spent on keeping them satisfied. Sometimes the solutions are pretty complex, so, we basically added the expenses to the price. But the more it becomes public the less demand in those solutions is.
Since I have the honor to be interviewed by such respectful portal for Online Privacy and VPNs, I would like to announce that VPNLux prices will be dropped significantly as soon as we roll out our improved platform. We have been working on improving the platform, entirely redesigning the website, adding new features, new locations, etc. for the last few months. Once it is live, price will be averaged based on the market.
How have the recent changes in the global political scenery affected your users' choice of servers?
I noticed that the surge of Russian clients has been increasing. The government keeps tightening the policy regarding personal data and privacy, trying to solidify its supervision over ruNET, by veiling its real intentions under the imaginary demonstration of the concern regarding moral principles of the nation. In my opinion, it is fighting windmills. As far as users choice of servers is concerned, I would say that our clients usually stick to EU locations such as Luxembourg or Netherlands. Clients from Middle East actually have similar preferences. EU government, particularly in the locations above doesn't suppress the usage of the World Wide Web. However, they do force companies to collect a lot of user data. Since we operate from offshore, we don't fall under their jurisdiction.
What do you think about the new security features implemented on smartphone operating systems, such as iOS 10, google VPN and others?
Now it is a common fact, Thanks to Edward Snowden, that every OS developer collaborates with law enforcements such as NSA one way or another. Those new security features are not able to protect personal privacy from the government's prying eyes regardless of the developers saying otherwise. Besides, every complex technology has a flow that eventually is found and exploited by either hackers or the government itself. For instance, iOS has a crypto-chip embedded within each Apple product for encrypting an entire operating system. However, as demonstrated by the recent events, FEDS successfully managed to decrypt iOS data by using an emulator and brute force. Security is a pretty ambiguous definition.
When it comes to Android OS, as we know, Google forces its vendors to encrypt /data directory, which should be a good thing, right? It sounds secure and solid when Google officially announces its concerns about security and privacy. However, if anyone gets physical access to a device that runs on Android, the device is vulnerable to "cold boot attack" which can successfully pull out an encryption key from RAM.
As far as Google VPN is concerned, I would say that it is another way of spying on people's activities. I personally don't trust huge giants such as Google as they have been caught leaking user data countless times. My prediction is that Google VPN traffic will be brought to Big Brother on a silver plate. However regardless of Google data collection, I have to admit that if Google makes up its mind to add free VPN to Chrome browser, the VPN market will encounter a real threat.
With Free VPN becoming increasingly more popular, how do you see the future of paid VPN?
I strongly believe that paid VPN will always have its niche as Free VPN has lack of quality customer support, a variety of location choices, upload / download speed is usually poor. Besides, paid VPN Services, in most cases, provide their customers with simplified solutions of the usage of VPN technology. For an average client the technology is pretty complex and one needs a simple intuitive software that is installed in a few clicks, has a variety of useful features and is up and running out of the box. However, when it comes to free VPN, a user at least should have some sort of knowledge to set it up, to add desired features, etc.
In conclusion I would like to emphasize that paid VPN providers - unlike the free ones - offer tried and tested solutions for business clients. I see that the demand for business solutions in our field is increasing, and VIP customer support is crucial for them in choosing a VPN provider.