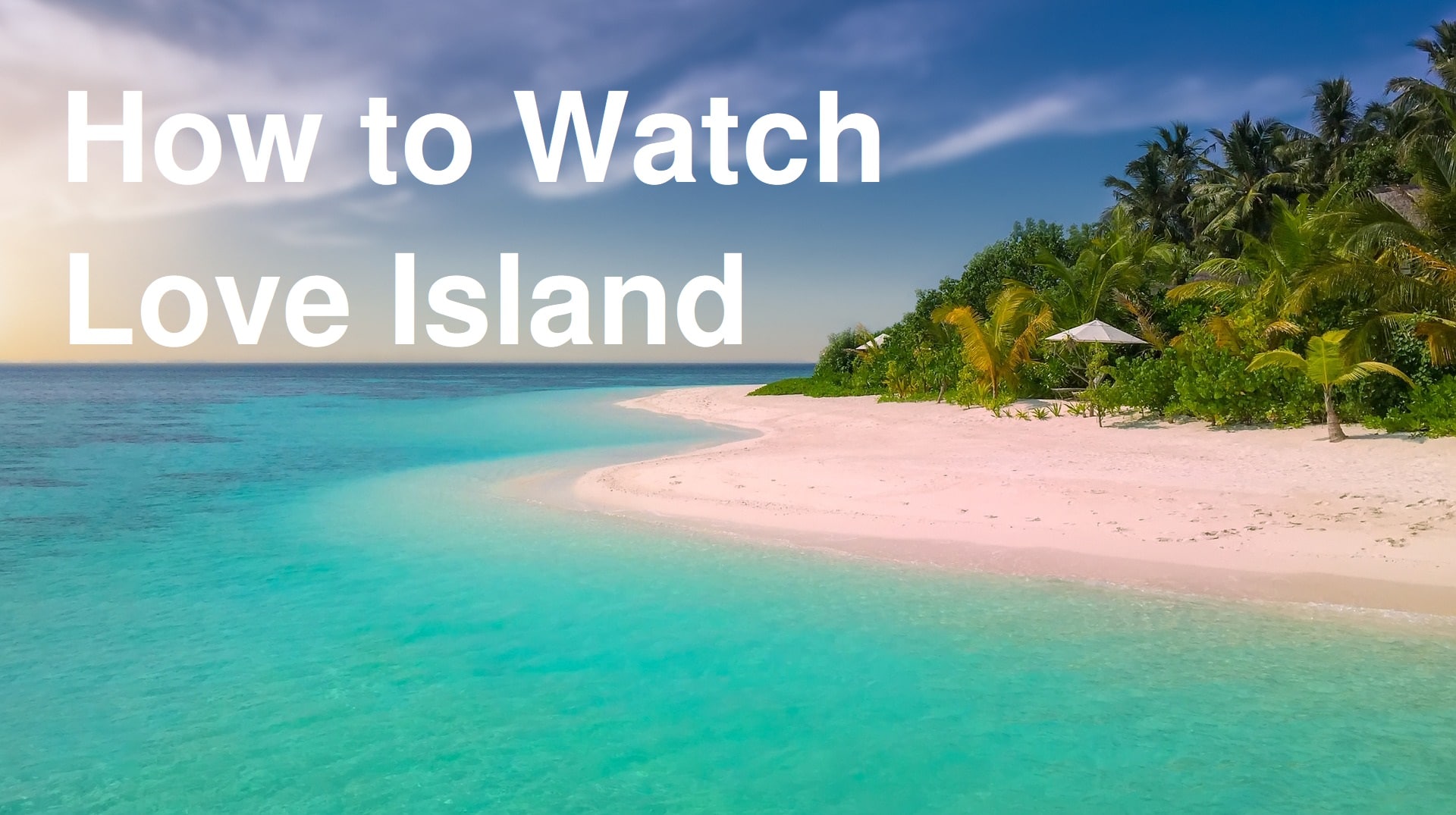 How to Watch Love Island UK From Anywhere 2021
Updated on 26th March 2021
I'm not from the UK, but I can't get enough of Love Island drama, so I want to be able to watch it on ITV without coming up against annoying geoblocks. I started searching for answers but couldn't find a single blog that gave me a simple solution — most of the recommended methods didn't work at all!
After doing the research myself, I found that the easiest way to unblock Love Island UK is to use a VPN. These programs get around the restrictions that channels like ITV, 9Now, and Hulu use by masking your location — this leads the sites into thinking you're in a country where Love Island is available. I used a VPN to make it seem like I was in the UK and was able to unblock ITV instantly.
I tested over 45 top VPNs to find out which services are best for unblocking Love Island UK. I recommend NordVPN because it unblocked most streaming sites and gave me a quick connection so I didn't experience any buffering when watching. Plus, I was able to try it out for free by using its 30-day money-back guarantee.
Start Watching Love Island Today!
Quick Guide: Watch Love Island From Anywhere in 3 Easy Steps
Get a VPN. I chose NordVPN because it unblocks most streaming sites so you can watch Love Island UK from anywhere.
Connect to a UK server. ITV is the easiest way to watch Love Island, but it's only available in the UK.
Start watching Love Island! Get ready for romance!
Watch Love Island With NordVPN Today!
Why You Need a VPN to Watch Love Island
Love Island is not available for viewing in many countries due to broadcasting laws. For example, ITV has the rights to show Love Island UK in the UK but nowhere else. Hulu streams it in the US, while 9Now makes it available only in Australia.
A VPN helps you get around geoblocks by hiding your real location and making you appear as though you're in a country that isn't on the block list. Think of the VPN as a middleman between you and ITV. When you connect to a VPN, your traffic passes through a VPN server before it reaches the streaming site. The VPN server has its own IP address that masks yours when you connect so that the broadcaster sees the VPN IP address instead of your own.
All you have to do is connect to a server in the right country and the broadcaster will be tricked into thinking you're in that country! For example, you can connect to a VPN server in the UK and, when you access the ITV site, it thinks you're in the UK and immediately unblocks Love Island so you can watch as much as you'd like.
Try NordVPN For FREE For 30 Days!
Best VPNs to Watch Love Island From Anywhere in April 2021
Quick connection speeds for buffer-free streaming
426 servers in the UK so you can watch Love Island
SmartPlay feature bypasses ITVs geoblocks from anywhere
6 simultaneous device connections
30-day money-back guarantee
Works with: ITV, Netflix, Disney+, HBO Max, Hulu, BBC iPlayer, Vudu, and more
Compatible with: Windows, Mac, iOS, Android, Linux, routers, Apple TV, and more
I'd heard good things about NordVPN's speeds so I wanted to try them for myself. I ran 6 different UK servers through speed tests and recorded an average, consistent speed of 60 Mbps. Similar results followed on US and Australian servers. That means you can watch Love Island completely lag-free no matter where you are.
NordVPN has over 400 servers in the UK, so you won't have trouble finding a server that works with ITV. I tested 10 of them, and they all bypassed ITV's geoblocks on the first try. The same thing happened when I tested 5 Australian servers to access 9Now.
You get 6 simultaneous connections with your NordVPN subscription, which was plenty to cover my phone, laptop, desktop, and tablet, plus have some left over to share with family members. I tried streaming on 4 devices at the same time and didn't see any drop in performance, something that's vital when you're watching a TV show.
While NordVPN is quite affordable (especially if you take advantage of its latest discount), I was surprised to see PayPal missing from its payment menu. That's okay, though: There are lots of other options, including cryptocurrencies.
NordVPN's 30-day money-back guarantee means you get to test it out risk-free before you commit to a long-term plan. The 24/7 live chat team isn't too pushy when you try to cancel. They asked me a couple of questions before agreeing to process my refund — as per the VPN's T&Cs — and I got my money back the next working day, which was much quicker than the support team's estimated 5 to 10 business days.
Watch Love Island With NordVPN Now!
Super-fast speeds for bufferless streaming of Love Island UK
Servers in 4 British cities so you can unblock ITV
MediaStreamer feature for watching on WiFi-enabled devices
5 simultaneous device connections
30-day money-back guarantee
Works with: ITV, Netflix, Disney+, HBO Max, Hulu, BBC iPlayer, Vudu, and more
Compatible with: Windows, Mac, iOS, Android, Linux, routers, Apple TV, and more
During my tests, ExpressVPN was very reliable at unblocking streaming sites. I tested its UK servers repeatedly, and they unblocked ITV Hub with no issues. When I checked 4 Australian servers and 3 from the US, I unblocked 9Now and Hulu too. This means you have plenty of options for catching up on Island drama.
I didn't experience any buffering as I was streaming because ExpressVPN is really quick. On one UK server, I recorded speeds of 50.16 Mbps, which is about 10 times faster than you need to watch Love Island in HD! Other servers I tested had similar results, so you'll enjoy consistent speeds no matter where you connect.
If you want to watch Love Island on a big screen rather than your mobile phone or computer monitor, be sure to check out ExpressVPN's MediaStreamer feature. It allows you to use the VPN on all your WiFi-enabled devices, including smart TVs and gaming consoles. Because it drops encryption from your connection, you'll also experience even faster streaming speeds.
ExpressVPN's subscription prices are a bit more expensive than other services I tested, but a coupon can quickly bring that price down: Save up to 49% with ExpressVPN's latest discount.
You can try it out risk-free before you decide. If you're not happy with it, you have 30 days to ask for your money back. The refund process is quick and easy — I asked for my money back via the VPN's 24/7 live chat and was told it would take 5 to 7 business days, so I was really surprised when I got my money back in just 3 days.
Watch Love Island With ExpressVPN Now!
Good speeds so you can watch Love Island with no loading time
100+ UK servers across 3 UK locations for unblocking Love Island
Unlimited simultaneous device connections
30-day money-back guarantee
Works with: ITV, Netflix, BBC iPlayer, Hulu, HBO Go, Showtime, and more
Compatible with Mac, Windows, Linux, Android, iOS, Roku, and more
Surfshark offers an unlimited number of simultaneous device connections. That's an excellent value for your money as you can install and use the VPN on every device in your house. I tested the service on 12 gadgets, including computers, phones, and tablets, with no issues! I was surprised to see you can also save up to 81% with the VPN's latest discount, making it an even more incredible value.
Surfshark has 3,200 servers worldwide, but there are only about 100 servers in the UK. I was worried that this might mean congestion and trouble connecting, but I tested these UK connections over a dozen times and am happy to say they always worked with ITV. I was also able to bypass geo-restrictions on Netflix and BBC iPlayer during testing — this is very impressive because they're known for notoriously strong anti-VPN software. Hulu and 9Now were also no problem, so no matter where you want to watch Love Island, Surfshark can help.
Surfshark has a 30-day, money-back guarantee so you can make sure it's fast enough for you before you subscribe long-term. I used the 24/7 live chat to request my refund, which seemed to be the easiest way. The support team agreed to process my request after only asking one question about my cancelation, and I received all of my money back within 10 business days.
Watch Love Island With Surfshark Now!
Where Can I Watch Love Island?
ITV
ITV is the best platform to watch Love Island because it's completely free. Just set up an account, which you can do from anywhere using a VPN, and you'll be watching in no time. ITV requires a UK postcode, but just I entered one I found on Google (L1 8JQ) and signed up with no problems.
Hulu
If you already have a Hulu subscription, you'll be happy to hear that it's currently showing Love Island UK. If you're not a subscriber, you can sign up for $5.99 per month after a free 30-day trial. Hulu accepts credit and debit cards from anywhere, as long as your billing postal code doesn't have any letters. Otherwise, you can use a Hulu gift card.
9Now
9Now is a free Australian streaming service that also broadcasts Love Island. To sign up, you'll need an Australian postal code. I used 0872 and had no problems catching up on old episodes.
How to Sign Up for ITV to Watch Love Island UK
Choose a VPN with reliable UK servers. My top choice is NordVPN because it unlocked ITV every time I tried.
 Head to ITV Hub and click "Sign in". Sign in if you already have credentials; otherwise, click "Sign up now".
Fill in the sign-up form. You'll need to provide your name, birth date, postcode, email address, and a password. For the postal code, I just used one I found off Google (L1 8JQ)
Click "Submit", and that's it! Search for Love Island, and get ready to watch!
FAQs on Watching Love Island With a VPN
How do I watch Love Island for free?
You can watch Love Island UK for free on ITV or 9Now. However, if you're outside the UK or Australia, you need a VPN to watch, and these cost money. But I've got a hack: All of my recommendations have 30-day or longer money-back guarantees. Use them and then request a refund during the trial period, and you won't pay anything.
Can I use a free VPN to watch Love Island?
Technically yes, but I wouldn't. There are so many risks and restrictions that come with a free VPN. Free VPNs limit your connection speed, bandwidth, and usage so you're restricted in how much Love Island you can watch.
They also rely on ads to make money, which means annoying popups right in the middle of that crucial re-coupling. Some free VPNs even sell your information to third party advertisers or include malware in their downloads. It's much safer to use a tried-and-tested VPN instead.
Catch Up on the Love Island UK Drama!
I want to watch all the Hideaway dates, recouplings, and dumpings that happen on Love Island — but being from outside of the UK makes that difficult.
Luckily, NordVPN helped me unblock ITV Hub quickly, easily, and with no buffering – giving me access to all the Love Island UK drama I can handle. Even better, NordVPN has a 30-day free trial that I was able to use to watch Love Island for free. Casa Amor, here we come!
To summarize, the best VPNs for watching Love Island UK are…
Privacy Alert!
Your data is exposed to the websites you visit!
The information above can be used to track you, target you for ads, and monitor what you do online.
VPNs can help you hide this information from websites so that you are protected at all times. We recommend ExpressVPN — the #1 VPN out of over 350 providers we've tested. It has military-grade encryption and privacy features that will ensure your digital security, plus — it's currently offering 49% off.