Watch Nova TV Episodes Free Online With 2020's Best VPNs
Updated on 9th June 2020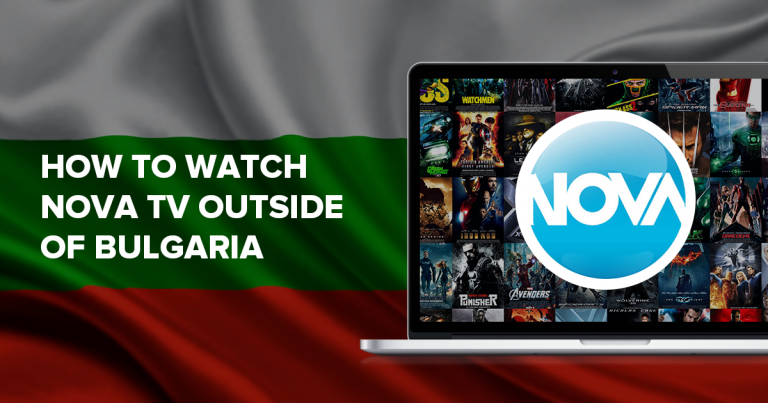 Television is a big part of the Bulgarian lifestyle, and Nova TV is a favorite with a variety of content for all types of viewers.
Nova TV is one of the biggest channels in the country and it has a lot to offer.
It lives up to its motto, Trust in the expertise. The channel is also strong in domestic series. It supports, co-produces, and airs many popular Bulgarian programs, such as Стъклен Дом, Етажна Собственост, and currently Откраднат Живот.
In short, Nova TV is exceptionally popular with Bulgarians, but for those who might not be able to access it, a VPN can help. With a Virtual Private Network, you can get Nova TV anywhere, online, and for free!
How Can I Watch Nova TV Outside of Bulgaria?
Nova TV isn't broadcast publicly but it has a free official livestream – assuming you're in Bulgaria, that is. If you're not, you may have trouble loading the player. Although the stream doesn't actually stop you accessing it abroad, you'll run into errors.
You may not initially be greeted by "unavailable in your country" messages, but it won't be a smooth ride, either: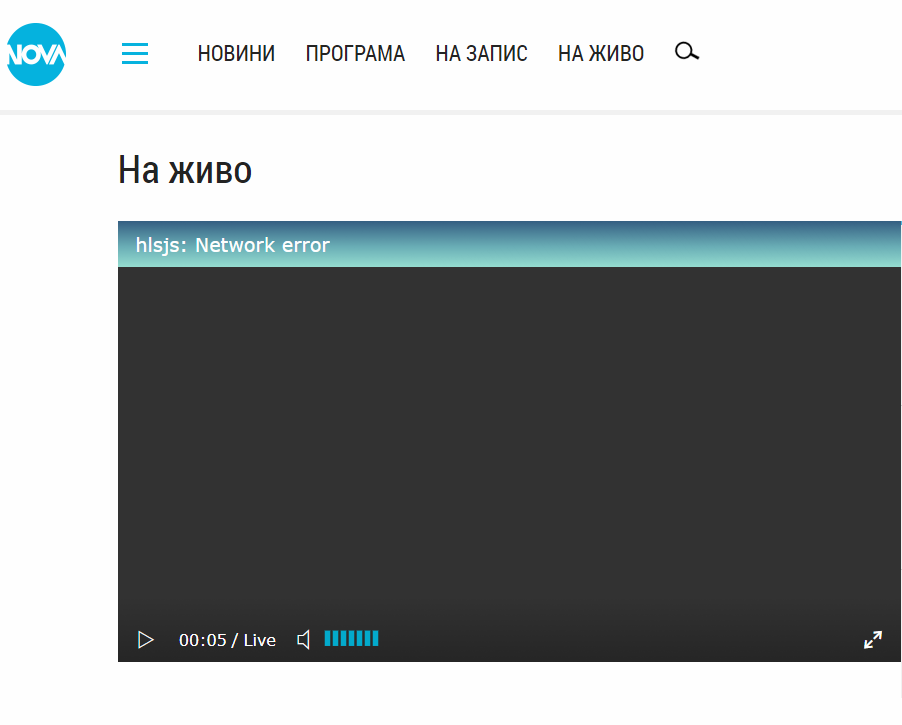 This network error usually appears within a couple of minutes of loading the player. Watching Nova TV online without extra help is an inconsistent experience at best.
You will also come across geoblocks. Although there aren't any hard-set restrictions, some programs' broadcasting rights limit them to Bulgaria so expats or travelers may miss out on their favorite series, movies, and shows:

VPN to the Rescue
The problem is your location. The answer is to appear as if you were in Bulgaria. If only there was something that could do that for you!
Well, here's the good news – a VPN will let you choose a Bulgarian server to re-route all your data and get round Nova TVs restrictions. You'll be able to watch whatever you want.
Of course, that's just the beginning. If you want to learn more, see our beginner's guide on VPNs to learn all you need to know about this great technology.
Although all VPNs do the same things, some are better suited to specific needs. For TV streaming, you'll want unlimited bandwidth, rapid connections, and a selection of Bulgarian servers, we recommend the providers listed below. These have all that, with zero-logs policies and top-shelf encryption to boot:
How to Make It Work
You'll be pleased to know that choosing a VPN is the most difficult step in the whole process. From then on, it's pretty much straightforward. Start by selecting a Bulgarian location for your IP address and watch the magic happen. When your VPN app gives you the green light, open the Nova TV livestream.
And there you have it!
Unrestricted, unlimited and uninterrupted access to Nova TV, no matter where you are in the world!
Don't forget you can create an account and/or download a bunch of apps for extra functionality.
To summarize:
Choose your VPN and launch it.
Select a Bulgarian server in the app interface.
Open the Nova TV livestream.
Enjoy some of the best Bulgarian TV around!
A word of caution: Some programs (mostly weekend movies) aren't broadcast on Nova TV Live due to lack of Internet broadcasting rights:

You can't access these programs on the livestream. Don't worry though — your VPN is still fully operational!
Final Words
Watching Nova TV's full livestream outside Bulgaria is simple, all you need is a little help from a virtual private network. No matter where you live or where your journey takes you, rest assured that you'll be able to catch Nova TV online and error-free, thanks to a VPN.