Generous VPN is a freemium VPN project that started in 2016. Its provides security and online freedom for people living in restrictive countries. Generous VPN doesn't turn a profit and aims to be as open-source as possible.
It operates servers in the Netherlands and allows unlimited simultaneous connections. Generous VPN keeps a strict no-logs policy and protects your data with AES-128 CBC encryption. Premium users can opt to use military-grade 256-bit encryption. But, Generous VPN might not be as generous as it sounds. Save yourself the hassle of installing and limited streaming access, by opting for a premium vendor like ExpressVPN.
Streaming - Does Generous VPN Work with Netflix?
No. Generous VPN's servers are in the Netherlands, so it isn't able to stream geoblocked content from other countries. If you're looking for a VPN to unlock Netflix, Hulu, HBO GO, BBC iPlayer, and other streaming services, I recommend ExpressVPN instead.
With this in mind, I decided to see if Generous VPN can unlock popular streaming services from the Netherlands.
KIJK: Yes, I could stream KIJK in high definition.
NPO Start: I was able to stream NPO Start with Generous VPN.
NPO Zapp: I could also stream NPO Zapp.
Generous VPN Speeds
Speeds can make or break a VPN service, especially if you're using it to torrent or stream.
It's normal to experience some speed loss when you're using a VPN because your data has to travel farther to reach its server. It also takes some extra time to encrypt and decrypt your data. But, if you're using a premium VPN, the difference should be barely noticeable.
I was expecting Generous VPN's connections to be slow, but I was pleasantly surprised. When I tested my speed before connecting to Generous VPN, it was running at 12.37 Mbps download, 0.88 Mbps upload, and 38 ms ping.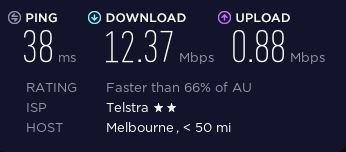 I live in Australia, so my data has a long way to travel to reach a VPN server in the Netherlands. When I connected to Generous VPN, my speed dropped to 3.65 Mbps, but I didn't notice much difference when browsing and sending emails.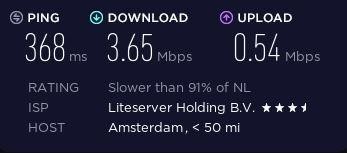 My ping rose to 368, which meant websites took a little longer to respond. Overall, my connection was still fast enough to facilitate high-speed streaming and torrenting.
Is Generous VPN Good for Torrenting?
Yes. Generous VPN supports P2P connections, and its encryption protocols will keep you safe and anonymous while you torrent.
Security - is Generous VPN Safe?
Yes, Generous VPN is safe. Its security protocols, policies, and encryption are strong enough to protect you online.
Does Generous VPN Keep Logs?
Generous VPN doesn't log any of your data.

It is based in the Netherlands, which is part of the 5/9/14-Eyes Alliance.
This can be risky, as Generous VPN can be summoned to give its records to the authorities at any time. However, since it doesn't keep any logs, it wouldn't have any meaningful data to hand over.

Does Generous VPN Have an Ad Blocker?
Yes, every premium subscription includes an ad blocker.
Does Generous VPN Work in China?
Yes, Generous VPN was designed specifically for users living in areas with restricted internet access, like China. The premium version includes SOCKS5 to ensure a reliable, secure, and undetectable way to bypass the Great Firewall.
Price and Value for Money
Generous VPN's free version offers everything you need to protect your online freedom. Its low-cost premium subscription includes extra features, like SOCKS5 and an ad blocker, that make it great value for your money.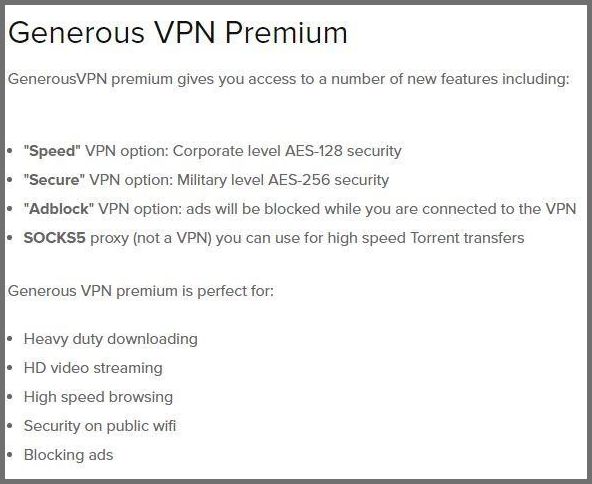 Does Generous VPN Have a Free Version?
Yes, Generous VPN offers a free version as well a paid, premium subscription.
Generous VPN's Refund Policy
All its premium plans are backed by a 30-day money-back guarantee.
Is Generous VPN Compatible with My Device?
Generous VPN allows unlimited simultaneous connections and is compatible with almost every platform.

Generous VPN has apps for Windows, Mac OS, Linux, Android, and iOS.
Encryption
Free account users are protected by AES-128 CBC encryption. Premium subscribers can choose from corporate level AES-128/UDP or military-grade AES-256/TCP.
Automatic Kill Switch
Generous VPN operates an automatic kill switch that stops unencrypted data leaving your local network if your VPN connection fails.
Generous VPN Customer Service
It took a few minutes to track down Generous VPN's customer service email, but getting support was otherwise quick and easy. The email isn't listed on their website, but I found it on its Trustpilot review page.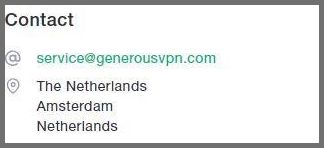 I contacted them to ask about the encryption level offered for free VPN accounts, as it isn't specified anywhere on the website. I received a polite, helpful, and friendly answer from the VPN's creator. It took less than 30 minutes for them to reply to my email. This is impressive for a free VPN service that likely gets hundreds of emails a week.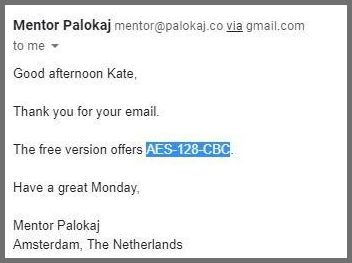 User Experience
Generous VPN is quick and easy to set up. It's focused on security and provides all the tools you need to bypass censorship and surveillance.
OpenVPN is simple to use. All you need to do is download Generous VPN's config file, import it into the program, and click connect. There's no need to sign in or configure any other settings.
My connection was fast and reliable. Because it only has servers in the Netherlands, you can't use Generous VPN to unlock geoblocked streaming services from other countries.
However, it could unblock streaming services based in the Netherlands, like KIJK.
Its customer support is fast and helpful. I received a response from the creator within 30 minutes of emailing. Based on its user reviews, technical problems are fixed promptly and effectively.

Although it lacks the fancy features that premium VPNs like ExpressVPN have, Generous VPN is a delightful service to use.
Conclusion
Generous VPN is an important internet security tool. Although it isn't feature-rich, it has everything you need to protect yourself online.
It uses OpenVPN, which is lightweight and easy-to-use. Its installation guides make setup a breeze, even if you're new to VPNs.
Generous VPN offers a comprehensive free account with AES-128 CBC encryption. Its premium accounts are low-cost, and a great investment. They come with some added features, like an ad blocker and SOCKS5.
It passed all of the speed and security tests I put it through. Unfortunately, because its servers are based in the Netherlands, it can't unblock Netflix US. If you want to unblock Netflix, you can find our experts' top VPN recommendations here.
If you're looking for a freemium VPN for security, anonymity, and torrenting, Generous VPN might be your perfect match.
Generous VPN Features — Updated in January 2022
5.5
💸

Price
$0/month

📆

Money Back Guarantee
30

📝

Does VPN keep logs?
No

🖥

Number of servers
1

💻

Number of devices per license
50

🛡

Kill switch
Yes

🗺

Based in country
Netherlands