VPNSecure Review 2020 - Keep This in Mind Before Buying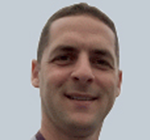 Ran Greenberg |
Updated on 12th December 2019
New-Media and online expert, Venture Capitalist and investor
VPNSecure is a VPN provider that prides itself own having built their own VPN clients and server hardware and software. This helps them be one of the fastest VPNs (almost as fast as ExpressVPN). All aspects of their service are entirely customized.
While its speeds are great, its unblocking capabilities aren't. It's unable to unblock Netflix, so if you want to find a vendor that does, I'd suggest one of these five leading VPNs.
The service provides a truly global network with a great number of servers (53) in 41 countries, which include the United States, Portugal, Austria, Brazil, the United Kingdom, Australia, France, Germany, India, Japan, Mexico, Spain, Switzerland, and more. With this global network of exclusive servers, VPNSecure provides fast and reliable connections, with OpenVPN and SSH SOCKS protocols, and 128 bit and 256 bit key encryption. Just like our #1 vendor NordVPN,  VPNSecure servers do not keep logs of internet activity, and there are no bandwidth or switching limits and no speed caps. VPNSecure also offers HTTP proxy.
Another feature VPNSecure offers is a Smarter DNS Package, which allows users to access geographically restricted websites and some streaming services BBC iPlayer, Pandora, Spotify, HBO Go, and others, without needing a proxy service.  It can't unblock Netflix US though, and even the BBC iPlayer streams were annoyingly slow. If you're looking for a VPN that can bypass Netflix's geo-restrictions, I'd recommend NordVPN, thanks to its super-fast speeds, HD quality, and hassle-free streaming.
VPNSecure is easy to install, configure, and use. Users can take advantage of an extensive and detailed knowledge base available at the service's website. VPN Secure is compatible with Windows, Mac OS X, iOS, Android, and Linux. This means it can be used in most desktop and laptop computers, as well as most mobile devices, such as smartphones and tablets. It can also be used on DD-WRT and Tomato routers. Customer support is efficient and quick to reply and can be contacted either through an email ticketing system or by live chat.
VPNSecure offers 1-month, 6-month, and 1-year VPN plans. These include all the features offered by the service. The longer subscription periods represent substantial savings in comparison with the 1-month subscription. VPNSecure also offers some advanced plans: one month HTTP proxy and 1-month Smarter DNS.
| Features | Details |
| --- | --- |
| Number of countries with servers | 48 |
| Number of servers | 76 |
| Number of IP addresses | 6500 |
| Does VPN keep logs? | No |
| Does VPN include a kill switch? | Yes |
| Number of devices per license | 5 |
1. Download VPNSecure from here
2. Click OpenVPN Client, then "save"
3. In your downloads folder double-click VPNS_2.1.7.exe, then click "Run"
4. Continue through the Set-up Wizard, click "Install"
5. Click "Install" again, then "Finish"
6. Double-click on the VPNSecure icon on your desktop
7. Click "Login", enter your VPN username and password, then "sign In"
8. Hover over the location you wish to connect to, then click "Connect"
VPNSecure offers subscriptions for 1, 6, and 12 months – all providing the same features, though the longer plans offer greater financial savings. There are also additional 1 month plans available for HTTP proxy and Smarter DNS.
Reliability & Support
4.2 / 5.0
Customer support is usually efficient, and quick to reply. They can be contact either through an email ticketing system or by a live chat feature. We had no problems getting some useful information from knowledgeable operatives, when using the chat feature, but at times it look a long while before one became available. They have a clear refund policy, which includes a 7-day no-questions-asked money-back guarantee. After seven days, you can be refunded if you still can't connect after contacting Customer Support and going through troubleshooting, as long as you request a refund within 90 days.
Large server list and highly customizable, with DNS available
VPNSecure provides a large server list of locations, with a choice of encryption level. They keep no logs, and place no limits on bandwidth or data quotas. VPNSecure's Smarter DNS Package is a great feature, allowing you to view geo-restricted websites, without needing to go through any proxy service, but there are some slow speeds. They give different pricing plans for each service that you want to use, but may not be the cheapest if you are looking for an all-encompassing package. For that, we think NordVPN offers much better value for money, both in terms of cost and the features available.
Anonymous payment options
Lots of plans to choose from
Great website and client
Unclear in their privacy policy what information they keep on you
SmartDNS service
Money Back Guarantee (Days) :
30
Mobile app :
Number of devices per license :
5