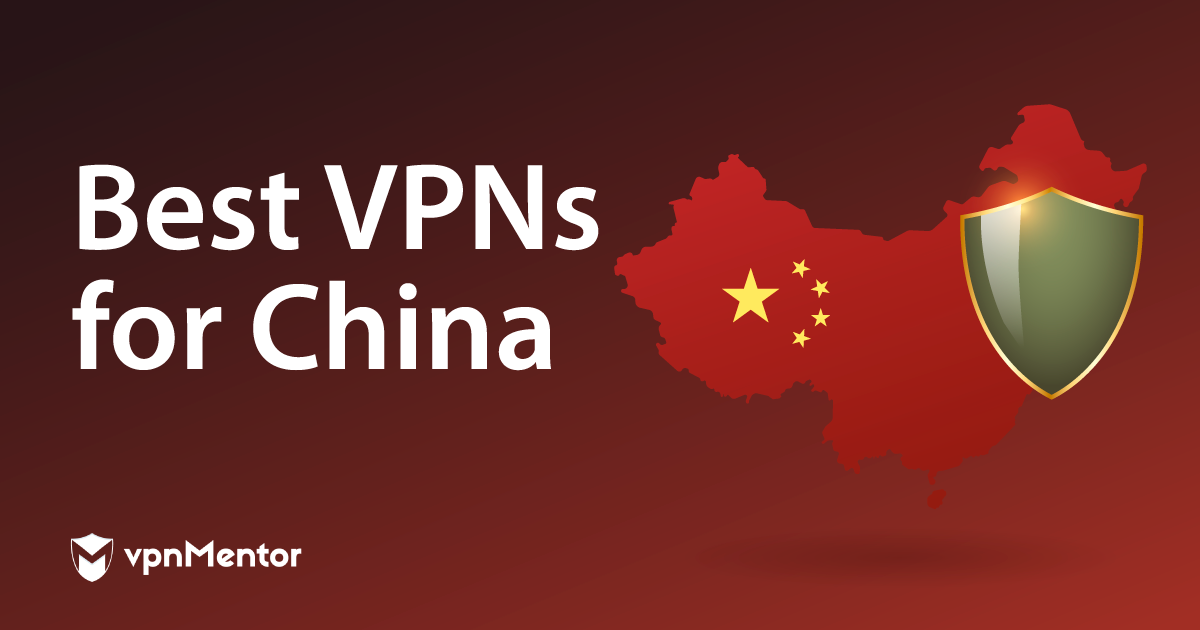 5 Best VPNs for China — Tested and Still Working in 2023
If you visit or move to China, you might think any VPN can help you access your WhatsApp, Facebook, and Google accounts. But the country's strict censorship system, the Great Firewall (GFW), makes most VPNs useless — and even dangerous. China is constantly updating its GFW to strengthen its VPN blocking and detection technology.
Because of this, even the most reliable VPNs for China may stop working occasionally. VPNs operating in the country have to make constant improvements to continue working. That's why we asked our team of testers located throughout China to try 50+ VPNs and report back to us which ones really work.
Our resulting data found that the best VPN for China is ExpressVPN. It offers robust security and 5 locations specifically optimized to work in China, so you can access your favorite sites safely and reliably. Plus, you can try ExpressVPN risk-free as it's backed by a 30-day money-back guarantee. If you're not happy with it, you can claim a full refund.
Important! The use of non-government-approved VPNs is not permitted in China, but there have been no cases of tourists being penalized by the Chinese government for using one. A VPN doesn't give you a license to conduct illegal acts, so please exercise caution. We don't condone using a VPN in a way that contravenes the law.
Short on Time? Here Are the Best VPNs for China in 2023
Best VPNs for China — Full Analysis (Updated 2023)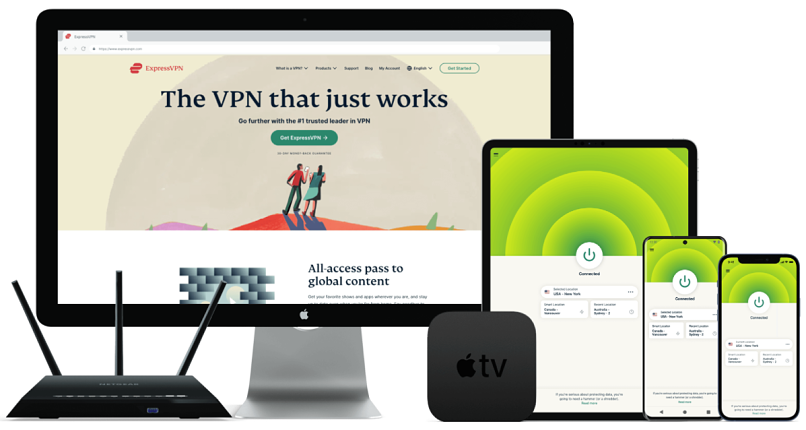 Editor's Choice
Editor's Choice

Tested December 2023
Try Risk-Free for 30 Days
Available on:
Chrome
Router
Smart TV
More
www.ExpressVPN.com
| | |
| --- | --- |
| Best Feature | Beat the GFW and other tough firewalls with automatic obfuscation on every server |
| Nearby Locations | Hong Kong, Kazakhstan, Macau, Mongolia, Myanmar, Nepal, South Korean, Taiwan, Thailand, Vietnam |
| Security | Threat Manager malicious site and tracker blocker, launch on startup |
| Can Access | Netflix, Max, Prime Video, HBO Go Asia, BBC iPlayer, YouTube TV |
ExpressVPN provides automatic obfuscation on all its servers, so you can access your favorite sites from China easily. With the other VPNs we tried, obfuscation needs to be manually enabled — but ExpressVPN's works more intuitively. When it detects a tough firewall, it automatically scrambles your metadata and makes your VPN traffic look like regular web traffic.
Obfuscation tends to cause significant speed loss because only slower protocols like OpenVPN support it. But ExpressVPN overcomes slowdowns with its exclusive Lightway protocol. It's comparable to WireGuard but has far fewer lines of code, so it's faster. Plus, it's built to support obfuscation, so you won't have to worry about drastic speed losses.
Furthermore, its website provides a list of servers that are regularly maintained to work in China. They're in the US, UK, Japan, France, and Singapore. Each one offers easy access to Facebook, WhatsApp, Netflix, and YouTube. ExpressVPN recommends selecting the "Automatic" protocol for obfuscation to work more effectively.
It's not the cheapest service, but you can try ExpressVPN without risk since all plans come with a 30-day money-back guarantee. When I tried this, I requested a refund through the 24/7 live chat channel. After I answered a user-satisfaction question, the representative approved my request, and I got my money back after 2 days.
Useful Features
Chinese mirror site. ExpressVPN has a mirror website that's accessible from within China. If you forget to download the app onto any device while you're outside the country, you can use the mirror site to install ExpressVPN. The URL changes constantly to avoid blocks, but you can always email ExpressVPN's customer support to ask for an up-to-date mirror address.
Fast speeds. Our specialist testers recorded slowdowns of just 32% when connecting to ExpressVPN's China-optimized USA - Los Angeles 5 location. I found this particularly impressive given most other VPNs for China slowed us down a lot more than this.
Bitcoin payments. ExpressVPN accepts BTC payments, so you can subscribe without leaving a trace. It's a good alternative to using if you would otherwise need to use a Chinese bank account to pay.
Highly secure. Your data is protected by military-grade 256-bit encryption. Plus, you'll get robust IPv4, IPv6, DNS, and WebRTC leak protection and a Network Lock kill switch to prevent anyone from seeing your real location.
| | |
| --- | --- |
| Best Feature | Very reliable in China with little downtime |
| Nearby Locations | Hong Kong, Russia, South Korea, Taiwan, Thailand, Vietnam |
| Security | Auto Clear Cookies, ad and tracker blocker, dedicated IPs (extra fee) |
| Can Access | Max, HBO Go Asia, BBC iPlayer, YouTube TV |
AstrillVPN deserves its reputation as one of the most reliable VPN for China. Unlike some other VPNs we tried, it has minimal downtime and consistently bypasses the GFW. It has a good selection of locations close to China, so you can get reliable connections wherever you are. I could easily unblock Google, Twitter, Facebook, and YouTube in under 20 seconds.
Its proprietary OpenWeb protocol offers exceptional speeds — even over long distances. Our dedicated team of testers recorded slowdowns of just 27% when connecting to Thailand from thousands of miles away. It also offers the StealthVPN protocol, specially built for bypassing tough firewalls. But with slowdowns of 79%, it should only be used as a last resort.
So why isn't it my #1? Well, to begin with, the price tag is dizzying — it's one of the most expensive VPNs I've ever come across. And it doesn't even unblock Netflix or Prime Video. However, if you're living in China and you need reliable access to content outside of the GFW, the price might be worth it for you.
While it doesn't have a money-back guarantee, you can use Astrill VPN for free for 1 month if you refer a friend and they sign up for a paid subscription.
Useful Features
Choice of 5 proxies. On the rare occasions that Astrill VPN isn't working in China, you'll have other options since it offers a selection of 5 proxies. Keep in mind that these won't encrypt your traffic, though — I only recommend using them as a backup if you have no other option.
Protect browsers only or all apps. Using the OpenWeb protocol, you can configure Astrill VPN to protect all apps or just web browsers. That's useful if you want your non-browser apps to run faster in China.
Customizable connections. Using OpenVPN, you can choose between 256, 192, and 128-bit encryption, and you can even turn off encryption completely. Turning your encryption level down could help to boost your speeds without sacrificing security. I don't recommend turning it off in China, though.
| | |
| --- | --- |
| Best Feature | Adjust encryption levels to balance security and speed in China |
| Nearby Locations | Hong Kong, South Korea, Taiwan, Thailand, Vietnam |
| Security | IPv6 Leak Protection, external IP checker, port forwarding |
| Can Access | Netflix, Max, Prime Video, HBO Go Asia, BBC iPlayer |
PrivateVPN's security settings let you optimize your connections in China. During my tests, I changed my encryption level from 256-bit to 128-bit and experienced a 12% increase in download speeds. You can also choose between a variety of VPN protocols. Our researchers found L2TP more reliable than OpenVPN at bypassing VPN blocks.
It disguises your VPN traffic as normal web traffic through its StealthVPN mode. Unlike ExpressVPN, its obfuscation isn't automatic; you have to manually enable this mode from the app settings. My global colleagues tested this and reported that they could easily access restricted social media and streaming websites within China.
Its 200-strong server network is the smallest on my list, which did make me worry about overcrowding affecting speeds. I didn't have to worry, though. PrivateVPN purchases internet capacity directly from the transit provider to mitigate major speed drops. Our dedicated team of testers recorded slowdowns of 36% from Japan.
It's even possible to try PrivateVPN for free with its 30-day money-back guarantee. I tested this policy to make sure it was legit, and it was just as easy as with ExpressVPN.
Useful Features
Customer support via email. PrivateVPN's website is blocked in China, so you won't be able to access live chat. However, you can use its dedicated email to get assistance. I got a reply within 20 minutes when I tested it.
Easy to use. Advanced View has some solid security settings, but you don't even have to leave Simple View to secure your connections in China. Just choose a server and hit the big connect button. This makes it a great choice if you're not super experienced with VPNs.
Dedicated IP. PrivateVPN offers servers dedicated for smooth streaming and fast downloads so you can access media content. There's even a server in Hong Kong specifically optimized for use in China.
| | |
| --- | --- |
| Best Feature | Virtual geo-located servers can give you a China IP |
| Nearby Locations | China, Hong Kong, Macau, Mongolia, Taiwan, Vietnam |
| Security | Customizable WireGuard and OpenVPN connections, advanced kill switch, robust leak protection |
| Can Access | Netflix, Max, Prime Video, HBO Go Asia, BBC iPlayer, YouTube TV |
PIA has the largest server network on my list that includes a virtual server location in China, so it's a reliable choice for accessing Chinese content from abroad. During my tests, I could reliably access WeTV and watched a whole season of Here We Meet Again. I could also easily access Sohu and BiliBili.
It's also one of few VPNs that offers unlimited simultaneous device connections, making it a great choice for families and large groups traveling together. If your household has a ton of devices, or you're like me and love gadgets, you can protect (almost) everything with PIA.
Unfortunately, PIA isn't guaranteed to work in China, but its website offers several workarounds you can try. First, try switching between WireGuard and OpenVPN protocols. If that doesn't work, try one of PIA's Muilti-Hop connections. As a last resort, you can try manual configuration files, with detailed instructions on the PIA website.
You can test PIA for free for 30 days with its money-back guarantee. If it doesn't work out, claiming a full refund is straightforward.
Useful Features
Advanced kill switch. You can lock your connection to PIA to ensure you can't get online without protection from the VPN. If you live within China, I recommend turning this setting on as soon as you download the app, as it means you won't accidentally expose any data to the GFW when you power on your device.
Connection automation. This tells the app to automatically connect when certain conditions are met, like if you join a public WiFi network. This is really important no matter where you are in the world, but even moreso in China.
| | |
| --- | --- |
| Best Feature | Simple, family-friendly app with animated map |
| Nearby Locations | South Korea, Taiwan |
| Security | GhostBear obfuscation, automatic kill switch, split tunneling |
| Can Access | Netflix US, Max, YouTube TV, Spotify, HBO Go Asia |
TunnelBear's cute and simple interface makes it the most user-friendly VPN I tested for China. Its world map feature allows you to locate a server quickly. When you connect, a cartoon bear digs from your real location to your chosen server and lets out a big "RAWWRR!". Coupled with unlimited device connections, it's ideal for families in China.
Even the installation process was funny, as each step was a compilation of bear puns. It has lots of fast nearby servers, too. In my tests, the Fastest Tunnel feature connected me to Japan and Taiwan, which never dropped my speeds by more than 39%.
The GhostBear (obfuscation) functionality enables effortless circumvention of internet restrictions in China. To activate it, go to Settings > Preferences > Security > GhostBear. I was disappointed that it wasn't available on iOS, though.
Unfortunately, the service does not offer a simple money-back guarantee. The website explains that while refunds are possible, they are granted on a case-by-case basis.
Useful Features
Free version. Considering the lack of a money-back guarantee, I was happy to see you can try TunnelBear for free. You only get 500MB/month, but that should be enough to test it in China before deciding if you want to subscribe.
Trusted Networks. You can add any reliable networks you use to a safelist. That's useful given most of China now offers free public WiFi (not that I'd call any of these networks safe, though!).
Quick Comparison Table: China VPN Features
The following table compares the main features of all recommended VPNs. It shows which have an audited no-logs policy to ensure the VPN never records your data.
I also included other relevant features like average connection speeds, the number of servers, and obfuscation. Bear in mind that the things I think are important might not matter so much to you, so use this as a quick guide to my top recommendations.
Tips on Choosing the Best VPN for China
As the Great Firewall uses increasingly advanced technology, it's getting harder and harder to find VPNs that work reliably in China. To make our recommendations as helpful as possible, our team of testers reported the most important features to look for when selecting a VPN for China.
This enables us to construct a comprehensive understanding of the capabilities of each VPN service. The following are some factors to take into account:
Reliably bypasses the Great Firewall. We looked for VPNs that can overcome heavy internet restrictions and bypass the Great Firewall. This includes features such as Multi-hop or obfuscation, which scrambles your metadata and makes the VPN harder to detect. This way, you can access geo-restricted content while staying under the radar.
Robust security features. We only considered VPNs with military-grade encryption, a kill switch, and DNS/IP leak protection. These features prevent your data from being exposed to third parties while traveling in China and keep you safe on public WiFi networks.
No-logs policy. This protects your privacy in China because it guarantees that your online activity won't be recorded by the VPN. I read the privacy policy of every VPN and made sure they adhere to a strict no-logs policy.
Fast speeds. All traffic leaving China must go through a limited number of gateways, which can lead to congestion. So, I only considered VPNs with fast speeds so they won't add too much on top of the existing slowdowns. It's even better if your VPN offers servers in or close to China for faster connections.
Ease of use. Do you want plenty of adjustable settings to tailor your connections for China? Or a simple plug-and-play solution for beating the Great Firewall? In my list you'll find a variety of VPNs to suit all technical preferences.
Helpful customer support. Help should be easily accessible when you need it. The VPNs on my list have several support channels available, including 24/7 live chat, email support, and a detailed FAQ page.
Pro Tip. Before traveling to China, I suggest asking your VPN provider for a list of servers that work there. It's also beneficial to get an email address you can use to contact them directly with any issues. This is helpful since VPN websites are blocked in China, and you can't refer to them for support or use live chat.
Quick Guide:
How to Use a VPN in China in 3 Easy Steps
Download a VPN. I recommend ExpressVPN because it has automatic obfuscation on all its servers and military-grade security to safely bypass the Great Firewall. It's best to download it before arriving in the country because it can be a bit tricky once you're already there.
Connect to a server. If you're using another VPN, make sure you enable any obfuscation settings or your connection might fail.
Start browsing in China. Access all the websites and apps you want while protecting your privacy.
FAQs on VPNs for China
Is it legal to use a VPN in China, and is it safe?
Only government-approved VPNs are legal in China. These are heavily monitored by the Chinese government, meaning they don't protect your privacy. However, a few independent VPNs with advanced security features are able to bypass the Great Firewall. Among other things, they obfuscate your connection to hide that you're using a VPN.
The common practice in China is to simply block VPNs, so there's no access to them outside of authorized instances. That's easier than tracking down a tourist who's using a non-government-approved VPN app. Just remember to download and install your VPN before setting foot in the country because most VPN websites are blocked there.
Additionally, it's a good idea to inform yourself of up-to-date laws surrounding VPN use in China so you can comply with the regulations. The digital landscape in China is changing all the time.
What if my VPN stops working in China?
First of all, make sure you're using a VPN that is optimized to work China. In some cases, even these VPNs might have issues. It's possible the server was detected and blocked. However, the best VPNs for China monitor and maintain their servers regularly to ensure they work reliably.
There are also a few other things you can try to get your VPN running again:
Change your VPN protocol. Some VPN protocols are better than others at bypassing the GFW. You can keep experimenting with all available protocols until you find something that works.
Connect to a different server. There could be some issues with the server you're using. Simply switching servers can fix the problem.
Update the VPN software. It's possible that your provider has made some changes to the VPN app that requires an update for it to work in China.
Email customer support. If all else fails, you should contact customer support and ask for a list of servers that work from China.
Can I use a free VPN in China?
Yes, but I don't recommend it. If you're visiting or residing in China, I advise investing in a reputable low-cost VPN for reliable and secure use. Many free VPNs lack the encryption and protocols you need to bypass China's stringent censorship. Even reputable free VPNs often don't have the resources to bypass the Great Firewall and keep up with any changes.
Additionally, they may compromise your privacy and security or monitor your browsing to sell to third parties. Our testers also found several free VPNs that contained malware, spyware, and other malicious code.
Can I download a VPN in China?
Yes. It can be tricky, but it's possible — a few VPNs offer "mirror sites" that work in China. Usually, it's not possible to download a non-government-approved VPN while you're in China since most of these VPNs' websites are blocked there. Some VPNs use alternative URLs that haven't been blocked by the GFW to get around this.
The Google Play Store and Amazon Appstore aren't available in China, either. You can access the Apple App Store, but it is heavily monitored and you won't find non-government-run VPN apps on it. Your best option is to download a VPN onto your device before arriving in China.
Which VPN servers should I use in China?
It's best to use nearby servers for optimal speeds. Make sure to choose a VPN that offers servers close to Mainland China. Most VPNs (including the ones on this list) don't offer servers in Mainland China because the government would either shut them down or force the providers to hand over user data, which renders them unsecure.
That said, you can still experience fast speeds by connecting to nearby locations (like Hong Kong, South Korea, and Taiwan). All the VPNs on this list have servers close to Mainland China, which I recommend using to keep your speed loss to a minimum.
Why is my VPN so slow in China?
Your VPN might be slow in China due to frequent interference from the Great Firewall. To improve your experience, I suggest selecting a VPN that's proven to be reliable in China and regularly switching servers. Many VPNs struggle to maintain fast speeds because of China's advanced censorship tech.
Furthermore, China reserves very little bandwidth for data traveling outside the country. It does this to encourage citizens to use domestic Chinese services instead of the everyday global sites you're used to. If you want to access these sites, you'll be sharing little bandwidth with a lot of people.
So, it's best to use a VPN with minimal speed drops. While you won't be able to bypass the GFW's slowdowns, your VPN won't slow your browsing, streaming, or torrenting down to a complete halt either.
What sites and apps can a China VPN help me unblock?
A reliable VPN for China can help you unblock any site or app you want. This includes Google, Facebook, YouTube, Instagram, New York Times, Netflix, Hulu, Skype, WhatsApp, and more. Not every VPN offers strong enough security to unblock these sites from China, though. A VPN with obfuscation that's proven to work in China will provide the most reliable access to apps, socials, and other sites.
Is all of China behind the Great Firewall?
No, not all of China is behind the Great Firewall. While it affects the majority of mainland China, there are exemptions for Hong Kong, Macau, and Taiwan. You can use servers in those regions and access the internet without restrictions with a reliable VPN for China.
How does the Great Firewall block VPNs?
The Great Firewall blocks VPNs through deep packet inspection (DPI), which identifies and blocks VPN traffic. It constantly updates to detect and prevent the use of VPNs. I recommend you use a VPN that offers obfuscation technology to bypass these blocks. This scrambles your data to hide that you're using a VPN, making it harder for the GFW to detect and block your connection.
What's the best VPN protocol for China?
That depends on what you're trying to do. Lightway was the best protocol for speed in our tests, but we found that StealthVPN was more reliable thanks to its built-in obfuscation. WireGuard and OpenVPN can work, but they're not as reliable.
It's worth noting that the VPN protocol you choose is just one factor in whether your VPN works in China. I suggest looking for a VPN that offers multiple protocols and regularly updates its obfuscation techniques to bypass of the Great Firewall's restrictions.
Get the Best VPN for China
Finding a trustworthy VPN that works in China can be difficult because China has increased its crackdowns on VPNs. The Great Firewall only permits government-approved VPNs in China, which the state heavily monitors. Plus, because China updates its GFW technology all the time, even the most reliable VPNs don't work 100% of the time.
That said, a few independent VPNs have been proven to work there reliably, and all the VPNs on this list are designed to work on restrictive networks. Additionally, they will protect your sensitive data and privacy.
ExpressVPN is easily the best VPN for China we tested. All of its servers have automatic obfuscation, and it has several locations that are continuously maintained to ensure they work in China. It's also backed by a 30-day money-back guarantee, so you can test ExpressVPN risk-free. If you're not satisfied, it's easy to get a refund.
To summarize, these are the best VPNs for China...

Privacy Alert!
Your data is exposed to the websites you visit!
The information above can be used to track you, target you for ads, and monitor what you do online.
VPNs can help you hide this information from websites so that you are protected at all times. We recommend ExpressVPN — the #1 VPN out of over 350 providers we've tested. It has military-grade encryption and privacy features that will ensure your digital security, plus — it's currently offering 49% off.
We rank vendors based on rigorous testing and research, but also take into account your feedback and our commercial agreements with providers. This page contains affiliate links.