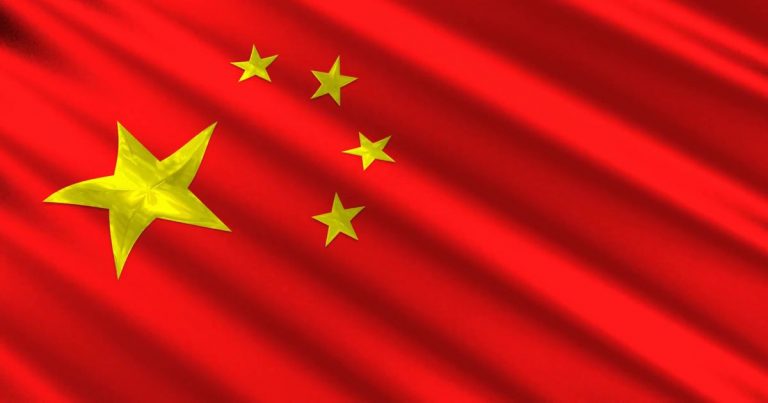 How to Get a China IP Address from Anywhere in 2021
Updated on 15th April 2021
If you have ever tried to watch Youku, CNTV, or Tudou from outside China, you have probably noticed that your access is restricted. There are a lot of video streaming platforms and other Chinese websites that are inaccessible from other parts of the world.
Tight government control over business and financial transactions also make it very difficult to access Chinese bank accounts from a foreign IP. To bypass all these geoblocks, you need a new IP address in China. The challenge is to get one without giving up your privacy.
The only safe way to get a Chinese IP is to use a premium VPN with servers in mainland China, but finding one isn't easy due to the national VPN block. Read on to learn which VPN providers passed our demanding in-house tests to provide secure access to Chinese content.
Quick Guide:
How to Get a Chinese IP Address with a VPN
Choose a VPN with servers in China. We recommend HMA for a REAL, secure, and reliable Chinese IP address.
Install the VPN and connect to a server in China.
Check your new IP address using our special tool.
How a VPN Can Get You a China IP Address
Anytime you're online, your device sends and receives data. The data you send out carries your IP address, which tells websites where you are. A VPN masks your location by diverting your internet traffic to a private server. The server then relays your data to its final destination.
When it reaches a website, your traffic displays a new IP address based on the location of the VPN server. If you connect to a server in China, websites and services will see the server's Chinese IP address and think you're really in China.
This process makes it easy  to change your apparent location and access content only available within China. A quality VPN is also the best tool available today for online privacy and security. Read on to find out why that protection is critical when you need an IP in China.
A VPN Also Keeps You Safe & Lets You Stream Almost Anything
With a Chinese IP from a reliable VPN, you'll enjoy full access to videos on Youku and Tudou, and get China-specific results on search engines like Baidu. You can complete transactions in Chinese yuan and use Chinese bank accounts without being blocked.
Seeing the same internet as Chinese citizens is a great way to learn about present-day Chinese culture. It's also the safest, easiest way to check whether your company's website or service is blocked in China.
China's extensive censorship, known as the Great Firewall of China, severely limits access to the internet from a Chinese IP. International news sites, social media, and messaging apps are almost all banned. So make sure your VPN makes it easy to get non-Chinese IPs, too.
As soon as you finish using geo-restricted sites that require an IP in China, always switch to a server in another country. The best VPNs have servers around the world to protect your freedom and give you easy access to US Netflix, the BBC iPlayer, Australian TV, and more.
If you're traveling to China, you will also need a VPN to stay in touch with the outside world. Be aware, however, that most VPNs are illegal in China. To get around the laws, you must install your VPN app before entering the country.
There are free address IP changers, but we strongly recommend against trying to use one to get a Chinese IP. Because of all the obstacles to VPN use in the country, almost no free VPNs operate servers in China. Websites advertising free VPNs for China are usually scams.
Proxy services are even more dangerous. Most free proxies operate peer-to-peer networks that expose your connection to other users, including hackers and Chinese internet spies.
We only recommend VPNs that protect your data and let you browse anonymously with your China IP. Most importantly, features like tracking prevention ensure that with a premium VPN, Chinese authorities can never trace your activity back to you.
What to Look For in a VPN
Servers in China: Only a few high-end VPNs offer servers in mainland China. You need at least one server there to get a China IP address.
Strong encryption: Advanced Encryption Standard (AES) is the best choice to protect your traffic in the heavily monitored online environment of China.
Unlimited server switching: Your VPN should let you connect to a Chinese server, then easily switch to another location, as often as you wish.
Advanced security features: Make sure your true IP address is never visible to government surveillance agents. A kill switch and DNS leak protection are essential.
Fast connections: The Great Firewall slows down all internet traffic entering or leaving China. Choose a VPN that offers high server speeds to minimize the hassle.
The Best VPNs to Get a Chinese IP Address
Overall Rating: 4.6 – The Overall Best-Rated VPN with Servers in China
For a LIMITED TIME ONLY – Get 41% OFF a Chinese IP Address from HMA
Enthusiastic reviews from users around the world have made HMA one of our top-rated VPNs overall for speed and security. Behind the funny images is a dead-serious commitment to your privacy, no matter where you surf.
HMA covers the world like no other premium VPN. You can try a new HMA location every day for almost a year! The huge network includes servers in 350 cities in 210 countries. Four of those servers are in China and they offer you a choice of 12 different Chinese IPs.
With HMA's apps, you can change your online location in a blink. Location Mode makes it easy to connect to a Chinese server. If the Great Firewall gets in your way, just switch over to Freedom Mode to be instantly connected to a server in a country with free speech.
HMA uses military-grade, AES 256-bit encryption, and the simple apps have advanced security measures like a built-in kill switch. Connection options include fast servers optimized for streaming. New subscribers get a 30-day money back guarantee.
Need More Info? Here's our detailed expert review of HMA
Overall Rating: 4.4 – The Best-Value VPN for a China IP Address
Don't Miss It: Get 77% OFF Your Hotspot Shield Subscription NOW!
Hotspot Shield's free version includes ads and only offers a single IP address in the United States, so it won't help you to get a Chinese IP. However, the premium service includes unlimited data and server switching and access to servers in China.
The paid upgrade is worth the investment, because Hotspot Shield Premium impresses users around the world. The service includes military-grade encryption and fast servers for gaming and streaming.
The apps are user-friendly and offer simple, one-click connection to get a China IP address. The network includes more than 3,200 servers across 80 countries, so you'll have plenty of choices when it's time to click away to another location to escape the Great Firewall.
If you're new to Hotspot Shield, you'll receive a generous 45-day money-back guarantee when you sign up, even if you choose the month-to-month plan. (Really, we tested the policy anonymously!)
Want to know what our experts think about Hotspot Shield? Read more here.
Overall Rating: 4.0 – Advanced Security for Anonymity in China
VPNArea is packed with security features. A kill switch and DNS leak protection keep your identity and location hidden, while an
automatic IP switch function
 lets you easily click in and out of China IPs. You'll also be protected by 
military-grade 256-bit encryption
.
The server network spans 55 countries worldwide. There are at least two server locations in China, each with multiple IP addresses. The servers are fast and can get you around many geoblocks, as well as the Great Firewall's VPN filters.
New subscribers get a 30-day money-back guarantee from VPNArea. That's not a huge amount of time to decide if it's right for you, so you might want to see what other users have to say about it before signing up.
You can protect up to 8 devices at once under one VPNArea subscription.
Read our expert review of VPNArea for more details.
Further Reading
Get the Best Deal on Your VPN Subscription with These Coupon Codes
Traveling To China? Install One of These 8 VPNs BEFORE You Go
Everything You Ever Wanted to know About VPNs – Our Beginners' Guide
Learn How to Get a Chinese SIM Card BEFORE You Enter the Country
Privacy Alert!
Your data is exposed to the websites you visit!
The information above can be used to track you, target you for ads, and monitor what you do online.
VPNs can help you hide this information from websites so that you are protected at all times. We recommend ExpressVPN — the #1 VPN out of over 350 providers we've tested. It has military-grade encryption and privacy features that will ensure your digital security, plus — it's currently offering 49% off.