The 5 Best FREE VPNs for China That REALLY WORK in 2020!
Updated on 14th January 2020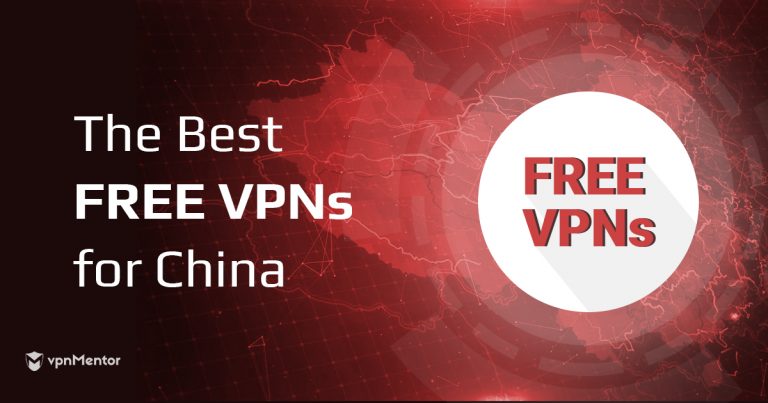 All you want to do after a long flight is arrive at your hotel, connect to the free Wi-Fi and check your phone for any missed WhatsApp messages or emails.
If you're flying to China, none of that is going to be possible.
The Chinese government's "Great Firewall" places strict censorship blocks on some of the most widely used websites and apps such as Facebook, Gmail, WhatsApp, and YouTube (click here to see if your favorite websites are blocked). This means using a VPN is an absolute MUST during your visit to China, even for the most simple of tasks, like looking up Google Map directions to a nearby restaurant.
Of course, to keep your travel expenses at a minimum, we understand why you'd want to opt for a free VPN, but it's important to choose one wisely – especially in a country like China that is actively attempting to block all VPNs as we speak. Below is a list of some of the best free VPNs for China that haven't been blocked yet and minimize your security risks during use.
Is a Free VPN the Right Choice for Your Trip to China?
The Chinese government takes its internet law enforcement seriously, which is why you need a VPN that ensures your anonymity and keeps your data safe from prying eyes. Free VPNs may be useful on a one-off basis, but they're not as reliable for the full duration of a trip.
Many free VPN providers compromise your online security and put a damper on your internet browsing experience. For example, a recent study found that some major free VPNs contained malware related to advertising, and 72% of free VPNs were embedded with third party data trackers. The data collected was later sold to advertisers so they could better bombard their users with targeted ads.
What's most disturbing about these facts is that instead of protecting your online identity, free VPNs are actively doing the opposite, something that can be extremely risky in China.
What's more, free VPNs don't offer the best browsing experience because they limit your data usage and slow down your internet speeds significantly. Staring at a blank white screen while you wait for your Gmail to load isn't exactly how you want to spend your time in China.
Editor's Choice: NordVPN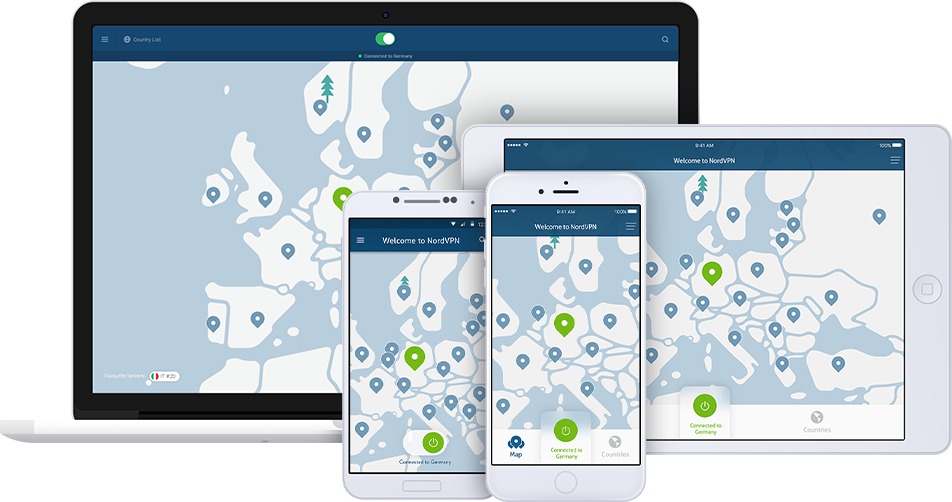 Our editor's choice for the best VPN to use in China is NordVPN.
NordVPN isn't exactly free but they offer a 30-day money-back guarantee, which means if you're traveling to China for less than a month, you'll be able to use NordVPN at no cost.
NordVPN is the perfect VPN for China. It can easily bypass the Great Firewall and unblock virtually any major website. It has a large network of over 5,200 servers in 60 different countries, including neighboring regions such as Hong Kong, which translates to high-speed internet access during your entire trip.
Most importantly, it takes your online security seriously by offering AES 256-CBC military-grade encryption, IPv6 leak protection, DNS leak protection, split tunneling, and a built-in kill switch.
 NordVPN can unblock:
Netflix, HBO, Hulu, Showtime, BBC iPlayer, Amazon Prime Video, and Sling TV.
Supports torrenting:
Yes, P2P specialty servers available.
NordVPN works on these devices:
Windows, macOS, Android, iOS, Android TV, Linux, Chrome, and Firefox. It's also compatible with routers.
The Best Free VPNs for China
If you're still interested in using a free VPN while in China, you'll want to choose one from our list below. These VPNs have all been tested by our experts to make sure they can actually bypass The Great Firewall of China without compromising your privacy and security.
And, don't forget! All VPN websites are blocked in China, which means you need to download and install the VPN you choose before arriving in the country.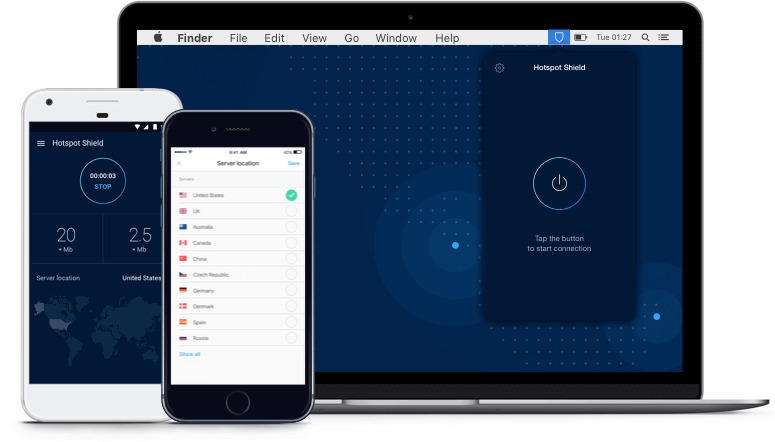 HotSpot Shield's free version offers you 500 MB of data per day, which isn't great for streaming, but it can be just enough to check your email or scroll through social media sites. The free version only allows connection to their US server, which may slow down your browsing speed.
On the plus side, they do take care of your privacy and security concerns. HotSpot Shield offers 128-bit and 256-bit encryption, as well as a built-in kill switch to ensure your data is secure in the case your connection collapses.
For more information on HotSpot Shield, read our full-length review.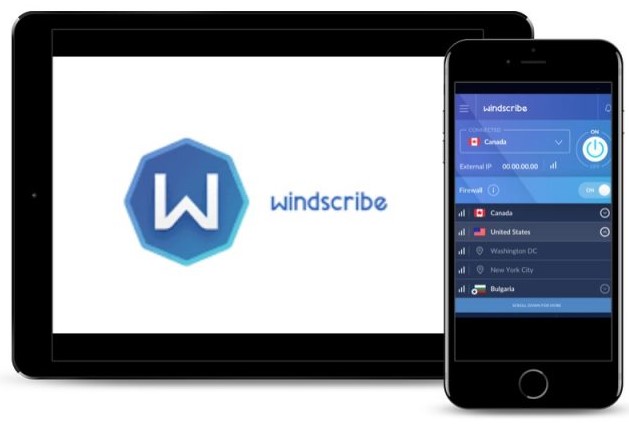 Windscribe offers you an impressive 10GB of data per month for free on an unlimited number of devices. The service is ideal for streaming TV shows on Netflix and browsing social media, and it can even handle P2P torrenting.
It also comes with an excellent ad blocker and a strict no logging policy to help keep your online identity protected while traveling in China.
However, the free version only gives you access to 10 server locations. As many free users are using those same servers, you may experience slow connections.
See what other Windscribe users think in our full review.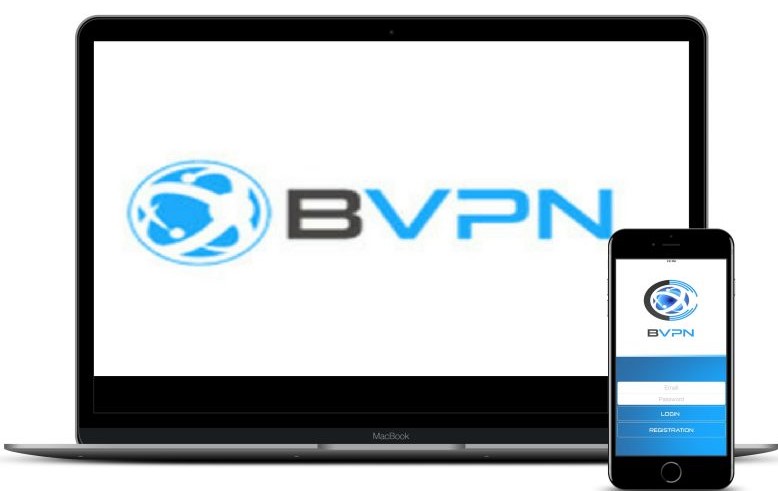 bVPN works as normal in China, thanks to the variety of obfuscation methods it uses, including the Smoke Tunnel – a polymorphic tunnel that defies deep packet inspection. The VPN provider isn't entirely free, but does allow for 30 minutes of free use per day.
It's effective and simple to use, with quality encryption and a choice between TCP and UDP protocols. TCP is used for higher levels of encryption, while UDP provides you with a faster connection.
Read what others think of bVPN in our in-depth review page.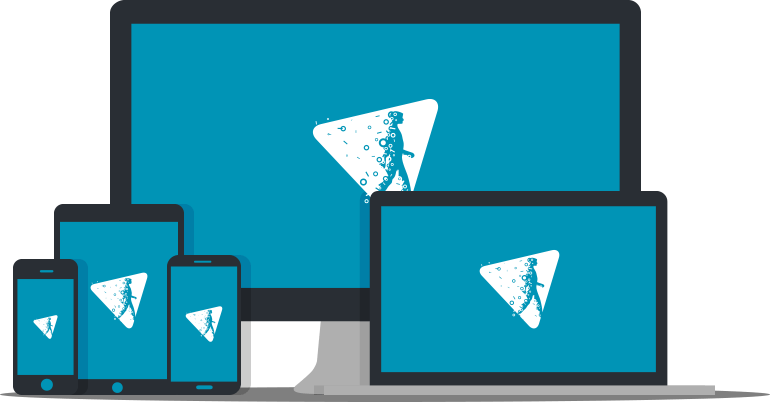 Hide.me is a great free VPN option that offers you 2GB of data per month and a reliable privacy policy to keep your data secure. The Malaysia-based VPN doesn't store any connection logs and supports protocols that protect your online data.
The downside to Hide.me's free version is that you can only choose between 3 servers to connect to and they can't always bypass the Great Firewall in all regions of China.
To see what other users thought of Hide.me, check out our full review page.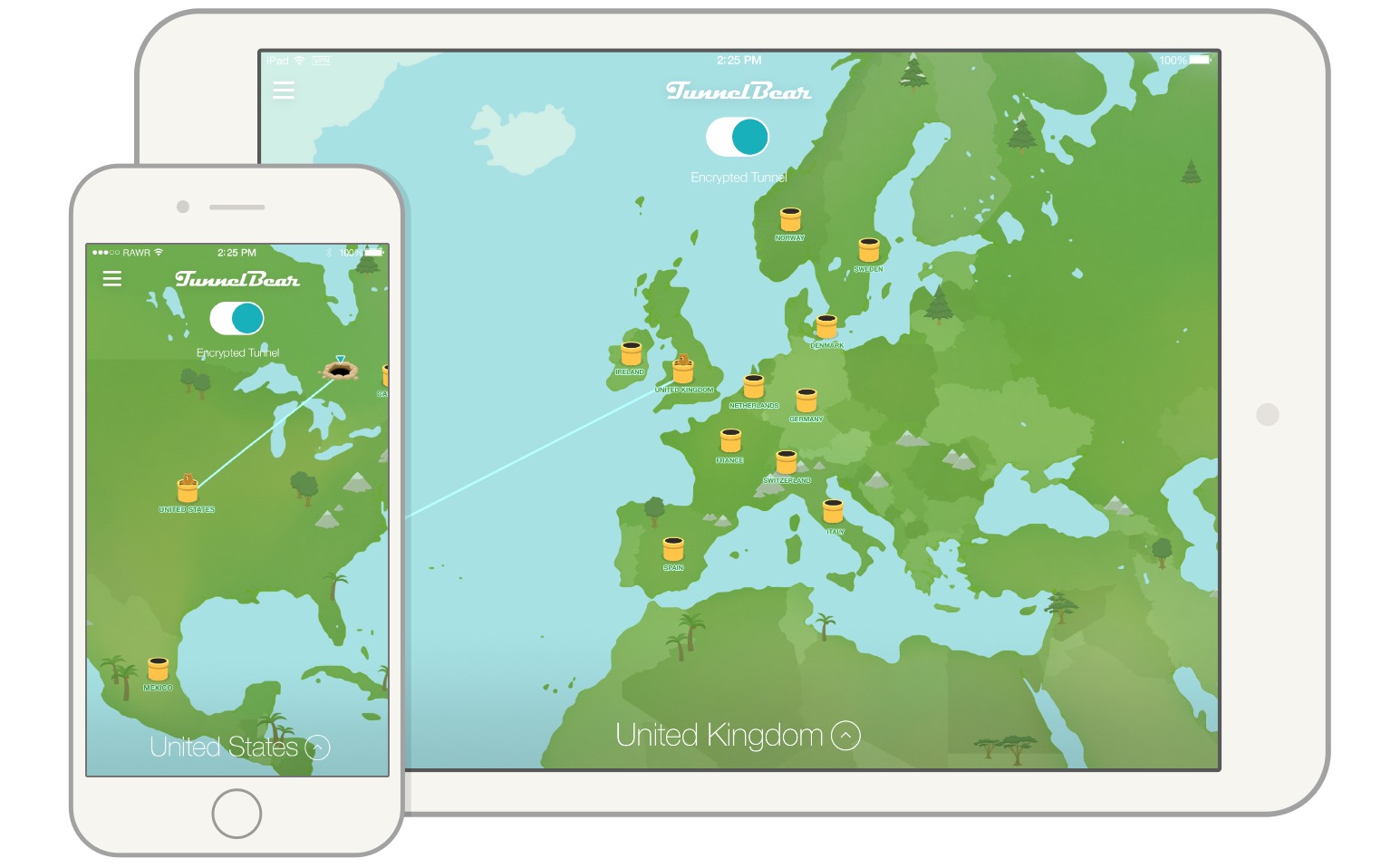 TunnelBear VPN uses its GhostBear feature to bypass China's Great Firewall. This unique feature also adds a layer of online security by scrambling up all your communications to protect your identity.
The free service only allows usage of 500MB of data per month, but its strong encryption and added security features make TunnelBear a great free option for casual use in China.
To learn more about TunnelBear, see our in-depth review page.
Summary
With China's stringent internet censorship laws, it's no surprise you'll need a VPN to enjoy even the simplest of online activity while on your trip – whether that be scrolling through Facebook, chatting with family and friends over WhatsApp, or checking your Gmail account. Free VPNs can do the job if you only need minimal internet access, but they certainly come with a fair amount of risks and limitations. On the flipside, if you want a truly reliable VPN service while traveling in China, your best bet is NordVPN.
You might also like: