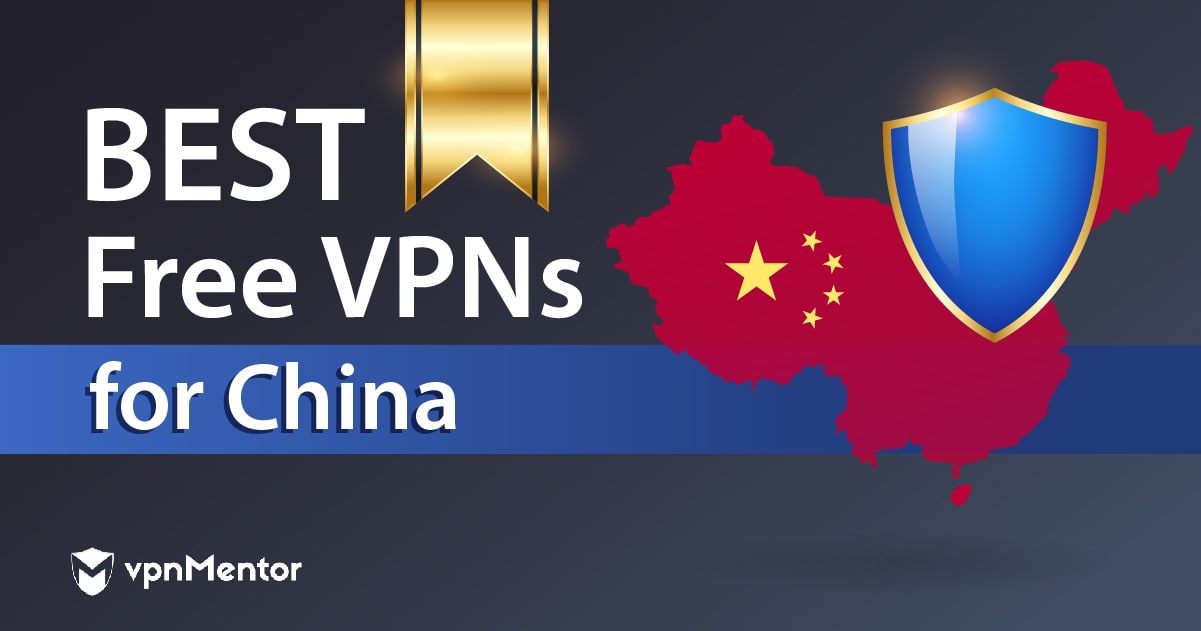 5 Best FREE VPNs for China — Tested and Working in 2023
Updated on 29th November 2022
The Great Firewall (GFW) uses some of the world's toughest VPN-blocking tech. It also blocks VPN websites, making them difficult to get from within the country. And without a VPN, several apps and websites (especially for news and socials) are inaccessible there. Few free VPNs have the budget or the means to bypass the GFW.
Many free VPNs have weak security and fail to protect your privacy which is particularly worrisome in China. Fortunately, there are a few totally free, safe VPNs you can rely on in China.
That being said, I prefer to use a reliable VPN like ExpressVPN. Although it's not 100% free, it outperforms the free options with its top-notch security features designed to bypass the GFW and its superfast speeds. It also comes with a 30-day money-back guarantee, so if you're not fully happy with it, getting a full refund is easy.
Important! Non-government-approved VPNs are prohibited in China. No visitor has ever been prosecuted for using a VPN in China, but please use your discretion and act with caution. In addition, it's advised that you download your VPN before traveling there as many VPN sites and apps are blocked.
Short on Time? Here Are the Best Free VPNs for China in February 2023
Best Free VPNs for China — Full Analysis (Updated 2023)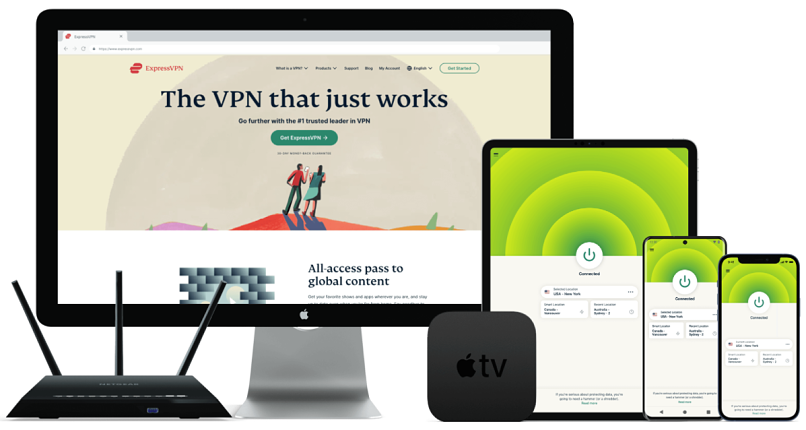 Editor's Choice
Editor's Choice

Tested February 2023
Try Risk-Free for 30 Days
Available on:
Chrome
Router
Smart TV
More
www.ExpressVPN.com
Obfuscation and exceptional streaming abilities to access global sites from China
Leak protection, a kill switch, and 256-bit encryption provide top-notch security
3,000 servers in 94 countries, including Macau and Hong Kong
Works with: Netflix, Disney+, Hulu, HBO Max, YouTube, Google, Facebook, Instagram, WhatsApp, and more
Compatible with: Windows, macOS, iOS, Android, Linux, browsers, routers, smart TVs, Fire devices, game consoles, and more
The GFW uses the highly advanced Deep Packet Inspection (DPI) to detect and block VPNs. ExpressVPN offers automatic obfuscation on every server, which detects the use of DPI. It then scrambles your metadata so you can bypass the GFW without even needing to configure any settings.
That's partly due to Lightway; ExpressVPN's proprietary security protocol. Like WireGuard, it's lightweight, secure, and fast. Unlike WireGuard, it was built to work with obfuscation technology. It gives you easy access to blocked apps, sites, and services from China on up to 5 devices at once. On top of this, every server uses private DNS, which means your requests go directly through ExpressVPN — and not any third party.
ExpressVPN's long-distance speeds are the fastest I've tested, so you can stream from China without lag. Most VPNs cut your speeds by at least 40-50% at long distances. However, when I tested ExpressVPN's servers in Spain and Brazil, I lost just 7% on average, and could even stream in Ultra HD. You have access to local servers in Macau and Hong Kong (I hardly noticed the speed loss of 4%). Plus, it offers unlimited data, unlike any totally free VPN on this list.
It uses military-grade encryption and chooses the best settings for your network by default. RAM-only servers make it next to impossible to store your data with its TrustedServer tech. Plus, ExpressVPN's independently-verified no-logs policy and headquarters in the British Virgin Islands (outside of the 5/9/14 Eyes) protect your online privacy further.
ExpressVPN offers 2 mirror URLs, so you can download the app in China. These URLs are regularly updated to ensure they work. But it's always best to email support to ask for the most up-to-date links (support@expressvpn.zendesk.com). This way, you can also download the Android app as an APK file, contact its 24/7 live support, and download the most recent software updates. Plus, an agent can help recommend the best servers to use from China.
ExpressVPN isn't 100% free, but it's my #1 choice for China because no completely-free VPN can rival it for speed, security, and access to blocked sites and apps. But you can try ExpressVPN risk-free because it offers a solid 30-day money-back guarantee. This makes it easy to get a full refund if you're not 100% satisfied. Plus, you can pay privately since it accepts cryptocurrency.
I made sure the refund guarantee was upheld and asked for my money back using its 24/7 live chat feature. The agent didn't even ask me any questions or pressure me to stay, so my refund was approved in a few minutes. My money was back in my account 4 days later.
Start Risk-Free With ExpressVPN
Allows access to a wealth of US content from China including Disney+ and HBO Max
Proprietary Hydra protocol and 256-bit encryption to bypass the GFW
15GB of data per month (limited to 500MB/day)
Works with: Disney+, HBO Max, YouTube, Google, Facebook, Instagram, WhatsApp, and more
Compatible with: Windows, macOS, iOS, Android, and Chrome
Hotspot Shield can unblock Disney+ US and HBO Max from China, as well as YouTube, Spotify, WhatsApp, and Facebook. During my tests, I beat HBO Max's tough blocks to watch an episode of Curb Your Enthusiasm. It took a few seconds to load and it played without buffering. That's partly because Hotspot Shield allows access to its premium proprietary protocol, Hydra, instead of the standard OpenVPN which is easier to block.
The monthly data allowance is an impressive 15GB. Unlike most free VPNs, your data doesn't come in a monthly lump sum; it's broken down into 500MB/day blocks. I actually found that really useful for browsing and watching 1 episode of a show each day, and it ensured I didn't burn through my monthly data within a few days as I do with other free VPNs.
Hotspot Shield has solid and consistent speeds for streaming and browsing in China. Despite the app stating its single free server location (in the US) is capped, I got a speed reduction of just 17%. That's decent for a free VPN, especially considering I'm around 12,000 miles away. There was also only a minor reduction to my latency and upload speeds, meaning Gmail and Instagram were responsive and browsing was smooth.
You have the option of creating a free account, but you can still use the app without signing up. Not creating an account means you can use Hotspot Shield on unlimited devices and 500MB/day on every device. The biggest annoyance was the number of ads that popped up trying to get me to upgrade.
Start Free With Hotspot Shield
Obfuscation, a kill switch, 256-bit encryption, and leak protection protect your data and bypass the GFW
Strict no-logs policy and regular security audits secure your privacy in China
Unlimited simultaneous device connections
Works with: Netflix, YouTube, Google, Facebook, Instagram, WhatsApp, and more
Compatible with: Windows, macOS, iOS, and Android
TunnelBear provides a kill switch and obfuscation for free, which is rare. The kill switch, VigilantBear, cuts off all traffic if your VPN connection drops, while DNS leak protection is automatic. The obfuscation feature is called GhostBear, and during my tests, I had no issues accessing bbc.com, Outlook, or Amazon. GhostBear isn't available on the iOS app however, so TunnelBear isn't the best choice if you want a free China VPN for iPhone.
You get free access to its full network of 2,600 servers in 47 countries — most free VPNs offer far less. Nearby server locations include Malaysia, Taiwan, and Indonesia. Its US location let me unblock Netflix with no problem. But Netflix was the only major streaming platform I could access. Connections are quick enough for HD streaming; I got an average speedloss of just 9%.
It has a highly effective built-in ad blocker that prevents annoying interruptions, too. It blocked 87% of ads and trackers during my tests. Ads eat up bandwidth and slow down loading times, especially when you connect to distant servers. So preventing these slowdowns can make a huge difference; especially since TunnelBear only allows 500MB of monthly data.
That said, the 500MB monthly data cap is my biggest concern; this converted to just 30 minutes of HD streaming on Youku. However, you can get an extra 1GB of data if you tweet about TunnelBear on Twitter. When I tested it, I got my top-up within an hour. You don't have to provide payment details for the free plan, just an email address. I recommend using a throwaway one for extra privacy.
A generous 10GB/month free data to protect all your browsing in China
8 free locations, including the US, UK, and a nearby server in Singapore
Adjustable kill switch, 256-bit encryption, and a no-logs policy secure your privacy
Works with: Netflix, YouTube, Google, Facebook, Instagram, WhatsApp, and more
Compatible with: Windows, macOS, iOS, Android, Linux, Chrome, and Firefox
hide.me gives you 10GB of data/month, which is a lot more than most free VPNs. I tested hide.me for a month and only used 4.58GB, which allowed me to watch 2 full movies on Netflix US. Additionally, all 8 free locations support P2P file sharing, so you can also use it to download large torrent files safely. I downloaded 3 movies on uTorrent and still had data left over for casual browsing.
You can save even more data with split tunneling, which lets you select apps to bypass the VPN. I did this with Chrome so I could access local sites like iQiyi. At the same time, I routed Opera through the VPN to read The New York Times and message friends on WhatsApp.
There are 5 protocols to choose from and 2 of them (SSTP and SorftEther) are optimized to bypass firewalls like the GFW. If you ever have issues connecting within China, you can try each protocol in the app, or set the VPN up manually. For assurance that your data and IP don't accidentally leak, it offers StealthGuard. Using this, you can assign specific apps to only work while connected to hide.me.
Unlike most free VPNs, hide.me offers 24/7 live chat on the website. You can contact support to help troubleshoot any connection issues you might have. When I reached out, the agent walked me through how to change my DNS settings so that the VPN would be harder to detect.
You need to sign up with an email and you can only use hide.me on 1 device at a time. What was also disappointing was that I couldn't access a lot of streaming sites like Prime Video, HBO Max, Hulu, or Disney+.
Combines multiple connections to boost speeds for video conferencing and streaming
Change language to Simplified Chinese on the app
Nearby servers in Singapore, Indonesia, and S. Korea to bypass the GFW with fast speeds
Works with: Netflix, Disney+, YouTube, Google, Facebook, Instagram, WhatsApp, and more
Compatible with: Windows, macOS, iOS, Android, and Linux
Speedify combines internet connections to boost your speeds. It's particularly great if you want to unblock VoIP services in China, like Skype, Zoom, or WhatsApp. Its channel bonding feature allows you to combine multiple WiFi, cellular, or ethernet connections for better speed and reliability. During my tests, Speedify actually increased my iPhone's upload speed from 0.9 Mbps to 3.8 Mbps.
You can use Speedify's free Starter Plan privately since it doesn't require email registration, so you can technically use it on as many devices as you want. You get 2GB of data/month, which is enough for around 3.5 hours of SD video calls (about an hour in HD).
To keep speeds fast, Speedify uses 128-bit encryption rather than 256-bit. That makes it slightly less secure than other VPNs, however, it can still bypass the GFW and adheres to a strict no-logs policy.
The free service gives you access to all of Speedify's servers in 35 countries. From its Singapore location, I could access Chinese sites like Dianping, Sina, and Jingdong. However, there were a few locations that returned an error message saying, "Sorry, this server is at full capacity". That said, when I did connect, I scrolled Facebook for an hour without interruptions.
On the downside, Speedify isn't the best at accessing streaming sites. It failed to access Netflix, Disney+, ESPN, Hulu, and BBC iPlayer — but I could stream videos on YouTube. I was also a bit disappointed that you don't have access to customer support — only its online FAQ database.
Quick Comparison Table: Free China VPN Features
The VPNs on my list are all reliable and safe to use in China, but there are significant variations in the features they offer. Which one you choose may depend on why you want a VPN.
If privacy is your priority, consider obfuscation, a kill switch, and leak protection. For streaming, look for reliable access to platforms, fast speeds, high data allowance, and multiple locations.
Tips on How to Choose the Best Free VPN for China
Finding a premium VPN that works in China is challenging enough, never mind a free one. Here are the factors I considered when choosing free VPNs for China.
Reliably bypasses the GFW. It's useful to have a selection of protocols in case one gets blocked. Obfuscation (sometimes called Stealth) can help you bypass the GFW by hiding your VPN use and making it look like regular internet traffic. Custom DNS settings allow you to beat DNS-level blocking.
Bypasses geo-blocks. For example, if you want access to US content from China, then you need a VPN with servers in the US. Unfortunately, most free VPNs only offer servers in a handful of locations. So make sure to choose one that offers the ones you need and can actually access the geoblocked content you want (many free VPNs fail to unblock streaming platforms, but work well for websites and social media apps).
Fast speeds. China has little bandwidth for international traffic, so fast speeds are essential to make your browsing bearable on international sites. Nearby servers also give you much faster speeds than ones far away, so look for servers in places like Hong Kong, Taiwan, Singapore, or Indonesia. In addition, make sure the free VPN doesn't throttle speeds — none of the ones in this list do.
Enough data. A free VPN is fine for light browsing, but they have limits. For more data-intensive activities like streaming, gaming, and VoIP calls, I recommend using a low-cost premium service for better reliability in China.
Top security features. Free VPNs often lack key security features, which you shouldn't compromise when you're up against the GFW. All the VPNs on my list have 128 or 256-bit encryption to hide your data. I also ensured they all passed a DNS/IP leak test and offer kill switches to maintain online privacy in China.
Alternative download methods. I checked that every listed VPN offers an APK file link, so you can download it discreetly from China. Some VPNs (including ExpressVPN) also have mirror URLs for an alternative way to sign up and download.
Reliable customer support. It's helpful to have 24/7 live chat in case you run into technical issues. If that's not available, it should at least provide support via email, a contact form, or a searchable knowledge base to answer your questions.
Cross-platform compatibility. I made sure each VPN supports the most popular devices and operating systems.
Warning! Risks of Free VPNs
A lot of free VPNs out there are dangerous to use. Some make money by monitoring your data and selling it to third parties. This can compromise your security, not to mention lead to a barrage of "personalized" ads. Some free VPNs are super sketchy and have been known to come with viruses and malware embedded in the apps as well.
On top of that, a lot of free VPNs simply don't have the resources to provide the advanced security needed to maintain your privacy online, and especially not in China. Some have weak or broken encryption, while others don't offer important features like leak protection or a kill switch.
Free VPNs to Avoid
It's impressive if a free VPN can beat the GFW. But not all VPNs that work in China are safe, and I found some that can expose you to shocking security risks. You should definitely avoid these dangerous free VPNs:
Hola Free VPN — While this "VPN" is very popular, it's not actually a VPN. Hola's free service is actually a P2P network where you share IP addresses with random strangers. It offers no encryption and exposes your personal IP to anyone on the network. That means someone could connect to your IP address and commit an illegal act online and you'd be the one who got in trouble for it.
Touch VPN — Touch VPN logs a frightening amount of user information including your browsing activity, location, and device information. It also allows its business partners to monitor and record your data. This, combined with its headquarters in the US (the heart of the 5/9/14 Eyes Alliance), it is obligated to share this data with international governments upon request.
LinkVPN — The origins of LinkVPN are unclear (never a good sign). It seems to be the creation of a lone developer in China who was responsible for other dodgy, privacy-violating VPNs like SuperVPN. Its own privacy policy states that LinkVPN can monitor and record your data and share it with affiliate companies and government agencies.
Quick Guide:
How to Set Up a VPN for China in 3 Easy Steps
Download a VPN. I recommend ExpressVPN because it has unlimited data and automatic obfuscation on every server for bypassing the GFW. You can try ExpressVPN risk-free since it's backed by a 30-day money-back guarantee.
Connect to a server outside China. Make sure you've toggled on obfuscation if needed and enabled the kill switch and leak protection.
Enjoy the websites you usually use. Around 300,000 sites are blocked in China, but with a VPN you can access the internet just like you do back home.
Tips to Get a VPN From Within China
The Great Firewall blocks VPNs, so it's best to get one before you travel to China. Google Play is completely blocked in the country. The Apple App Store is available, but thousands of apps are missing, including non-government-approved VPNs. On top of that, you'll probably find your VPN's website is blocked within the country, so you can't download the app directly.
There are a few workarounds you can try if you're already in China and are struggling to get a free VPN:
Use a mirror site. For example, ExpressVPN has 2 mirror sites for users in highly censored countries where its regular website isn't available. It regularly switches up the URLs to avoid blocks from China and other countries, so you can download it, update the software, and even get in touch with customer support. You can request an up-to-date address from ExpressVPN at support@expressvpn.zendesk.com.
Change your App Store's location. The Apple Store isn't blocked in China (unlike the Google Play Store). Still, you won't find any VPNs on it that aren't monitored by the government. You can create a new Apple account and set the country to one where VPNs are available to overcome this. Or change the region of your current account. Just log into the App Store, go to your profile, and tap Country/Region.
Use hotel WiFi. Many hotels in China have VPNs integrated into their WiFi, so tourists can visit the regular websites they use at home. If you can connect to a hotel's WiFi that offers this, you should be able to download a VPN.
Use a web proxy. While proxies are less secure than VPNs, they can change your location so you can bypass the GFW and access the VPN's website to download the app.
Download an APK file. Third-party sites offer APK files for all the VPNs on this list. However, be aware that third-party links aren't always safe and sometimes contain malware. If you're trying this method, I recommend installing antivirus software first.
Use Tor browser. The GFW tries to block Tor, so the configurations needed for it to work in China change almost daily. Therefore, this method is quite time-consuming. However, once set up, you can use Tor to bypass the GFW and access VPN websites to download a free VPN.
FAQs on the Best Free VPNs for China
Is it legal to use a VPN in China?
Only state-approved VPNs are legal to use in China. But since VPN companies tend to advocate for online freedom, many VPNs offer technologies specifically designed to allow people in China to overcome online censorship. It's not possible for a VPN to provide this if it's been approved by the Chinese government because it would have to log and share data with those authorities.
And while using a VPN that's not approved could result in a fine or charge, there have been very few cases of this happening. There are no recorded cases of visitors or tourists being prosecuted for using a VPN in the country. Even still, we recommend you read up on the latest rules and regulations and to be informed.
Which free VPNs have servers in China?
Not many. Since China has such invasive data retention policies, having servers in the country would invalidate a VPN's no-logs policy. Plus, free VPNs usually only offer a few server locations, usually in the US or Europe. That being said, some free VPNs offer safe servers in places nearby like Macau, Hong Kong, Singapore, or Indonesia. These regions aren't subject to the GFW, so using these servers will allow you to access blocked sites with a fast connection.
What can I do if my VPN stops working in China?
First of all, make sure you're using a VPN that's been verified to work in China. Very few VPNs work reliably to bypass the GFW because it uses advanced technology to block VPN connections. If you're still running into problems, here are some solutions you can try:
Change protocols. Go into the security settings and try to connect using each protocol. Proprietary protocols are a good choice since they're not as highly used, so they tend to be harder to detect and block: ExpressVPN's Lightway and Hotspot Shield's Hydra are 2 examples.. You can also fiddle with your protocol's settings — try using TCP rather than UDP.
Enable obfuscation. Scrambling your data can help you bypass the GFW by making your VPN look like regular internet traffic. Check to make sure obfuscation (sometimes called "Stealth") is toggled on.
Enable the kill switch and leak protection. If your VPN is leaking any of your real info, chances are the VPN connection will be detected and blocked, so it's important to enable both these important settings.
Change ports or DNS settings. The GFW uses port and DNS blocking among other methods. Some apps like hide.me let you switch ports and manually configure your device's IPv4 and IPv6 DNS settings to 1.1.1.1 (Cloudflare).
Which free VPNs have Android APK files for download?
All the VPNs on my list have APK files, although ExpressVPN is the only VPN on this list with an official APK for Android. The company hosts it on its own website so you can be certain it's legit. The other VPNs have APK files but they're on third-party sites. Wherever possible, I recommend that you only download APK files from the VPN's official site. Third-party downloads can be risky since the files aren't verified.
Why is my VPN so slow in China?
With so much foreign content blocked, there is little bandwidth for data leaving China. A VPN with nearby servers in Macau or Hong Kong is the best option to maintain speed. These independent states aren't subject to the Great Firewall (GFW). The GFW uses advanced monitoring called Deep Packet Inspection, which slows speeds for foreign sites. Therefore, international sites are considerably slower than local ones.
While all VPNs slow you down a little, free VPNs take this further by imposing data/speed caps and limiting their server networks. So if you need smooth browsing and streaming, it's best to go with low-cost premium VPN that doesn't limit your speeds.
Why can't I access Google and other sites and platforms in China?
The Chinese government heavily censors online content for political reasons. The safest way to access blocked content from China is with a VPN. VPNs encrypt your data to prevent firewall blocks and route it through remote private servers outside China. This gives you access to sites that the GFW blocks such as Google, YouTube, and Facebook. Even better is if your VPN offers obfuscation, which scrambles your data to make it look like regular traffic to evade the GFW's VPN blocks.
Blocked socials include Facebook, Twitter, Snapchat, WhatsApp, and Instagram, as well as sites such as Google (and related services), Yahoo, YouTube, Spotify, Netflix, and other streaming platforms. Independent news sources such as the BBC and The New York Times are also unavailable. You can use our handy tool to check to see if any URL is currently blocked in China.
Get the Best Free VPN for China Today
Many free VPNs aren't secure enough to work in China. DNS leaks, weak encryption, and outdated protocols can mean you fall foul of the Great Firewall. The VPNs on this list can bypass the GFW safely and reliably and don't cost a dime.
My #1 recommendation for China is ExpressVPN. Its advanced obfuscation technology means you can bypass the GFW undetected without even needing to configure anything. Plus, it easily accessed every blocked app, website, and streaming platform I tested it with. And while it's not free, its reliability and unlimited data make it undeniably better than any free VPN. You can try ExpressVPN completely risk-free, though, because it offers a 30-day money-back guarantee.
The best VPNs for China that come with money-back guarantees are…
Privacy Alert!
Your data is exposed to the websites you visit!
The information above can be used to track you, target you for ads, and monitor what you do online.
VPNs can help you hide this information from websites so that you are protected at all times. We recommend ExpressVPN — the #1 VPN out of over 350 providers we've tested. It has military-grade encryption and privacy features that will ensure your digital security, plus — it's currently offering 49% off.