5 Best VPNs to Buy with Bitcoin and Cryptocurrencies in 2019
Paying for your VPN with Bitcoin has its uses – especially if you want higher anonymity. We'll help you find the best services that accept Bitcoin and other cryptocurrencies. Share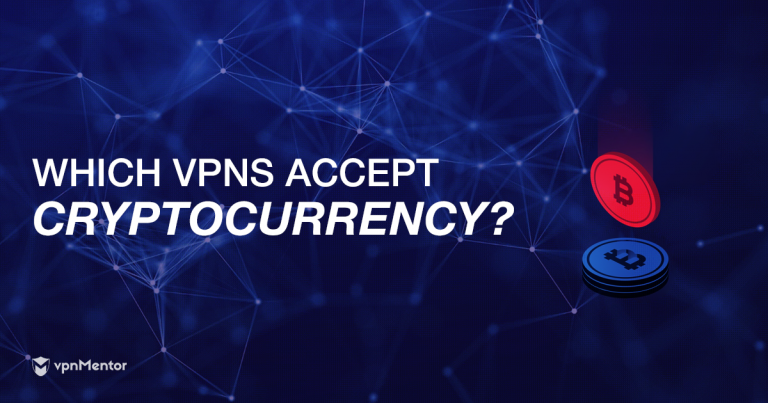 It's always a good idea to have a quality VPN (virtual private network) for your online privacy. An even better idea? Having a secure and anonymous payment method, otherwise known as cryptocurrency.
Buying your VPN with a traditional credit card or PayPal can be a risky move. This is why cryptocurrencies, such as Bitcoin, have become more popular – but not every provider will accept them.
Finding the ideal VPN that also supports crypto payments can be a challenge. After testing hundreds of VPNs, we've come up with a definitive list of top VPNs you can purchase with cryptocurrency. Whether it's casual browsing, torrenting, or access to Netflix, you'll find what you're looking for in our detailed list.
Even if you don't have a crypto wallet, stick around. We'll also go over why crypto payments are a great idea for your next VPN.
Before we get to the list, here's a quick recap.
Quick Guide: How to Buy a VPN with Cryptocurrency
Choose a VPN that allows cryptocurrency payments. NordVPN is our #1 recommendation – scroll down to find out why.
Sign up and select Bitcoin or cryptocurrency as your mode of payment. For better anonymity, use an email address with as little personal info as possible.
Complete the purchase. Some providers use crypto payment gateways, while others accept currency directly through their own crypto wallets.
Download and install the VPN software.
You're all set! Enjoy better privacy when browsing and paying.
Get 75% off NordVPN with Bitcoin NOW!
Advantages of Bitcoin and Other Cryptocurrencies
Simply put, paying with crypto gives you one huge benefit – much better privacy. Cryptocurrency's main purpose is to provide more secure exchanges for users while keeping a public record of all transactions. This happens thanks to private and public "keys". No personally identifiable information is required during any step of the process.
Compare this to traditional payment methods, where you need to give credit card numbers, PayPal accounts, or other sensitive credentials. This can be a huge security risk if a data breach happens.
For many of us, exposing credit card information online is an issue. Bitcoin and other cryptos are great alternatives to keep these details safe from third-party platforms.
But, make no mistake – we aren't talking about total, foolproof protection here.
Is Cryptocurrency Fully Anonymous?
Privacy doesn't equal anonymity. While crypto payments allow for safer purchases overall, they aren't perfect.
Thanks to the Snowden leaks, we know the NSA has been tracking Bitcoin users since at least 2013. What's more, many crypto exchanges today are legally obligated to collect user info.
Buying with crypto probably won't save you from Big Brother. It is, however, the safest you can be when it comes to online payments.
Here's a good summary: cryptocurrency might not hide your purchase completely, but it will add a much stronger layer of protection.
Because you use crypto keys instead of sensitive payment details, hackers will have a much harder time discovering you. Plus, what they are most interested in – your credit cards, digital money, and similar accounts – will remain safe.
Should You Get a VPN with Cryptocurrency?
Let's be real for a second. If you don't have much experience with Bitcoin or other cryptocurrencies, you'll probably get a VPN the old-fashioned way. That's fine – nowadays, such payments are much safer.
But, there's always a risk. Many users want to reduce this risk by choosing a more private and secure payment process from start to finish. This is where cryptocurrency can help.
If you have a crypto wallet, there's no reason not to use it for your next VPN. While it's not a full guarantee, it's the next best option for privacy after cash payments.
Pro Tip: When buying a VPN with cryptocurrency, it's a good idea to use a separate email that doesn't include sensitive personal information.
So, there's just one thing left to do – picking the right VPN for your needs. A safer purchase is important, but so is a VPN with the performance to keep your browsing safe and private.
Wondering which providers earned the top five spots? Check them out below!
Best VPNs You Can Buy with Bitcoin and Other Cryptocurrencies
For this list, we looked at high-quality VPNs with easy payment, via Bitcoin or other cryptocurrencies. Our results are based on several factors, including server network, speed, important features, and overall privacy.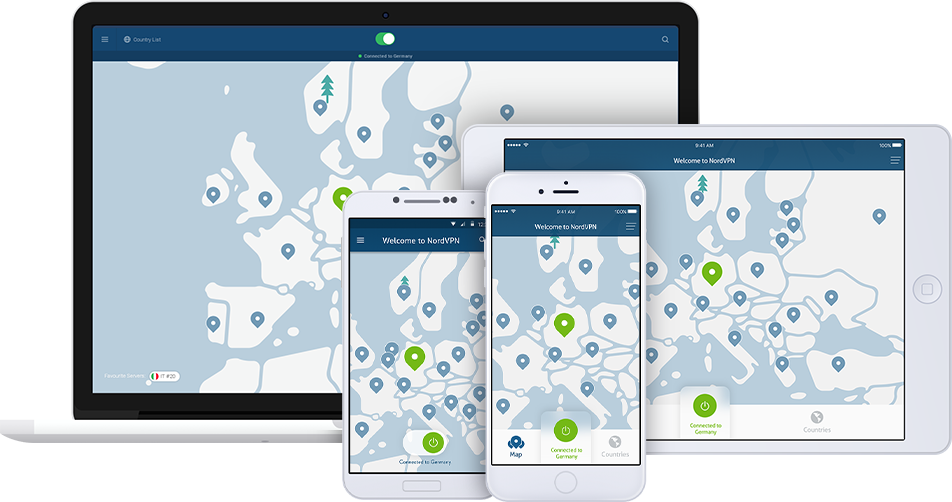 NordVPN is all about robust security and huge server variety. NordVPN has strong AES-256 encryption, native OpenVPN support, and over 5,000 servers in 60+ countries.
Specialty servers allow this Panama-based VPN to give you double encryption, DDoS protection, and hassle-free torrenting. Proprietary features like SmartPlay DNS make streaming fast and easy – even for Netflix!
You'll also be safe from any VPN leaks, thanks to two different kill switches and private DNS settings within the simple, intuitive clients. This, along with the tight zero-logging policy, makes NordVPN a user favorite for privacy and pleasure.
Accepted cryptocurrencies: Bitcoin, Ethereum, Ripple
Crypto payment platform: CoinPayments
Free trial: 7 days with access to all features and servers
Money-back guarantee: 30 days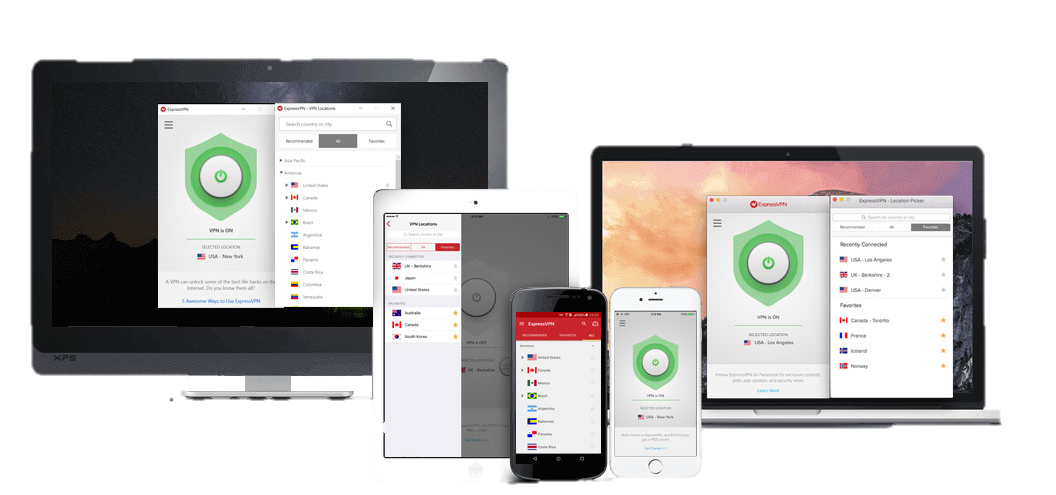 ExpressVPN's biggest advantage is its high-speed servers. You get over 3,000 of them in a whopping 90+ countries – but that's not all.
Security is on point as well. Thanks to its strict no-logs policy and full OpenVPN support (even on mobile), this VPN is both fast and dependable. P2P is available for all servers for anonymous torrenting in just one click.
Additionally, you get a kill switch, DNS leak protection, split tunneling, and even custom DNS servers for unlimited streaming on your TVs and consoles. With so much going for it, it's easy to see why ExpressVPN is one of our top-rated providers in user reviews.
Accepted cryptocurrencies: Bitcoin
Crypto payment platform: BitPay
Free trial: No
Money-back guarantee: 30 days
Get ExpressVPN with Bitcoin NOW!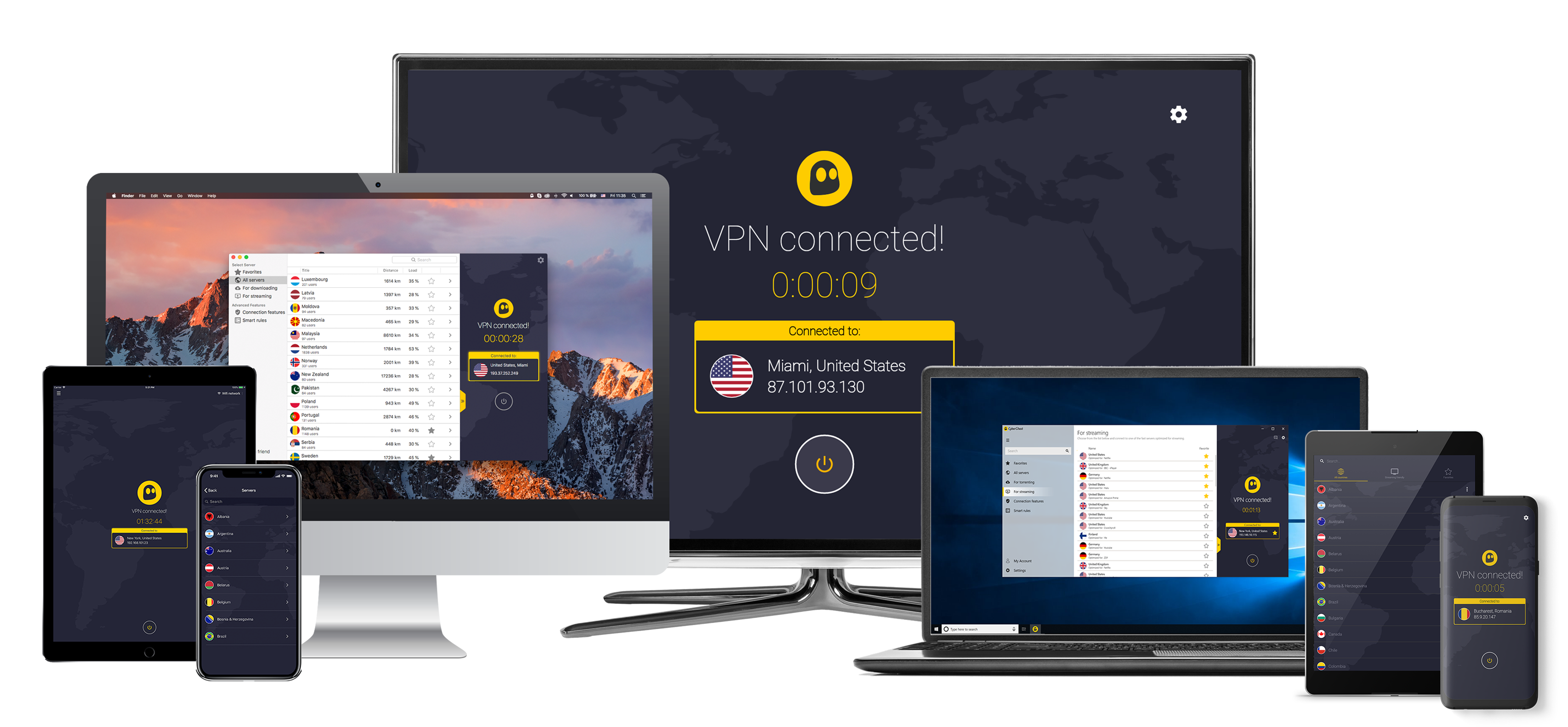 CyberGhost makes life easy for VPN newbies with its clean and simple app. That said, advanced users will find plenty of value here as well.
With 3,500+ servers and dedicated profiles for streaming and P2P, CyberGhost is great for Netflix, torrents, and much more. You can trust the military-grade encryption to keep you safe online, while browsing away in privacy.
Overall, CyberGhost is another excellent all-purpose VPN, deserving of a top-three spot on our list. See if real users agree in their reviews of this provider.
Accepted cryptocurrencies: Bitcoin
Crypto payment platform: BitPay
Free trial: 24 hours
Money-back guarantee: 45 days for the six-month or more plans; 14 days for the monthly plan
Get CyberGhost with Bitcoin NOW!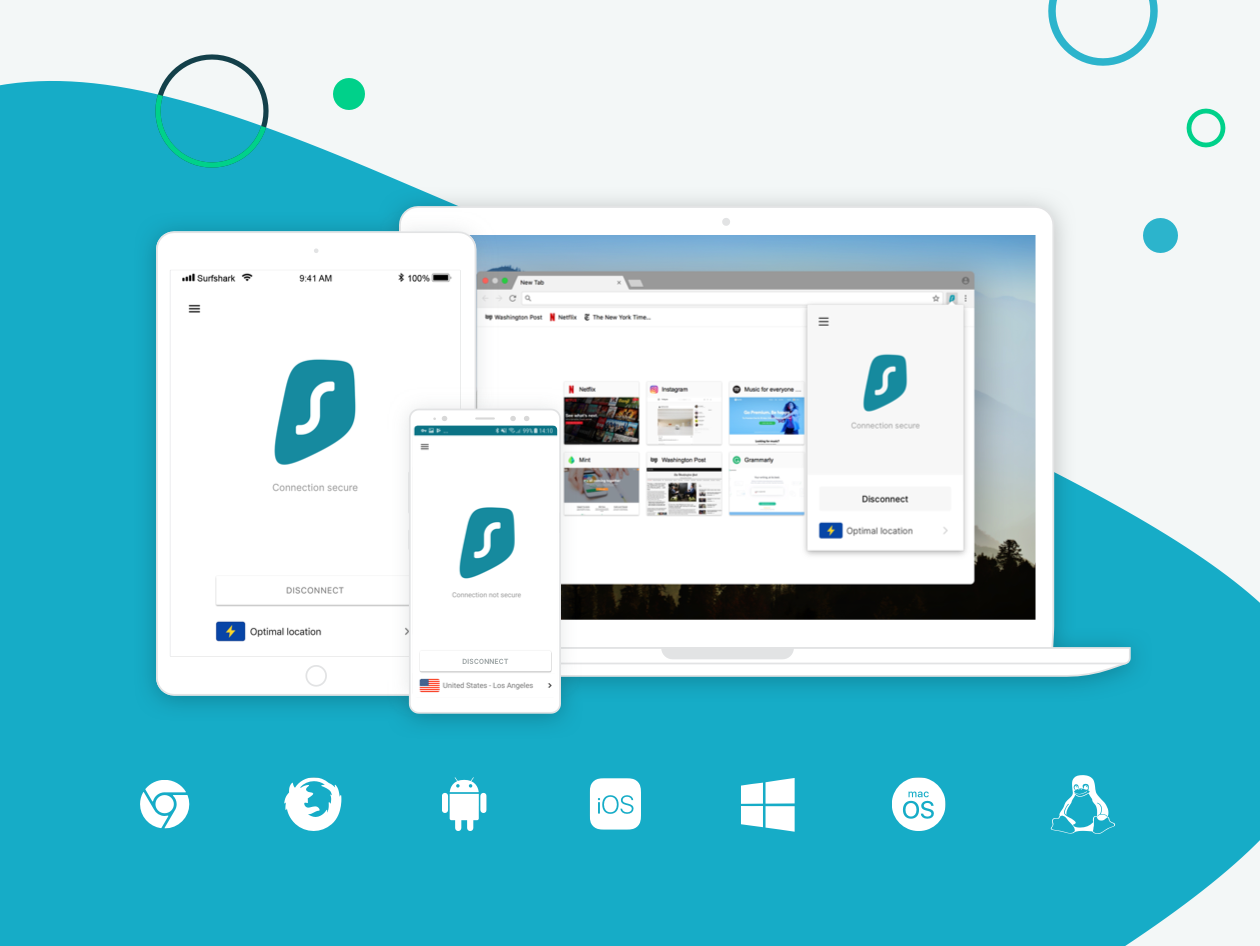 Surfshark is relatively new on the market, but this budget-priced VPN is already impressive with 800+ servers worldwide and elegant clients.
Choosing a fresh service can net you some great extras, and Surfshark is no exception. Low server loads and high speeds make for fast and stable connections. In addition, you get as many simultaneous connections as you want – that's right, no device limits here!
Streaming and torrenting are no problem for Surfshark. Neither is security, thanks to strong, 256-bit encryption and zero data logging. With useful features like WhiteLister (split tunneling) and NoBorders mode (obfuscation settings), this VPN is quickly becoming a leading provider. See for yourself with real user reviews!
Accepted cryptocurrencies: Bitcoin, Ethereum, Ripple
Crypto payment platform: Coingate, CoinPayments
Free trial: No
Money-back guarantee: 30 days
Get Surfshark with Crypto NOW!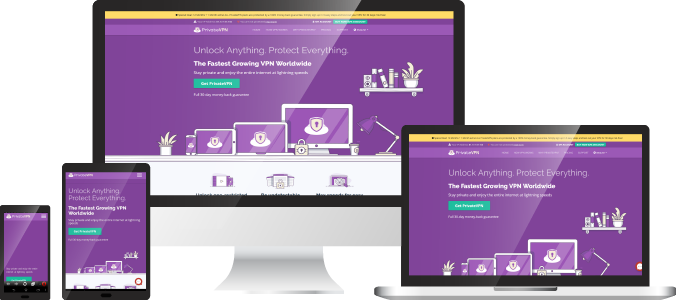 Another great option for users on a budget, PrivateVPN may look just average with its 80+ servers. But, this Swedish provider is all about the little details.
The network covers 56 countries, which is an excellent range. None of your data is logged, and you can choose between 128-bit or 256-bit encryption along with the OpenVPN protocol. PrivateVPN has also put a lot of work into its small server roster, so you don't have to worry about speeds or uptime.
With polished apps and one-click protection, this VPN is also easy to use. But should you need assistance with the setup, there's also a "remote help" feature. Find more about the compact, but capable PrivateVPN with our expert and user reviews.
Accepted cryptocurrencies: Bitcoin
Crypto payment platform: Direct transaction to provider's Bitcoin wallet
Free trial: 7 days (obtained by email support)
Money-back guarantee: 30 days
Get PrivateVPN with Bitcoin NOW!
Conclusion
Buying a VPN with cryptocurrency is a great way to keep your payments anonymous. However, you also need to make sure your purchase is worth the coins.
We hope our detailed list helps you make the right choice. If you still can't decide on the best provider for your needs, NordVPN is our top suggestion. Take it for a free 7-day test drive and check out the full range of servers and features!
Start Your Free NordVPN Trial Today!
Further Reading
Looking for the best VPN around? Find out everything you need to know here!
New to crypto? Catch up easily with our in-depth guide on Bitcoin!
Online privacy is important. Find out how to preserve it with the best no-log VPNs today.