2018's Best VPNs for Cuba – Find the Fastest and Cheapest VPNs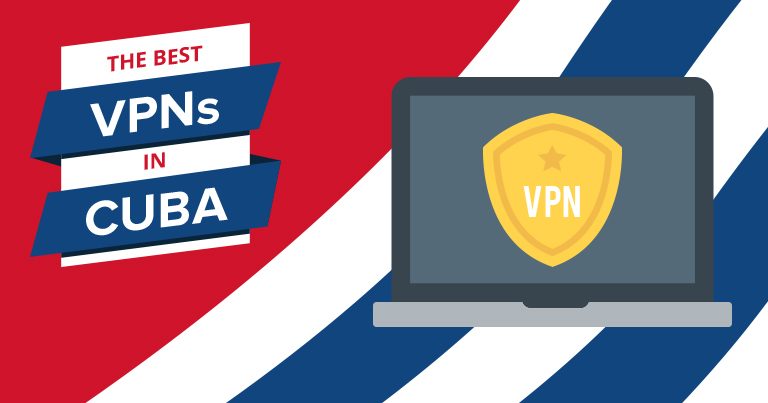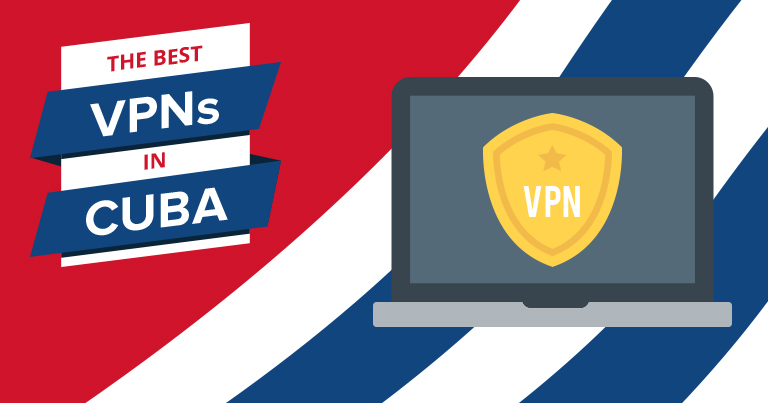 Why do you want a VPN in Cuba?
You want to watch Cuban TV
While the most popular TV show in Cuba is Friends, which most visitors will have seen before, there are a few other TV temptations that will make you wish you had a VPN that could access those shows. Four Seasons in Havana has been one of the most watched TV series this year, while the Cuba Libre Story offers a fascinating look at Cuba's tumultuous history.
You are traveling to or visiting Cuba and want to access blocked content
While popular sites such as YouTube, Facebook, and Skype are not blocked geographically, the speed of the service is so excruciatingly slow, they may as well be blocked altogether. Popular sites such as Netflix USA, SkyGo, BBC Prime are, of course, blocked in any country outside the country of origin so, if you're in Cuba and want to keep up with your usual viewing, you'll need a high-speed VPN which has servers nearby as well as in USA and UK, depending on where the site is that you wish to access. Google Maps is blocked in Cuba, as is Google Apps, so a reliable VPN that can hide your real IP address is useful for negotiating those obstacles.
You are worried about privacy and want a secure connection.
Certainly, Cuba is one destination where you do need to consider the possibility of your internet activity being monitored. Internet cafes offer two types of connection – a national one that is restricted to a government-operated email service, and an international one that allows full internet access. To use a computer, residents must give their name and address and should they use any dissent keywords in their searches or emails, their connection will be automatically closed. A VPN can encrypt your data to ensure that no suspicious monitors can access the information. It will also provide a shroud of anonymity so you can pass, unseen, through the heavily guarded maze of virtual information.
These VPNs are the best ones for what you're looking for:
All VPNs here have servers near Cuba and every major country, are fast and reliable, and do not maintain logs.

Why You Should Use a VPN
With a plethora of restrictions on both content and accessibility, many Cubans are now turning to VPNs to enable them to access more information about the world outside their own boundaries and, prior to the VPN, even created their own street net out of Ethernet cables and Wi-Fi antennas. Some Google services, such as Maps and Apps are blocked along with blogs from political opposition figures such as Yoani Sánchez and Dimas Castellanos. If you're using a computer in an internet café, not only will you be paying through the nose for the experience, you'll also be dealing with blocked content and censorship. There is definitely enough government interference still occurring in Cuba to make a VPN an absolute necessity for visitors to the country VPNs offer the cheapest and most flexible way of gaining unrestricted access while protecting your personal data.
These are Cuba's Most Popular TV Stations to Watch with a VPN
Canal Caribe, Canal Educativo, Canal Educativo 2, Cubavisión, Multivisión, Tele Rebelde
A closer look at two of our most recommended VPNs
• Thousands of servers worldwide, including several in Miami, Guatemala, costa Rica and Venezuela
• Fast performance across a range of platforms, including Windows, iOS and Android
• Does not keep logs and is based outside the regular US and European jurisdiction
• Offers several simple ways of locating the best server for your needs
• Useful features, including Speed Test module, kill switch and diagnostics report
• Offers manual or automatic selection of a variety of protocols
Visit their site or see their reviews.
• Plenty of servers to choose from, including those in nearby locations such as Costa Rica, Mexico
• Offers Onion support for more advanced encryption
• Additional tools to improve access to streaming services
• Maintains strict privacy policies Onion support for extra security, bonus tools to help access streaming services
• Strict privacy and no-logging policies
• Supports a customizable kill switch and other bonus features
Visit their site or see their reviews.
There are plenty of issues to negotiate when accessing the internet from Cuba and a reliable VPN is the best way to ensure your connectivity and peace of mind. Limited access and slow speeds are counteracted by a good VPN service, giving users a first-world internet experience in the heart of this restrictive country.