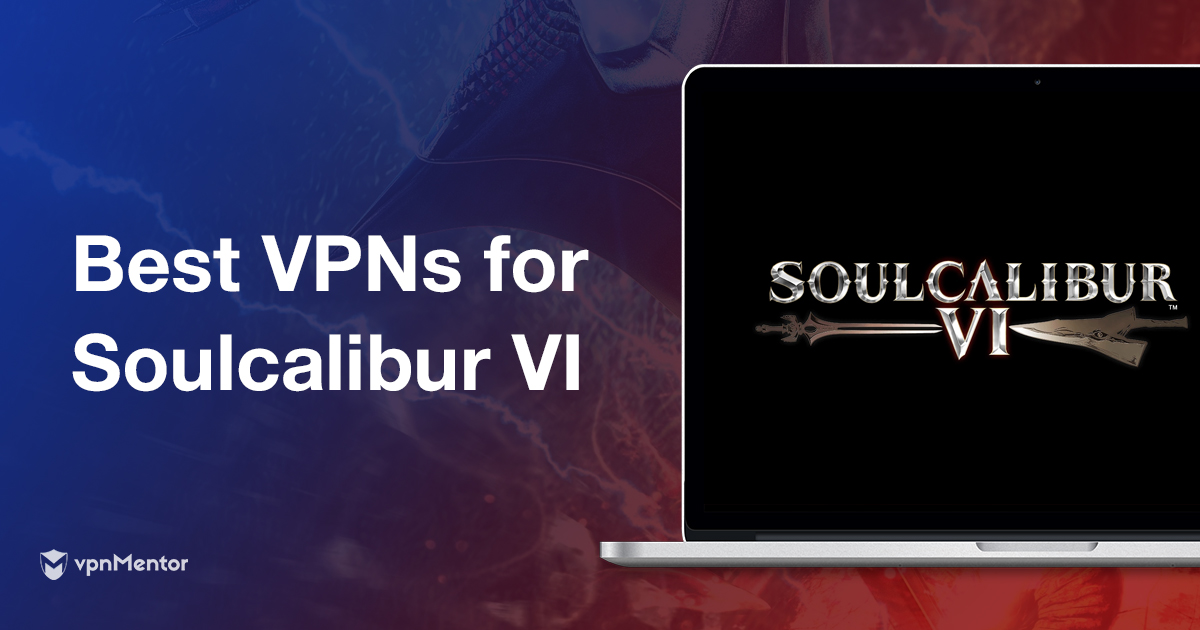 Best VPNs for Playing Soulcalibur VI – Fast & FREE Options
Critics are raving about the latest installment in the Soulcalibur series, and reviews from online gamers are just as enthusiastic. If you want the best possible playing experience, read on as we show you how to reach exclusive content and keep your multiplayer sessions safe.
A VPN is the best tool to get past firewalls that keep you out of the game, get FREE early access to every update and add-on that comes out for the Bandai Namco fighter, and bypass geoblocks to unlock restricted features.
Many violent video games are banned in parts of the Middle East and other regions. Filters at your workplace or school might also deny you access to Soulcalibur VI. A VPN will hide your location, allowing you to play from anywhere.
Not only that, but a VPN will also protect your device from attacks by hackers and other players.
We'll take you through everything you need to know about VPNs and gaming, including what to look for in a VPN service and how to set one up.
How to Play Soulcalibur VI with a VPN: Quick Guides
The best way to set up your VPN depends on which device you use to play Soulcalibur. Just pick the guide that applies to you and follow the simple steps.
If You Play on Windows:
Most PC gamers use Steam, which works great with a VPN.
Pick a VPN with servers in the regions you want to access and sign up. Our first choice is ExpressVPN but we'll give a couple more great options below.
Download, install, and launch the VPN client app. When prompted, choose a server location.
Start the Steam client and log in. You can download Soulcalibur VI with the VPN active.
If you wish to play offline, go to Steam Settings and select Go Offline.
Soulcalibur VI is yours to explore! Enjoy!
NOTE: Unlocking and playing Steam games with a VPN is fine with the company (and perfectly legal). However, using your VPN to buy titles at cheaper prices than those offered in your region violates the company's Terms of Service and could result in having your account banned.
If You Play on PS5 or Xbox One:
Setting up a VPN on a game console takes a little more time, but it's not difficult. You can either follow the PS5/Xbox setup guides provided by some top VPNs like ExpressVPN or install your VPN on your router.
We recommend router installation because it will protect all your devices and traffic, and we've got a comprehensive guide that makes it simple.
However, if you have one of the few routers that our recommended VPNs do not support, there is still one more option. You can connect your game console to your Mac or PC with a VPN installed.
Here's how to do it with a PS5 and a Mac. The steps are similar for a PC and/or Xbox One.
Pick one of our top VPNs like ExpressVPN and sign up for the service. Download and install the VPN client app for your Mac.
Connect your console to your computer with an ethernet cable.
On your desktop, go to System Preferences, click Sharing, and select Internet Sharing from the list.
Select Wi-Fi from the Share your connection from drop-down menu.
Make sure Ethernet is checked.
Check the box to the left of Internet Sharing to enable the connection between your Mac and your console.
A green icon will be displayed if the connection is successful.
Open the VPN app on your Mac and connect to your chosen server location.
On your PS5, go to Network Settings and Set Up Internet Connection.
Select Use a LAN Cable and pick the Easy connection method.
Select Do Not Use a Proxy Server when prompted.
Your PS5 will now be connected to the internet via your VPN.
Get ready to play Soulcalibur VI!
Why You Need a VPN to Get the Best of Soulcalibur VI
A Virtual Private Network (VPN) connects you to the internet anonymously through the remote server you choose. It's great for bypassing filters that block gaming, or for gaining access to game servers if your IP address was banned in the past.
To get every update and add-on to Soulcalibur VI the moment it becomes available, look for servers in New Zealand or Australia, where new releases will happen first. Since our top VPNs offer money-back guarantees, if you just want to get early access, you can do it FREE!
Taking advantage of the time zone difference will allow you to update your game up to a full day in advance, so you can get extra practice before you take on your friends!
If you're planning to play online, you'll need a gaming VPN with ultra-fast connection speeds. The VPN will also keep your personal information safe and your devices secure when you connect with players in other regions.
If they discover your IP, your opponents could launch a DoS attack on your internet connection to force you to drop out when your server overloads. A VPN will keep your IP hidden so dirty players can't harm you.
The global server networks offered by top VPNs also enable you to switch regions, which can reduce latency when you play with distant friends. That means smoother multiplayer action and easier access to challengers across the globe.
Changing your IP address can also get you access to unique add-ons. For example, Japan has a special pre-order bonus "Halter" costume you can unlock through a Japanese server, with more bonuses rumored to be coming soon.
On top of getting past filters that block Soulcalibur VI and expanding your game-playing experience, a high-quality VPN will unblock streaming services like the BBC iPlayer and Netflix and ensure your privacy whenever you browse the internet.
Best VPNs to Play Soulcalibur VI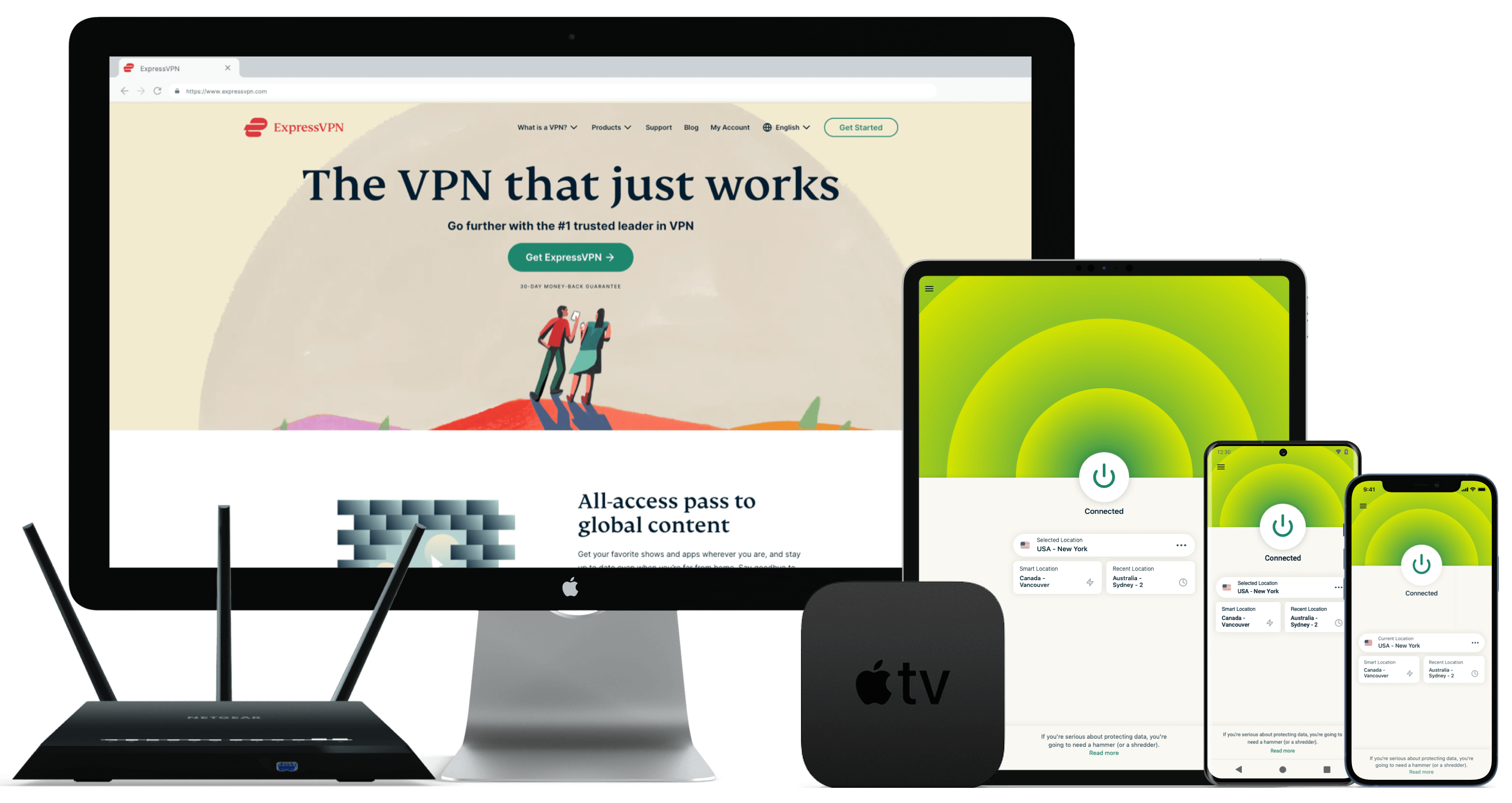 ExpressVPN offers the best connection speeds in the business, which makes a huge difference if online gaming will be one of your main uses of your VPN.
Those speeds will ensure no lag during 1v1 sessions, although the service is slightly more expensive.
ExpressVPN's network has a number of high-speed servers in key locations around the world, including Australia, Japan, the US, and the UK.
In addition to being great for gaming, this VPN unblocks a wide range of streaming services, including US Netflix and the BBC iPlayer.
Another user favorite that our pro team loves as well, ExpressVPN is probably your best option if you value speed above all else.
Money-back guarantee: 30 days
Free trial: 7-day trial for iOs and Android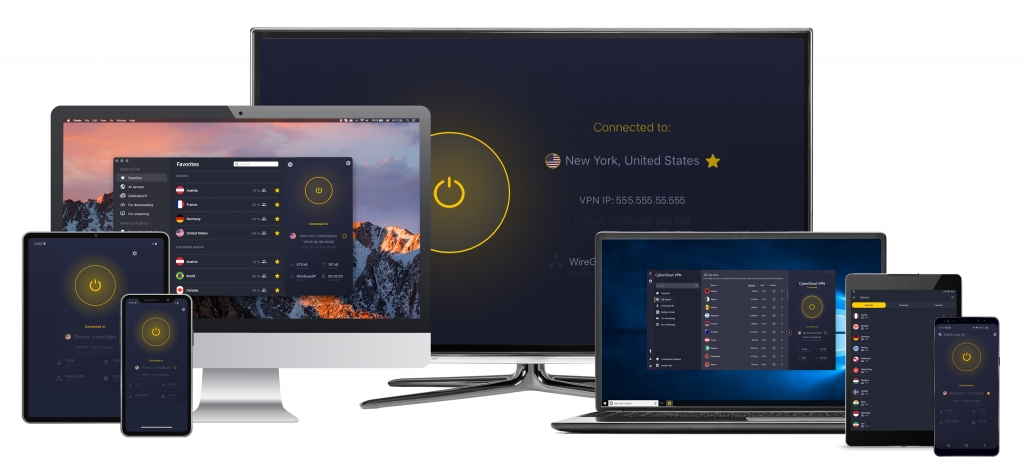 CyberGhost is another very capable provider, with superb connection speeds and a very popular, visual user interface. Stable connections make this VPN great for gaming, and it offers servers in 60 countries worldwide.
The apps come with easy, pre-configured profiles that feature an ad blocker and virus and malware protection. Cyberghost also supports the OpenVPN, L2TP, IPSec, and PPTP protocols, giving you lots of customization options.
With responsive customer service available 24/7 via live chat, CyberGhost offers good value for your money, especially if you opt for a longer contract.
Money-back guarantee: 45 days
Free trial: 7-day trial on Android and iOS; 1-day or 3-day Windows trial available
Summary
Whether you want to get Soulcalibur VI updates early, unblock the game at work or school, access geo-restricted content, or just protect yourself from vicious players, a VPN is the best way to get the most out of the latest installment in this epic series.
A dependable VPN provider will also have lots features to enhance your entire online experience. From unblocking popular streaming websites to protecting your privacy, a VPN is a must-have for anyone who spends time on the web.
Best of all, top VPNs regularly offer huge discounts off their usual prices. We track them all – check out our hot deals section to see how much you can save today!
Privacy Alert!
Your data is exposed to the websites you visit!
The information above can be used to track you, target you for ads, and monitor what you do online.
VPNs can help you hide this information from websites so that you are protected at all times. We recommend ExpressVPN — the #1 VPN out of over 350 providers we've tested. It has military-grade encryption and privacy features that will ensure your digital security, plus — it's currently offering 49% off.