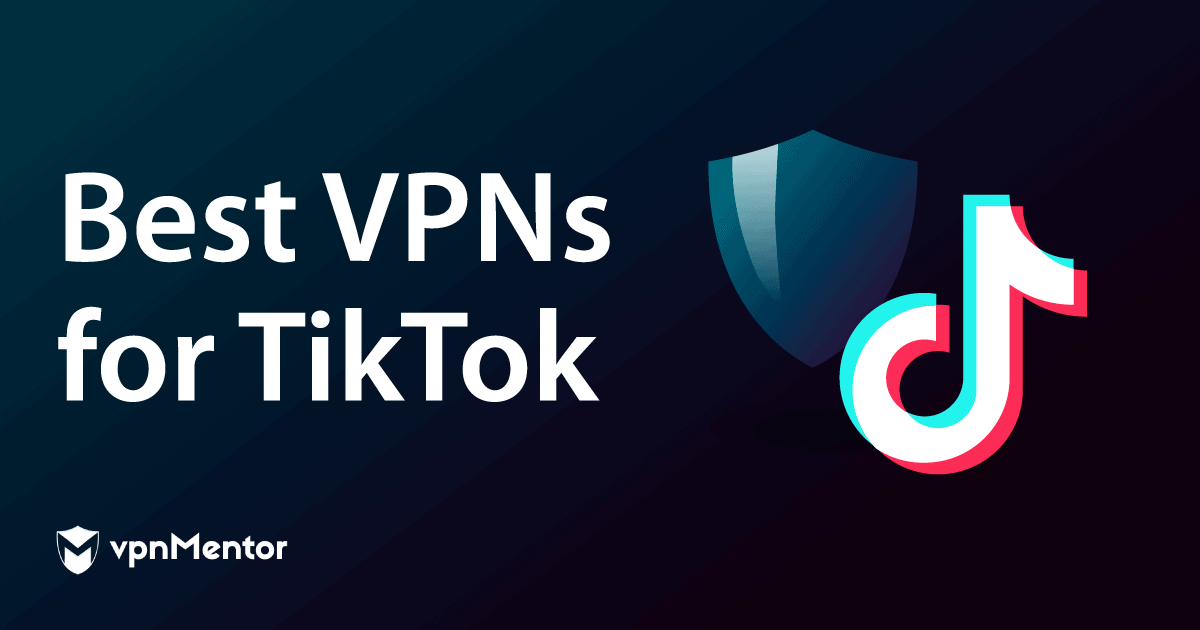 5 Best VPNs for TikTok Working In 2023: Access the App Safely
Updated on 11th January 2023
TikTok is getting banned in various countries worldwide due to concerns that the Chinese government might collect and store people's personal data. Countries with strict censorship policies, like India, Pakistan, and Indonesia, have blocked users from accessing TikTok (some temporarily, others permanently). Thankfully, if you are traveling, you can still safely access your TikTok account from anywhere using a VPN.
A premium VPN can help you view and upload TikTok videos buffer-free. However, not all VPNs have the necessary speeds, server network, and security features for optimum TikTok use while protecting your online privacy.
After testing 70+ VPNs, I found ExpressVPN to be ideal for TikTok. Its fast servers worldwide and military-grade encryption help you safely access TikTok without delays. Plus, it comes with a 30-day money-back guarantee, so you can test ExpressVPN yourself without risk.
Access TikTok Safely With ExpressVPN
Important. While VPNs are not illegal, some countries might have specific laws concerning VPN use. My team and I do not support unlawful behavior, so educate yourself on your country's VPN rules and regulations, so you don't accidentally break them.
Short on Time? Here Are the Best VPNs for TikTok in 2023
Best VPNs for TikTok — Full Analysis (Updated in 2023)
All the VPNs on my list protect your privacy while using TikTok without compromising speed. So, you can enjoy the latest TikTok trends uninterrupted wherever you are.
Plus, they're easy to use and compatible with most operating systems — you can use the social media app on your favorite devices. On top of that, they all come with trustworthy money-back guarantees, so you can try them worry-free.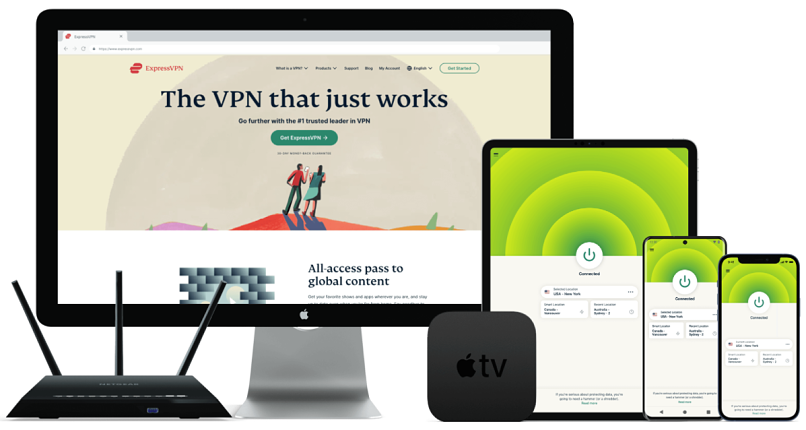 Editor's Choice
Editor's Choice

Tested February 2023
Try Risk-Free for 30 Days
Can access:
Netflix
Disney+
APV
HBO Max
Hulu
BBC iPlayer
Sky
More
www.ExpressVPN.com
Lightning-fast connections for lag-free TikTok videos
5 simultaneous connections so you can use TikTok on multiple devices
An audited no-logs policy to ensure your data is not tracked or stored
Can unblock: TikTok, Pinterest, Snapchat, Twitter, Facebook, Instagram, Reddit, and more
Compatible with: Windows, macOS, Android, iOS, smart TVs, routers, and more
ExpressVPN provides the best speeds, so you can watch TikTok without interruptions and upload content quickly. During my tests, I recorded an average download speed of 144.12 Mbps when connected to various servers — only a 6% drop from my baseline of 153.95 Mbps. The average expected loss with a VPN is about 20%, so ExpressVPN's result was impressive. I could use my TikTok account while connected to servers in Europe and Africa during my travels, and I didn't experience any delays.
It also has a huge network of 3,000 servers in 94 countries, with 24 locations in the US. That gives you plenty of server options in TikTok-friendly countries, meaning you will always be able to find a working server, no matter where you are. I successfully connected to Miami, Chicago, and Dallas servers and could access TikTok immediately.
Your data remains private while using TikTok. The VPN uses military-grade AES 256-bit encryption and offers many security protocols, including the gold-standard OpenVPN protocol. This means your traffic is unreadable to third parties, and even sophisticated hackers won't be able to get their hands on your data.
Its kill switch and DNS leak protection ensure your information are not accidentally exposed, even when your internet connection drops unexpectedly. To test this, I switched between several servers with its kill switch (called Network Lock) enabled. Every time I changed servers, I received a warning on my browser that I was temporarily disconnected from the internet. My leak test results showed that my IP address stayed hidden..
The only disadvantage is that the VPN is a bit pricey, starting from $6.67/month. Fortunately, ExpressVPN frequently offers great deals and discounts. For instance, I saved 49% and got 3 months of service free when I bought a 12-month subscription.
Additionally, all plans come with a 30-day money-back guarantee. I wanted to confirm that you will get your money back, so I contacted its 24/7 customer support through the live chat to ask for a refund. My refund was processed promptly. I received my money back in my PayPal account 3 business days later.
Access TikTok Safely With ExpressVPN
Intuitive apps across all devices to quickly setup and use the VPN for TikTok
9,753 servers in 91 countries, so you'll always have access to TikTok
Impressive speeds for viewing TikTok videos without delays
Can unblock: TikTok, Pinterest, Snapchat, Twitter, Facebook, Instagram, Reddit, and more
Compatible with: Windows, macOS, Android, iOS, Linux, smart TVs, routers, and more
CyberGhost's interface on all its apps is highly intuitive and easy to use, allowing you to quickly connect to a server and start using TikTok right away. You can find and connect to any server with just a few clicks — you only need to select a location and click on the power button. Plus, it allows you to "favorite" your most used servers. I saved the ones I used often, so I didn't have to search for them whenever I wanted to use TikTok.
It allows you to choose from many security protocols to match your needs, including WireGuard, OpenVPN, and IKEv2. For example, IKEv2 is the fastest and the best option for mobile devices. On the other hand, OpenVPN is my top security choice, but it may give you slightly slower speeds. WireGuard provides a good balance of  speed and online safety. During my tests, I had the best speeds browsing TikTok videos with WireGuard active.
I also like that CyberGhost has a strict no-logs policy. So you can rest assured that none of your personal information will be logged, stored, or shared with anyone. In addition, its headquarters are in Romania, which is outside of the 5/9/14 Eyes Alliance. This means it is not obligated to share your data with any government authority.
Its monthly subscription is expensive and comes with only a 14-day money-back guarantee. However, its long-term plan is very affordable at only $2.19/month and provides an extended refund period. I purchased the 2-year subscription as it was the cheapest.
You can try CyberGhost free for 45 days using its money-back guarantee and request a refund if unsatisfied. To test this claim, I contacted customer support via 24/7 live chat support and asked for a refund. They quickly accepted my request, and I got my money returned to my bank account in 4 days.
Access TikTok Safely With CyberGhost
Choose your level of encryption and security protocol for an improved TikTok experience
Great speeds for watching and uploading TikTok videos uninterrupted
10 simultaneous connections to stay logged in to TikTok on many devices
Can unblock: TikTok, Pinterest, Snapchat, Twitter, Facebook, Instagram, Reddit, and more
Compatible with: Windows, macOS, Android, iOS, Linux, smart TVs, routers, and more
With PIA, you can configure the app according to your personal preferences — speed or security. For example, you can choose between AES 128-bit and 256-bit encryption (the latter is slightly slower due to more layers of encryption). If speed is your ultimate goal, I suggest opting for 128-bit and the WireGuard protocol.
There's also a split tunneling feature, so you can choose which apps, like TikTok, should use the VPN and which should not. That way, you don't need to remember to start the VPN when you want to access your social media accounts, for example. It also means you can let the rest of your internet traffic flow like usual. As I was testing PIA, I could redirect my TikTok traffic through the VPN while using my local banking apps through my regular connection.
It also has 29,650 servers in 84 countries, so you can access TikTok anywhere. A large server network also means that if one server starts giving you slow speeds, you'll have plenty of alternatives from various locations. I connected to several UK, US, and South African servers and watched TikTok videos without lag.
Unfortunately, PIA's headquarters are in the US, at the heart of the 5 Eyes Alliance. Still, there's no need to worry since it doesn't store any connection logs, so it wouldn't have anything to share.
Its long-term plan is available at only $2.19/month. This is the cheapest, but monthly options are availabale if you only want to use PIA for a short while.
All plans come with a 30-day money-back guarantee, so you can test PIA risk-free. I requested a refund over the 24/7 live chat and was impressed by how quickly my request was processed. I had the money back on my credit card within 5 working days.
Obfuscated servers to hide the fact that you are using a VPN
Strict no-log policy so your data stays safe while using TikTok from anywhere
Watch different movies on up to 6 devices simultaneously
Can unblock: TikTok, Snapchat, Twitter, Facebook, Instagram, Reddit, and more
Compatible with: Windows, macOS, Android, iOS, Linux, routers, and more
NordVPN has powerful Obfuscated servers that mask your VPN traffic to make it look like normal traffic. This helps you quickly get around geoblocks and firewalls. I simply opened settings to activate this feature and chose 'Obfuscated servers' from the custom drop-down list. The app auto-connected me to the fastest obfuscated server, and I unblocked TikTok in seconds during my tests.
It also uses high-level AES 256-bit encryption for robust online security. Its two powerful kill switches add another layer of protection — you can activate a kill switch for specific apps or your entire device. On top of that, NordVPN has Threat Protection which automatically blocks ads, and warns you if you're about to access a website that contains malware.
I did experience slower speeds when connecting to a server in Spain and Italy. However, these were thousands of miles away from my actual location and a drop in speed is to be expected. My connection to US and UK servers allowed me to upload TikTok videos without issues.
NordVPN's long-term subscriptions start at $3.49/month. Depending on your needs, it offers long (yearly) and shorter plans (monthly). I suggest going for the extended plans as it offers the most value for the money.
Plus, a 30-day money-back guarantee enables you to try NordVPN without risk and get a refund if it's not for you. I contacted customer support via 24/7 live chat to cancel my subscription, and my request was approved after providing a reason. I received my money back in my bank account that same week.
Access TikTok Safely With NordVPN
Use TikTok on all your favorite devices with Unlimited connections
Fast speeds to enjoy all your social media content without delays
3,200 servers in 100 countries to use TikTok while traveling
Can unblock: TikTok, Snapchat, Twitter, Facebook, Instagram, Reddit, and more
Compatible with: Windows, macOS, Android, iOS, Linux, routers, and more
You can use Surfshark on an Unlimited number of devices, including Chromebook and Firestick. This means one subscription is enough for your entire household to use TikTok, stream, and game at once. During my tests, I used the VPN on various smartphones, my Windows PC, and iPad simultaneously. I didn't experience any drop in performance.
Like NordVPN, it has a feature (called Camouflage Mode) to help you get around strict firewalls and access TikTok from anywhere. Its NoBorders mode also automatically detects geo-restrictions and provides you with a list of servers designed to bypass them. So, you can unblock your favorite social media platforms immediately.
I was worried when I discovered that the VPN's no-logs policy has yet to be audited by an independent party. However, all its servers are RAM-only which automatically deletes all your data on reboot. So, I feel comfortable that my information will be kept private while using the app.
There are 3 subscriptions available: monthly, quarterly, and yearly. But, the long-term plan is my top choice as it only costs $2.30/month and includes the same features as the more expensive short-term options.
You can try Surfshark without risk using its 30-day money-back guarantee. Its refund policy is straightforward and trustworthy. After contacting support via 24/7 live chat and providing feedback on my experience with the VPN, my cancelation request was approved. I received my money back in my bank account after 5 days.
Access TikTok Safely With Surfshark
Quick Comparison Table: TikTok VPN Features
All the VPNs on my list can access TikTok, but they come with slightly different features. The table below shows a quick side-by-side comparison, so you can use it to make an informed decision.
Quick Guide:
How to Access TikTok Safely With a VPN in 3 Easy Steps
Download a VPN. I recommend ExpressVPN because of its super-fast speeds for watching TikTok videos buffer-free.
Connect to a server. Choose a server in a country where TikTok is available, such as the US or UK.
Start using TikTok. You're ready to create, upload or view TikTok videos from your favorite creators wherever you are.
Tips on Choosing the Best VPN for TikTok
Not all VPNs can give you safe access to TikTok. I've tested many VPNs and listed the ones that have the features necessary for using the app from anywhere without interruptions. Here are the criteria you can use to help you make a decision:
Fast connection speed — TikTok videos are typically short, but with a VPN on, your speed goes down by about 20% or more. You need a VPN that won't slow you down much so you can upload and play videos without interruptions.
Vast server network — A VPN should have a large server network around the world. That way, you can always find a server that works with TikTok, no matter where you are.
Regularly updated IP addresses — Every time you connect to a VPN, you get another IP address. So you should invest in one that regularly maintains its IPs. Free or low-quality VPNs don't update them as often, so they are blocked because the IPs often get blacklisted by services.
Strong security and privacy — For safety reasons, you need a VPN with strong security features. These include AES 256-bit encryption, a kill switch, leak protection, and a no-logs policy.
Easy to use — Look for a VPN with intuitive apps so you can easily access TikTok even without prior experience.
Trustworthy money-back guarantee — If a VPN offers a money-back guarantee, it means it's confident in its service. This way, they let you test them risk-free.
Try ExpressVPN With TikTok Today
Why You Shouldn't Use a Free VPN With TikTok
Most free VPNs don't have the necessary features to allow you to use your TikTok account safely. Although some claim to unblock TikTok, most have small server networks and limited IP addresses, which makes them slow due to overcrowding and easily detectable.
Also, free services limit your bandwidth which makes it hard to upload or watch more than a few TikToks per month. These limitations are intentional — they want to force you to sign up for the paid version by making the free version almost impossible to use. I tested several free VPNs, and although some could unblock TikTok, they were frustratingly slow and took forever to load a single video.
Plus some of them can log and sell your data to third parties to earn revenue. This threatens your online safety and identity. Many free VPNs are also full of viruses, which can infect your device when installing it. To avoid this, go for a premium VPN with a trustworthy money-back guarantee that allows you to try it out with no risk.
How to Install TikTok if It's Been Removed From the Google Play Store and Apple App Store
You may still install TikTok by creating a new Google account or Apple ID, even if you can't find the app on your phone's app store. However, the account has to be based in a country where TikTok isn't banned. Here is how to download TikTok if you can't find it on the Play or App Store:
For the Google Play Store
This method worked for me, but it may not always work because Google sometimes makes you confirm your phone number when signing up for a new account.
Get a reliable VPN and connect. I recommend ExpressVPN for its speed and robust security. Connect to a server in a country that hasn't banned TikTok.
Open the Google Play Store. Click on your username in the top right corner.
Click "Add another account." Then click "Create an account."
Enter your details and sign in to your new account. To set up your new account — you can ask relatives for their address in your chosen country.
Type "TikTok" into the Play Store search bar. Click "Install" when the app pops up.
That's all. You're ready to browse and upload TikTok videos.
For the Apple App Store
Get a reliable VPN and select a server. I recommend ExpressVPN for its easy-to-use iOS app. Connect to a server in a country where TikTok is available, like the US or UK.
Create a new Apple ID. Go to the Apple sign-in page and click "Create Your Apple ID."
Enter your details to create a new account. I recommend using the address of your friends or relatives in the country you've chosen.
Enter your real phone number. Apple will send you a confirmation code by text message and email. You'll need to enter both codes to activate your new Apple ID.
Go to the settings menu on your iOS device. Click "Apple ID" and then select "iTunes & App Store."
Log out of our old Apple ID. Then sign in using the new one you just created.
Open the App Store and search for TikTok. When it loads, click "Get." This will open a new window asking you to type in your payment details to confirm your new Apple ID. Set your payment method to "None" and continue.
That's it. You're good to go back to TikTok.
Access TikTok Safely With ExpressVPN
FAQs on the Best VPNs for TikTok
Why do you need a VPN for TikTok?
Due to privacy concerns, TikTok is facing bans in several countries, including India and, until recently, Pakistan. So, you can't access the app without a VPN in cases like that. But not all VPNs can unblock TikTok. Only premium VPNs with advanced features reliably mask your real location to make it look like you're accessing it from a different location. Plus, it helps you maintain your security and keeps your data from falling into the hands of hackers and online snoops.
Why are some countries banning TikTok?
Countries like India have banned TikTok because they're concerned it has links to the Chinese government, so you can't even download it there. Although TikTok denies it, some claim that the app collects user data to spy on foreign citizens. To access TikTok safely while traveling, you can use a VPN. It's a simple app that will help you use TikTok as well as protect your privacy and security.
How does a VPN get around the TikTok ban?
A premium VPN hides your real IP address behind one from a TikTok-friendly country. It reroutes your internet traffic through its servers in this country, making it look like you are accessing the app from a country where TikTok isn't banned. This way, your local ISP, government, nor any other third party can monitor or block you when you want to use TikTok.
What is the best TikTok VPN for India and Pakistan?
ExpressVPN is the best VPN for TikTok. It has the fastest speeds and top-tier security features, so you can access TikTok with no loading time between videos. Plus, it comes with a 30-day money-back guarantee, so you can try it out risk-free. Other options include CyberGhost, Private Internet Access, NordVPN, and Surfshark. All these VPNs have great speeds and security features to safely access the app and watch TikTok videos with zero lag.
Is it legal to use a VPN to access TikTok?
VPNs are legal in most countries. If the country doesn't have laws against the use of VPNs, then it's not illegal to access TikTok using VPN software. In fact, it's recommended to use a reliable VPN as it comes with powerful security features to keep you safe online. Simply, open the app and connect to a country where TikTok is available.
However, you should always inform yourself about your country's regulations regarding VPN use, so you are sure you're not breaking any laws.
Can a VPN change TikTok location?
Yes. The quickest and easiest way to change your TikTok location is to use a VPN. You'll just need to connect to a server in a different region, which gives you an IP address from there. This way, TikTok will register you as if you are in that area. Typically, its algorithm considers your location when personalizing your FYP or sharing your content. A VPN offers you the best way to change your TikTok region if you need to reach a different audience.
You can also change the language on your TikTok profile to match the language of the target region. This way, TikTok's algorithm may match your content with the people using the same language.
Why is TikTok not working with my VPN?
You need a top-tier VPN to access TikTok without issues. So if you are having trouble accessing the app, your VPN might not be strong enough. If you are using a reliable VPN and still having issues, it might be because:
The location stored on your cookies is different from the location you have set on your VPN. Such discrepancies can make TikTok realize that you're using a VPN or proxy and block you from accessing its service.
Your GPS is active — Check that your GPS is turned off. If it's active, TikTok can still see your real location, and you might not be able to successfully change your location on the app.
You are connected to a server in a TikTok-blocked country — Check whether you are connected to a server in a country where TikTok is available, e.g., the UK.
What is the fastest VPN for TikTok?
ExpressVPN is hands down, the fastest VPN for TikTok. Typically, a good VPN will only slow down your upload time by a few seconds. TikTok videos are usually between 100MB and 300MB — a reliable VPN takes a maximum of 2–3 minutes to upload to TikTok.
VPNs have to reroute your traffic through one or more of their private servers. Think of it like adding an extra stop on a bus route. Since the bus has to make a stop before reaching its destination, it's always going to take a bit longer. But if you choose a premium VPN with fast speeds, these stops won't be noticeable at all.
Get the Best VPN for TikTok Today
A VPN is the easiest way to make sure you can safely access TikTok from anywhere and on any network. VPNs also make sure that no one can monitor you while you use the app or trace your activity back to you.
I found ExpressVPN to be ideal for TikTok because of its speed, great server network, and strong security measures. Plus, you can try ExpressVPN without risk since it is backed with a 30-day money-back guarantee.
To summarize, here are the best VPNs for TikTok...
Privacy Alert!
Your data is exposed to the websites you visit!
The information above can be used to track you, target you for ads, and monitor what you do online.
VPNs can help you hide this information from websites so that you are protected at all times. We recommend ExpressVPN — the #1 VPN out of over 350 providers we've tested. It has military-grade encryption and privacy features that will ensure your digital security, plus — it's currently offering 49% off.