5 Best VPNs for Discord | Stay Safe and Connected in 2021
Updated on 20th February 2021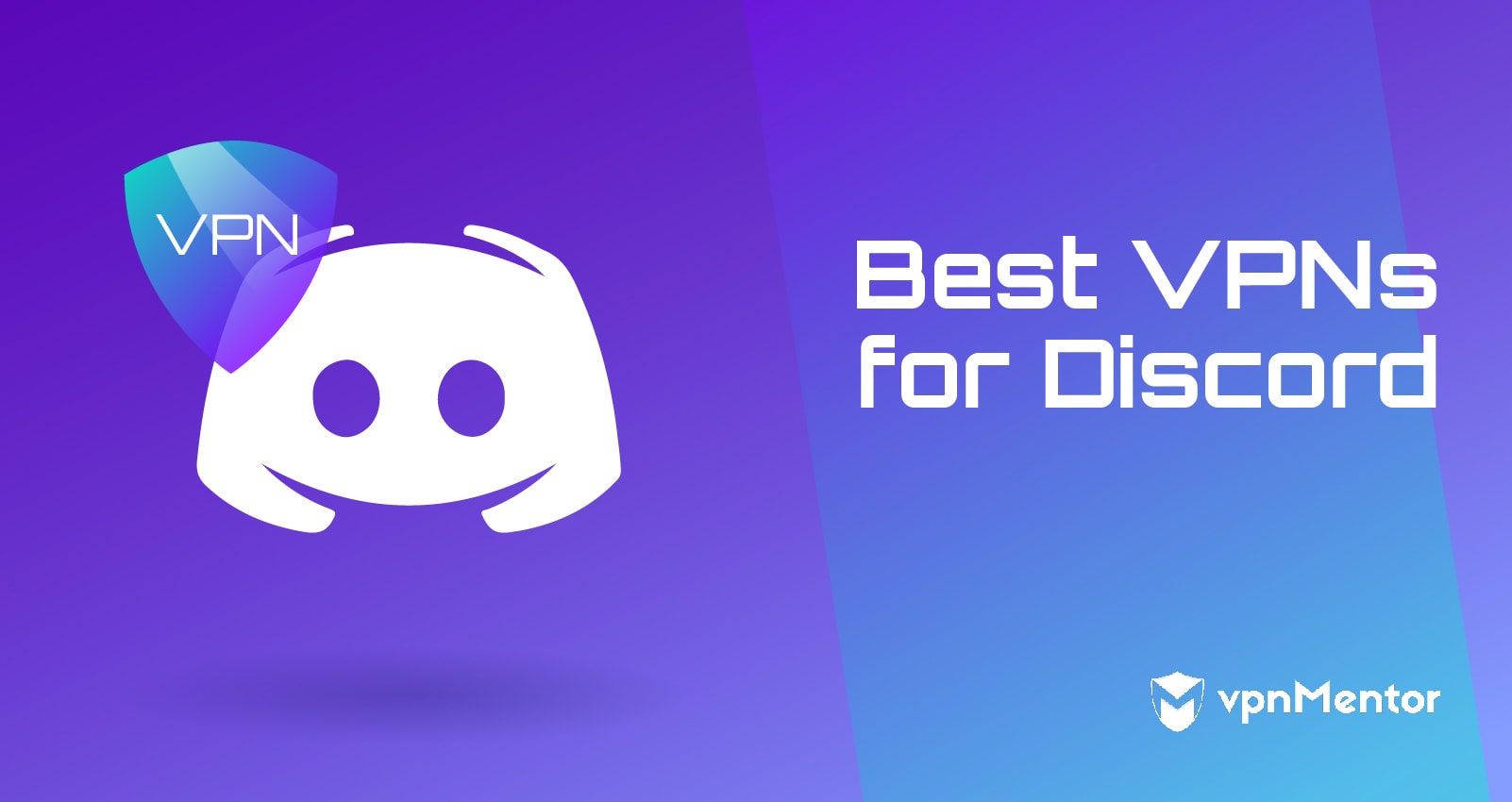 Discord is the free, all-in-one voice and text chat built just for gamers. Simplifying chats between teammates on multiplayer online games, it's trusted by over 250 million users.
You probably already know this.
You may also know that despite offering robust security and chat privacy, Discord is not the perfect solution. Hackers and criminals can still use the app to access your data. Discord is also banned in some places, restricting your ability to chat with teammates.
Both of these issues can be easily avoided by installing a VPN on your gaming computer and phone. It takes less than five minutes to set up and comes with a host of other benefits.
Short on Time? Here Are the 5 Best VPNs for Discord
Why You Need a VPN for Discord
Discord has impressive built-in security designed specifically for gamers. The app has DDoS attack and IP leak protection, as well as two-factor authentication. Communications are sent over HTTPS, keeping them hidden from your ISP. Finally, Discord provides end-to-end encryption for voice chats. 
There's still plenty of issues with using Discord, however. According to their privacy policy, Discord hosts text chats separately, on their own servers, as well as recording your IP address and device ID.
If you're using Discord on a shared, unsecured network without a VPN, a hacker or rival gamer could easily acquire this information, intercept your messages, or hack your device, and target you for attacks and fraud. 
A VPN resolves this issue by using military-grade encryption and security tools to create a protective tunnel around your data. Your location, device, identity, and communications are completely hidden to anybody else on the network. Even your ISP will only know that you're using a VPN, everything after that is untraceable.
Like many secure communication and gaming apps, Discord has been banned by schools, business, and certain repressive governments. Schools and businesses see it as a distraction to their students and employees, so often restrict access on their premises.
Countries with strict censorship and government control of the internet, like the United Arab Emirates and China, have also banned Discord. They're often suspicious of messaging apps with such strong privacy rules, or see anything related to video games as immoral and dangerous.
Whether you need to chat with teammates during working hours, or you're planning a holiday to a country that restricts Discord, a VPN is the easiest solution. Using a VPN, you can connect to a secure server anywhere in the world. This allows you to bypass a network that bans Discord and use the app wherever you are.
That's Not All a VPN Can Do
The added security and open access we've outlined above are only the beginning when it comes to VPNs. A powerful VPN will completely change your life online. Once you see the difference, it's difficult to go back to unprotected, restricted internet.
Data encryption is just one of the many life-changing security and privacy tools provided by a VPN. State-of-the-art IKEv2/IPSec protocols, DNS leak protection, strict no-log policies, super-secure servers, malware protection, adblockers and many more tools keep you completely safe, hidden, and anonymous online.
This protects you from fraud, internet viruses, DDoS attacks, excessive and annoying advertising, tracking, and government surveillance.
Connecting to a server outside your country or region lets you bypass censorship and enjoy open, borderless internet anywhere in the world. The same technology can break through geoblocks used by major websites like Netflix to restrict access to their content. You can watch all your favorite shows and movies online, safely and legally, wherever you are.
The most important thing to remember is that not every VPN is powerful enough to do all this. You need a world-class, premium VPN that can invest in the latest technology to keep you safe and hidden online.
The 5 Best VPNs for Discord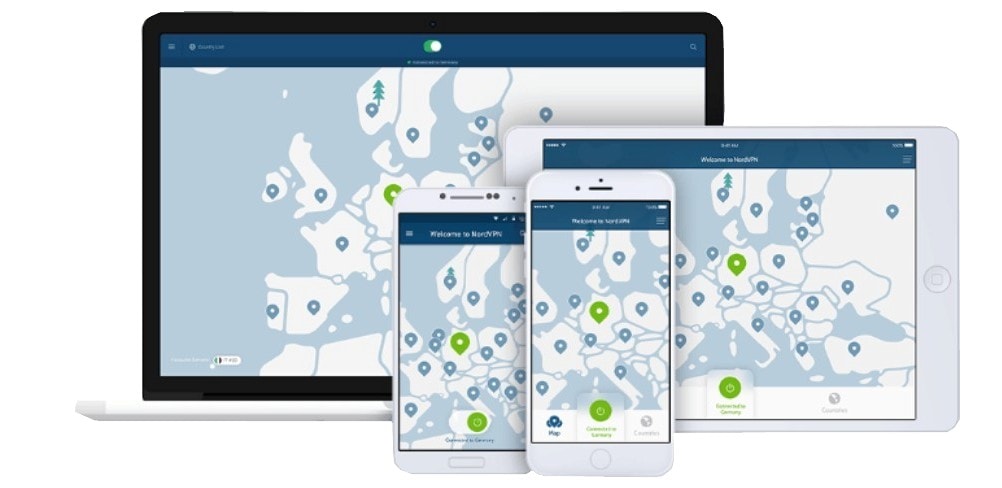 NordVPN is the overall highest-rated VPN on the market, consistently popular with our readers, and offers the best all-round VPN package available.
You'll never have to worry about losing access to Discord or your account getting hacked. NordVPN uses AES-256 encryption, an automatic kill switch, strict no-logs policy, and IKEv2/IPSec protocols to keep your traffic secure and hidden on any network. By connecting to one of their 5,500 secure servers, you can easily bypass geoblocks on Discord, or any other website and app. 
It's easy to see why our readers love this VPN. See for yourself with a risk-free 30-day money-back guarantee.  
NordVPN can unblock:
Netflix, HBO, Hulu, Showtime, BBC iPlayer, Amazon Prime Video, and Sling TV.
Supports torrenting:
Yes, P2P specialty servers available.
NordVPN works on these devices:
Windows, macOS, Android, iOS, Android TV, Linux, Chrome, and Firefox. It's also compatible with routers.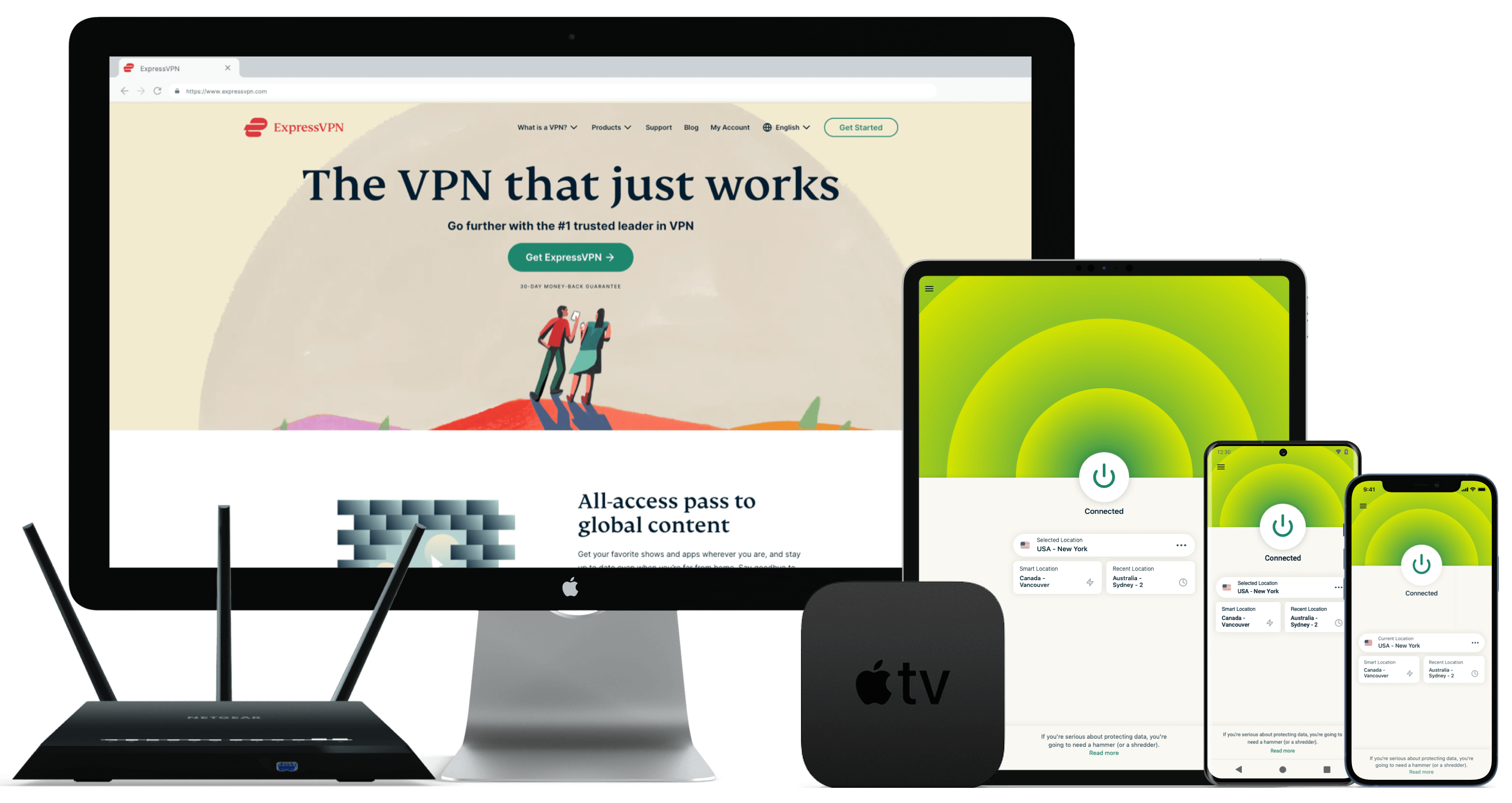 The fastest VPN in the world, ExpressVPN is perfect for shooting messages between your team in the middle of a massive, chaotic multiplayer brawl. With speed-optimized servers in over 160 locations around the world, lag or delay in your communications will be a thing of the past.  
ExpressVPN backs its impressive speeds with airtight, best-in-class security to ensure you're hidden from data leaks, hacks, or geoblocks. With unlimited bandwidth on up to 5 devices simultaneously, ExpressVPN will also keep you safe and secure while you play, download, stream, and browse the internet. 
To see just how fast this VPN is, check out our full review. ExpressVPN offers new users a 30-day money-back guarantee, so you can also test it out risk-free.
ExpressVPN can unblock:
Netflix, Hulu, HBO, Amazon Prime Video, Showtime, Sling TV, DAZN, and BBC iPlayer.
Supports torrenting:
Yes, all servers support P2P activity.
ExpressVPN works on these devices:
Windows, macOS, Android, iOS, Android TV, Linux, Chrome, and Firefox. It also offers an app for use with certain routers.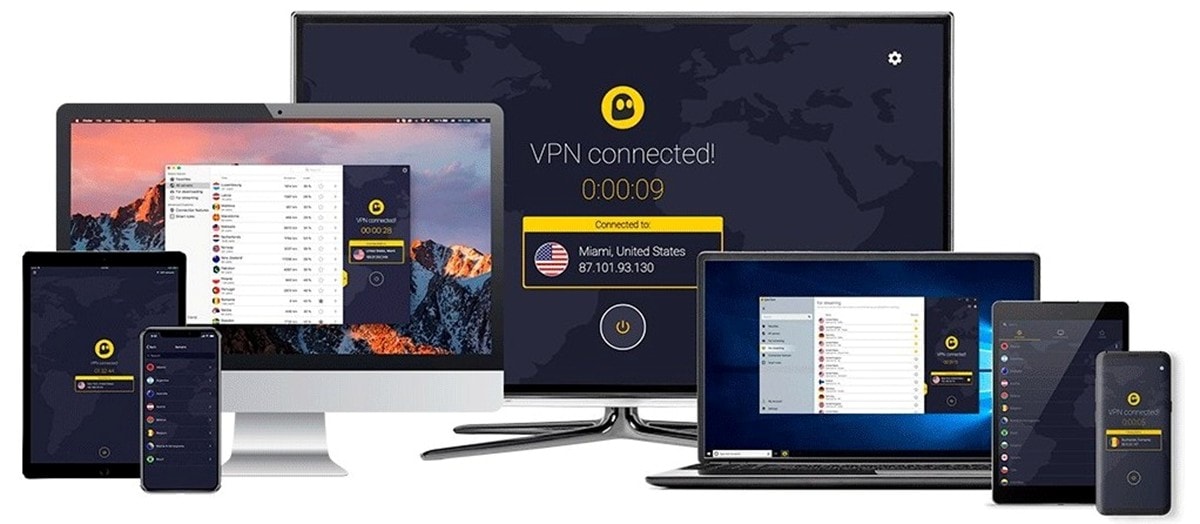 If you're using Discord to chat with your teammates online, you're probably on more than one device: playing Overwatch on your laptop, but chatting throughout the day on your iPhone.
CyberGhost can be quickly set up to protect every device you use to play and chat online, not to mention streaming, downloads, and every other online activity. It offers 1-click installation across 7 devices, keeping your entire network safe, secure, and connected to 6,600 high-speed servers. 
Easy-to-use, fast, and packed with military-grade security features, no wonder CyberGhost receives so many rave reviews. New users get a risk-free 45-day money-back guarantee. Even better, iOS and Android users get free trials, so you can keep your Discord chats going wherever you are.
CyberGhost can unblock:
Dedicated streaming profile with servers optimized for: Netflix, BBC iPlayer, Sky Go, Comedy Central, Eurosport, ESPN, and others.
Supports torrenting:
Yes; dedicated profile shows countries and number of users.
CyberGhost works on these devices:
Windows, macOS, Android, iOS, Amazon Fire Stick, Android TV, Linux, and Chrome.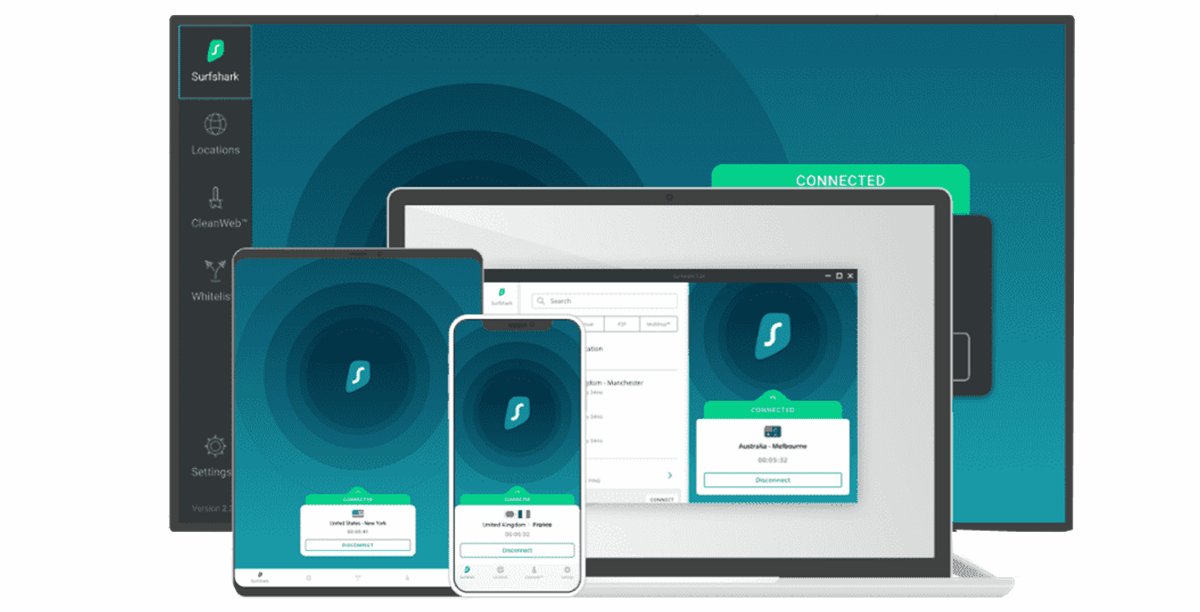 A smaller VPN that packs a huge punch, Surfshark has rocketed up our rankings in just a short few years, blowing away much of the competition.
Surfshark is a fast-growing VPN, with over 3,200 secure servers in 65+ countries, optimized for bypassing geo-restrictions on apps like Discord. It comes with an impressive suite of security tools, including military-grade encryption, DNS leak protection, and a strict no-logs policy. Surfshark also offers customizable VPN modes and settings, so you can tailor it to your exact needs. 
Users get unlimited device protection on a single account, and can sign up with a risk-free 30-day money-back guarantee. 
Surfshark can unblock:
Netflix, Hulu, CBS, ESPN, Amazon Prime Video, and others.
Supports torrenting:
Yes, all servers support P2P activity.
Surfshark works on these devices:
Windows, macOS, Android, iOS, FireTV, Linux, Chrome, and Firefox.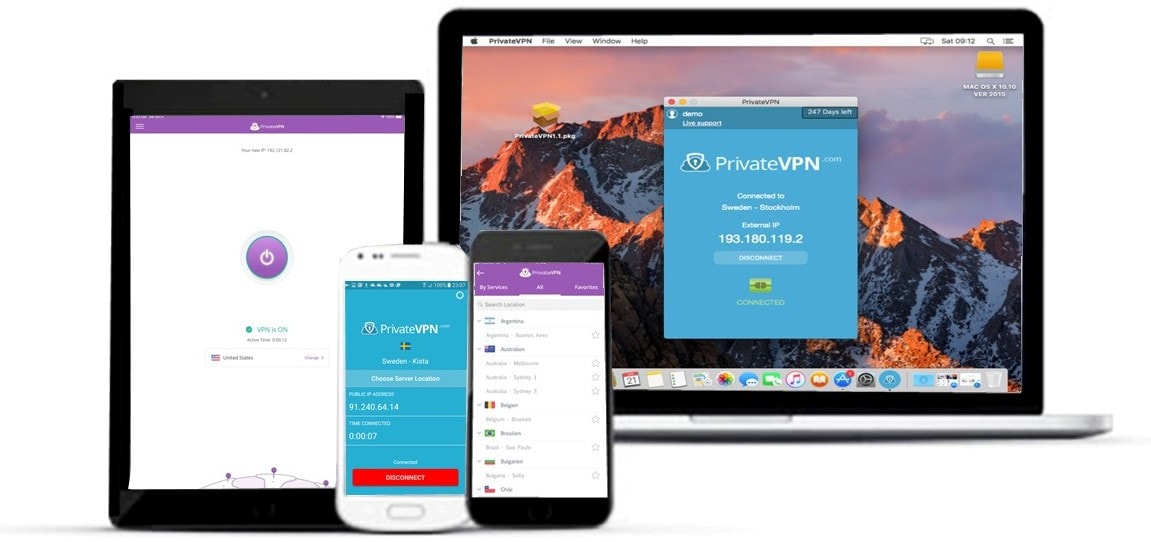 PrivateVPN offers a simple, budget-friendly solution for VPN beginners. While not as feature-rich as the other VPNs on this list, it provides solid security and robust speeds. 
Where this provider really shines, is customer support. Users can enlist the help of 24/7 support with live agents at every step, including PrivateVPN's '60-second installation'. Once it's installed, you benefit from easy-to-use apps on up to 6 devices and secure servers in 60 countries on 6 continents.
PrivateVPN receives consistently positive reviews from our readers.  To see why, try it out risk-free, with a 30-day money-back guarantee. 
PrivateVPN can unblock:
Netflix, Hulu, HBO, Hotstar, Amazon Prime Video, and BBC iPlayer.
Supports torrenting:
Yes, all servers support P2P activity; list of P2P-optimized servers available through the app.
PrivateVPN works on these devices:
Windows, macOS, Android, and iOS.
Summary
If you're playing any serious team-based online multiplayer games, you and your teammates should be on Discord. It makes communications simple and uncluttered, giving you the competitive edge.
Don't risk losing access to the app because you're playing somewhere its banned, or missing messages because your internet connection can't keep up. 
A VPN will integrate seamlessly with Discord on your gaming device and phone, so you can focus on planning the perfect strategies against your enemies and dominating team battles.
Further Reading
Serious about online gaming? You need a VPN the is fast, secure, and reliable. Whatever your preferred platform, we've selected the 5 best VPNs for gaming.
Speed is essential when choosing a VPN for online gaming. To help you decide, we've tested the 5 fastest VPNs available. 
Ready to test NordVPN out on your favorite game? New users get the first month free.
To summarize, the best VPNs for Discord in February 2021 are…
Provider
Our Score

9.8

/10

9.8

/10

9.6

/10

9.4

/10

9.2

/10
Privacy Alert!
Your data is exposed to the websites you visit!
The information above can be used to track you, target you for ads, and monitor what you do online.
VPNs can help you hide this information from websites so that you are protected at all times. We recommend NordVPN — the #1 VPN out of over 350 providers we've tested. It has military-grade encryption and privacy features that will ensure your digital security, plus — it's currently offering 68% off.
Privacy Alert box - content - Popular posts