How to Get an ExpressVPN Free Trial in 2019
Updated on 30th November 2019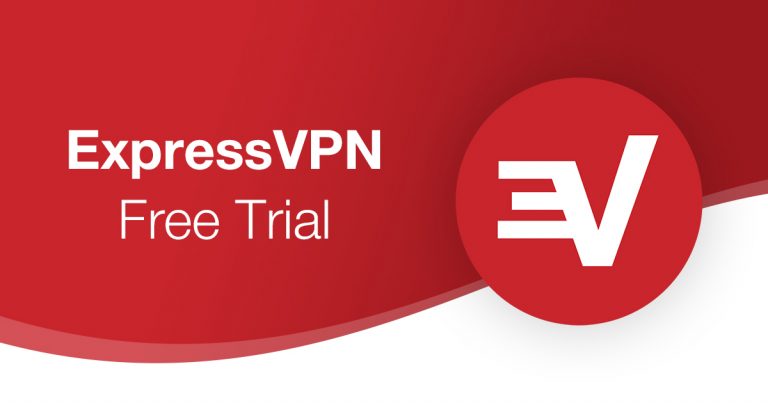 There's a reason ExpressVPN is one of the most popular VPNs around. It's secure, versatile, and seriously fast.
It's always smart to test-drive a product before committing, and a VPN is no exception. A free trial is the best way to make sure it has the streaming, speeds, and service that you're looking for.
There's a catch, though. ExpressVPN doesn't actually offer a free trial. Instead, it has a no-questions-asked 30-day money-back guarantee. This means you can test out ExpressVPN for a whole month – and get your money back when you're done.
Interested? Here's what you need to know.
ExpressVPN Free Trial: Overview
ExpressVPN offers a full-satisfaction, 30-day refund guarantee – and that's what you'll be using to your advantage.
For one month, you'll be able to enjoy ExpressVPN with no limits and no obligations. When you're done, you're guaranteed a full refund.

ExpressVPN is a top choice, especially if you're looking for speed. It consistently beats the competition in speed tests.
There's more to love than blazing-fast speeds. ExpressVPN's network includes 3,000+ servers in 94 countries. This makes it easy to bypass geoblocks and other content filters. With 256-bit AES encryption, ExpressVPN will keep your data secure. It also maintains a strict no-logs policy and offers a kill-switch.
You can try ExpressVPN on the native app for any of your devices. The service includes 24/7 customer support, so help is always available.
For all the details on this VPN's features and performance, make sure to check out our review of ExpressVPN.
Why ExpressVPN Is Different
ExpressVPN isn't the only company to offer a 30-day money-back guarantee, but there are a few reasons why they beat their competition.
Other companies who offer a full refund within a certain period of time are difficult to contact. ExpressVPN's support team, on the other hand, has an excellent track record. They process refunds quickly, no questions asked.
ExpressVPN is transparent with their refund policy. There are no hidden rules like data usage limits that will void your refund. If you chose to request your money back during the trial period, you will receive your payment in full, no matter how much data you already used.
You will have to pay upfront in order to enjoy ExpressVPN's service, but if you decide not to continue using ExpressVPN, you will receive a full refund. ExpressVPN's refund policy clearly states: "You may cancel your account with a full refund within 30 days of your initial purchase ("Money Back Guarantee")."
Free Trials Aren't Really Free
The trial period for ExpressVPN is really a 30-day money-back guarantee, but this is better than a  free trial.
Most VPNs that offer a free trial period only do so for a very limited amount of time. If you only have three to seven days to test out a VPN, you might not see how it performs under differing conditions. To truly get a feel for a VPN, you should try it out for different purposes at different times of the day.
Unlike ExpressVPN, other services offer free trials with heavy restrictions. You may have limited data, bandwidth, or server access. ExpressVPN gives users an unlimited about of data and bandwidth, as well as full network access.
There's another thing to watch out for.  Some free trials have amazing performance, until you sign up for a subscription. When you download ExpressVPN, you can know that what you see is what you get.
ExpressVPN Free Trial: Quick Setup Guide
It's not hard to sign up for ExpressVPN and get 30 days risk-free. Here's a step-by-step walkthrough:
Go to ExpressVPN's trial page .
After you click on the big red button, choose a plan. Tip: It doesn't matter which subscription you opt for, as all of them are covered by the 30-day money-back guarantee.
Complete the subscription process by entering your email address and selecting a payment method. Tip: Unlike many other VPNs, ExpressVPN offers refunds even for Bitcoin payments.
Enjoy top-rated VPN protection and speeds for up to 30 days!
Installation
Installing ExpressVPN on your device is simple. Start by signing into your account.
After signing in, you will be able to download the ExpressVPN software for your device.
Once the download is complete, the app will open. You will receive a prompt to enter an activation code. This can be found on your account on the ExpressVPN website.
Enter the activation code on the app.
Choose if you want the app to be launched when your computer starts up and if you want to send reports. ExpressVPN does not include any identifying information in its performance reports.
Now you can connect to a VPN server.
ExpressVPN Free Trial: What's Next?
There you have it – once you subscribe, you're one download away from enjoying ExpressVPN.
Requesting a refund is just as simple – all you need to do is cancel your subscription and ask customer support for your money back.
Summary
ExpressVPN is one of the premium VPN services on the market. It offers you the fastest speeds, secure servers, and over 3,000 servers in 94 countries. However, you probably want to try it out before you commit.
While ExpressVPN does not offer a free trial, they do offer a 30-day money-back guarantee. This offer is better than a free trial because it does not include any restrictions on your service. You can see just how much users love ExpressVPN here.
Further Reading
If you want more instructions for getting your refund at the end of the trial period, we've also written an in-depth guide to closing your ExpressVPN account.
For an extra coupon code, you can click here.
Did you find this guide useful? Feel free to share it with others looking to try out a premium VPN for free!