Google & VPNs – Are You Really Safe? Updated Guide 2020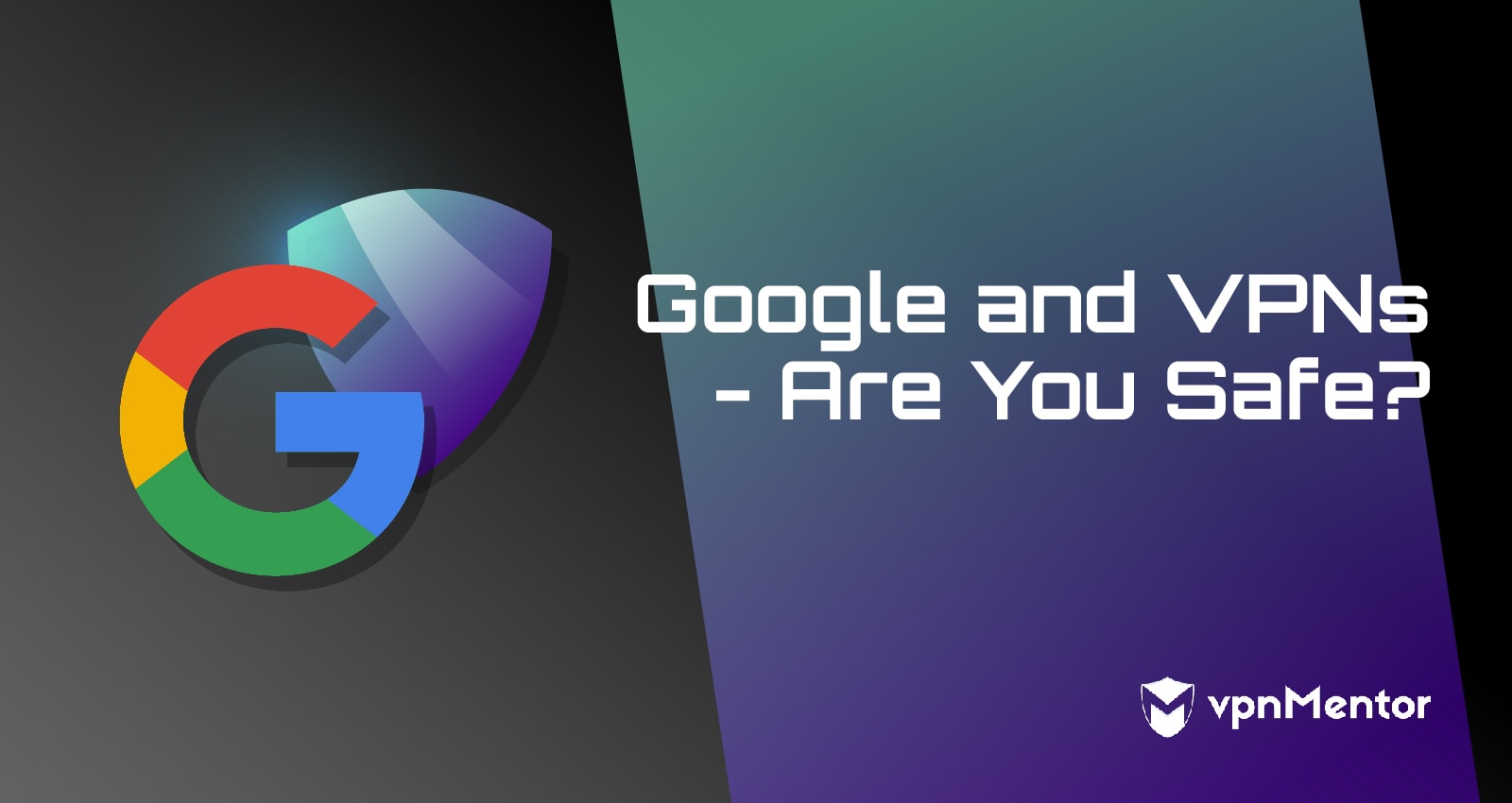 Since establishing itself as the internet's best search engine, Google has grown to have a hand in practically every web service. Google even offers its own VPN service. Read on to learn more about the pros and cons of Google Cloud VPN and to discover the best alternatives.
In recent years, Google has become the poster child for privacy violations in the digital era. So when you consider using the Google Cloud VPN, you have to ask yourself: am I protecting myself or exposing myself to a different kind of risk?
This article will help answer your questions about Google Cloud VPN and explore the other alternatives on the market.
What is Google Cloud VPN?
Most VPNs advertise themselves as tools for maintaining your privacy while also staying safe on the internet.
Google Cloud VPN doesn't really have the same two-part mission. It also doesn't try to present itself as a solution to individual security concerns.
Instead, it focuses on increasing security for organizations and networks, specifically those that are interested in utilizing other Google Cloud services.
The Google Cloud VPN is different from many others because it creates a secure pathway for router-to-router connections only.
It is not the kind of service you would use to hide the IP address of your own personal laptop or tablet whenever it connects to the internet.
It is not set up on that device but on a router that might be used for multiple devices that connect to the Google Cloud.
All data that passes through that router to get to the internet is encrypted before passing through a proxy network.
As with any reliable VPN, the two-step encryption process runs in both directions and makes it much more difficult for hackers to see what is being sent or received over the client network.
Google brags that this "protects your data as it travels over the internet." But unlike a lot of other VPNs, it doesn't say a thing about privacy.
This goes to show that Google may still have access to the data that passes through its Cloud VPN. And this data may be archived or used for the same questionable purposes as all the other information Google is constantly gathering.
Even if no one can tell what this VPN is being used to access, it will always be clear that the traffic is passing through a VPN.
Other services take steps to hide where the traffic is coming from. But Google Cloud VPN lumps together all traffic on the original network, with its unique IP address.
What Are the Alternatives?
It might seem like it's worth the risk of being identified, as long as no one other than Google can see what you're doing. And that may be true if the users of your network are worried about hacking but not about Google's corporate snooping. But if you can have the best of both worlds, why wouldn't you?
That's what the following VPN services offer. Each of them can be used right within your browser instead of being set up on your network.
But this doesn't prevent you from using them to protect an entire organization, because each one can be installed on multiple devices. Then, each device can enjoy separate encryption and separate pathways to the internet.
The following VPNs also maintain no-log policies so no one can piece together and identify the traffic that enters and leaves a proxy server.
This way, users have short-term protection against opportunistic hackers, plus long-term protection against corporations and government agencies. Whether they use legal or illegal means, they won't be able to see what you're doing or what you've done.
These benefits are common to most well-known VPNs. But with that in mind, let's rank the five best VPNs for accessing Google Cloud services without the Google Cloud VPN.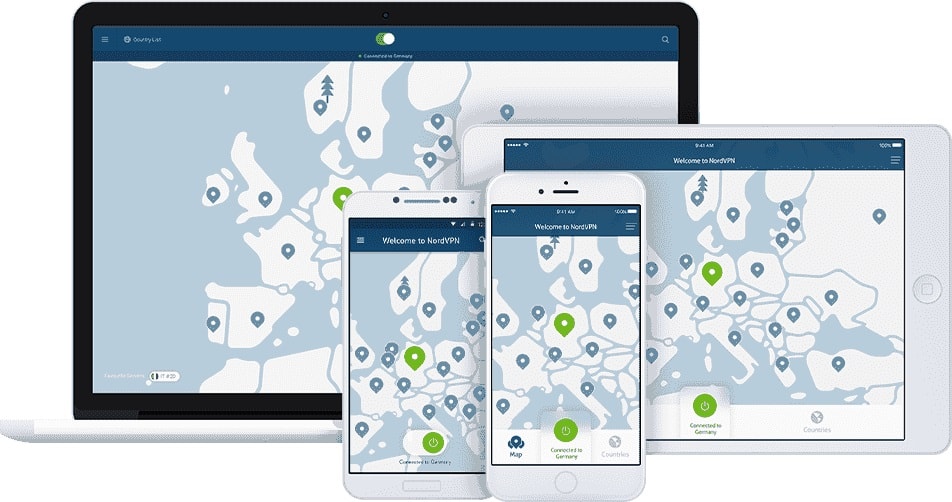 If you use Google Cloud VPN, your proxy server will probably be located somewhere with few legal privacy protections and lots of corporate influence.
But NordVPN is located in Panama, which is outside of the 5/9/14-Eyes Alliance and regarded as a good privacy jurisdiction. It controls more than 5,200 servers in 60 countries, giving you countless secure pathways.
The only problem with the setup is that it might make connections slightly slower than with other VPNs. But that's not much of a price to pay for encryption that puts you beyond the reach of hackers while secure servers put you beyond the reach of advertisers.
Speaking of advertisers, NordVPN offers a number of additional features including an ad blocker and a malicious sites filter.
It also includes a kill switch that can be set to turn off the internet connection completely if anything tries to bypass the proxy. This plus a strict no-logs policy means no one's likely to ever get a glimpse of what you're doing online.
And that can be true for five of your colleagues or friends when you pay for just one NordVPN subscription. It can be run on six devices at once. These may be Microsoft or Mac computers, Android or iOS phones.
Read what users have to say about NordVPN or try it for yourself with the 30-day money-back guarantee. 
Ready to subscribe? Save money on your subscription with our coupon code.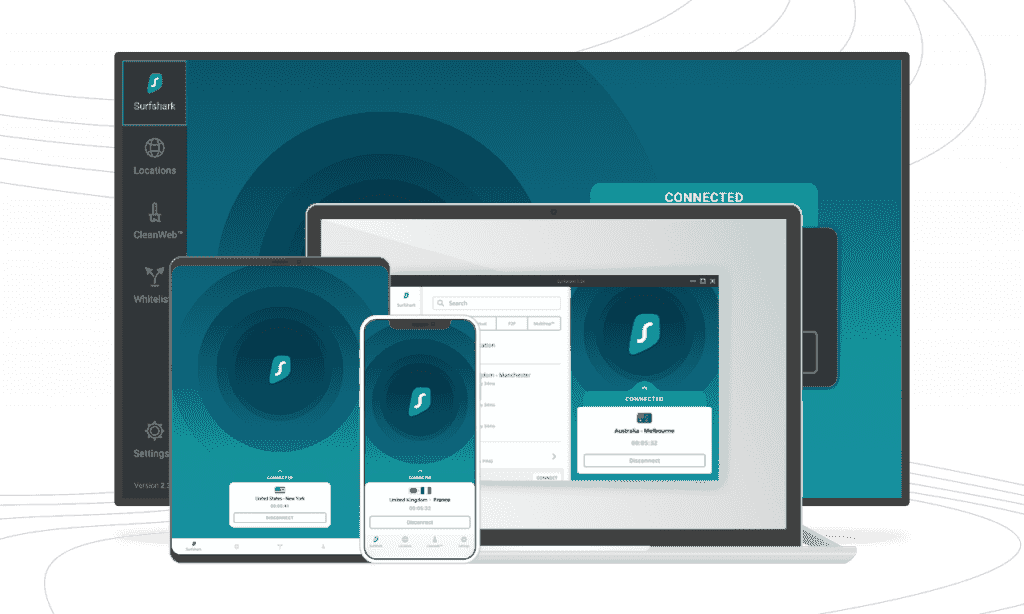 Depending on the plan you sign up for, Surfshark can be a less expensive option than NordVPN.
It has somewhat less geographic diversity and fewer servers, but there are still hundreds of options.
And you can still connect on practically any device, or through browser add-ons for both Firefox and Google Chrome.
Surfshark matches NordVPN in terms of most of the features it offers. These include a kill switch and a no-logs policy.
But Surfshark even goes further with "camouflage mode," which makes it impossible for almost anyone, including your internet service provider, to see that you're using a VPN. This can even help you access most sites that restrict VPNs.
Those blocks shouldn't be an issue for an organization that's trying to use Google Cloud services or something similar.
But normal VPNs usually restrict how many members of the organization can access those services at once. Surfshark doesn't do that.
You can connect as many devices on the same network as you want. This is a major selling point, especially for people who were thinking of using Google Cloud VPN.
You can try Surfshark, risk-free, with the 30-day money-back guarantee. If you want to find out more about this provider, read our detailed review.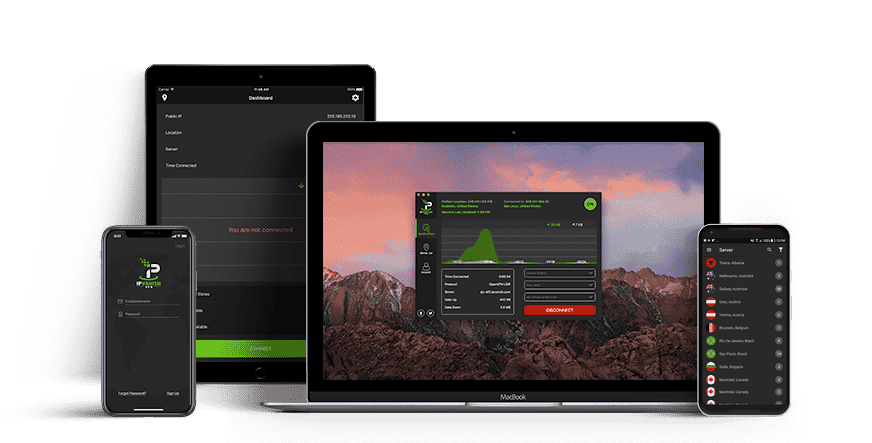 You can't beat unlimited access. But even though IPVanish doesn't quite offer that, it does allow 10 connections at once.
That should be enough for most collaborative teams and small companies that need to securely access cloud services or sensitive online data.
If larger numbers of connections are needed, this may not be as good an option as either Surfshark or NordVPN, because its lowest price isn't as low as theirs. And its interface is not as user-friendly, at least for people who are new to VPNs.
But putting those issues aside, IPVanish is a solid VPN with server coverage that's comparable to its competitors.
It also has a reputation for being one of the fastest VPNs around. That could be a selling point if multiple users need to get work done quickly or if they need to transfer higher volumes of data. And those transfers will be well-encrypted and protected by a no-logs policy.
IPVanish works on all major devices and platforms, but it doesn't currently have any browser extensions.
That's not a serious drawback, especially when you're comparing it to a VPN that must be set up on your network's router. But it does add an extra step in the secure connection process which some people will find frustrating.
Find out more about IPVanish in our full review.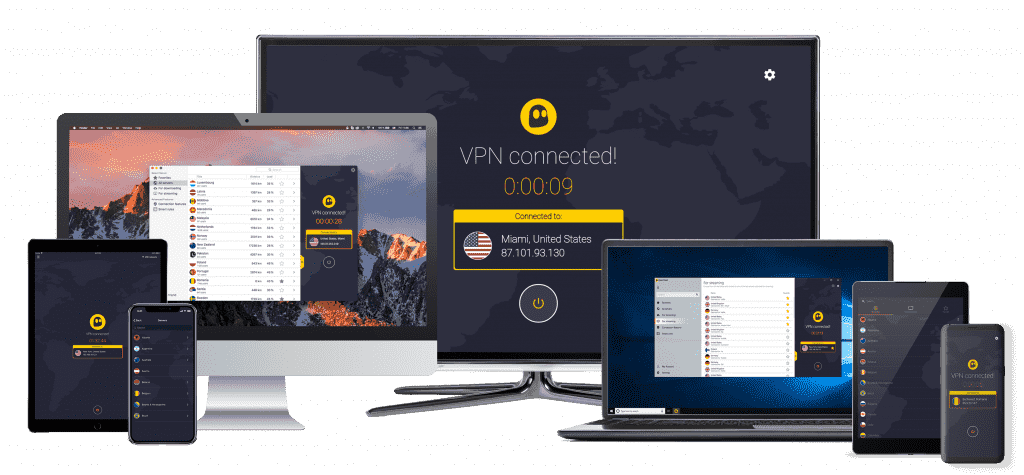 This service just edges out NordVPN in terms of the maximum number of connections. You may use it on up to seven devices with one subscription, and you'll receive some of the most reliable privacy protections on the market today.
CyberGhost's commitment to privacy and customer service is underscored by the fact that it releases an annual transparency report. That is the sort of thing that really sets a trusted VPN apart from a service that's provided by Google.
The web's largest companies hardly seem to know the meaning of the word transparency. And their questionable behaviors are one of the main things that a VPN like CyberGhost should protect against.
On any device, the VPN will automatically select the best server to accomplish that goal.
But if you want an even greater guarantee of protection, CyberGhost maintains premium NoSpy servers in Romania with even better speeds than are normally available.
This adds to the security of high-level encryption, which is refreshed with new security keys every hour that a connection remains open.
High speeds, constant security, and multiple connections all make CyberGhost a leading choice of VPN for people who want to work collaboratively through the cloud, but in a secure environment.
You can try it out for yourself with the generous 45-day money-back guarantee. If you've decided it's the VPN for you, save money on your subscription with our coupon code.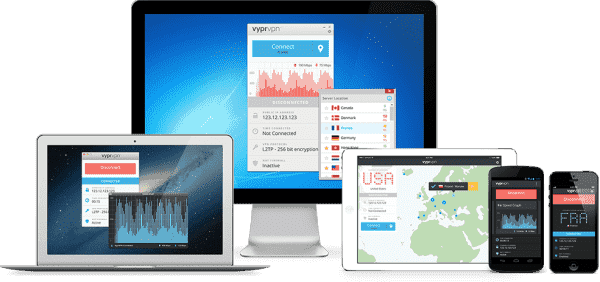 This VPN was specifically created in the wake of the NSA surveillance scandal, so you can be confident in its commitment to privacy.
It is based in Switzerland, where privacy laws are among the most progressive in the world.
It offers servers in just as many countries as NordVPN. The total number of servers is much smaller, but they are well-placed to provide consistent service and reliable speeds.
Where VyprVPN really shines is its encryption. It utilizes various different protocols and also provides users with access to its firewall.
A premium plan also provides access to the Chameleon protocol that hides the fact that you're using a VPN and allows you to surf the web in complete freedom. You can access this and other features with just a modest added fee, and VyprVPN is otherwise one of the most affordable options, even if you only sign up for one year.
A very reasonable monthly price will secure access to VyprVPN for five devices. But unfortunately, only three simultaneous connections are allowed. So if you're planning to use this option to securely access and collaborate in the cloud, you and your colleagues will mostly work separately.
Read our review to learn more about VyprVPN or try it for yourself with the 30-day money-back guarantee.
Conclusion & Further Reading
There's no reason why you should sacrifice privacy for security when selecting a VPN. The point of most such services is to provide both of these things.
And although few VPNs are designed to provide group security to an entire network, many do allow multiple connections.
This may even be preferable to network-level VPNs because each user can use a separate VPN tunnel and avoid exposing information about their location and activity.
The Google Cloud VPN might be a good option for some organizations. But it requires a level of comfort with corporate spying that most VPN users simply don't have.
If you're looking to avoid targeted ads and government monitoring as well as potential hacking, then there are many options to choose from. And some of those options are made to be shared with colleagues, family, and friends.
The world's biggest data gathering operation seems to be omnipresent. But you should never let yourself be convinced that you can't get by online without Google. If you can search the web without it, you certainly don't need Google for VPN services.