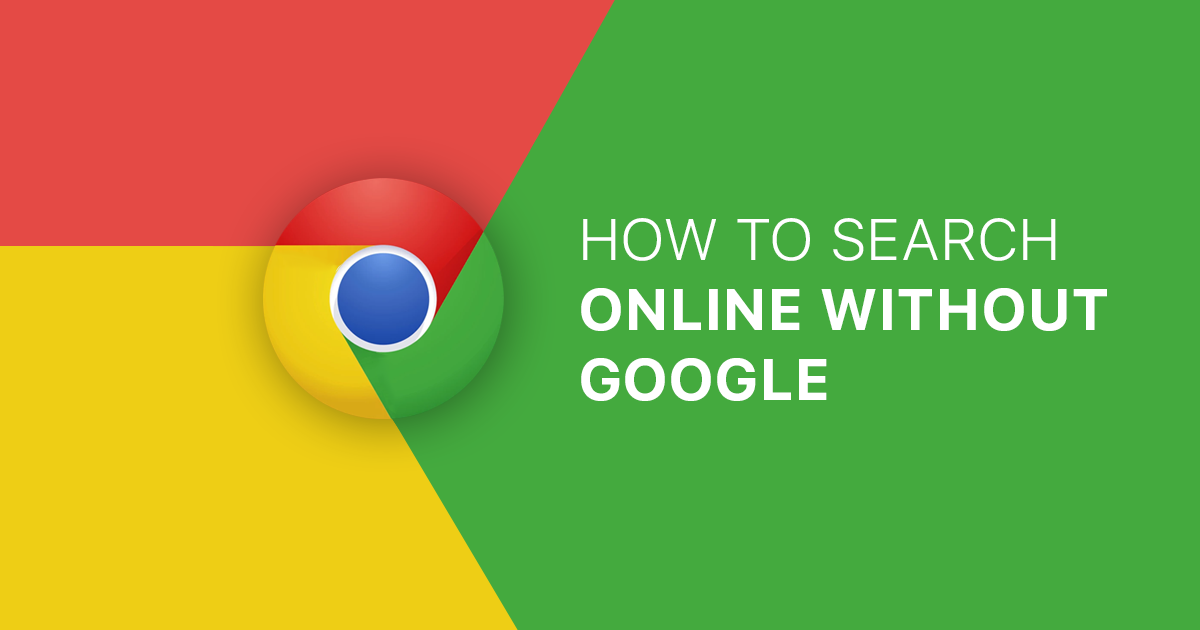 How to Search Online Without Google — Alternatives for 2023
Google is so popular that "Googling something" is a commonly used phrase. A lot of people use Google, but not all of them know they are being tracked – from your toilet paper preference to your favorite color – Google knows everything about you. It uses this data to customise the adverts you see when you visit social media or any website with Google ads.
If you haven't kept your searches private, Google knows more about you than your own life partner. Not happy to hear it? Maybe you should use something that doesn't spy on you – something that's less Google.
We present to you the best ways to search for stuff online without being tracked. Even if privacy isn't your primary concern, these alternatives to Google can help you when you want to hide your wackiest and most unusual searches from prying family members.
Here are the best search engines that don't track your searches:
DuckDuckGo
DuckDuckGo is a secure search engine that does not track your history while providing a search interface that is similar to Google. It offers a superior search experience and delivers quick results.
It has several additional features – for example, DuckDuckGo offers instant answers like Google so that you don't have to click on any link to get a short answer to your question.  It has several categories for search such as web, images, and video. It also has a recipe category where you can find the recipe results for your search term.
When you search using this engine, you will not find related adverts on your social media networks. It even allows you to save your search settings on the cloud.
Startpage
Startpage provides search facilities without tracking what you look for. When you use Startpage, it uses a proxy server so that the websites you open are unable to track your location or IP address. You can add Startpage to your browser to stay protected while you use the internet.
Wolfram Alpha
Wolfram Alpha is less of a search engine and more of a calculator that tries to find accurate answers to your questions. It works best for questions of the nature "what", "where", and "how many", but not "why". It does not track your searches and offers question suggestions if you don't know how to phrase it. Whether you're looking for health and medicine, music, finance, or want to calculate something, Wolfram Alpha is the best place for accurate results and no fluff.
PrivateLee
PrivateLee is another option if you want to search for things without getting tracked online. It offers some Power Search commands that make searching easier.
For example, if you want to search for images, you can add "/i" to your search. Power Search is similar to Google codes, so if you use Google codes while searching, PrivateLee is the best non-Google option for you. It is also available by another name – Qrobe.it. Qrobe offers the same functionality as PrivateLee.
Hulbee
Hulbee also gives quick search results without keeping track of your searches. It has an attractive interface and lists common and popular searches on the homepage, so you might not even have to type your search. This is also useful if you're browsing for topics to read about.
Hulbee encrypts your searches, so there are no data leaks or middleman attacks. It also does not track your location, so you get results from all over the world if you don't specify a location.
With so many competent search engines available, why stick to untrustworthy Google? It might take some time to get accustomed to a new search engine, but you'll be thankful once you do.