How to Change Amazon Prime Video Region in 2020 (In 3 Seconds)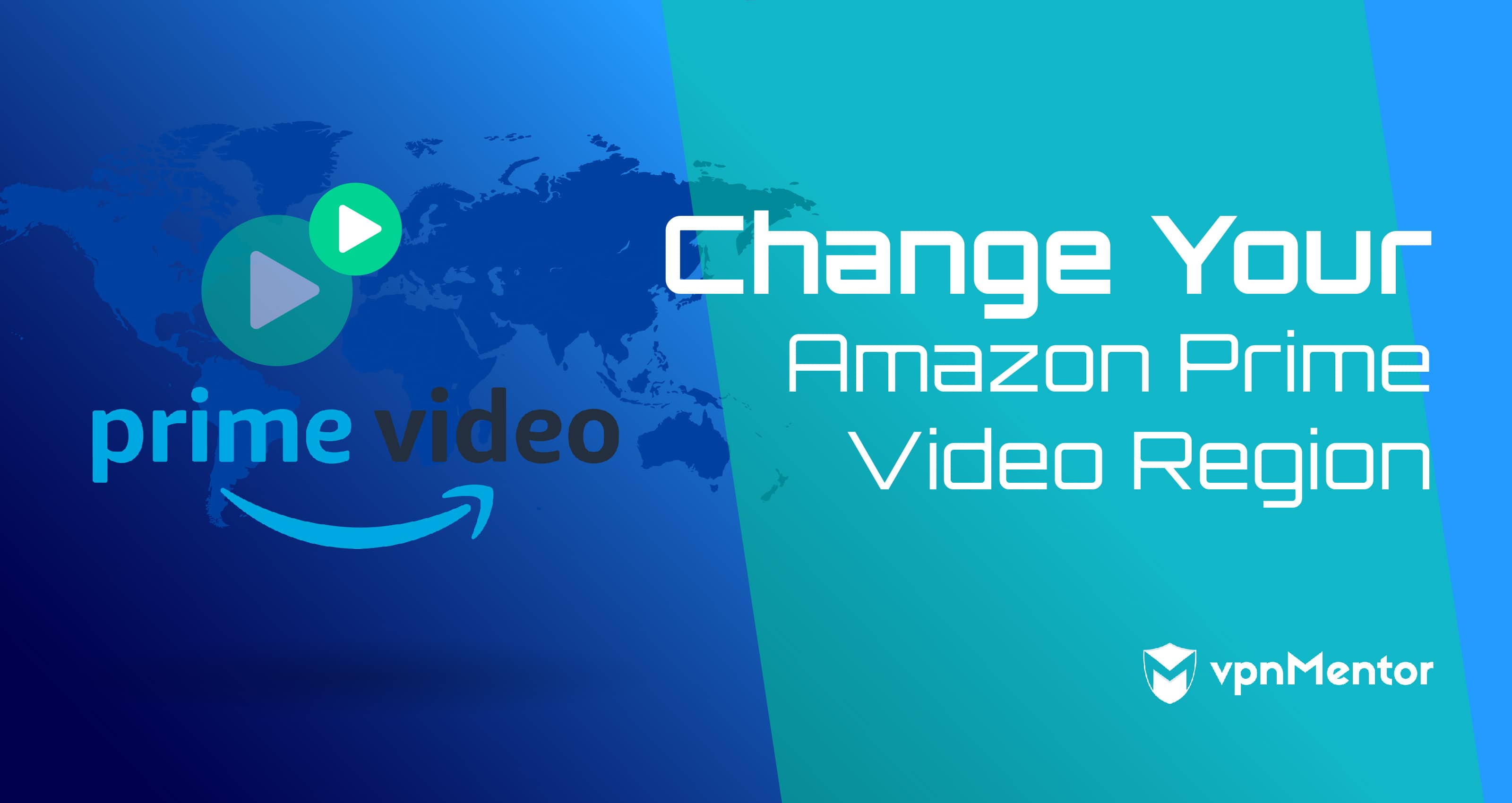 There's nothing more frustrating than looking forward to the release date of something on Amazon Prime Video, only to find out it's not available in your country.
Whether you live in a region where a new movie isn't available or want to keep up with your favorite show while you travel, you don't need to be caught out by annoying geoblocks.
All you need to do is change your region on Amazon Prime Video with a VPN. It's quick, easy, and means you'll be able to watch whatever you want, whenever you want, wherever you are in the world.
How to Change Your Location on Amazon Prime Video: Quick Guide
Pick a VPN that is capable of unblocking Amazon Prime Video. ExpressVPN is our top recommendation.
Subscribe and install the right VPN client for your device.
Connect to a server in the relevant country.
Go to Amazon Prime Video and stream all of your new content.
Unblock Amazon Prime Video with ExpressVPN Now!
Why Do You Need a VPN to Watch Amazon Prime Video?
For various reasons, including copyright and country-specific distribution deals, Amazon Prime Video geo-restricts its content.
This can be annoying if you live in a region that gets delayed access to content or, sometimes, no access at all.
A VPN can help you to get around this issue by unblocking Amazon Prime Video.
VPNs work by masking your IP address and connecting you to Amazon via one of their own private servers. Rather than seeing your location, the streaming site sees the location of the VPN server.
This essentially tricks Amazon into thinking you are logging in from the country where the VPN server is located. You will then get access to all of the Amazon Prime Video content that is available in that country.
Unfortunately, most major streaming sites are aware of this technique and now employ powerful VPN-detecting software. If Amazon Prime Video detects that you are using a VPN, you will still be barred from viewing content.
The key is to choose a VPN that is capable of bypassing Amazon Prime Video's anti-VPN technology.
How to Use a VPN to Access Amazon Prime Video
Using a VPN to unblock regional content on Amazon Prime Video sounds complicated but it isn't!
From beginning to end, you can gain access to your favorite movies and shows in moments if you follow these simple steps:
1. Choose the Right VPN
Not all VPN services are capable of bypassing Amazon's VPN detectors. It's important that you choose a VPN that is powerful enough to avoid detection.
You will also need to look out for these features:
Lightning-fast speeds to avoid any frustrating buffering or lags
A reliable connection so you don't have to put up with interruptions
Servers in the countries that have access to what you want to watch to get around any geo-restrictions
If you're not sure how to choose, our guide to the best VPNs for Amazon Prime Video is a good place to start.
All of our recommendations are capable of unblocking Amazon Prime Video and giving you a smooth and reliable streaming experience. As you'll see, ExpressVPN is at the top of the list!
2. Subscribe and Install Your VPN
When you've decided on your VPN, head over to its website and subscribe.
VPNs often offer several different payment plans so make sure to choose the right one for you. You can also sometimes try out the VPN for free with a trial or money-back guarantee, or get money off a VPN with a deal or coupon code.
Once payment is set up, you'll need to download and install your VPN app. All of our recommended VPNs are compatible with most major devices and platforms, so you should be able to find an app no matter which device you use for streaming.
If you run into trouble, most VPNs offer step-by-step installation guides that are tailored to your device or platform. You can find ExpressVPN's Setup Guides here.
3. Connect to the Right Server
When you open your VPN app, you'll see a list of servers around the world. ExpressVPN, for example, has 3,000+ servers in 94 countries to choose from.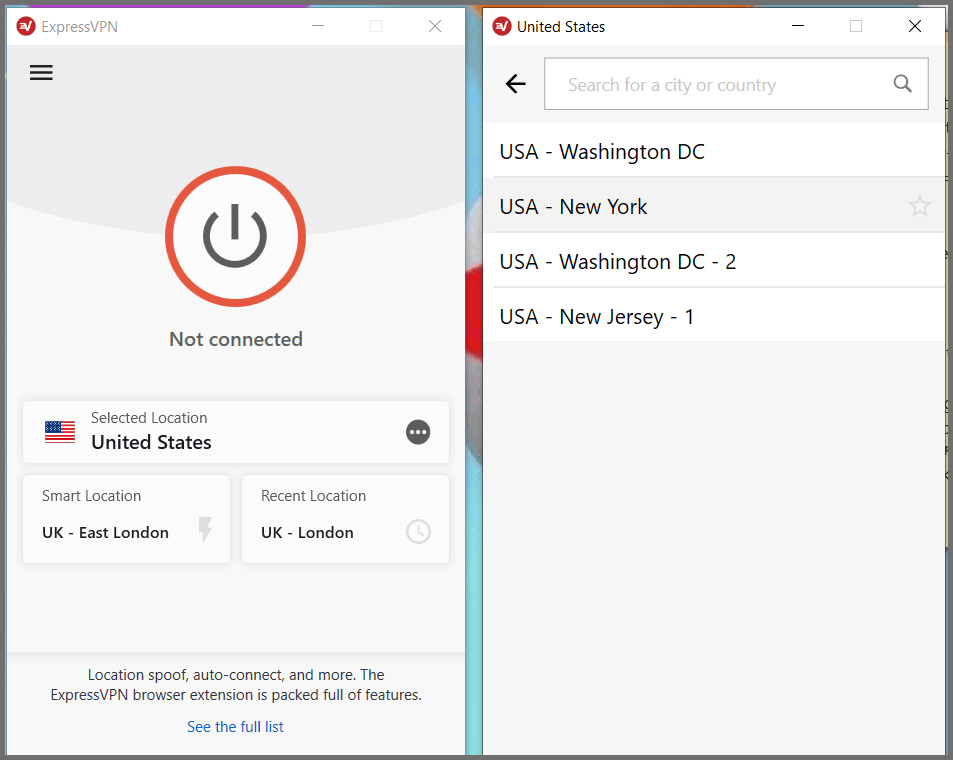 Select a server in the country that has access to the Amazon Prime Video content you want to watch.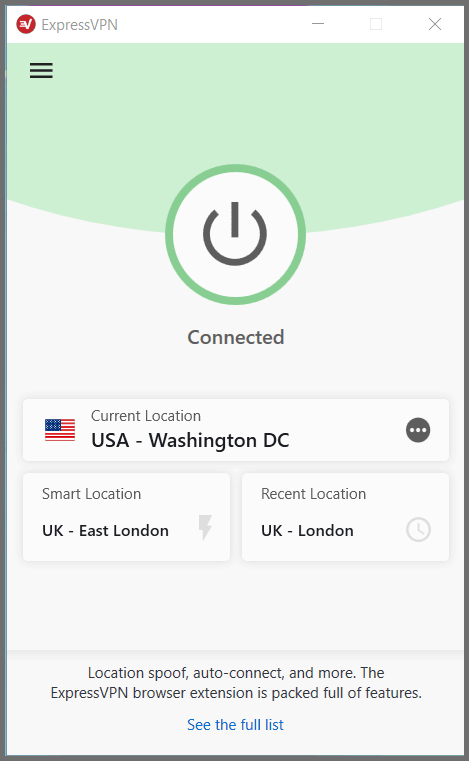 4. Go to Amazon Prime Video and Enjoy!
Now, when you log in to Amazon Prime Video, you'll see that you have access to all the content available in the server region you've chosen.
All you have to do is choose what you want to watch and enjoy!
Summary and Further Reading
Getting around Amazon Prime Video geoblocks is easy — as long as you choose the right VPN.
Remember to look out for a VPN that is capable of unblocking geo-restricted content, has lightning-fast speeds and a reliable connection, and has servers in the right locations.
If you need help choosing, make sure to take a look at our list of the best VPNs for Amazon Prime Video. You can also try before you buy with our guide to getting an ExpressVPN free trial.
Interested in learning more about how VPN blocks work? Read: How to Easily Bypass VPN Blocks.